Course highlights
500+
Video lessons
25 full-length
practice Tests
75+
Chapter Tests
Mentorship, Guidance, Tips
and Preparation strategies
Daily Live
Online Classes
Expert faculty
PFRDA Grade A (Rajbhasha) Online Course
हाल ही में, PFRDA ने PFRDA राजभाषा स्ट्रीम के लिए अधिकारियों की भर्ती के लिए अधिसूचना की घोषणा की है। 18 लाख प्रति वर्ष की पेशकश कर सरकारी नौकरी पाने का सबसे आकर्षक अवसर। PFRDA सरकारी क्षेत्र में अत्यधिक भुगतान वाली नौकरियों में से एक है। सीटें कम हैं लेकिन प्रतिस्पर्धा अधिक है और इस परीक्षा को पास करने के लिए आपको विशेषज्ञता और सलाहकारों की आवश्यकता होती है जो आपकी तैयारी के दौरान आपका मार्गदर्शन करते हैं और आपको सलाह देते हैं कि क्या करना है और क्या नहीं। PFRDA राजभाषा परीक्षा को क्रैक करने के लिए आपके पास रणनीतिक मार्गदर्शन और सही सलाह होनी चाहिए।
Recently, PFRDA has announced the notification for the recruitment of officers for PFRDA Rajbhasha stream. The most lucrative opportunity to get a government job offering 18 lac per annum. PFRDA is one of the highly paid jobs in the government sector. The seats are less but the competition is more and to crack this exam you need expertise and mentors who guide you throughout your preparation and advise you what to do and what not to. You need to have strategic guidance and the right mentorship to crack PFRDA Rajbhasha exam.
आपकी PFRDA राजभाषा परीक्षा की तैयारी में आपका मार्गदर्शन करने के लिए हमने आपके लिए एक ऑनलाइन पाठ्यक्रम तैयार किया है। यह पाठ्यक्रम सभी क्रिस्प कंटेंट, प्रासंगिक स्टडी मटेरियल, परामर्श और मार्गदर्शन के लिए आपका वन स्टॉप प्लेटफॉर्म है।
To guide you through your PFRDA Rajbhasha exam preparation we have designed an online course for you. This course is your one stop platform for all the crisp content, relevant study material, mentorship, and guidance.
PFRDA Grade A (Rajbhasha) Online Course
500+ वीडियो पाठ

PFRDA राजभाषा अधिकारी परीक्षा के पूरे पाठ्यक्रम को कवर करता है
PFRDA राजभाषा अधिकारी परीक्षा के लिए

25 फुल लेंथ अभ्यास टेस्ट

10000 PFRDA राजभाषा अधिकारी परीक्षा के संपूर्ण पाठ्यक्रम

को कवर करने वाले नवीनतम पैटर्न पर आधारित प्रश्नों का अभ्यास करें।
अवधारणाओं की आसान समझ के लिए

75+ अध्याय टेस्ट

विषय विशेषज्ञों के साथ संदेह स्पष्टीकरण के लिए दैनिक लाइव ऑनलाइन कक्षाएं

सभी वीडियो पाठ स्व-व्याख्यात्मक

हैं और छात्रों के लिए उनके लिए सबसे संभव समय के दौरान उपयोग करने और तैयार करने के लिए उपलब्ध हैं।

अवधारणा प्रश्न, अध्याय टेस्ट, अनुभाग टेस्ट और मॉक टेस्ट

के रूप में विभिन्न टेस्ट पाठ्यक्रम का विस्तृत कवरेज प्रदान करते हैं।
हमारे विशेषज्ञ तैयारी के प्रत्येक चरण में

मेंटरशिप, गाइडेंस, टिप्स और तैयारी रणनीतियां

प्रदान करेंगे।
PFRDA राजभाषा ऑनलाइन कोर्स में

ग्रुप डिस्कशन और इंटरव्यू राउंड

के लिए मार्गदर्शन भी शामिल है।
500 video Lessons

covering the whole syllabus of the PFRDA Rajbhasha Officer exam

25 full-length practice Tests

for PFRDA Rajbhasha Officer exam

10000 Practice questions

based on the latest pattern covering the entire syllabus of PFRDA Rajbhasha Officer exam

75+ Chapter Tests

for easy understanding of concepts

Daily Live Online Classes

for doubt clarification with the subject experts
All video lessons are self-explanatory and available for the students to access and prepare during the time most feasible for them
The various tests in the form of

concept questions, chapter tests, section tests and mock tests

provide a wide and targeted coverage of the syllabus
Our experts will provide

Mentorship, Guidance, Tips, and Preparation strategies

at each stage of preparation
PFRDA Rajbhasha Online Course includes

guidance for Group Discussion and Interview Round as well
Why Choose PFRDA Grade A (Rajbhasha) Online Course?
वन-स्टॉप सॉल्यूशन: आपको अपने सभी परीक्षा-संबंधी संसाधन एक ही स्थान पर मिलेंगे, जिसमें वीडियो पाठ, अध्ययन योजना, अभ्यास परीक्षण, संदेह स्पष्ट करने वाले सत्र और कई अन्य शामिल हैं। आपको कुछ और खोजने की जरूरत नहीं है। प्रदान की गया कंटेंट आपके चयन के लिए पर्याप्त से अधिक है।
ऑल टाइम मेंटरशिप: कोर्स आपको भारत में सर्वश्रेष्ठ मेंटरशिप का लाभ उठाने का अवसर देता है। आपकी फैकल्टी आपका मेंटर है, आपकी सफलता का 50% इस बात पर निर्भर करेगा कि आपका मेंटर कितना अच्छा है क्योंकि वही आपकी तैयारी के दौरान आपका मार्गदर्शन करेगा। किसी भी परीक्षा की तैयारी के लिए, हमेशा एक ऐसे संकाय की सिफारिश की जाती है जिसके पास प्रासंगिक कार्य अनुभव हो। ऐसे संकाय अपने स्वयं के अनुभव साझा कर सकते हैं और उन समस्याओं को समझ सकते हैं जिनका आप सामना कर रहे हैं और इस प्रकार आपको तत्काल समाधान प्रदान करते हैं। आपकी परीक्षा की तैयारी में आपका मार्गदर्शन करने के साथ-साथ, हमारे सलाहकार आपको करियर के पहलुओं के बारे में भी मार्गदर्शन करते हैं और आप उनके साथ कभी भी अपने विचारों पर चर्चा कर सकते हैं।
लाइव क्लासेस: पाठ्यक्रम में किसी भी विषय से संबंधित आपके सभी प्रश्नों को स्पष्ट करने के लिए विशेषज्ञ संकायों के साथ दैनिक लाइव कक्षाएं। छात्रों के साथ सामान्य चर्चा आपको अपनी अवधारणाओं को सही दिशा में ले जाने में मदद करती है।
सहयोग: जब आप प्रश्नों का अभ्यास कर रहे हों या घर पर स्व-अध्ययन कर रहे हों तो आप कई बिंदुओं पर फंस सकते हैं। यह संभव नहीं है कि संकाय 24/7 उपलब्ध रहे। हालांकि, हम आपके सभी प्रश्नों को समय पर हल करने में कामयाब होते हैं, इसलिए हमारे पास 24/7 सहायता सुविधा है। आप हमें उन प्रश्नों को ईमेल कर सकते हैं जिन पर आप अटके हुए हैं या जिस विषय को लेकर आप भ्रमित हैं और उसका उत्तर देंगे।
सफलता की कहानियां: हम उन छात्रों की यात्रा साझा करते रहते हैं जिन्होंने इसे अपने सपनों की नौकरी तक पहुंचाया। कहानियां तैयारी में आने वाली सभी कठिनाइयों के बारे में बताती हैं और लोगों ने उन्हें कैसे दूर किया। सफलता की ये कहानियां आपको अंतिम पंक्ति तक पहुंचने के लिए और अधिक मेहनत करने के लिए प्रेरित करेंगी।
बाहरी संकाय: हम अक्सर कर्मियों (पूर्व-आरबीआई, पूर्व-सेबी, पूर्व-बैंक पीओ और कई अन्य) के साथ सत्र आयोजित करते रहते हैं जो अपने अनुभव साझा करते हैं और ऐसे संगठनों में काम करने के बारे में आपके किसी भी भ्रम को दूर करते हैं। कुछ का नाम लेने के लिए, हमने डॉ संजीव शर्मा, पीएचडी आईआईटी रुड़की, पूर्व क्षेत्रीय निदेशक और मुख्य महाप्रबंधक, आरबीआई और श्री प्रशांत सरन (पूर्व सेबी पूर्णकालिक सदस्य) के साथ सत्र किया था।
One Stop Solution: You will get all your exam-related resources in one place including video lessons, study plan, practice tests, doubt clarifying sessions and many more. You don't need to search for anything else. The content provided is more than enough for your selection.
All Time Mentorship: The course gives you an opportunity to avail the best mentorship in India. Your faculty is your mentor, 50% of your success will depend on how good your mentor is as they will be the one to guide you throughout your preparations. For any exam preparation, it is always recommended to have a faculty that has relevant work experience. Such faculties can share their own experiences and understand the problems you are facing thus giving you instant solutions. Along with mentoring you in your exam preparation, our mentors also guide you through the career aspects and you can discuss your thoughts anytime with them.
Live Classes: Daily Live classes with expert faculties to clarify all your queries related to any topic in the syllabus. The general discussions with students help you channelize your concepts in the right direction.
Support: When you are practicing questions or doing self-study at home you may get stuck at several points. It's not possible that faculty will be available 24/7. However, we thrive to resolve all your queries on time, therefore have a 24/7 support facility. You can email us the questions you are stuck at or topic you are confused about and will reply.
Success Stories: We keep sharing the journey of students who made it to their dream jobs. The stories tell about all the hardships faced in the preparation and how the people overcome them. These success stories will motivate you to work even more harder to make it to the finish line.
External Faculties: We keep conducting sessions oftenly with personnel (ex-RBI, ex-SEBI, ex-Bank PO's and many more) who share their experiences and also clear any confusions you have about working in such organizations. To name a few, we had sessions with Dr Sanjeev Sharma, PhD IIT Rorkee, Former Regional Director and Chief General Manager, RBI and with Mr. Prasanth Saran (Ex-SEBI Whole Time Member).
Faculty and Course Coordinator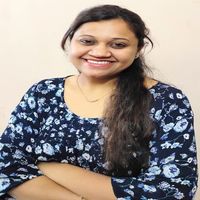 Satakshi Naithani English Language Expert
An engineer by qualification, Satakshi is an expert in the English language. She qualified IBPS PO in 2016 and awarded for being meritorious in Rajbhasha (Hindi). Satakshi has been a mentor for 5 years.
---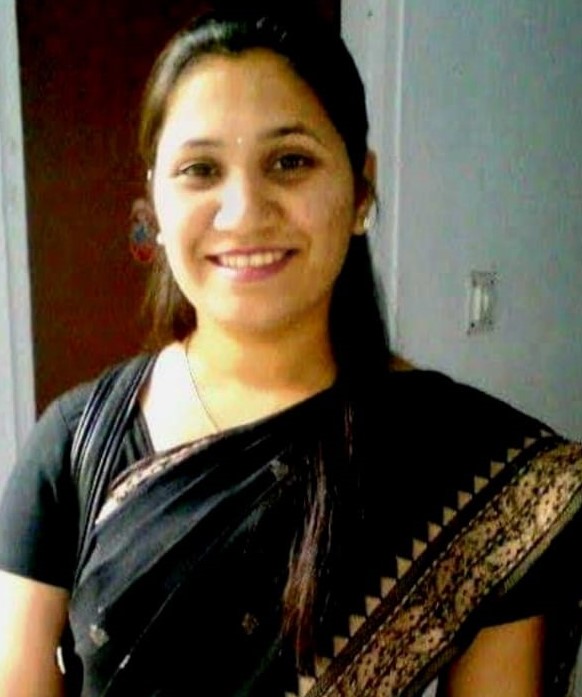 Dr. Ritu Joshi Ph.D.(Hindi Literature and Sanskrit Literature)
Ph.D. ( Hindi Literature and Sanskrit Literature) from Banasthali University, is the recipient of the prestigious Bhamashah State Award and is a gold medalist (four times) for scoring the highest marks in academics from Banasthali Vidyapeeth. She also cleared the UKPSC Prelims exam.
---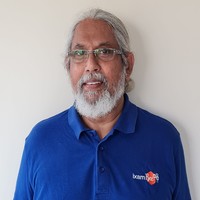 Mr. CP Mohan Ex-CGM NABARD, Agri courses Advisor
​​Ex CGM NABARD, with more than three decades of experience in rural and agricultural finance. A Nominee Director in ESAF Small Finance Bank, and Independent Director in Satya Microcapital Ltd, he is an MBA from IRMA, Anand, CAIIB from IIBF and B.Sc. Ag​ & AH (Hons.) from G B​ Pant Univ, Pantnagar.
---
Dr. Sanjeev Sharma Ex CGM RBI, English Expert
Ex CGM RBI, ​​Ex Ex. Dir.NHB (on deputation from RBI), ​Ex Resident Director Kisetsu Saison. He holds a PhD in English from IIT Kanpur. He has obtained a Master's degree in English from Hindu College, D​U, and B.A. (Hons) English from BHU.​ ​He is also a Visiting Faculty at IIM Ahmedabad. He is an expert for English writing and for interview and career guidance
---

Chandra Prakash Joshi Ex AGM RBI, ​​Ex SVP Yes Bank
​Ex AGM RBI, ​​Ex SVP Yes Bank, with 13 years of senior-level experience in the banking​ &​ finance sector. He joined ​as RBI Grade B Officer in 2004 (​AIR 5), in 2008 ​got promoted to ​AGM (Grade C), one of the first three in his batch ​to get promoted. He ​holds a Ph.D.​(Development Communication​)​ and ​is an ​MBA ​(​ISB Hyderabad​​.​
---

Amit Parhi General Awareness Expert
Mr. Amit has 4 year plus experience in Banking, Media, Content and Journalism. He has earlier worked with DKODING Media, HDFC Bank and VAP Group. He is expert faculty for General Awareness and ESI.
---

Arunima Sinha Ex-Grade B SIDBI and Bank PO
Ms. Arunima is an Ex- Grade B SIDBI Officer and an Ex- Bank PO. Since 2010, she has been teaching for competitive exams and has successfully coached more than thousands of students. She is a Bachelor in Arts (Hons.)- English. She is an expert faculty for English Language, English Writing, Reasoning and also preparation guidance.
---

Mr.Karan is an expert for Quantitative Aptitude for Banking and SSC exams. He is a B.Tech. and has 13+ years of experience in teaching advanced Quants. He has taught thousands of govt job exam aspirants and helped them with fundamentals, short cuts tricks, and time-saving techniques.
---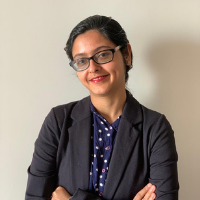 Manali Mukherjee English Pundit for 7+ yrs.
Ms. Manali has 7+ years of teaching experience. She has done B.Ed. from Loreto College, Calcutta, and Masters (English Literature) from Calcutta University. She has also completed MS.ED in Special Education, Univ. of Miami. She is an expert faculty for English Language and English writing (descriptive).
---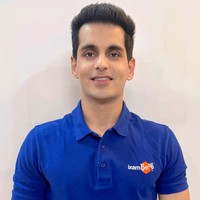 Anshul Malik Reasoning Expert
Anshul Malik has 5+ years experience in coaching for various government exams. He has done B.Tech (IT) from NIT. Has also cleared exams like SBI, IBPS, SSC. He is expert faculty for Reasoning.
---
Study Materials Information
Recommended Courses for you