SEBI Grade A Legal Online Course

400 +
Video Lessons

150 +
Study Notes

11000 +
Practice Questions

30 Full Length
Practice Tests

5 Descriptive
Mock Tests

Daily
Online Classes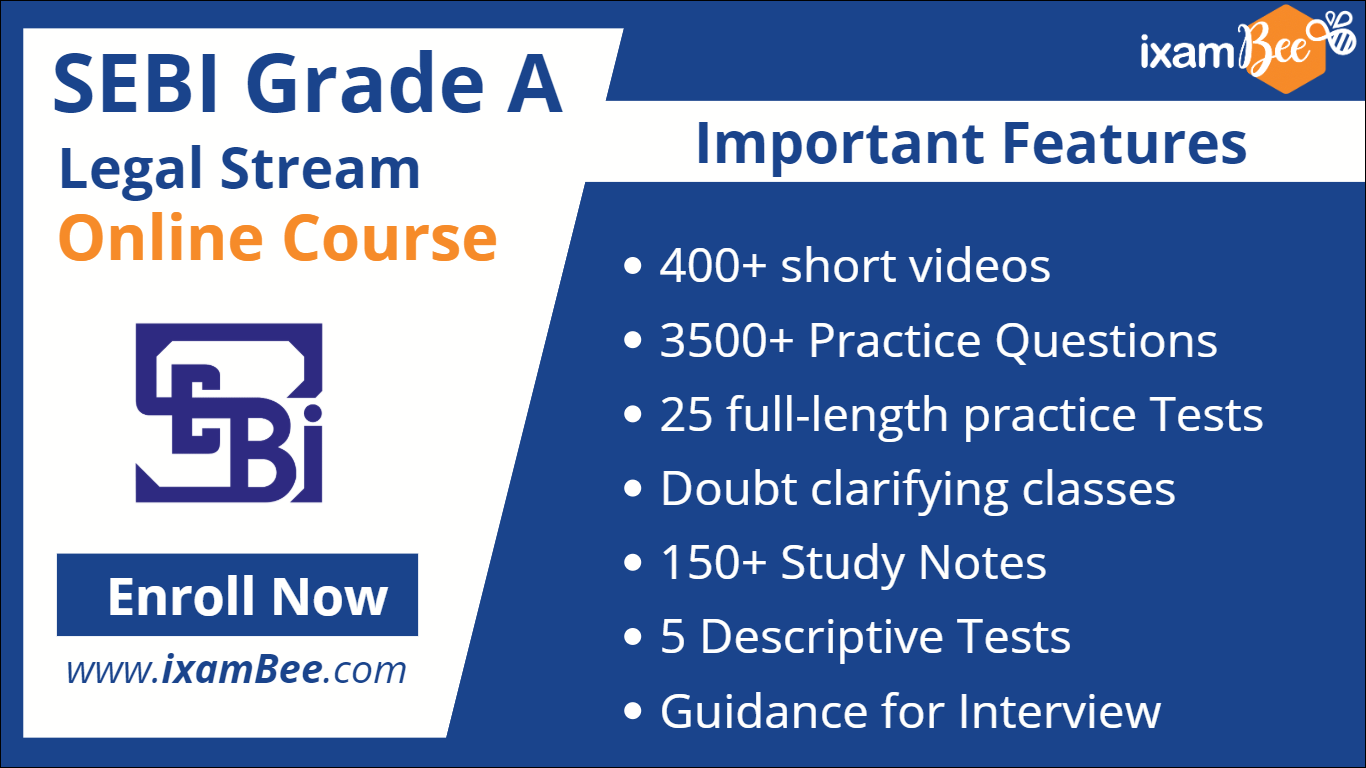 SEBI has released a notification for SEBI Grade A Legal stream. To pave your SEBI Grade A Legal exam preparation towards success, ixamBee is offering SEBI Grade A Legal online course. Prepared by experts after thorough research, SEBI Grade A Legal online course is a comprehensively structured course that will render the complete syllabus of SEBI Grade A Legal exam at one place.
SEBI GRADE A ONLINE COURSE FOR LEGAL CONSISTS OF:
400 + Video Lessons

to enhance conceptual knowledge.

150+ Study Notes

in PDF format for easy learning and quick revision.
Out of

150+ study notes, 100+ are exclusively for Legal

25 Full-length practice tests

for SEBI Grade A Phase 1 (15 full-length practice tests for Paper 1 and 10 full-length practice tests for Paper 2)

5 Descriptive English Mock Tests

for Phase 2 - Paper 1, with personalized performance feedback.

5 Full-length practice tests

for SEBI Grade A Phase 2- Paper 2 (Specialized Subject -Legal).

3,500 + practice questions

exclusively for the specialized subject - Legal with solutions and proper explanations in the form of Chapter tests, Section Tests, and Mock Tests.
Around

7500+ practice questions

for Paper 1 in the form of Chapter tests, Section Tests, and Mock Tests.

Live Online Classes

for doubt clarification with the subject experts.
The course includes

Guidance for Interview

Rounds as well.
SEBI GRADE A ONLINE COURSE IS ONE-POINT SOURCE FOR PREPARATION OF SEBI GRADE A (LEGAL) EXAM
The course covers in detail, the

syllabus of Phase 1, Paper 1

(General Awareness (including some questions related to the Financial Sector of easy to moderate difficulty level), English Language, Quantitative Aptitude and Test of Reasoning).
The course Covers the prescribed

LEGAL syllabus for Paper 2 of both Phase 1 and Phase 2

(Constitutional Law, Corporate Law, Securities Law, Law of Contracts, Civil and Criminal Laws, Administrative Law and Principles of Jurisprudence, Law of Torts, Consumer Protection and Arbitration).
The course provides guidance and practice on

Descriptive English (Paper 1-Phase 2).

The course consists of video lessons and study notes on writing skills, sample essays suggested topics and 5 Descriptive English Mock Tests with individual Performance Feedback from expert faculty.

Practice Questions: Practice Questions on all topics are provided to enhance learning at each stage of your exam preparation and to make you practice exhaustively making you confident both for speed and accuracy.

Concept Checking Questions:

To check your learning after studying each concept.

Chapter Tests:

To check your understanding of a chapter.

Sections Tests:

To check your level of preparedness for a subject.

Full-Length Practice Tests:

For checking your exam preparedness and testing your strategy.

Online Live Classes:

You can study at your own pace and time and get your doubts clarified by the experts through these live sessions.

Study Hive

: StudyHive is a unique study group program that will help you to learn from your peers and spend more time in resolving lower difficulty level questions. This will also help in your self-study as you will have to present different topics with other members of the group. Thus it will enforce a better discipline in the studies. An additional advantage of StudyHive will be a significant improvement in your

communication skills which will help you not only in cracking the interview but also throughout your career.
SEBI Grade A (LEGAL) Exam Useful Videos
Frequently Asked Questions
Q 1:How to enroll for the SEBI Grade A Legal Online course?
Click Here to subscribe to SEBI Grade A Legal Online Course. In case any more clarification/assistance is required, please call at 92055 24028 or send an email to hello@ixamBee.com.
Q 2:How to access the SEBI Grade A Legal Online Course Video Lessons?
The Video Lessons are available for viewing on ixamBee Website/Dashboard. You need to login to www.ixamBee.com> Dashboard> Online Class Material >SEBI Grade A Legal Online Course>Select the subject and click on the Video Lesson you want to watch from the list.
Q 3:Are all SEBI Grade A Legal Video Lessons accessible on enrolment?
Some SEBI Grade A Legal Video Lessons will be available as soon as you enrol for the course. Further Video Lessons will be made available in a sequential manner to maintain a proper flow and help in the ease of understanding of concepts. New Video Lesson upload will be informed through email.
Q 4:Is there any specific system requirement for viewing the SEBI Grade A Legal Video Lessons/attending Live Classes?
No, there is no specific requirement. You should just have a good working internet for attending SEBI Grade A Legal Live classes and watching the Video Lessons. However, please note that WizIQ, the platform where Live Classes are conducted, works best on the latest Google Chrome browser, also works on Firefox but might get video compatibility issues. IE is definitely not recommended.
Q 5:What happens if someone misses any SEBI Grade A Legal Online Live Class?
We encourage all participants to attend SEBI Grade A Legal Live Online Classes. Even if they don't have any doubt themselves, the discussion that happens over doubts of others' is also very enriching and helpful in exam preparation. Sometimes very important points are discussed as part of these discussions. However, in case of genuine reasons for not being able to attend a class, we may decide to share the recording of the class, on case to case basis.
PROFILE OF THE FACULTY AND COURSE COORDINATORS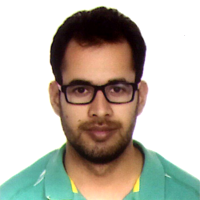 Karan Sardana
Mr. Karan Sardana possesses a degree in B.Tech. He is an expert faculty for Quantitative Aptitude (Maths) and Reasoning for Banking and SSC exams for last 10 years.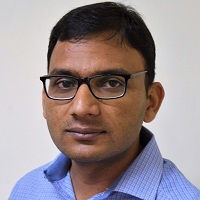 Chandra Prakash Joshi
Mr. Chandra Prakash Joshi is an Ex- RBI Grade B Officer, also promoted to the position of AGM. He has worked as a Senior VP with Yes Bank. His qualifications include B.Sc.Agri (Hons) and PhD MBA (Finance) from ISB Hyderabad.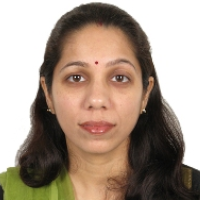 Arunima Sinha
Ms. Arunima Sinha is an Ex- Grade B SIDBI Officer and an Ex- Bank PO. Since 2010, she has been teaching for competitive exams and has successfully coached more than thousands of students. Ms. Sinha is a Bachelor in Arts (Hons.)- English.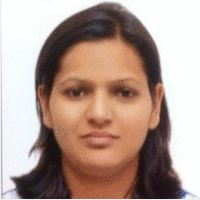 Prachi Agarwal
Ms. Prachi Agarwal has previously worked with CARE Ratings. She is an MBA in Finance, from BIMTECH, Noida and B.Com (Hons) from Hansraj College, Delhi University.