Course highlights
Study Notes
Online Live Classes
10 Full-length Practice tests
Descriptive Legal Paper
One-on-One Meetings with Faculty
Interview Guidance
RBI Legal Officer (Grade B) Exclusive Online Course
RBI Legal Officer (Grade B) exam is a tough exam to crack and when you're yet to start RBI Grade B Legal officer exam preparation, it can feel like you're awash in a sea of advice. Some of it is good, some of it's bad, and some of it's just plain unhelpful. Therefore, ixamBee has launched RBI Legal Officer (Grade B) Exclusive Online Course to make your exam preparation a top-notch one. Cracking RBI Legal Officer Grade B exam requires not only good study material but also the touch of experts who are dedicated to help you and that is where the RBI Legal Officer Exclusive course, curated exclusively for you, comes into the picture. This course gives you access to a personalised study plan, free mock test analysis, one-on-one interaction sessions with experts for doubt clarification, mentor connect and an exclusive email to resolve issues. You also get access to RBI Legal descriptive English practice papers and feedback on your performance.
RBI Legal Officer (Grade B) Exclusive Online Course Consists of
Study Notes:

Study notes covering the complete RBI Legal Officer syllabus.

Online Live Classes:

Daily Live classes with experts for better clarification of your queries.

Mock Tests:

Get 5 Full-length Practice tests for Paper 1 and 5 full-length Practice Tests for the paper 2. Mock Tests will help you practice full-length tests just like the real exam.

Descriptive Legal Paper:

Our mocks for RBI Legal Descriptive papers have been customed in such a way to give you a real exam feel and get accustomed to writing the paper. These will be evaluated by the faculty and feedback will be emailed to you.

Descriptive English:

This can be a real game-changer. Get access to video lessons and study notes on writing skills, sample essays, suggested topics, and 5 Descriptive English Mock Tests with individual Performance Feedback.

Study plan:

Personalized study plan to guide you on how to go forward in your preparation.

One-on-One Meetings with Faculty:

This is a unique program started by ixamBee where you get to speak to faculty of your choice, one-on-one and get all your queries answered by them personally.

Interview Guidance:

Our experts will provide interview guidance in the form of Mock Interviews and personal feedback on your performance.
Why RBI Legal Officer (Grade B) EXCLUSIVE Online Course?
An obvious question will be striking your mind: "When I can get all the above in the normal RBI Legal Officer course why do I need to go for RBI Legal Officer Exclusive online course?
Once you choose RBI Legal Officer Exclusive Online Course, all you have to do is just follow what our experts say. Whether you are a student or a working professional, our experts have proven strategies that will help you crack the RBI Legal Officer (Grade B) Exam. Our experts will provide you with all the required study material, personalized study plan to follow, Exclusive Mock Tests (curated to analyse your weak and strong areas), and regular mentoring. All you have to do is to study as per the instructions and guidance of experts.
If the above are not enough, here are more detailed reasons why you should not miss this exclusive opportunity:
Subject Matter Experts
RBI Legal exam will require guidance of experts who are well versed with the syllabus and who have a relevant background. The ixamBee RBI Grade B legal Exclusive Course faculties' vast and past experience speaks for itself.
One-on-One Interaction with Experts
You can connect one on one with ixamBee Experts and get guidance from them at each step of your RBI Legal Officer Exam Preparation. One - on - one sessions will help you get personalized attention from faculty and you can get guided by them to reach your goal.
Exclusive Mock Tests
Exclusive Mock Tests for RBI Legal exam are curated by our experts to assess your current level of preparation so as to properly identify your weak and strong areas by a thorough analysis of your performance in the tests. These tests are exclusively designed by ixamBee experts to gauge the level of preparation so that further guidance can be provided in the most effective way.
Mock Test Analysis by ixamBee Experts
The purpose of providing Exclusive RBI Legal Mock tests is that our expert faculty can analyse your performance in detail. This will help you identify the areas which you need to focus on to give pace to your RBI Legal Officer Exam Preparation. ixamBee mentor/faculty will analyse your performance and discuss with you in one on one meeting and prepare a personalized study plan based on your exclusive mock test performance and analysis.
Personalized Study Plan
Our experts have the exact customized solution for you in the form of a Personalized Study Plan. As part of the RBI Legal Officer Exclusive Online Course, a day wise personalized study plan is provided.
Descriptive Papers: Special classes & Evaluation
Learn the skill of answering Descriptive answers and also get your answers corrected and analysed by ixamBee Experts. This will prepare you to answer Descriptive questions from any subject or topic.
Interview Preparation guidance & classes
Interview preparation is not something that can be done in a few days. The knowledge and skills required for acing any interview needs to be acquired regularly. Regular classes on interview preparation with experts will be conducted on how you can start preparing for interviews from the beginning by providing guidance & effective tips for interview preparation.
Regular Mentorship & Guidance
ixamBee Mentor will keep a close eye on your performance by regularly monitoring progress, performance in Mock Tests, live class attendance and appropriate guidance for improvement at each stage will be provided.
Expert Bee: Ask Your Doubt Directly!
Now ask your queries directly to our subject matter experts anytime. You can go to your dashboard and use this feature to clear your doubts without waiting for the live classes or interaction with the faculty.
Friends are always there to listen to you when you are in a difficult situation, this feature is your friend and it has answers to all your doubts.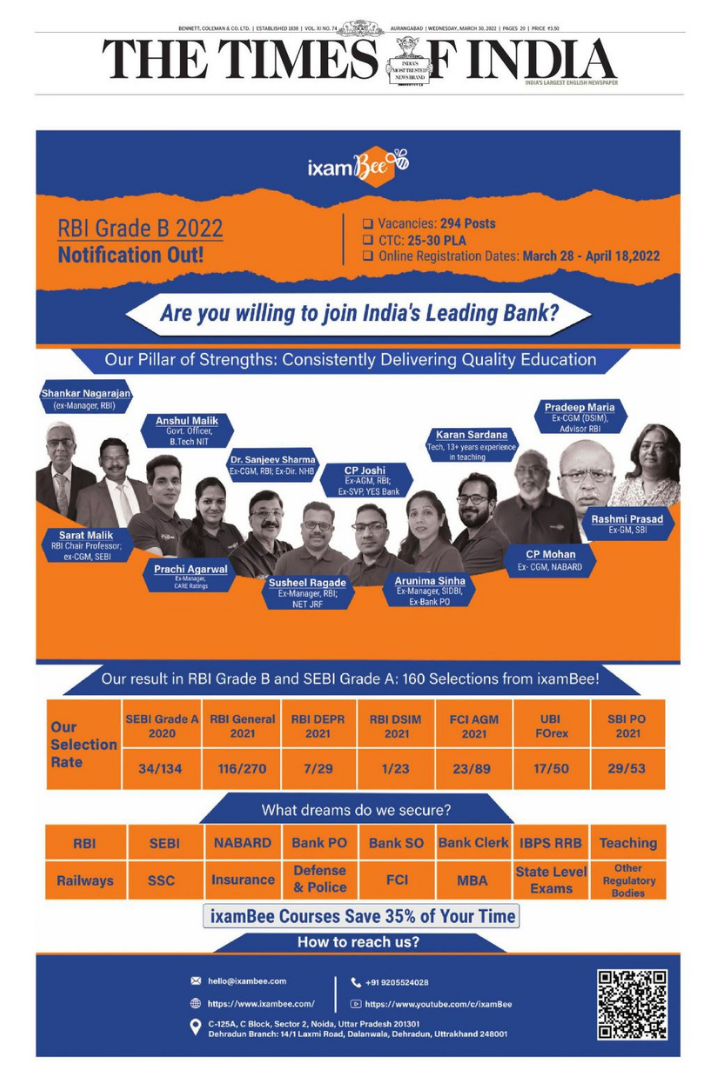 Other Legal Online courses
Faculty and Course Coordinator

Tushar Saha Tushar is an ESI and a GA Expert at ixamBee
Tushar is an ESI and a GA Expert at ixamBee. He has over a decade of experience including corporate and teaching experience. He is an expert in Economics and Current Affairs for competitive exams. He holds a BBA with specialization in Finance. He has done a certificate course in NSE Certified Capital Market Professional from St.Xavier Kolkata.
---

Arunima Sinha Ex-Grade B SIDBI and Bank PO
Ms. Arunima is an Ex- Grade B SIDBI Officer and an Ex- Bank PO. Since 2010, she has been teaching for competitive exams and has successfully coached more than thousands of students. She is a Bachelor in Arts (Hons.)- English. She is an expert faculty for English Language, English Writing, Reasoning and also preparation guidance.
---
Dr. Sanjeev Sharma Ex CGM RBI, English Expert
Dr. Sanjeev Sharma Ex CGM RBI, ​​Ex Ex. Dir.NHB (on deputation from RBI), ​Ex Resident Director Kisetsu Saison. He holds a PhD in English from IIT Kanpur. He has obtained a Master's degree in English from Hindu College, D​U, and B.A. (Hons) English
---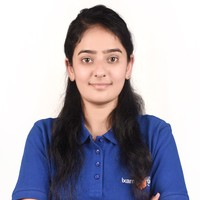 Amrita Johar Mentor for Legal Courses
Ms. Amrita has done LLB (merit holder and 2nd batch topper) from Manikchand Pahade Law College, Aurangabad. She is pursuing LLM from Manikchand Pahade Law College, Aurangabad and has several research papers and articles published to her credit. She is expert for Legal
---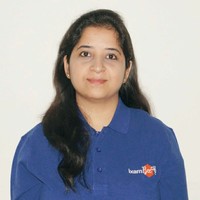 Neha Dubey Legal Faculty, LLB & LLM
Ms.Neha has 5+ years of experience in law firms including contract drafting, vetting, reviewing, research work on various legal issues, due diligence and regulatory issues. She has completed graduation from Women's College, Patna University & has done LLB and LLM from ILS Law College, Pune University. She is expert faculty for Legal.
---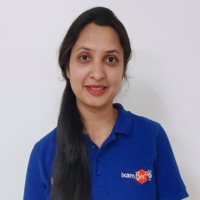 Vidhika Bansal Legal Expert, Ex-Bank PO, LLB
Ms.Vidihka is an Ex- Bank PO Union Bank of India. She has done B Tech from YMCA University Faridabad and LLB from Ch. Charan Singh University, Meerut. She has also worked in TCS as Assistant System Engineer. She is expert faculty for Legal.
---
Study Materials Information
Precis Writing
Essay Writing
Descriptive English Mock Test
Reading Comprehension in English Writing
Letter Writing
Report Writing
Constitutional Law
Corporate Law
Law of Contracts
Civil and Criminal Laws
Administrative Interpretation and Maxims
Other Laws and Acts
Banking Related Laws
Partnership Laws
Legal Drafting
Section Tests Legal