RBI Grade B Phase II Online Class

220 +
Course Videos

4,000 +
Practice questions

160 +
Study Notes

15 Full length
Practice Tests (New Pattern)

5 Descriptive
English Mock Tests

Live Classes
With Expert Faculty
RBI GRADE B Phase II Online Course
RBI GRADE B Phase II Online Course is an Online Class for the RBI Grade B Phase II exam preparation. RBI Grade B Phase 2 Online Course, designed by our experts, will help you prepare thoroughly for the RBI Grade B Phase II exam under our expert guidance with well-curated study material.
RBI has changed RBI Grade B Phase 2 exam pattern this year by adding descriptive papers in ESI and FM. With this new exam pattern of objective and descriptive papers in ESI and FM, RBI Grade B phase 2 exam preparation seems a daunting process for many. This is where our RBI Grade B Phase 2 Online Course will be of great help to you. All descriptive papers in our RBI Grade B Phase 2 online course have been customed in such a way to give you a real exam feel and get accustomed to writing the paper. These will be evaluated by the faculty and feedback will be emailed to you.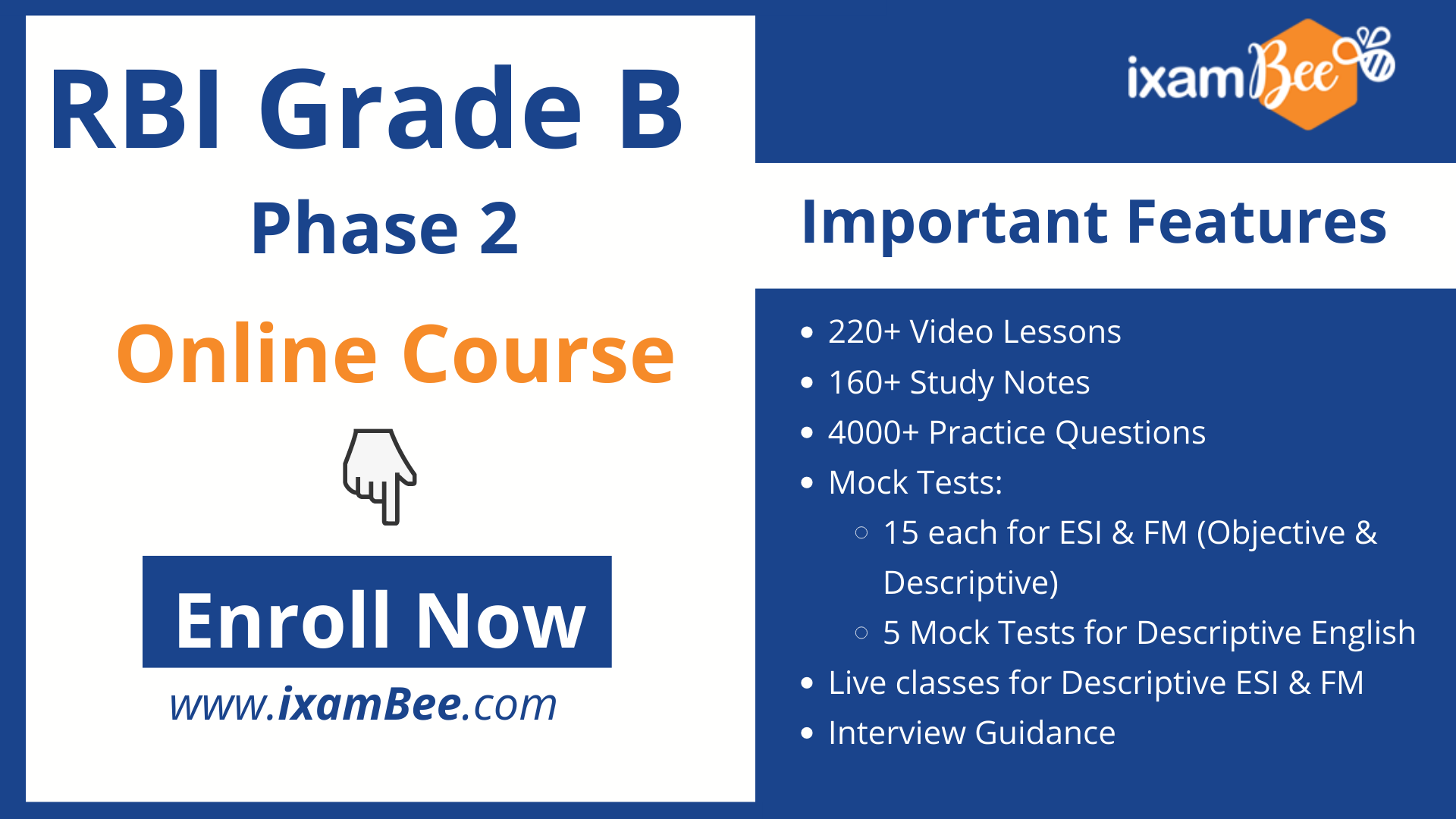 RBI GRADE B Phase II ONLINE COURSE CONSISTS OF:
220+ short videos that cover the entire syllabus for RBI Grade B Phase 2 exam (Including Current Affairs)
4,000+ practice questions prepared by expert faculty in the form of Chapter tests, assignments, section tests and Mock Tests
160+ study notes wherever required for easy learning and quick revision
Descriptive ESI and FM Mock tests:15 full-length Mock Tests (15 Tests for RBI Grade B FM and 15 MTs for RBI Grade B ESI) for the Phase 2 exam.

Please note that out of 15 tests each for ESI and FM, only 5 FM tests and 5 ESI tests will be evaluated. Rest 10 tests each for ESI and FM would be for practice and no evaluation will be provided for the same.
RBI Descriptive mock tests have been created to give you a real exam feel. RBI ESI descriptive and RBI FM descriptive practice tests will be evaluated by the faculty and detailed feedback will be provided to you.

Descriptive English:

This can be a real game-changer. RBI Grade B Phase 2 Online Course will give you access to video lessons and study notes on writing skills, sample essays, suggested topics, and 5 Descriptive English Mock Tests with individual Performance Feedback.
Live classes with faculty members who have cleared RBI Grade B, Bank PO, SIDBI, and other competitive exams.
The course includes Interview Guidance in the form of mock interviews, preparation tips, and personalized improvement feedback.
PROFILE OF THE FACULTY AND COURSE COORDINATORS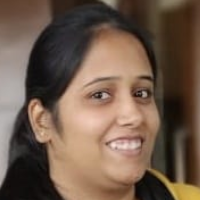 Neha Arora
Ms.Neha is an MBA in Financial Management from Univ. of Delhi. She is a B.Com(Hons) graduate of SRCC. She has also worked with ICRA Limited as a Research Associate. She is a NET qualified (Commerce) academician. She is expert faculty for Accounting and Finance.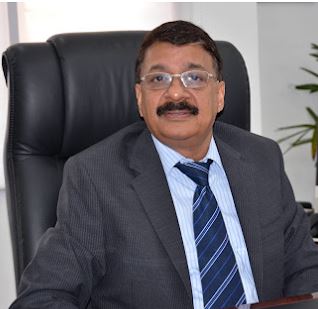 Dr. Sanjeev Sharma
Dr Sharma holds a PhD in English from IIT Kanpur. He has obtained a Master's degree in English from Hindu College, Delhi University and B.A. (Hons) English from BHU. He is a Former Chief General Manager RBI, Ex Executive Director NHB (on deputation from RBI). He is Ex Resident Director Kisetsu Saison and also a Visiting Faculty at IIM Ahmedabad. He is an expert for English writing and for interview and career guidance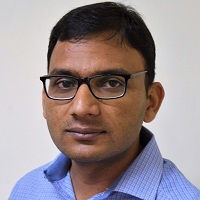 Chandra Prakash Joshi
Mr.CP Joshi has 13 years of senior-level experience in the banking and finance sector. He is an Ex AGM (RBI ) & former SVP with YES Bank. He joined RBI as Grade B Officer in 2004 (All India 5th rank) and in 2008 he was promoted to Assistant General Manager (Grade C), one of the first three in his batch who got promoted in 2008. He has done Ph.D in Development Communication and MBA from ISB Hyderabad. He is expert faculty for General Awareness, ESI, FM and also provides interview and career guidance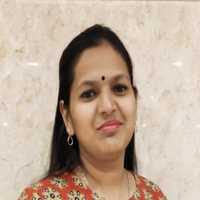 Prachi Agarwal
Ms.Prachi Agarwal is a management professional with over a decade experience in risk analysis, credit management, investment banking and equity research. She has also worked with CARE Ratings. She is an MBA (Finance) from BIMTECH, Noida and B.Com (Hons) from Hansraj College, Delhi University. She is expert for Finance, Management and ESI/Economics.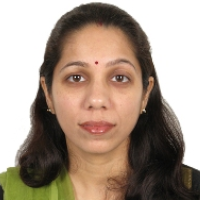 Arunima Sinha
Ms. Arunima is an Ex- Grade B SIDBI Officer and an Ex- Bank PO. Since 2010, she has been teaching for competitive exams and has successfully coached more than thousands of students. She is a Bachelor in Arts (Hons.)- English. She is an expert faculty for English Language, English Writing, Reasoning and also preparation guidance.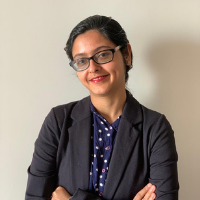 Manali Mukherjee
Ms. Manali has 7+ years of teaching experience. She has done B.Ed. from Loreto College, Calcutta, and Masters (English Literature) from Calcutta University. She has also completed MS.ED in Special Education, Univ. of Miami. She is an expert faculty for English Language and English writing (descriptive).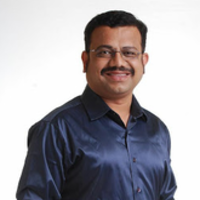 Susheel Ragade
Ex.Manager at Reserve Bank of India
An Engineer-MBA turned Banker-Central Banker turned Edupreneur working in Digital Education Domain since 2010. A pioneer in online coaching for various banking and government exams. Cleared various top exams like CAT, IBPS, SBI, RBI, SSC, NET-JRF. Have expertise in various subjects like Mathematics, Economics, Finance, Educational Psychology, EdTech, Career Counseling, etc.

Amit Prahi
Mr. Amit has 4 year plus experience in Banking, Media, Content and Journalism. He has earlier worked with DKODING Media, HDFC Bank and VAP Group. He is expert faculty for General Awareness and ESI.
Frequently Asked Questions
Q 1:How to get enrol for the ixamBee online course of RBI Grade B?
Firstly you need to subscribe to the RBI Grade B Online Course. Once you are subscribed and pay the course fee, you will have access to the RBI Grade B online course. In case of any clarification/assistance, feel free to call at 92055 24028 or send an email to hello@ixamBee.com.
Q 2:How to access the Video Lessons?
The Video Lessons are available for viewing on ixamBee Website/Dashboard. You need to login to www.ixamBee.com> Dashboard> Online Class Material >RBI Grade B Phase II Online Course>Select the subject and click on the Video Lesson you want to watch from the list.
Q 3:Are all Video Lessons accessible on enrolment?
Some Video Lessons will be available as soon as you enroll for the course. Further Video Lessons will be made available in a sequential manner to maintain a proper flow and help in the ease of understanding of concepts. New Video Lesson upload will be informed through email.
Q 4:Is there any specific system requirement for viewing the Video Lessons/attending Live Classes?
No, there is no specific requirement. You should just have a good working internet for attending Live classes and watching the Video Lessons. However, please note that WizIQ, the platform where Live Classes are conducted, works best on the latest Google Chrome browser, also works on Firefox but might get video compatibility issues. IE is definitely not recommended.
Q 5:What happens if someone misses any Online Live Class?
We encourage all participants to attend Live Online Classes. Even if they don't have any doubt themselves, the discussion that happens over doubts of others' is also very enriching and helpful in exam preparation. Sometimes very important points are discussed as part of these discussions. However, in case of genuine reasons for not being able to attend a class, we may decide to share the recording of the class, on case to case basis.
Q 6:Will attending this course be enough for the preparation of RBI Grade B Phase 2 Exam?
The course covers entire syllabus, but still for fundamentals and some concepts nothing beats studying content from some specific authors. The same will be suggested during the course to supplement your knowledge. Likewise, the course will cover General Awareness, but still reading a good national daily newspaper is highly recommended. Such tips and preparation guidance will be provided during the course.
Q 7:Is there any facility for Descriptive Paper evaluation that forms part of Phase 2 video and Online Class?
Yes, ixamBee too has a solution to this problem. The RBI Grade B descriptive paper will be a part of your online course package. You will feel a real exam type interface when you give ixamBee Phase 2 video and Online Class mocks.
Q 8:Why should I buy an ixamBee online course for Phase 2 video and Online Class?
ixamBee always believes in providing quality content to students. The online course of Phase 2 video and Online Class is curated by faculties who have been a part of the banking/insurance sector for a vast number of years. With their rich experience and sound knowledge, they have designed the online course of Phase 2 video and Online Class in such a way so that all the syllabus is covered with all the latest updates and you do not have to search for any material outside.