RBI Grade B Phase II Online Class

220 +
Course Videos

4,000 +
Practice questions

160 +
Study Notes

15 Full length
Practice Tests

5 Descriptive
English Mock Tests

Live Classes
With Expert Faculty
RBI GRADE B Phase II 2020 Online Course
RBI GRADE B Phase II 2020 Online Course is an Online Learning Course for preparation of RBI Grade B Phase II exam. This Online Course is designed by Mr. Chandraprakash Joshi (ex-RBI GR B, MBA-Finance,PhD) and Ms. Arunima Sinha (Coach for Banking exams for 6 years, Ex-Manager SIDBI, Ex-Bank PO). This course will help you prepare thoroughly for RBI Grade B Phase II exam under our expert guidance with well curated study material.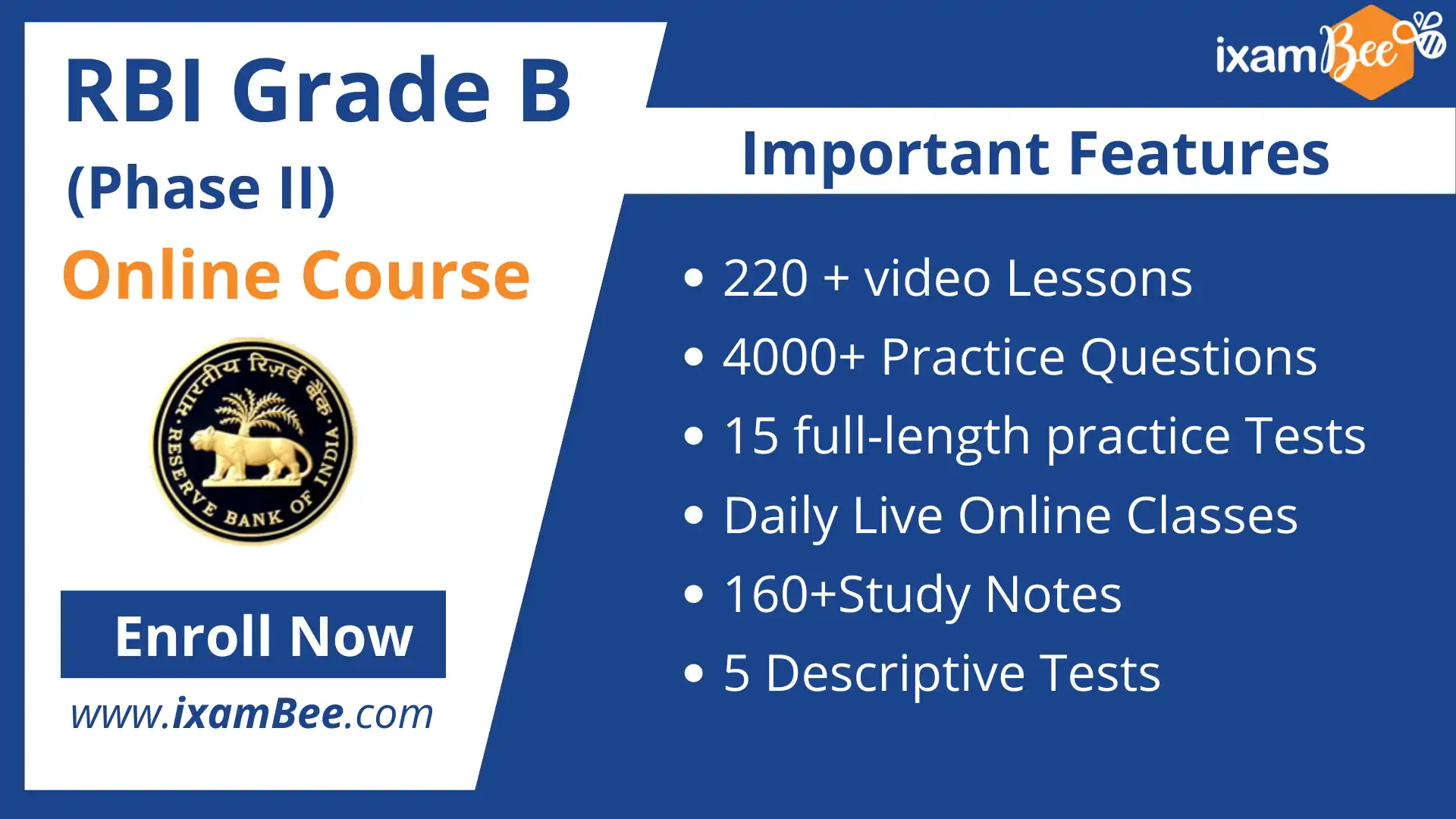 RBI GRADE B Phase II 2020 ONLINE COURSE CONSISTS OF:
220+ short videos which cover the entire syllabus for RBI Grade B Phase 2 2020 exam (Including Current Affairs)
4,000+ practice questions prepared by expert faculty in the form of Chapter tests, assignments, section tests and Mock Tests
160+ study notes wherever required for easy learning and quick revision
15 Full length Practice Tests for Phase 2 exam
5 Descriptive English Mock Tests with personalized feedback from faculty
Live classes with faculty members who have cleared RBI Grade B, Bank PO, SIDBI and other competitive exams.
The course includes Interview Guidance in the form of mock interviews, preparation tips and personalized improvement feedback.

Study Hive

: StudyHive is a unique study group program that will help you to learn from your peers and spend more time in resolving lower difficulty level questions. This will also help in your self-study as you will have to present different topics with other members of the group. Thus it will enforce a better discipline in the studies. An additional advantage of StudyHive will be a significant improvement in your

communication skills which will help you not only in cracking the interview but also throughout your career.
Frequently Asked Questions
Q 1:How to enroll for the course?
Click Here to subscribe to RBI Grade B Phase 2 Online Course. In case any more clarification/assistance is required, please call at 92055 24028 or send an email to hello@ixamBee.com.
Q 2:How to access the Video Lessons?
The Video Lessons are available for viewing on ixamBee Website/Dashboard. You need to login to www.ixamBee.com> Dashboard> Online Class Material >RBI Grade B Phase II Online Course>Select the subject and click on the Video Lesson you want to watch from the list.
Q 3:Are all Video Lessons accessible on enrolment?
Some Video Lessons will be available as soon as you enroll for the course. Further Video Lessons will be made available in a sequential manner to maintain a proper flow and help in the ease of understanding of concepts. New Video Lesson upload will be informed through email.
Q 4:Is there any specific system requirement for viewing the Video Lessons/attending Live Classes?
No, there is no specific requirement. You should just have a good working internet for attending Live classes and watching the Video Lessons. However, please note that WizIQ, the platform where Live Classes are conducted, works best on the latest Google Chrome browser, also works on Firefox but might get video compatibility issues. IE is definitely not recommended.
Q 5:What happens if someone misses any Online Live Class?
We encourage all participants to attend Live Online Classes. Even if they don't have any doubt themselves, the discussion that happens over doubts of others' is also very enriching and helpful in exam preparation. Sometimes very important points are discussed as part of these discussions. However, in case of genuine reasons for not being able to attend a class, we may decide to share the recording of the class, on case to case basis.
Q 6:Will attending this course be enough for the preparation of RBI Grade B Phase 2 Exam?
The course covers entire syllabus, but still for fundamentals and some concepts nothing beats studying content from some specific authors. The same will be suggested during the course to supplement your knowledge. Likewise, the course will cover General Awareness, but still reading a good national daily newspaper is highly recommended. Such tips and preparation guidance will be provided during the course.
Q 7:Are all the Phase 2 video and Online Class video lessons available for viewing anytime/multiple times?
Yes, any Video Lesson uploaded once can be viewed anytime/ multiple times on ixamBee Website.
PROFILE OF THE FACULTY AND COURSE COORDINATORS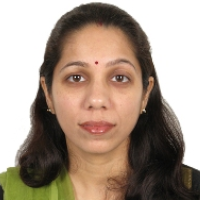 Arunima Sinha
Ms. Arunima Sinha is an Ex- Grade B SIDBI Officer and an Ex- Bank PO. Since 2010, she has been teaching for competitive exams and has successfully coached more than thousands of students. Ms. Sinha is a Bachelor in Arts (Hons.)- English.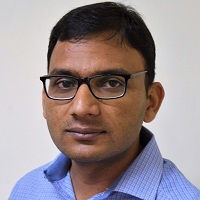 Chandra Prakash Joshi
Mr. Chandra Prakash Joshi is an Ex- RBI Grade B Officer, also promoted to the position of AGM. He has worked as a Senior VP with Yes Bank. His qualifications include B.Sc.Agri (Hons) and PhD MBA (Finance) from ISB Hyderabad.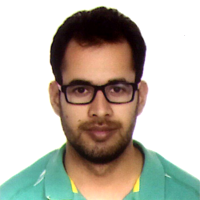 Karan Sardana
Mr. Karan Sardana possesses a degree in B.Tech. He is an expert faculty for Quantitative Aptitude (Maths) and Reasoning for Banking and SSC exams for last 10 years.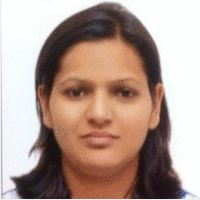 Prachi Agarwal
Ms. Prachi Agarwal has previously worked with CARE Ratings. She is an MBA in Finance, from BIMTECH, Noida and B.Com (Hons) from Hansraj College, Delhi University.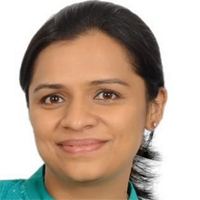 Shweta Singh
Ms. Shweta Singh has earlier worked with ICICI Bank in Training and Development for about 7 years. She has a degree in B.Sc. Agri (Hons) and MBA (Finance) from IIM Ahmedabad.