LIC AAO Online Course
This Diwali, burst crackers and get upto 38% off on all ixamBee courses;
Click here to Burst !!!

300+ Video
Lessons

7000+ Concept Check
Questions

18 Full Length
Mock Tests

100+ Chapters Tests
& 20+ Section Tests

Guidance for
Interview Round

Live Online Classes
for Doubt Clarification
LIC AAO (Generalist) Online Course
ixamBee has launched LIC AAO (Generalists) Online Course for preparation of LIC AAO Prelims and Mains. This Online Course is designed by ixamBee experts- Ms. Arunima Sinha (Coach for Banking exams for 6 years, Ex-Manager SIDBI, Ex-Bank PO), Mr. Chandraprakash Joshi (ex-RBI GR B, MBA-Finance, PhD), Mr. Karan Sardana (Coach for Bank, SSC, Insurance, Police MAT, CLAT Exams for 10 years), Ms. Prachi Agarwal (MBA Finance with over a decade experience).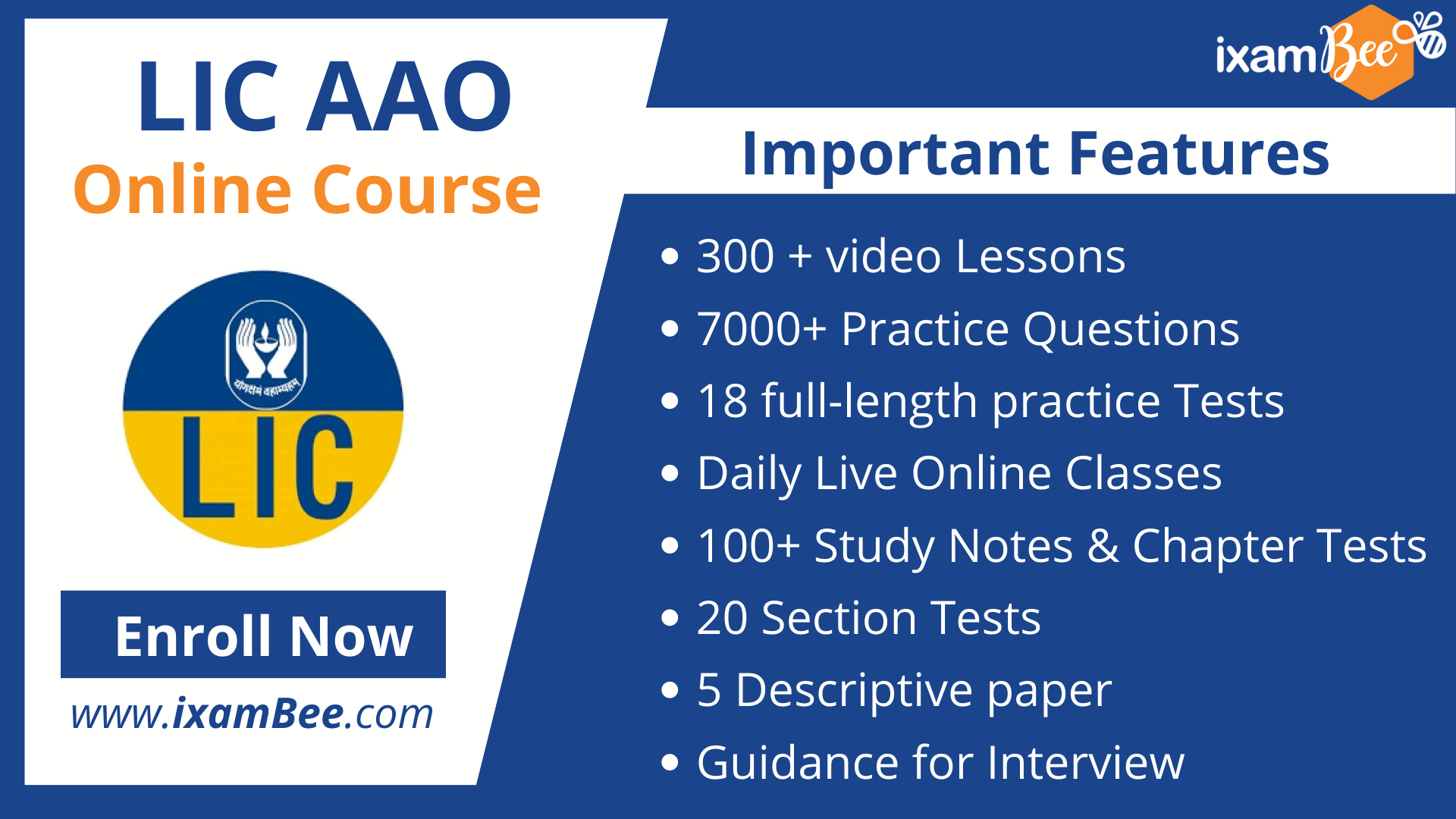 LIC AAO (Generalists) Exam Preparation
Preparation for LIC AAO (Generalists) exam requires dedicated studies for all the subjects of LIC AAO. ixamBee experts have, on the basis of their experience and research carved out an exclusive LIC AAO preparation course which provides guidance and all the study material for LIC AAO exam preparation at one place.
LIC AAO ONLINE COURSE BY ixamBee CONSISTS OF:
Video Lessons
Concept Check Questions
Chapters Tests
Section Tests
Full Length Mock Tests
Live Online Classes for Doubt Clarification
Guidance for Prelims and Mains exam
Guidance for Interview Round
Validity of the Crash Course: till Interview Round
** Insurance and Financial Markets subject is very crucial in LIC AAO Mains exam and study material for important topics is not available easily for students. Our experts understand your requirements and therefore will be providing Study Notes/Practice Questions/Videos for important topics in Insurance and Financial Markets such as:
Banking Committees
History of IRDA
History of LIC
Insurance Companies tag line heads etc.
Insurance Terms and Important abbreviations
Insurance products/schemes
Fiscal Policy & Economic planning basics
Monetary policy related terms and many more
Important Features Of LIC AAO Online Course Are:
300+ Video Lessons covering the entire syllabus of LIC AAO Prelims and Mains Exam. This also includes videos on writing skills for LIC AAO Descriptive English paper.
100+ video lessons, out of total 300 videos exclusively for LIC AAO Mains examination, focusing on Insurance & Financial Market Awareness and GK & Current Affairs along with other sections.
100+ Difficulty Based Chapter Tests for LIC AAO exam comprising 3000+ Questions divided into Easy, Moderate and High Levels
18 Full Length LIC AAO Practice Tests for Prelims and Mains. This includes 10 LIC AAO Practice Tests for Prelims, 3 LIC AAO Practice Tests for Mains and 5 LIC AAO Practice Tests for Descriptive English
Total 7000+ practice questions for LIC AAO with solutions and proper explanations in the form of Chapter Tests, Assignments, Section Tests and Mock Tests.
Live Classes for guidance and doubt clarification with the subject experts.
All the Video lessons are short-crisp and to-the-point with relevant study content.
All video Lessons are followed by concept clearing questions for reinforcement of learning and also helpful to check your progress.
Short and crisp LIC AAO study notes in PDF format are also provided for LIC AAO General Awareness, Insurance and Financial Market Awareness, Descriptive English subjects for easy learning and quick revision
Exclusive study Material for General Awareness and Current Affairs and Insurance and Financial Markets subjects in LIC AAO Mains exam which are important from exam point of view
Apart from videos and study content; Guidance, Tips and Preparation Strategy from Subject Experts for Prelims and Mains at each stage of preparation is also provided.
LIC AAO Online course will also include Guidance in the Interview Round.
PROFILE OF THE FACULTY AND COURSE COORDINATORS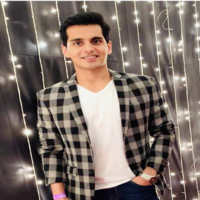 Anshul Malik
Anshul Malik has 5+ years experience in coaching for various government exams. He has done B.Tech (IT) from NIT. Has also cleared exams like SBI, IBPS, SSC. He is expert faculty for Reasoning.

Amit Parhi
Mr. Amit has 4 year plus experience in Banking, Media, Content and Journalism. He has earlier worked with DKODING Media, HDFC Bank and VAP Group. He is expert faculty for General Awareness and ESI.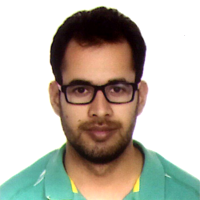 Karan Sardana
Mr.Karan is an expert for Quantitative Aptitude for Banking and SSC exams. He is a B.Tech. and has 13+ years experience in teaching advanced Quants. He has taught thousands of govt job exam aspirants and helped them with fundamentals, short cuts tricks, and time-saving techniques.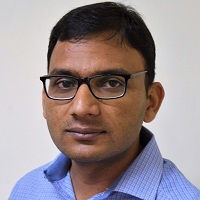 Chandra Prakash Joshi
​Ex AGM RBI, ​​Ex SVP Yes Bank, with 13 years of senior-level experience in the banking​ &​ finance sector. He joined ​as RBI Grade B Officer in 2004 (​AIR 5), in 2008 ​got promoted to ​AGM (Grade C), one of the first three in his batch ​to get promoted. He ​holds a Ph.D.​(Development Communication​)​ and ​is an ​MBA ​(​ISB Hyderabad​​.​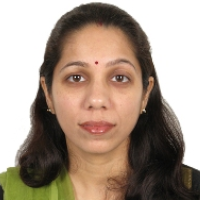 Arunima Sinha
Ms. Arunima is an Ex- Grade B SIDBI Officer and an Ex- Bank PO. Since 2010, she has been teaching for competitive exams and has successfully coached more than thousands of students. She is a Bachelor in Arts (Hons.)- English. She is an expert faculty for English Language, English Writing, Reasoning and also preparation guidance.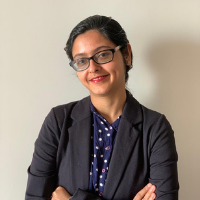 Manali Mukherjee
Ms. Manali has 7+ years of teaching experience. She has done B.Ed. from Loreto College, Calcutta, and Masters (English Literature) from Calcutta University. She has also completed MS.ED in Special Education, Univ. of Miami. She is an expert faculty for English Language and English writing (descriptive).
Frequently Asked Questions
Q 1:What is the eligibility criterion wrt age to apply for LIC AAO 2021 exam?
The age eligibility for LIC AAO is as given below: • Minimum age: 21 years • Maximum Age: Not more than 30 years
Q 2:What is the Application Fees for LIC AAO 2021 exam?
The application fees for LIC AAO 2021 Exam is as follows: For SC/ST/PwBD Candidates Rs. 100/- plus Transaction Charges For all other candidates Rs.600/- plus Transaction Charges.
Q 3:Can economically weaker sections apply for LIC AAO 2021 exam?
Yes, there are 59 vacancies for Economically Weaker Sections (EWS) for all posts.
Q 4:How to enroll for the LIC AAO 2021 Online course?
Click here to subscribe to Online Course for LIC AAO 2021 . In case of more clarification/assistance is required, please call at 92055 24028 or send an email to hello@ixamBee.com.
Q 5:What will be covered first in the LIC AAO 2021 Course – Preliminary or Mains Examination content?
Preparation for Preliminary Examination & Mains Examination will be started simultaneously, with more focus on Reasoning Ability, Quantitative Aptitude and English Language as these three sections are common for both Prelims and Mains. The notes related to General Awareness & Current Affairs, Insurance & Financial Awareness will be shared with you at the time of enrolment of the course and you may go through them for your preparation at your pace.
Q 6:How to access the Video Lessons?
The Video Lessons are available for viewing on ixamBee Website/Dashboard. You need to login to www.ixamBee.com > Dashboard > Online Class Material > LIC AAO 2021 Online Course > Select the subject and click on the Video Lesson you want to watch from the list.
Q 7:Are all the video lessons available for viewing anytime/multiple times?
Yes, any Video Lesson uploaded once can be viewed anytime/ multiple times on ixamBee Website.
Q 8:What happens if someone misses any Online Live Class?
We encourage all participants to attend Live Online Classes. Even if they don't have any doubt themselves, the discussion that happens over doubts of others' is also very enriching and helpful in exam preparation. Sometimes very important points are discussed as part of these discussions. However, in case of genuine reasons for not being able to attend a class, we may decide to share the recording of the class, on case to case basis.
Q 9:What time are the Live Online Classes Conducted?
The Live Online Classes are conducted at a time convenient for the participants of a Batch. We conduct day time as well as evening time classes at 9:30 – 11:00 PM (for the convenience of working participants).
Q 10:Will watching the video lessons and attending the Live Class be enough for the preparation of LIC AAO Exam from content point of view?
Yes, the course covers entire syllabus. Still for fundamentals and some concepts nothing beats studying content from some specific authors. The same will be suggested during the course to supplement your knowledge. Likewise, the course will cover General Awareness & Current Affairs, Insurance & Financial Awareness, but still reading a good national daily newspaper is highly recommended. Such tips and preparation guidance will be provided during the course.
Q 11:Is there any Refund Policy?
Yes, we do refund the course fees in full if you are pretty sure to not pursue your dream with us. However, you are requested to intimate the same to us via email to hello@ixambee.com within 24 hours of purchasing the course. For more information, you can get in touch with your mentor.