RBI Grade B + NABARD Grade A Combo Course
"This Republic Day get 26% Off on all courses,
Use Coupon Code Special26"

600 +
Video Lessons

20000 +
Practice Questions

PDF
Study Notes

25 Full Length
Practice Tests

5 Descriptive
Mock Tests

Weekly
Online Classes
ixamBee has launched a comprehensive combo course for RBI Grade B, NABARD Grade A/B and exams, an excellent opportunity to prepare for these two exams simultaneously and increase the probability of your selection in any of them. 90% of the preparation for RBI Grade B, NABARD Grade A/B is same and therefore these two exams provide very good opportunities for candidates. RBI and NABARD exams are usually conducted in a gap of 3-5 months and therefore specific preparation of Agriculture and Rural Development for NABARD Grade A/B can be completed in 2-3 months after the notification is out.
These individual Online Courses for RBI Grade B, NABARD Grade A/B exams have been designed by ixamBee experts- Mr. Chandraprakash Joshi (ex-RBI GR B, MBA-Finance, PhD), Ms. Prachi Agarwal (MBA Finance with over a decade experience), Ms. Arunima Sinha (Coach for Banking exams for 6 years, Ex-Manager SIDBI, Ex-Bank PO), Mr. Karan Sardana (Coach for Bank, SSC, Insurance, Police MAT, CLAT Exams for 10 years), and Ms.Veena.M (B.Sc. Agri, MBA, expert for General Awareness).
Read here Why RBI/SEBI/NABARD can be prepared simultaneously
RBI GRADE B/ NABARD GRADE A/B COMBO EXAM PREPARATION
RBI Grade B and NABARD Grade A/B exams preparation has become difficult because of the huge competition. If you want to be ahead of the competition, you need to gear up and start preparing for the exams without waiting for the notification.

Important Features of RBI Grade B/NABARD Grade A/B Online Combo Course:
600+ short videos covering the entire syllabus (Phase 1 + Phase 2) for RBI Grade B, NABARD Grade A/B
About 5000 concept check questions after videos and chapter tests to make your fundamentals strong for all the subjects in the three exams
More than 10,000 practice questions prepared by expert faculty
Full-length Practice Tests for all three exams:

20 full length Practice tests for Phase 1 and 15 full length Practice tests for Phase 2 exam for RBI Grade B;
15 full length Practice tests for Phase 1 and 7 full length Practice tests for Phase 2 exam for NABARD Grade A/B;

5 Descriptive English Mock Tests each for RBI Grade A, NABARD Grade A/B Exams
Study Notes in the form of PDF to supplement and ease learning
Special focus on exclusive subjects apart from the overlapping subjects.
All the Video lessons are short, crisp and to-the-point with relevant study content.
Apart from videos and study content; Guidance, Tips and Preparation Strategy from Subject Experts for Prelims and Mains at each stage of preparation of these three exams is also provided.
Live classes with faculty members who have cleared RBI Grade B, Bank PO, SIDBI and other competitive exams
Our Combo Course will also provide guidance in the interview round of all the three exams.

Study Hive

: StudyHive is a unique study group program that will help you to learn from your peers and spend more time in resolving lower difficulty level questions. This will also help in your self-study as you will have to present different topics with other members of the group. Thus it will enforce a better discipline in the studies. An additional advantage of StudyHive will be a significant improvement in your

communication skills which will help you not only in cracking the interview but also throughout your career.
Frequently Asked Questions
Q 1:Are all Video Lessons for RBI Grade B + NABARD Grade A combo accessible on enrolment?
Almost all video lessons for fundamental learning are available as soon as you enrol for the course. We regularly keep on adding videos and improving the content therefore further Video Lessons will be made available in a sequential manner to maintain a proper flow and help in the ease of understanding of concepts. New Video Lesson upload will be informed through email.
Q 2:Are all the RBI Grade B + NABARD Grade A combo video lessons available for viewing anytime/multiple times?
Yes, any Video Lesson uploaded once can be viewed anytime/ multiple times on ixamBee Website.
Q 3:What happens if someone misses any RBI Grade B + NABARD Grade A combo Online Live Class?
We encourage all participants to attend Live Online Classes. Even if they don't have any doubt themselves, the discussion that happens over doubts of others' is also very enriching and helpful in exam preparation. Sometimes very important points are discussed as part of these discussions. However, in case of genuine reasons for not being able to attend a class, we may decide to share the recording of the class, on the case to case basis.
PROFILE OF THE FACULTY AND COURSE COORDINATORS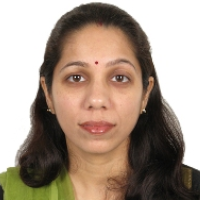 Arunima Sinha
Ms. Arunima Sinha is an Ex- Grade B SIDBI Officer and an Ex- Bank PO. Since 2010, she has been teaching for competitive exams and has successfully coached more than thousands of students. Ms. Sinha is a Bachelor in Arts (Hons.)- English.