NABARD Development Assistant Online Course

400+
Video Lessons

10,000+
Practice Questions

160+
Study Notes

18 Full length
Mock tests

5 Descriptive
Mock tests

Live Classes
with Experts
NABARD Development Assistant Online Course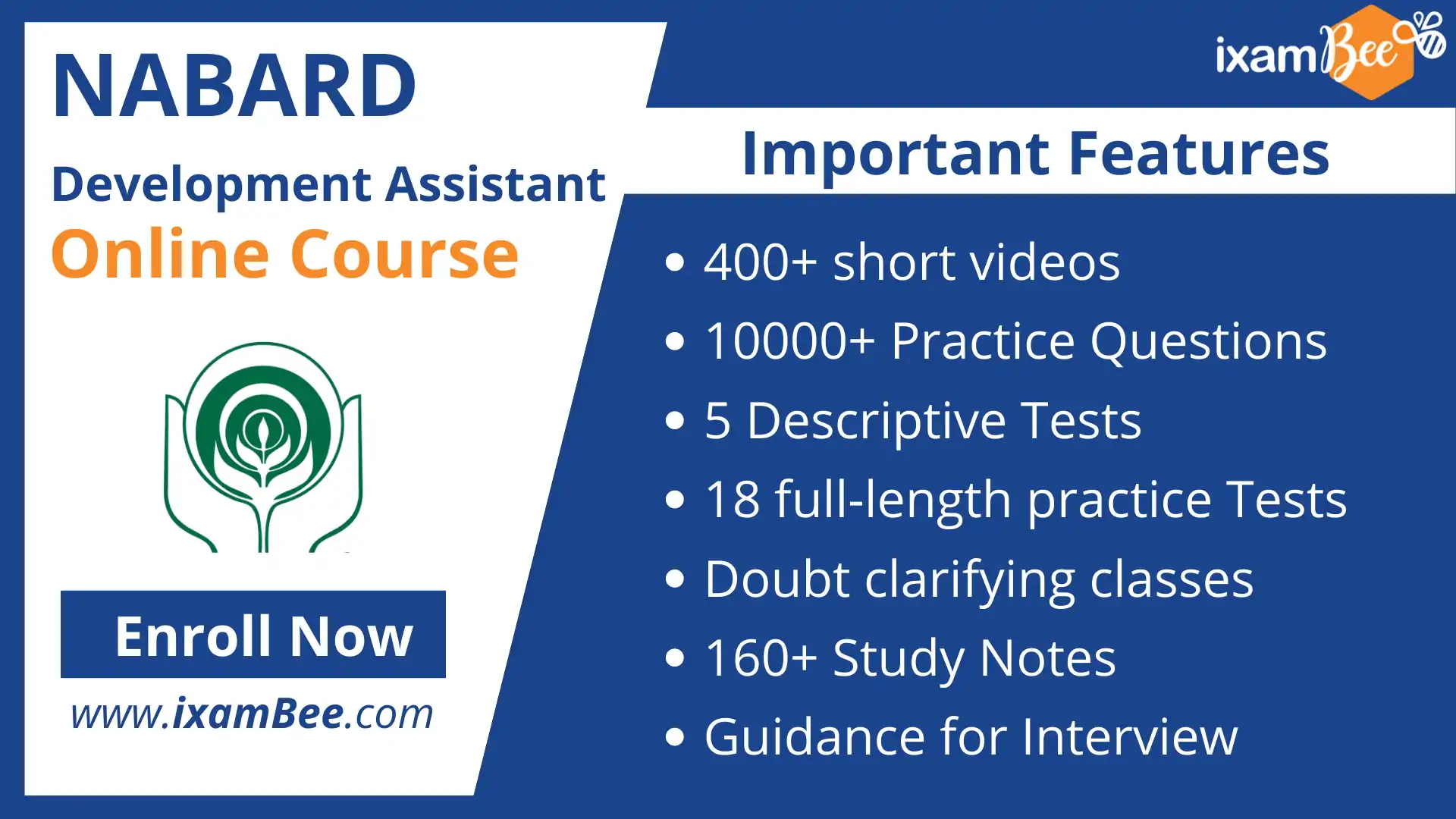 The NABARD Development Assistant comprehensive Online Learning course is a perfect match for your need if you are preparing for the NABARD Development Assistant exam 2021. NABARD Development Assistant course has been designed by our experts taking into account previous year exam pattern and exam analysis. This online course is a one stop solution for all your queries for NABARD Development Assistant 2021 exam preparation. Our experts who have vast experience in various banking institutes have designed NABARD Development Assistant course keeping all your needs in mind so that you have all the materials at one place.
NABARD Development Assistant Online Course Consists Of
400+ video lessons which cover the entire syllabus of Prelims and Mains
10,000+ practice questions prepared by expert faculty in the form of Chapter tests, practice tests
160+ study notes wherever required for easy learning and quick revision
10 Full length practice tests for Prelims and 8 full length Practice Tests for Mains exam
5 Descriptive English Mock Tests with personalized feedback from expert faculty
Live classes with faculty members who have cleared RBI Grade B, Bank PO, SIDBI and other competitive exams.
Guidance, Tips and Preparation Strategy at each stage of preparation is also provided.
The course provides the comfort and ease to study at your pace and timings
PROFILE OF THE FACULTY AND COURSE COORDINATORS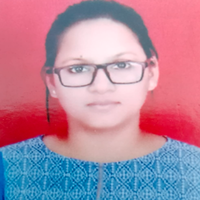 Dr Rajani Rawat
Dr.Rajani has completed PhD in Horticulture (Vegetable Science) form G.B.P.U.A &T, Pantnagar. She is working as a Assistant Professor at Jaipur National University. She has published several research papers and articles in leading journals. She is expert faculty for Agriculture.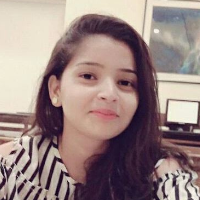 Jayanti Mishra
Ms. Jayanthi is B.tech in Information Technology, Scholar & Topper of the field and a GATE Rank holder. She has work experience of more than 5 years in IT industry and teaching experience of more than 2 years. She has also cleared competitive exams like IBPS PO, ESIC PRE. She is an expert faculty for Computer Awareness
Frequently Asked Questions
Q 1:In which language is the NABARD Development Assistant 2021 Online Course available?
The NABARD Development Assistant Video Lessons are available in English. However, in the Live Doubt Clarification Sessions, students may ask questions to the mentors in Hindi or English. However Mock Tests and other assignments will be available in English.
Q 2:Are all NABARD Development Assistant Video Lessons accessible on enrolment?
All the NABARD Development Assistant Video Lessons will be available to you as soon as you enrol for the course. However, a weekly schedule would be provided to follow the same in a sequential manner to maintain a proper flow and help in the ease of understanding of concepts.
Q 3:Is there any specific system requirement for viewing the NABARD Development Assistant Video Lessons / attending Live Classes?
No, there is no such requirement. You need to have a good working internet for attending Live classes and watching the NABARD Development Assistant Video Lessons.
Q 4:What happens if someone misses any NABARD Development Assistant Online Live Class?
All participants are encouraged to attend NABARD Development Assistant Live Online Classes. Even if they don't have any doubt themselves, the discussion that happens over doubts of others is also very enriching and helpful in exam preparation. Sometimes very important points are discussed as part of these discussions. However, in case of genuine reasons for not being able to attend a class, we may decide to share the recording of the class, on a case to case basis.
Q 5:At what time are the NABARD Development Assistant Live Online Classes Conducted?
The Live Online Classes are conducted at a time convenient for the participants of a Batch. We conduct daytime as well as evening time classes (for the convenience of working participants).
Q 6:How to access NABARD Development Assistant Online Class Video Lessons?
The Video Lessons are available for viewing on ixamBee Website / Dashboard. You need to login to www.ixamBee.com> Dashboard> Online Class Material > NABARD Development Assistant Online Class >Select the subject and click on the Video Lesson you want to watch from the list.
Q 7:Are all the NABARD Development Assistant video lessons available for viewing anytime or multiple times?
Yes, any NABARD Development Assistant Video Lesson uploaded once can be viewed anytime and multiple times on your ixamBee dashboard.