IBPS Clerk Online Course

375+
Video Lessons

7000+
Practice Questions

PDF
Study Notes

23
Full Length Practice Tests

125+
Chapter Tests

Weekly
Online Classes
ixamBee offers a comprehensive Online Learning Course for the preparation of IBPS Clerk exams (Prelims and Mains). IBPS Clerk Online Course is designed by Ms. Arunima Sinha (Coach for Banking exams for 6 years, Ex-Manager SIDBI, Ex-Bank PO), Mr. Chandraprakash Joshi (ex-RBI GR B, MBA-Finance, Ph.D.), Mr. Karan Sardana (Coach for Bank, SSC, Insurance, Police MAT, CLAT Exams for 10 years), and Prachi Agarwal (MBA (Finance).

IBPS CLERK EXAM PREPARATION
Planning, Strategy, and Proper Guidance are the essentials to ace IBPS Clerk exam. For IBPS Clerk exam preparation, the first and foremost thing would be to identify the relevant study material which can cover the entire syllabus for both Prelims and Mains. ixamBee is a one-stop destination for all the Bank exams. Therefore, ixamBee experts have concocted IBPS Clerk comprehensive course to provide a proper approach to students in their IBPS Clerk exam preparation with relevant study material and guidance.
IBPS Clerk Online Coaching Course consists of:
375+ Video Lessons covering the entire syllabus of Prelims and Mains Exam for IBPS Clerk exams.
100+ videos out of total videos prepared exclusively for Mains examination explaining the correct approach to solve difficult and time taking questions along with the concepts and shortcuts.
The study notes in PDF format specially for the General and Financial Awareness Section, and wherever required for easy learning and quick revision.
125+ Difficulty Based Chapter Tests divided into Easy, Moderate, and High Levels for each chapter for all the subjects to help you prepare systematically.
23 Full-Length Mock Tests

15 Full-length mock tests for IBPS Clerk Prelims
8 Full-Length Mock Tests for IBPS Clerk Mains.

Total 7000 + practice questions with solutions and proper explanations in the form of Chapter tests, section tests, and Mock Tests make you practice exhaustively making you confident both for speed and accuracy to face the exam and come out with flying colors.
Live Classes for doubt clarification with the subject experts.
Highlights of IBPS Clerk Online Course
IBPS Clerk Online Course covers the entire syllabus:
All the Video lessons have to-the-point, crisp, and relevant study content.
Video Lessons are followed by concept clearing questions to check progress and for reinforcement of learning.
Access to all video lessons, tests, and other study material will be provided till selection.
Apart from study content; Guidance, Tips, and Preparation Strategy from Subject Experts at each stage of preparation is also provided.
This course provides the comfort and ease to study at your pace and timings.
PROFILE OF THE FACULTY AND COURSE COORDINATORS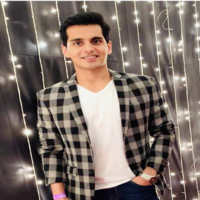 Anshul Malik
Anshul Malik has 5+ years experience in coaching for various government exams. He has done B.Tech (IT) from NIT. Has also cleared exams like SBI, IBPS, SSC. He is expert faculty for Reasoning.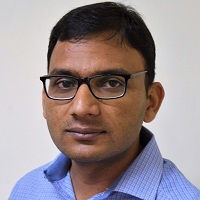 Chandra Prakash Joshi
Mr.CP Joshi has 13 years of senior-level experience in the banking and finance sector. He is an Ex AGM (RBI ) & former SVP with YES Bank. He joined RBI as Grade B Officer in 2004 (All India 5th rank) and in 2008 he was promoted to Assistant General Manager (Grade C), one of the first three in his batch who got promoted in 2008. He has done Ph.D in Development Communication and MBA from ISB Hyderabad. He is expert faculty for General Awareness, ESI, FM and also provides interview and career guidance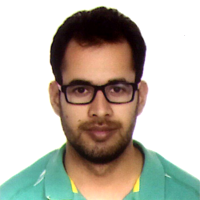 Karan Sardana
Mr.Karan is an expert for Quantitative Aptitude for Banking and SSC exams. He is a B.Tech. and has 13+ years experience in teaching advanced Quants. He has taught thousands of govt job exam aspirants and helped them with fundamentals, short cuts tricks, and time-saving techniques.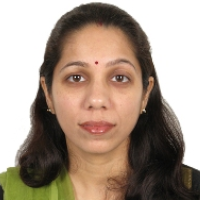 Arunima Sinha
Ms. Arunima is an Ex- Grade B SIDBI Officer and an Ex- Bank PO. Since 2010, she has been teaching for competitive exams and has successfully coached more than thousands of students. She is a Bachelor in Arts (Hons.)- English. She is an expert faculty for English Language, English Writing, Reasoning and also preparation guidance.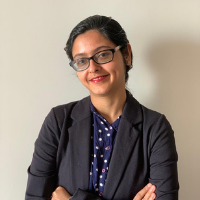 Manali Mukherjee
Ms. Manali has 7+ years of teaching experience. She has done B.Ed. from Loreto College, Calcutta, and Masters (English Literature) from Calcutta University. She has also completed MS.ED in Special Education, Univ. of Miami. She is an expert faculty for English Language and English writing (descriptive).
Frequently Asked Questions
Q 1: Can I Apply for SBI / IBPS Junior Associate if I am in my final year/semester of graduation?
Any student in the final year/semester of their graduation can also apply subject to the condition that they produce proof of passing the examination on or before August 31, 2021.
Q 2:What if I do not have opted local language as a subject in my 10th or 12th standard mark sheet/ certificate?
A specified opted local language test will be conducted after provisional selection but before joining. Candidates not found to be proficient in specified opted local language would be disqualified.
Q 3:How to enroll for the IBPS Clerk 2021 Online course?
Click here to subscribe to Course: Online Course for SBI Clerk / IBPS Clerk 2021. In case of more clarification/assistance is required, please call at 92055 24028 or send an email to hello@ixamBee.com.
Q 4:How to access the Video Lessons?
The Video Lessons are available for viewing on ixamBee Website/Dashboard. You need to login to www.ixamBee.com > Dashboard > Online Class Material >SBI Clerk/IBPS Clerk 2021 Online Course > Select the subject and click on the Video Lesson you want to watch from the list.
Q 5:Are all Video Lessons accessible on enrolment?
Almost all video lessons for fundamental learning are available as soon as you enrol for the course. We regularly keep on adding videos and improving the content therefore further Video Lessons will be made available in a sequential manner to maintain a proper flow and help in the ease of understanding of concepts. New Video Lesson upload will be informed through email.
Q 6:Are all the video lessons available for viewing anytime/multiple times?
Yes, any Video Lesson uploaded once can be viewed anytime/ multiple times on ixamBee Website.
Q 7:Are the PDF Study Notes downloadable?
Only Dynamic Study notes are downloadable. Static notes can be only viewed but not downloaded.
Q 8:How are the Online Classes Conducted?
The online classes are conducted through a separate platform like WizIQ. Before each Live Class, a link will be shared through email (provided to us at the time of enrolment) through which the Live Online Class can be joined.
Q 9:Is there any specific system requirement for viewing the Video Lessons/attending Live Classes?
No, there is no specific requirement. You should just have good working internet for attending Live classes and watching Video Lessons.
Q 10:What happens if someone misses any Online Live Class?
We encourage all participants to attend Live Online Classes. Even if they don't have any doubt themselves, the discussion that happens over doubts of others' is also very enriching and helpful in exam preparation. Sometimes very important points are discussed as part of these discussions. However, in case of genuine reasons for not being able to attend a class, we may decide to share the recording of the class, on the case to case basis.
Q 11:What time are the Live Online Classes Conducted?
The Live Online Classes are conducted at a time convenient for the participants of a Batch. We conduct day time as well as evening time classes at 9:30 – 11:00 PM (for the convenience of working participants).
Q 12:What is the Age limit for IBPS Clerk Exam?
Candidate should not be below 20 years and not above 28 years.
Q 13:What is the Pay Scale for IBPS Clerk ?
PAY SCALE for an IBPS Clerk is as follows: 11765-655/3-13730-815/3-16175-980/4-20095-1145/7-28110- 2120/1- 30230-1310/1-31450. The starting Basic Pay is `13075.00 (`11765.00 plus two advance increments admissible to graduates.
Q 14: Can I Apply for SBI / IBPS Junior Associate if I am in my final year/semester of graduation?
Any student in the final year/semester of their graduation can also apply subject to the condition that they produce proof of passing the examination on or before August 31, 2021.
Q 15:What will be covered first in the SBI / IBPS Junior Associate 2021 Course – Preliminary or Mains Examination content?
Preparation for Preliminary Examination & Mains Examination will be started simultaneously, with more focus on Reasoning Ability, Quantitative Aptitude and English Language as these three sections are common for both Prelims and Mains. The notes related to General Awareness & Financial Awareness will be shared with you at the time of enrolment of the course and you may go through them for your preparation at your pace.