Course highlights
Video Lessons
Practice Questions
Study Notes
Full Length Practice Tests
Chapter Tests
Weekly Online Classes
IBPS SO AFO Comprehensive Online Course
To pave your path of preparation towards the right direction, ixamBee has launched a comprehensive online course for IBPS SO AFO which will enhance your preparation for IBPS SO (AFO) Prelims and IBPS SO AFO Mains. This Online Course is designed by ixamBee experts after a thorough and detailed analysis of previous year papers. Furthermore, to add the cherry on the cake, we are also providing the previous year question papers of state agricultural exams as well.
IBPS SO AFO Online Course By ixambee Consists Of:
Video Lessons
Concept Check Questions
Chapters Tests
Section Tests
Full-Length Mock Tests
Live Online Classes for Doubt Clarification
Guidance for Prelims and Mains exam
Special focus and coverage of topics from Agriculture
Guidance for Interview Round
Important Features of IBPS SO AFO Online Course are:
375+ Video Lessons covering the entire syllabus of IBPS SO AFO Prelims and Mains Exam.
150+ Study notes in form of PDF for easy learning
140+ Difficulty Based Chapter Tests for IBPS SO AFO prelims exam comprising of Questions divided into Easy, Moderate and High Levels. This will help you prepare for IBPS AFO Prelims exam in a systematic way.
20+ Chapter tests exclusively for IBPS AFO Mains
20+ Full-Length IBPS SO AFO Mock Tests for Prelims and Mains.

IBPS AFO Mock Tests for Prelims
IBPS AFO Mock Tests for Mains.

6500+ Practice questions in form of Chapter Tests, Section Tests and Mock Tests are provided wherever required.
Live Classes every week for guidance and doubt clarification with the subject experts.
Why Choose IBPS SO AFO Online Classes from ixamBee?
For IBPS SO AFO Prelims, the entire syllabus of Quantitative Aptitude, Reasoning Ability, and English Language will be covered through Video Lessons & Live Discussions.
For preparation for IBPS SO AFO Mains, the online course covers professional knowledge (Agriculture), in the form of Video Lessons, short and Crisp Study Notes & Live Discussions.
All the Video lessons are short-crisp and to-the-point with relevant study content.
All video Lessons are followed by concept clearing questions for reinforcement of learning and also helps to check your progress.
Short and crisp IBPS AFO study notes in PDF format for easy learning and quick revision.
IBPS SO AFO comprehensive online course also provides enough practice questions in the form of Full-Length Mock Tests Concept Clearing Questions after each Video Lesson, chapter tests, assignments, and section tests.
Apart from study content; Guidance, Tips, and Preparation Strategy from Subject Experts for Prelims and Mains at each stage is also provided.
Live Online Classes for IBPS SO AFO exam with Subject Experts /Program mentors are conducted for Doubt Clarification.
IBPS SO AFO Online course will also include Guidance for the Interview Round
Benefits of taking IBPS SO AFO Coaching Online?
Compatible and Convenient
Taking IBPS SO AFO Coaching online will give you a chance to receive all the knowledge and benefits at your own convenience. You do not have to move or shift to any place to gather all the required knowledge for your IBPS SO AFO exam preparation.
While you enroll yourself for the IBPS SO AFO Online Coaching, the expert faculty at ixamBee will ensure that your concepts are clear right from the start through their distinguished method of instruction where they take care of all the student expectations. You can take complete advantage of the interactive live sessions and get all your queries answered.
Almost all of the major competitive examinations are conducted in online mode these days, therefore opting for the online mode of study will always prove beneficial and will get you in the game as well. Being comfortable with the online mode of learning will take you one step ahead of your peers. All the online resources such as online classes, mock tests, practice tests, chapter tests, etc. will enhance your online learning experience and will prepare you for the upcoming IBPS SO AFO online exam.
How is ixamBee's IBPS SO AFO Online Course different from others?
Exclusive Agriculture Preparation
The IBPS SO AFO Online Course has been curated by knowledgeable faculty who possess extensive knowledge in the Agriculture subject. ixamBee is known for its Agriculture faculty who have helped a number of Agriculture students reach their goals. We are among very few such online educational platforms that provide coaching in Agri-related subjects & exams.
IBPS SO AFO Online Course at ixamBee has been created keeping in mind the user requirements and needs. This makes the IBPS SO AFO Online Coaching compatible and convenient for all kinds of users (including working professionals) to make use of this facility as and when required. If any doubt, you also have the facility to contact and talk to the experts by simply logging in to the website.
How to Enroll for IBPS SO AFO 2022 Online Classes on ixamBee?
If you are a registered user of ixamBee, you need to log in to the website & go to the 'online course tab' where you can select the IBPS SO AFO Online Course under the 'Bank SO' section from the drop-down menu.
Click on the course and you will find complete details of the IBPS SO AFO Online Course with three options on the extreme right of the course page.
You can either watch a free demo or directly click on the 'Buy Now' tab and follow further steps to make the payment for IBPS SO AFO Online Course.
In case of any clarification/assistance, feel free to request a callback or send an email to hello@ixamBee.com.
Faculty and Course Coordinator

Neha Arora(Maths) Quants and Reasoning Expert
Neha Arora has 10+ years of teaching experience in Quantitative Aptitude and Reasoning for many Government Exams. She has also taught in many Reputed Institutes in New Delhi and Dehradun. She has helped many job aspirants in clearing their exams and also helped them in achieving their career goals. She has done B Tech and MBA from Rajasthan Technical University.
---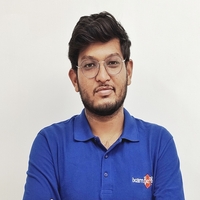 Yaman Kansal Reasoning coach
Yaman is a Reasoning coach who has cleared SBI PO/ Clerk, IBPS PO, IBPS RRB PO and LIC ADO exams to name a few. Yaman is an M.Sc. and B.Ed. by education.
---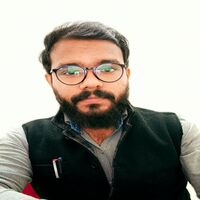 Mr. Sanjay possesses a Post Graduate degree in Agriculture from G.B.Pant University and his interest lies in Agriculture extension, Dairy Farming & Farmer Empowerment. He has been part of various academic research projects. With his detailed and ex
---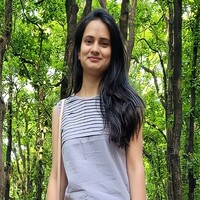 Sonal Saklani Agronomy Expert
Sonal Saklani is M.Sc. Ag. (Agronomy) & B.Sc. Agriculture from GBPUAT, Pantnagar, Uttarakhand. She has been awarded Research Assistantship.
---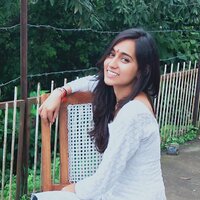 Himani Bhandari B. Sc. Agriculture ( VCSG UUHF College of Forestry, Ranichauri
Himani Bhandari has done a Master's in Soil Science from G.B.Pant University of Agriculture and Technology. She is a B. Sc. in Agriculture ( VCSG UUHF College of Forestry, Ranichauri, Tehri Garhwal). She is a qualified Research Assistantship during the Master's Degree Programme.
---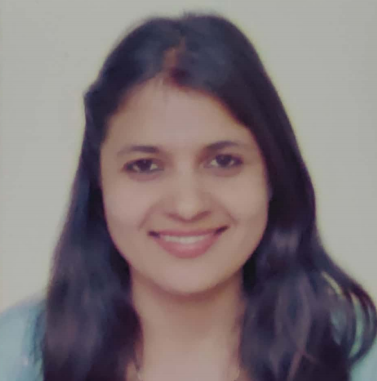 Deepa Joshi Government Jobs made Easy
Deepa Joshi, is a Ph.D. (Agronomy) from NDRI, Karnal, Haryana, M.Sc Agri. (Agronomy) from Anand Agriculture University, Anand (Gujarat), and B.Sc.(Hons.) Agriculture from GBPUA&T, Pantnagar (Uttarakhand). She is scholar and has published several research papers in national and international journals. She is faculty for Agriculture in IBPS SO AFO course
---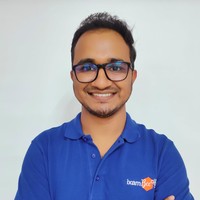 Kailash Tiwari Ex-AFO, Genetics and Plant Breeding Expert
An Ex AFO (Agri Field Officer), Union Bank of India, He has completed M.Sc. Ag. (Genetics & Plant Breeding) & B.Sc. Agriculture (Honours) from GBPUAT, Pantnagar Uttarakhand. He has published Research papers and articles in various leading journals.
---

Amit Parhi General Awareness Expert
Mr. Amit has 4 year plus experience in Banking, Media, Content and Journalism. He has earlier worked with DKODING Media, HDFC Bank and VAP Group. He is expert faculty for General Awareness and ESI.
---

Arunima Sinha Ex-Grade B SIDBI and Bank PO
Ms. Arunima is an Ex- Grade B SIDBI Officer and an Ex- Bank PO. Since 2010, she has been teaching for competitive exams and has successfully coached more than thousands of students. She is a Bachelor in Arts (Hons.)- English. She is an expert faculty for English Language, English Writing, Reasoning and also preparation guidance.
---

Karan Sardana Quantitative Aptitude Expert
Mr.Karan is an expert for Quantitative Aptitude for Banking and SSC exams. He is a B.Tech. and has 13+ years experience in teaching advanced Quants. He has taught thousands of govt job exam aspirants and helped them with fundamentals, short cuts tricks, and time-saving techniques.
---
one of the best online coaching for baking exams. The content is up-to-date and faculty is always there to help you. You have chapter tests ,mock tests and weekly tests which boost your confidence and make you stay prepared for the final exam.
Study Materials Information
Recommended Courses for you