IBPS SO AFO Phase I and II Online Course
This Diwali, burst crackers and get upto 38% off on all ixamBee courses;
Click here to Burst !!!

375 +
Video Lessons

6500 +
Practice Questions

150 +
Study Notes

20 Full
Length Practice Tests

170 +
Chapter Tests

Weekly
Online Classes
IBPS SO AFO Comprehensive Online Course
To pave your path of preparation towards the right direction, ixamBee has launched a comprehensive online course for IBPS SO AFO which will enhance your preparation for IBPS SO (AFO) Prelims and IBPS SO AFO Mains. This Online Course is designed by ixamBee experts after a thorough and detailed analysis of previous year papers.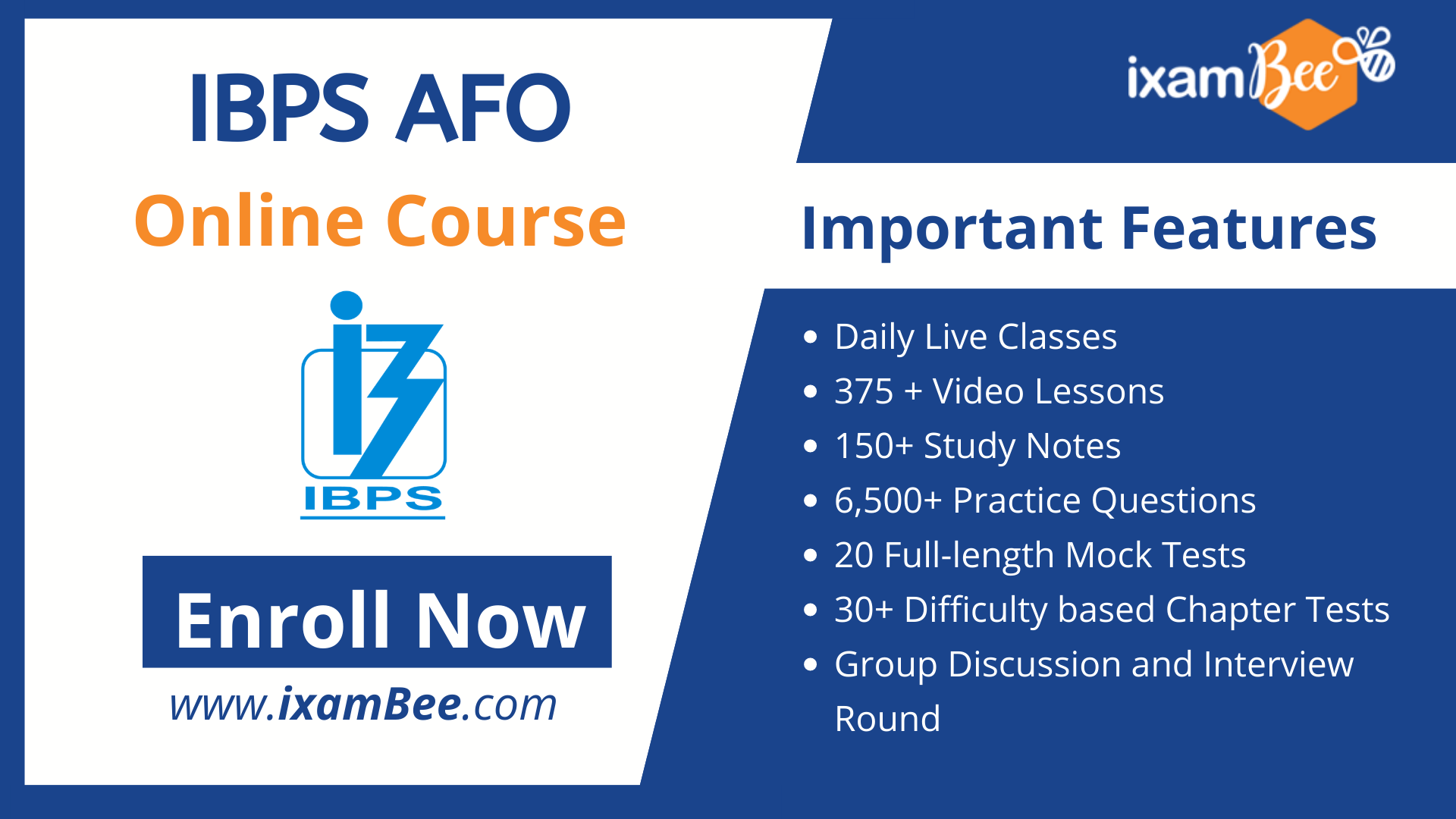 IBPS SO AFO Online Course By ixambee Consists Of:
Video Lessons
Concept Check Questions
Chapters Tests
Section Tests
Full-Length Mock Tests
Live Online Classes for Doubt Clarification
Guidance for Prelims and Mains exam
Special focus and coverage of topics from Agriculture
Guidance for Interview Round
Important Features of IBPS SO AFO Online Course are:
375 + Video Lessons covering the entire syllabus of IBPS SO AFO Prelims and Mains Exam.
80+ video lessons, out of total 375+ videos exclusively for IBPS SO AFO Mains examination, focusing on Agriculture.
150+ Study notes in form of PDF for easy learning
140+ Difficulty Based Chapter Tests for IBPS SO AFO prelims exam comprising of Questions divided into Easy, Moderate and High Levels. This will help you prepare for IBPS AFO Prelims exam in a systematic way.
30+ Chapter tests exclusively for IBPS AFO Mains
20 Full-Length IBPS SO AFO Mock Tests for Prelims and Mains.

10 IBPS AFO Mock Tests for Prelims
10 IBPS AFO Mock Tests for Mains.

6500+ practice questions in form of Chapter Tests, Section Tests and Mock Tests are provided wherever required.
Live Classes every week for guidance and doubt clarification with the subject experts.
Why Choose IBPS SO AFO Online Classes?
For IBPS SO AFO Prelims, the entire syllabus of Quantitative Aptitude, Reasoning Ability, and English Language will be covered through Video Lessons & Live Discussions.
For preparation for IBPS SO AFO Mains, the online course covers professional knowledge (Agriculture), in the form of Video Lessons, short and Crisp Study Notes & Live Discussions.
All the Video lessons are short-crisp and to-the-point with relevant study content.
All video Lessons are followed by concept clearing questions for reinforcement of learning and also helps to check your progress.
Short and crisp IBPS AFO study notes in PDF format for easy learning and quick revision.
IBPS SO AFO comprehensive online course also provides enough practice questions in the form of Full-Length Mock Tests Concept Clearing Questions after each Video Lesson, chapter tests, assignments, and section tests.
Apart from study content; Guidance, Tips, and Preparation Strategy from Subject Experts for Prelims and Mains at each stage is also provided.
Live Online Classes for IBPS SO AFO exam with Subject Experts /Program mentors are conducted for Doubt Clarification.
IBPS SO AFO Online course will also include Guidance for the Interview Round
PROFILE OF THE FACULTY AND COURSE COORDINATORS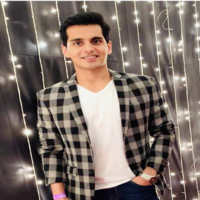 Anshul Malik
Anshul Malik has 5+ years experience in coaching for various government exams. He has done B.Tech (IT) from NIT. Has also cleared exams like SBI, IBPS, SSC. He is expert faculty for Reasoning.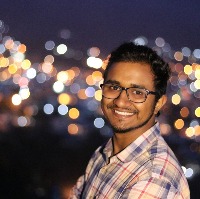 Kailash Tiwari
An Ex AFO (Agri Field Officer), Union Bank of India, He has completed M.Sc. Ag. (Genetics & Plant Breeding) & B.Sc. Agriculture (Honours) from GBPUAT, Pantnagar Uttarakhand. He has published Research papers and articles in various leading journals.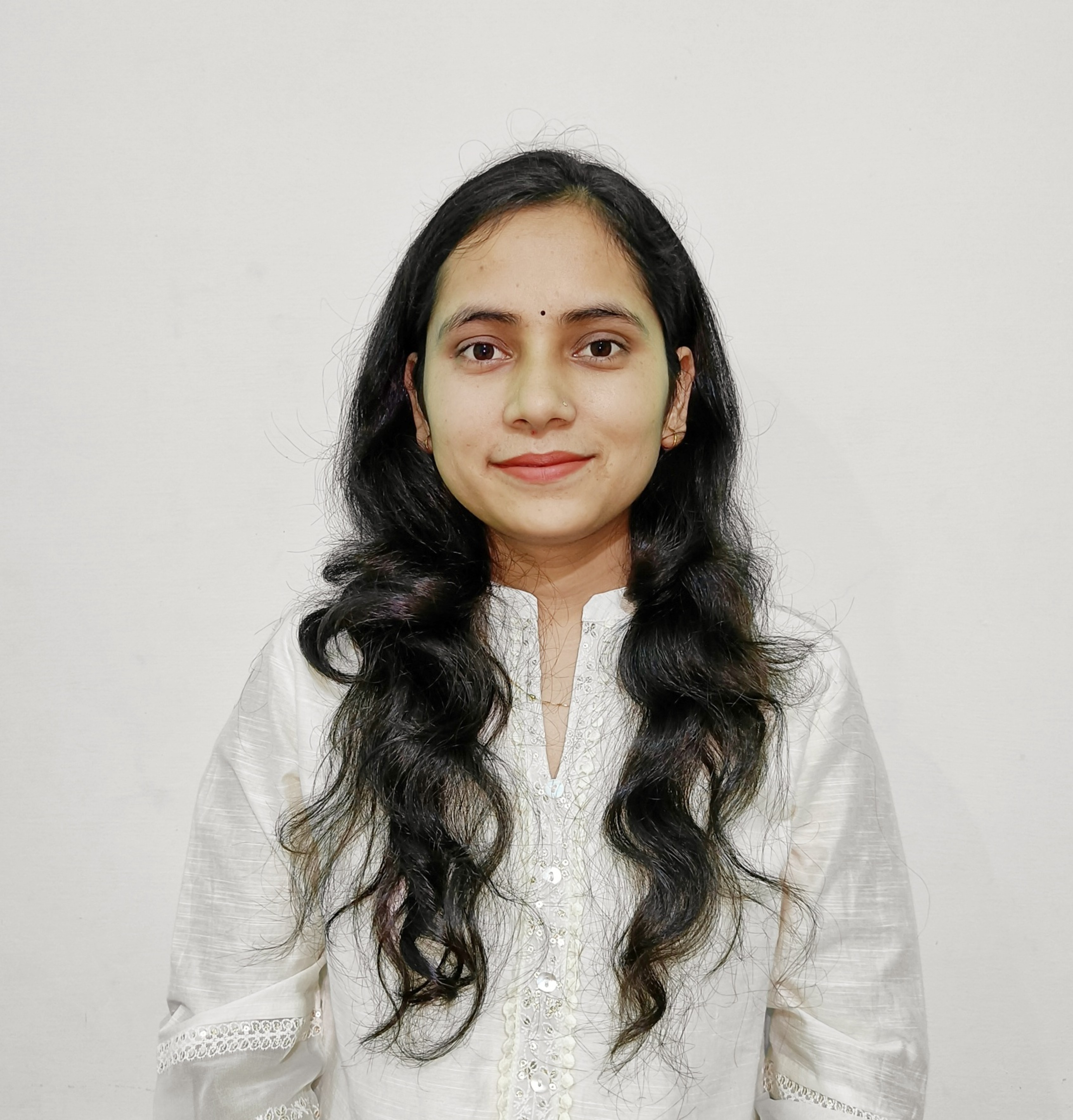 Ms. Ankita Negi
Ms. Ankita Negi, selected as an Assistant Agriculture Officer in Uttarakhand Agriculture Department, is a post-graduate in Agronomy from GBPUAT, Pantnagar and completed her graduation in Agriculture from Shri Guru Ram Rai (P.G.) College, Dehradun. She has published many research papers and articles in various journals.

Amit Parhi
Mr. Amit has 4 year plus experience in Banking, Media, Content and Journalism. He has earlier worked with DKODING Media, HDFC Bank and VAP Group. He is expert faculty for General Awareness and ESI.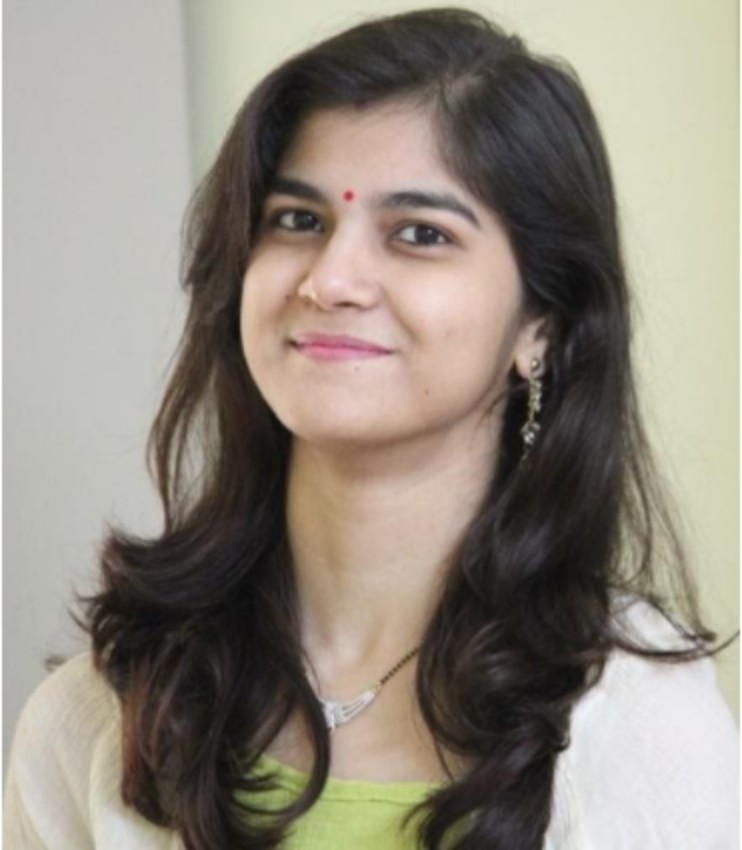 Ankita Dubey
Ms. Ankita Dubey has completed Post Graduate degree from Bihar Agricultural University and graduation in B.Sc. (Ag.) Hons. from Chandra Shekhar Azad University of Agriculture and Technology, Kanpur. She has been honoured with Gold Medal for Post Graduate programme in Faculty of Agriculture, BAU, Sabour.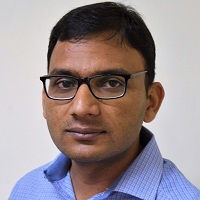 Chandra Prakash Joshi
​Ex AGM RBI, ​​Ex SVP Yes Bank, with 13 years of senior-level experience in the banking​ &​ finance sector. He joined ​as RBI Grade B Officer in 2004 (​AIR 5), in 2008 ​got promoted to ​AGM (Grade C), one of the first three in his batch ​to get promoted. He ​holds a Ph.D.​(Development Communication​)​ and ​is an ​MBA ​(​ISB Hyderabad​​.​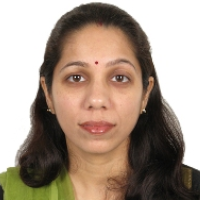 Arunima Sinha
Ms. Arunima is an Ex- Grade B SIDBI Officer and an Ex- Bank PO. Since 2010, she has been teaching for competitive exams and has successfully coached more than thousands of students. She is a Bachelor in Arts (Hons.)- English. She is an expert faculty for English Language, English Writing, Reasoning and also preparation guidance.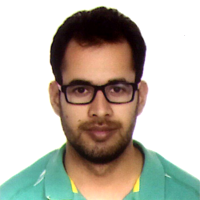 Karan Sardana
Mr.Karan is an expert for Quantitative Aptitude for Banking and SSC exams. He is a B.Tech. and has 13+ years experience in teaching advanced Quants. He has taught thousands of govt job exam aspirants and helped them with fundamentals, short cuts tricks, and time-saving techniques.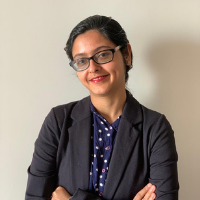 Manali Mukherjee
Ms. Manali has 7+ years of teaching experience. She has done B.Ed. from Loreto College, Calcutta, and Masters (English Literature) from Calcutta University. She has also completed MS.ED in Special Education, Univ. of Miami. She is an expert faculty for English Language and English writing (descriptive).
Frequently Asked Questions
Q 1:What are the pay perks after joining bank as an Agriculture Officer/AFO/AO/RDO?
It is very rewarding to start one's career in a bank as a scale 1 (officer cadre), as one has a career path that can lead to become a CMD of any bank, as you are aware, many of the present CMDs with various public sector banks, have started their career as an agriculture field officer. It is a white collar job with handsome salary, starting with apprx. 34k-36k after deductions, which is the current scenario, and since the revision of wages is pending from November, 2017, so the pay would be more by the time you join. Also other than the salary, there are many other allowances given by the bank like house rent allowance of 6-8k/month, petrol allowance 3-4k/month, similarly, newspaper allowance, cleaning allowance, entertainment allowance, medical allowance etc.,. and many other things like LFCs, foreign tours etc
Q 2:What are the chances of promotion and the future of an Agriculture Officer in a bank?
To start with, please note, Mr. Suresh N. Patel (MD & CEO) of Andhra bank, started his career as an Agriculture Officer, Mr. Rajkiran Rai Gundyadka, Chief Executive Officer and Managing Director of Union Bank of India started his career in 1986 as an Agricultural Finance Officer in Central Bank of India. He is an Agricultural Science graduate. The bank promotions are very quick. After joining, within three to four years, you can get your first promotion. Similarly, you can go up to scale 7 within twenty five to thirty years, by which you will become DGM or GM, which only means that you are the head of a region or a zone in which you will have 500 to 700 branches under your authority. Similarly, after GM then to Executive Director and finally to Chief Managing Director. Many of the present CMDs have started their career as an Agri officer.
Q 3:How can I prepare for IBPS AFO, as I am from non-Mathematical background or not from Agriculture background?
It is the common query of almost all the Agri students as most of them are from non-Mathematical background. We all think that Quant is related to Maths but it is not completely true. It only needs the knowledge of addition, subtraction, multiplication etc which you learn during your primary/secondary schooling. Rest of the questions are just tricky. First of all, please come out of this false perception about Quant and Reasoning. If still you have doubt, then please watch videos on any topic of Quant on our YouTube Channel which will definitely boost your confidence. As far as English is concerned, start reading daily newspaper which is the simplest and the most effective method for preparing English. Best way to cover the Prelims syllabus is to practice questions from the topics and attempt as many mock tests as you can. So if you want to prepare for IBPS AFO, and then start it right away, you will definitely clear the exam.
Q 4:How to enroll for the IBPS SO AFO 2020 Online course?
Click here to subscribe to Online Course for IBPS SO AFO 2020. In case of more clarification/assistance is required, please call at 92055 24028 or send an email to hello@ixamBee.com.
Q 5:How to access the IBPS SO AFO Video Lessons?
IBPS SO AFO Video Lessons are available for viewing on ixamBee Website/Dashboard. You need to login to www.ixamBee.com > Dashboard > Online Class Material >IBPS SO AFO 2020 Online Course > Select the subject and click on the Video Lesson you want to watch from the list.
Q 6:Are all IBPS SO AFO Video Lessons accessible on enrolment?
Almost all IBPS SO AFO video lessons for fundamental learning are available as soon as you enroll for the course. We regularly keep on adding videos and improving the content therefore further Video Lessons will be made available in a sequential manner to maintain proper flow and help in the ease of understanding of concepts. New Video Lesson upload will be informed through email.
Q 7:Are all the IBPS SO AFO video lessons available for viewing anytime/multiple times?
Yes, any IBPS SO AFO Video Lesson uploaded once can be viewed anytime/ multiple times on ixamBee Website.
Q 8:What happens if someone misses any Online Live Class?
We encourage all participants to attend Live Online Classes. Even if they don't have any doubt themselves, the discussion that happens over doubts of others' is also very enriching and helpful in exam preparation. Sometimes very important points are discussed as part of these discussions. However, in case of genuine reasons for not being able to attend a class, we may decide to share the recording of the class, on the case to case basis.
Q 9:Is there any Refund Policy?
Yes, we do refund the course fees in full if you are pretty sure to not pursue your dream with us. However, you are requested to intimate the same to us via email to hello@ixambee.com within 24 hours of purchasing the course. For more information, you can get in touch with your mentor.