Course highlights
Video Lessons
Study Notes
Live Classes
Practice Questions
Section and Chapter Tests
Guidance for Interview
PNB SO (Manager- Risk) Online Course
The Punjab National Bank is out with its Specialist Officers recruitment!! A total number of 145 vacancies have been released for the post of Specialist Officer in Scale 2 & 3. The recruitment in Scale 2 has been announced for the post of Manager-Risk.
The PNB SO notification was awaited by many aspirants and it is expected that a good number of applicants will have applied for the same. The online exam is expected to happen on June 12, 2022. To beat the competition and secure a seat for yourself, you need some trustworthy options for PNB SO preparation online. To fulfill this requirement, ixamBee has come up with the PNB SO Risk Manager Online Course. This course will fulfill all your requirements with respect to study resources, guidance, and feedback that will help you to clear the PNB SO 2022 exam.
'The only place where success comes before work is in the dictionary'.
Therefore, you need to work hard before you expect success. If you are a bit muddled right now but are willing to work hard, ixamBee is with you in your journey. We are offering PNB SO Risk Manager Online Course which is a complete package catering to all your exam-related requirements and needs.
Thus, enroll yourself as early as possible in the PNB SO Risk Manager Online Coaching and embark on your preparation journey from today.
ixamBee's PNB SO Risk Manager Online Course has been well thought out and designed by some of the best experts such as Arunima Sinha (Ex-SIDBI Officer), Satakshi Naithani (English Coach), Neha Arora (Quants Expert), Karan Sardana (SME for Quants), Yaman Kansal (Reasoning Coach), Anshul Malik (Reasoning Expert), Manali Mukherjee (English Pundit), who have come together to provide the best study resource. The PNB SO Risk Manager Online Course caters to all the aspirants' needs as it follows all the latest exam trends that will prepare you for the upcoming challenge in the best way possible.
PNB SO Risk Manager Online Course Consists of:
Video lessons that will cover the complete syllabus
Study notes catering to all your needs in PDF form
Weekly tests
Practice questions
Difficulty based Chapter Tests that will not let you lose track of your preparation
Section tests to sharpen your concepts
One-on-one individual sessions
Daily Live Classes to clarify all your doubts with the concerned faculty
Why Choose PNB SO Risk Manager Online Classes from ixamBee?
A number of videos lessons that cover the complete syllabus
Short-crisp and to-the-point video lessons for better understanding.
Concept clearing questions after every video lesson for reinforcement of learning and to check your progress.
A variety of chapter tests with different levels of difficulty to prepare you for the challenge fully
Doubt clarification classes with Subject Experts /Program mentors
A wide variety of practice questions in the form of Full-Length Mock Tests Concept Clearing Questions after each Video Lesson, Chapter Tests, Assignments, and Section Tests.
Guidance, tips, and preparation strategies from experts at each stage of preparation.
Benefits of taking the PNB SO Risk Manager Online Course?
If you choose ixamBee's PNB SO Risk Manager Online Course for your PNB SO exam preparation, you will receive the correct guidance and direction. Having some of the best and knowledgeable experts at your disposal, you should not have to worry about the quality of instruction that you will receive here. Most of our experts have themselves been part of the banking industry which makes them the most appropriate source of information and knowledge.
ixamBee's PNB SO Risk Manager Online Coaching is a comprehensive online course that will cover the entire syllabus of the PNB SO exam. This course will take care of all the preparation-related needs of the aspirants which will ensure that they do not have to look around for suitable sources of information except this PNB SO Online Coaching.
While you are a part of the PNB SO Risk Manager Online Classes, you will have the chance to attend one-on-one individual sessions with the experienced faculty which will enable you to clarify all your doubts or queries related to the PNB SO exam.
You will receive ample study material once you enroll in the PNB SO Risk Manager Online Course. You will receive just the right and apt content you need and nothing extra that might just end up wasting your time and energy.
Why Choose ixamBee's PNB SO Risk Manager Online Coaching?
The PNB SO Risk Manager Online Course has been designed by some of the best subject experts who realize the need to provide all-encompassing study material. The course should be able to cover all the important topics in the PNB SO syllabus while touching upon every other subject and topic as well.
ixamBee's PNB SO Risk Manager Online Course has been designed by our experts keeping in mind all the latest trends & changes in the exam pattern and syllabus. ixamBee's PNB SO Risk Manager Online Coaching guarantees coverage of the complete syllabus, thus preparing the candidates for any kind of challenges ahead.
PNB SO Online Course at ixamBee has been formed keeping in mind the working professionals. This makes the PNB SO Online Coaching quite convenient for them to use as and when required. If any doubt, you also have the option to contact and talk to the experts by simply logging in to the website.
How to Enroll for PNB SO Risk Manager 2022 - 2023 Online Classes on ixamBee?
If you are a registered user of ixamBee, you need to log in to the website & go to the 'online course tab' where you can select the PNB SO Risk Officer Online Course under the '

Bank SO'

section from the drop-down menu.
Click on the course and you will find complete details of the PNB SO Risk Manager Online Coaching with three options on the extreme right of the course page.
You can either watch a free demo or directly click on the 'Buy Now' tab and follow further steps to make the payment for PNB SO Risk Manager Online Course.
In case of any clarification/assistance, feel free to request a callback or send an email to hello@ixamBee.com.
Faculty and Course Coordinator

Amit Parhi General Awareness Expert
Mr. Amit has 4 year plus experience in Banking, Media, Content and Journalism. He has earlier worked with DKODING Media, HDFC Bank and VAP Group. He is expert faculty for General Awareness and ESI.
---

Arunima Sinha Ex-Grade B SIDBI and Bank PO
Ms. Arunima is an Ex- Grade B SIDBI Officer and an Ex- Bank PO. Since 2010, she has been teaching for competitive exams and has successfully coached more than thousands of students. She is a Bachelor in Arts (Hons.)- English. She is an expert faculty for English Language, English Writing, Reasoning and also preparation guidance.
---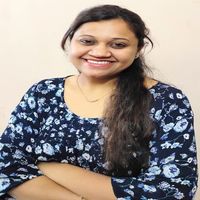 Satakshi Naithani English Language Expert
An engineer by qualification, Satakshi is an expert in the English language. She qualified IBPS PO in 2016 and awarded for being meritorious in Rajbhasha (Hindi). Satakshi has been a mentor for 5 years.
---

Neha Arora(Maths) Quants and Reasoning Expert
Neha Arora has 10+ years of teaching experience in Quantitative Aptitude and Reasoning for many Government Exams. She has also taught in many Reputed Institutes in New Delhi and Dehradun. She has helped many job aspirants in clearing their exams and also helped them in achieving their career goals. She has done B Tech and MBA from Rajasthan Technical University.
---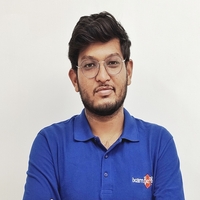 Yaman Kansal Reasoning coach
Yaman is a Reasoning coach who has cleared SBI PO/ Clerk, IBPS PO, IBPS RRB PO and LIC ADO exams to name a few. Yaman is an M.Sc. and B.Ed. by education.
---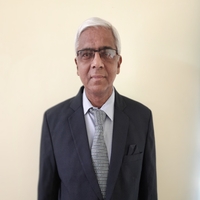 Shankar Nagarajan Ex-Manager, RBI
Ex-Manager, RBI, has over 30 years of experience in retail banking, retail and corporate credit, FOREX, Trade Finance, Credit policy, fee-based income, risk management, regulatory guidelines, banking operations, priority sector advances, etc. He has more than 10+ years of experience teaching Banking subjects at various institutions..
---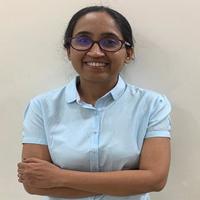 Shikha Malhotra Finance and Accounts coach
Shikha is a finance and accounts coach with over a decade of experience under her belt. She worked with various banks for 9 years and successfully cleared JAIIB/CAIIB exams. She has also qualified UGC/JRRF/NET and has passed CFA (US) Level 2 passed and FR. Shikha has been guiding government exams candidates in Finance and Accounts for 2 years now.
---
Study Materials Information
Recommended Courses for you