Course highlights
Video Lessons
Study Notes
Chapter Tests
Practice Questions
Live Classes
Bank of Maharashtra Generalist Officer Online Course
Bank of Maharashtra (BOM) is a leading Public Sector Bank having Head Office in Pune with an all India network of branches across India. Bank of Maharashtra has released the official notification for the recruitment of Specialist Officers to various posts including Generalist Officers in Scale 2 and 3. For this post, the Bank of Maharashtra has announced a total vacancies of 500. This is a very good opportunity for those who are looking for opportunities in the banking sector.
To guide you through your exam preparation without any obstacles, ixamBee has designed the Bank of Maharashtra Generalist Officer Online Course for you. BOM Generalist Officer online course will be your one-stop platform for all the crisp content, relevant study material, mentorship, and guidance.
Bank of Maharashtra Generalist Officer Online Course Consists of
500+ Video Lessons covering the entire syllabus of Bank of Maharashtra Generalist Officer exam.
200+ Study Notes for the professional knowledge subjects in the form of PDF for easy learning.
200+ Chapter Tests for easy understanding of concepts and continuous learning.
10000+ Practice Questions covering the entire syllabus of Bank of Maharashtra Generalist Officer.
Daily live classes for doubt clarification with the subject experts.
All the Video lessons are short-crisp and to-the-point with relevant study material.
The various tests in the form of concept questions, chapter tests, section tests and mock tests provide a wide and targeted coverage of the syllabus.
Our experts will provide

guidance, tips and preparation strategy

at each stage of preparation.
Why choose the Bank of Maharashtra Online Course?
You will get all your exam-related resources in one place including video lessons, study plans, practice tests, doubt clarifying sessions, and many more. You don't need to search for anything else. The content provided is more than enough for your selection.
The course gives you an opportunity to avail the best mentorship in India. Your faculty is your mentor, 50% of your success will depend on how good your faculty is as they will be the one to guide you throughout your preparations. For any exam preparation, it is always recommended to have a faculty that has relevant work experience. Such faculties can share their own experiences and understand the problems you are facing thus giving you instant solutions. Along with mentoring you in your exam preparation, our mentors also guide you through the career aspects and you can discuss your thoughts anytime with them.
Daily Live classes with expert faculties to clarify all your queries related to any topic in the syllabus. The general discussions with students help you channelize your concepts in the right direction.
When you are practicing questions or doing self-study at home you may get stuck at several points. It's not possible that faculty will be available 24/7. However, we thrive to resolve all your queries on time, therefore have a 24/7 support facility. You can email us the questions you are stuck at or a topic you are confused about and will reply.
We keep sharing the journey of students who made it to their dream jobs. The stories tell about all the hardships faced in the preparation and how the people overcome them. These success stories will motivate you to work even harder to make it to the finish line.
We keep conducting sessions with personnel (ex-RBI, ex-SEBI, ex-Bank PO's, and many more) who share their experiences and also clear any confusions you have about working in such organizations.
Faculty and Course Coordinator

Karan Sardana Quantitative Aptitude Expert
Mr.Karan is an expert for Quantitative Aptitude for Banking and SSC exams. He is a B.Tech. and has 13+ years of experience in teaching advanced Quants. He has taught thousands of govt job exam aspirants and helped them with fundamentals, short cuts tricks, and time-saving techniques.
---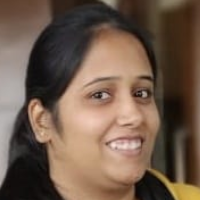 Neha Arora Accounts and Finance Coach
Ms.Neha is an MBA in Financial Management from Univ. of Delhi. She is a B.Com(Hons) graduate of SRCC. She has also worked with ICRA Limited as a Research Associate. She is a NET qualified (Commerce) academician. She is expert faculty for Accounting and Finance.
---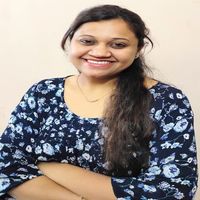 Satakshi Naithani English Language Expert
An engineer by qualification, Satakshi is an expert in the English language. She qualified IBPS PO in 2016 and awarded for being meritorious in Rajbhasha (Hindi). Satakshi has been a mentor for 5 years.
---
Study Materials Information
FAQs
ixamBee offers the best Bank of Maharashtra (Generalist) online course which is delivered by only the expert faculty. Our Bank of Maharashtra (Generalist) study material covers the entire syllabus through Bank of Maharashtra (Generalist) study notes pdfs, video lessons, free mock tests and interview guidance.
If you are in search of a complete wholesome package where you can get proper guidance & direction at every step, you should enroll in ixamBee's Bank of Maharashtra (Generalist) Online Course. The course will cater to all your preparation-related needs where you can also receive proper feedback.