RBI Grade B Exclusive Online Course

640+
Video lessons

340+
Study notes

17,000+
Practice questions

20 Mock tests
for Phase 1

15 Mock Tests
for Phase 2

Study Hive
Sessions for Discussions
It is not a mystery that RBI Grade B is considered as one of the toughest exams. Preparation stage is very important for success in any exam and when it comes to RBI Grade B exam right guidance from a well-qualified mentor will be the X factor in your preparation.
ixamBee has launched RBI Grade B Exclusive Comprehensive Online Course to make your RBI Grade B exam preparation top notch one.
RBI Grade B Exclusive Comprehensive Online Course Consists of:
Video Lessons:

Short & crisp videos for concepts, covering all important topics for all the subjects of Phase 1 and Phase 2. There are approximately

420+ video lessons

for phase 1 and

220+ video lessons

for phase 2 preparation.

Study Notes:

Detailed notes as PDFs for the ease of learning and building fundamentals. There are

340+ Study notes

for Phase 1 + 2.

Practice Questions:

Get access to

17000+ questions

for learning reinforcement at various stages of learning:

Concept Checking Questions:

To check you learning after each concept in videos.

Chapter Tests:

To check your understanding of a chapter.

Sections Tests:

To check your level of preparedness.

Mock Tests:

To help you practice full length practice tests just like the real exam.

Mock Tests:

Get

20 Full-length Mock tests

for Phase 1 and

15 full-length Mock Tests

(15 Tests for FM and 15 MTs for ESI) for Phase 2 exam.

Descriptive English:

This can be a real game changer. Get access to video lessons and study notes on writing skills, sample essays, suggested topics and

5 Descriptive English Mock Tests

with individual Performance Feedback.

Online Live Classes:

Study at your own pace and time and get your doubts clarified by the experts through these live sessions. These experts have cleared RBI Grade B, Bank PO, SIDBI and other competitive exams.

Interview Guidance:

Our experts will provide interview guidance in the form of Mock Interviews and personal feedback on your performance.

Study plan:

To guide you how to go forward in your preparation.

Study Hive:

StudyHive is a unique study group program that will help you to learn from your peers and spend more time in resolving lower difficulty level questions. This will also help in your self-study as you will have to present different topics with other members of the group. Thus it will enforce a better discipline in the studies. An additional advantage of StudyHive will be a significant improvement in your communication skills which will help you not only in cracking the interview but also throughout your career.

One-on-One Meetings with Faculty:

This is a unique program started by ixamBee where you get to speak to faculty of your choice one-on-one and get all your queries answered by them personally.
Why RBI Grade B EXCLUSIVE?
You might be thinking all the above are available in the normal RBI Grade B course as well, why do I need to go for RBI Grade B Exclusive.
Here are the reasons why you should not miss this:
Faculty Quality:
Your faculty is your mentor, 50% of your success will depend on how good your mentor is as he/she will be the one to guide you throughout your preparations. For an examination like RBI, it is always recommended to have a faculty have a relevant background such as someone who has already worked in banks/someone who has already coached many students. Such faculties can share their own experiences, they will well understand the problems you are facing and can give you instant solutions. Our faculties' vast and past experience speaks for itself.
One-on-One Interaction with faculty:
You will be getting additional time and priority in speaking to faculty of your choice.
Mock Test Analysis
You get to analyse your Mock Test performance with Faculty personally and get guidance from them on how to improve more.
Personalised Study Plan:
Based on your performance in mock tests and chapter tests, faculty will draft a personalised study plan exclusively for you to enhance your preparation.
Descriptive English
In Descriptive English, apart from the mock tests, faculty will also evaluate additional precis' and letters written by you and guide on how to improve them.
Mock Interviews:
The exclusive course will give you access to additional mock interviews with experts.
RBI Grade B Exclusive Comprehensive Online Course is also a One-Point Source for Coverage of:
When subscribed to RBI Grade B Comprehensive Online Course, you need not access various other websites and publications as this course provides crisp and exam relevant summaries of all such reports and circulars as follows:
Government Schemes

- Crisp and comprehensive coverage of all important present and past schemes, at both central and state level.

Important committees formed by RBI, SEBI, Govt.

- Summaries of various committees formed over the years.

Budget & Economic Survey

- Summary notes and important MCQs in both video and PDF format.

Summary of important RBI publications

- RBI's Annual report, Financial Stability Report, important FAQ are covered in easy to remember formats.

Monthly review of Kuruskshetra & Yojana Magazine

- highlighting relevant points important for the RBI Grade B Exam.

Monthly Quiz for General Awareness

- in the form of MCQs with detailed answers.

Other important summaries

for RBI Grade B Exam like important indices, key projections by various organisations, etc.
RBI Grade B Useful Video
Frequently Asked Questions
Q 1:How to enroll for the RBI Grade B Exclusive Online course?
Click Here to subscribe to RBI Grade B Exclusive Online Course. In case any more clarification/assistance is required, please call at 92055 24028 or send an email to hello@ixamBee.com.
Q 2:How to access the RBI Grade B Exclusive Video Lessons?
The Video Lessons are available for viewing on ixamBee Website/Dashboard. You need to login to www.ixamBee.com> Dashboard> Online Class Material >RBI Grade B Online Course>Select the subject and click on the Video Lesson you want to watch from the list.
Q 3:Are all RBI Grade B Video Lessons accessible on enrolment?
Some RBI Grade B Video Lessons will be available as soon as you enrol for the course. Further Video Lessons will be made available in a sequential manner to maintain a proper flow and help in the ease of understanding of concepts. New Video Lesson upload will be informed through email.
Q 4:What happens if someone misses any RBI Grade B Online Live Class?
We encourage all participants to attend RBI Grade B Live Online Classes. Even if they don't have any doubt themselves, the discussion that happens over doubts of others' is also very enriching and helpful in exam preparation. Sometimes very important points are discussed as part of these discussions. However, in case of genuine reasons for not being able to attend a class, we may decide to share the recording of the class, on case to case basis.
PROFILE OF THE FACULTY AND COURSE COORDINATORS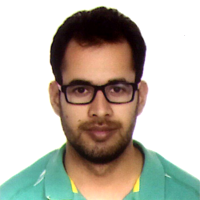 Karan Sardana
Mr. Karan Sardana possesses a degree in B.Tech. He is an expert faculty for Quantitative Aptitude (Maths) and Reasoning for Banking and SSC exams for last 10 years.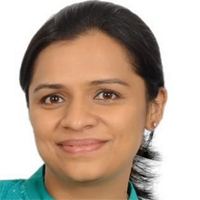 Shweta Singh
Ms. Shweta Singh has earlier worked with ICICI Bank in Training and Development for about 7 years. She has a degree in B.Sc. Agri (Hons) and MBA (Finance) from IIM Ahmedabad.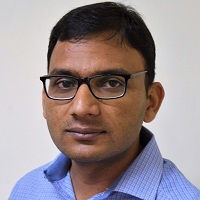 Chandra Prakash Joshi
Mr. Chandra Prakash Joshi is an Ex- RBI Grade B Officer, also promoted to the position of AGM. He has worked as a Senior VP with Yes Bank. His qualifications include B.Sc.Agri (Hons) and PhD MBA (Finance) from ISB Hyderabad.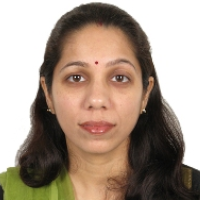 Arunima Sinha
Ms. Arunima Sinha is an Ex- Grade B SIDBI Officer and an Ex- Bank PO. Since 2010, she has been teaching for competitive exams and has successfully coached more than thousands of students. Ms. Sinha is a Bachelor in Arts (Hons.)- English.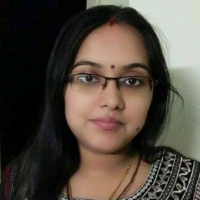 Garima Garg
Ms. Garima possesses a degree in B.tech. Teaching is her passion and she has been doing the same for the last 9 Years. She is Content Expert for Reasoning and Quantitative Aptitude for Bank, Railways and SSC Exams.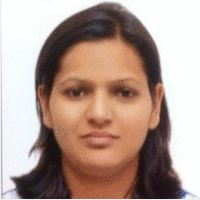 Prachi Agarwal
Ms. Prachi Agarwal has previously worked with CARE Ratings. She is an MBA in Finance, from BIMTECH, Noida and B.Com (Hons) from Hansraj College, Delhi University.