Course highlights
Personalized
Study Plan
Online Live
Classes
One-on-One Sessions
with Faculty
Interview
Guidance
Exclusive
Mock Tests
Regular
Mentorship
SEBI Grade A IT Exclusive Online Course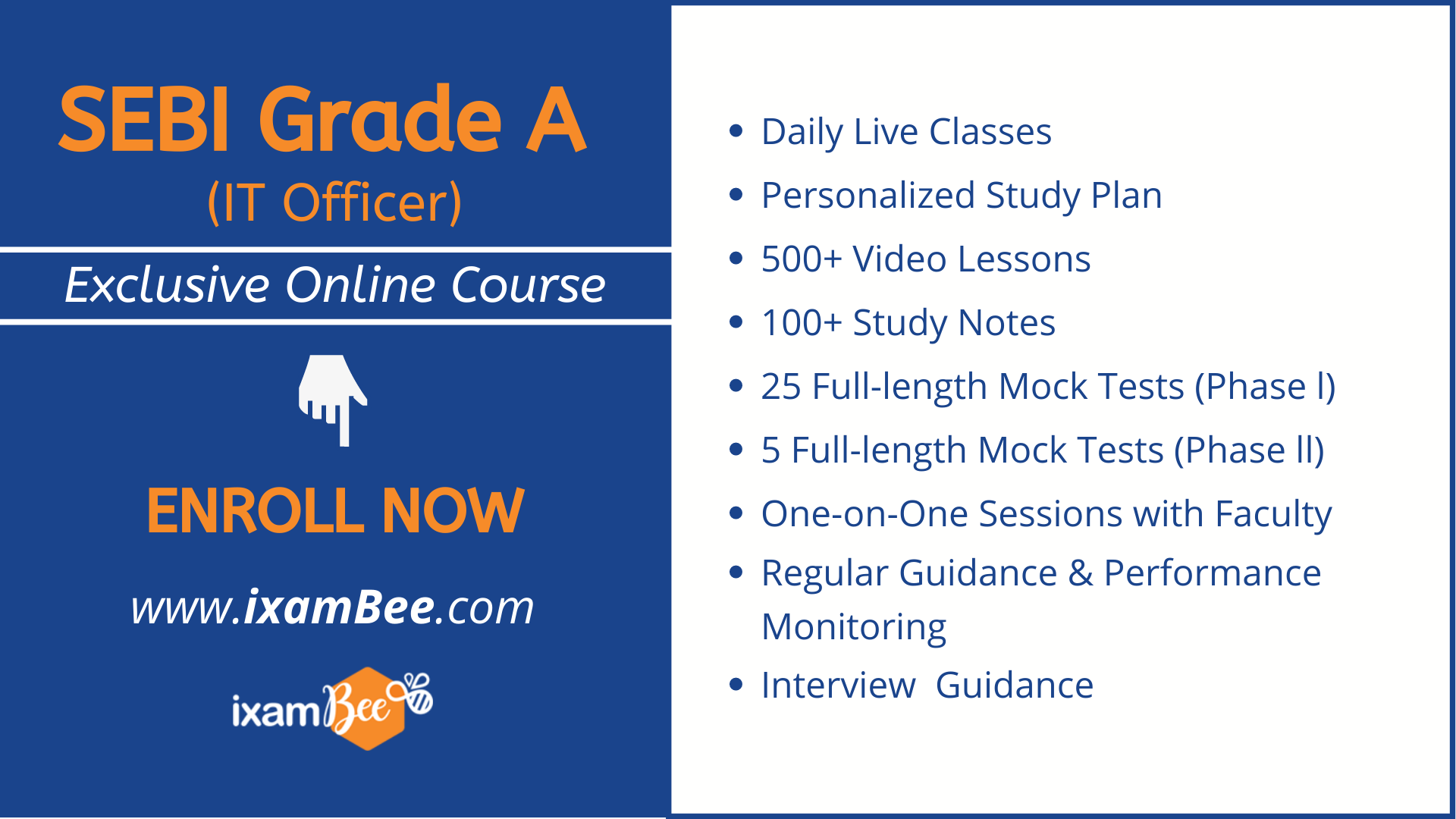 SEBI Grade A IT officer exam is considered a tough nut and therefore needs you to prepare in a smarter way to get the best results. ixamBee has launched SEBI Grade A IT Exclusive Online Course to make you achieve your goal of cracking SEBI Grade A IT exam. Our experts have curated SEBI Grade A IT Exclusive Course in a way that will help you reach your highest score faster.
SEBI Grade A IT Exclusive Online Course Consists of
Video Lessons:

500 + Video Lessons covering the entire syllabus of SEBI Grade A IT Exam. 125 videos out of 500 exclusively for Specialized Subject (IT) Information Technology

Study Notes:

100+ Study Notes in PDF format for easy learning and quick revision. Out of 100+ Study notes, 60 PDFs are exclusively for Specialized Subject (IT) Information Technology

Mock Tests:

25 full-length Mock Tests for SEBI Grade A Phase I (15 for Paper 1 and 10 for Paper 2, 5 Full-length practice tests for SEBI Grade A Phase 2- Paper 2 (Specialized Subject -Information Technology)

Descriptive English:

This can be a real game-changer. Get access to video lessons and study notes on writing skills, sample essays, suggested topics, and 5 Descriptive English Mock Tests for Phase 2 - Paper 1, with personalized performance feedback

Online Live Classes:

Daily Live classes with experts for better clarification of your queries

Study Plan:

Personalized study plan to guide you on how to go forward in your preparation

One-on-One Meetings with Faculty:

This is a unique program started by ixamBee where you get to speak to faculty of your choice one-on-one and get all your queries answered by them personally

Interview Guidance:

Our experts will provide interview guidance in the form of Mock Interviews and personal feedback on your performance
Why SEBI Grade A IT EXCLUSIVE Online Course?
Cracking SEBI Grade A IT exam needs one to have a smart study plan that includes personalized guidance as well. Once you choose our SEBI Grade A IT Exclusive Online Course, all you have to do is just follow what our experts say. Whether you are a student or a working professional, our experts have proven strategies that will help you crack the SEBI Grade A IT Exam. Our experts will provide you with all the required study material, personalized study plan to follow, Exclusive Mock Tests (curated to analyse your weak and storing areas), regular mentoring by experts. All you have to do is to study as per the instructions and guidance of experts.
If the above are not enough, here are more detailed reasons why you should not miss this exclusive opportunity:
Subject Matter Experts
SEBI Grade A IT exam will require experts to be well versed with the syllabus and who have a relevant background. faculties' vast and past experience speaks for itself.
One-on-One Interaction with Experts
You can connect one on one with ixamBee Experts and get guidance from them at each step of your SEBI Grade A IT Exam Preparation. One-on-one sessions will help you get personalized attention from faculty and get guided by them to reach your goal.
Exclusive Mock Tests
Exclusive Mock Tests for SEBI Grade A IT are curated by our experts to assess your current level of preparation so as to properly identify your weak and strong areas by a thorough analysis of your performance in the tests. These tests are exclusively designed by ixamBee experts to gauge the level of preparation so that further guidance can be provided in the most effective way.
Mock Test Analysis by ixamBee Experts
The purpose of proving Exclusive SEBI Grade A IT Mock tests is that our expert faculty can analyze your performance in detail. This will help you identify the areas which you need to focus on to give pace to your SEBI Grade A IT Exam Preparation. ixamBee mentor/faculty will analyze your performance and discuss with you in one on one meetings and prepare a personalized study plan based on your exclusive mock test performance and analysis.
Personalized Study Plan
Our experts have the exact customized solution for you in the form of a Personalized Study Plan. As part of the SEBI Grade A IT Exclusive Online Course, a day-wise personalized study plan is provided.
Descriptive Papers: Special classes & Evaluation
Learn the skill of answering Descriptive answers and also get your answers corrected and analysed by ixamBee Experts. This will prepare you to answer Descriptive questions from any subject or topic.
Interview Preparation guidance & classes
Interview preparation is not something that can be done in a few days. The knowledge and skills required for acing any interview need to be acquired regularly. Regular classes on interview preparation with experts will be conducted on how you can start preparing for interviews from the beginning by providing guidance & effective tips for interview preparation.
Regular Mentorship & Guidance
Mentor will keep a close eye on your performance by regularly monitoring progress, performance in Mock Tests, live class attendance and appropriate guidance for improvement at each stage will be provided.
Anytime Access to Mentor
Anytime during exam preparation, for any doubts you can get in touch with your mentor.
Expert Bee: Ask Your Doubt Directly!
Now ask your queries directly to our subject matter experts anytime. You can go to your dashboard and use this feature to clear your doubts without waiting for the live classes or interaction with the faculty.
Friends are always there to listen to you when you are in a difficult situation, this feature is your friend and it has answers to all your doubts.
Faculty and Course Coordinator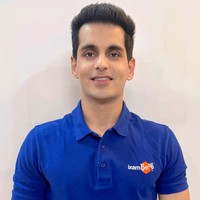 Anshul Malik Reasoning Expert
Anshul Malik has 5+ years experience in coaching for various government exams. He has done B.Tech (IT) from NIT. Has also cleared exams like SBI, IBPS, SSC. He is expert faculty for Reasoning.
---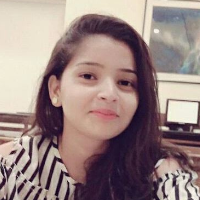 Jayanti Mishra Computers and IT Expert
Ms. Jayanthi is B.tech in Information Technology, Scholar & Topper of the field and a GATE Rank holder. She has work experience of more than 5 years in IT industry and teaching experience of more than 2 years. She has also cleared competitive exams like IBPS PO, ESIC PRE. She is an expert faculty for Computer Awareness
---

Mr.Karan is an expert for Quantitative Aptitude for Banking and SSC exams. He is a B.Tech. and has 13+ years of experience in teaching advanced Quants. He has taught thousands of govt job exam aspirants and helped them with fundamentals, short cuts tricks, and time-saving techniques.
---

Amit Parhi General Awareness Expert
Mr. Amit has 4 year plus experience in Banking, Media, Content and Journalism. He has earlier worked with DKODING Media, HDFC Bank and VAP Group. He is expert faculty for General Awareness and ESI.
---
Dr. Sanjeev Sharma Ex CGM RBI, English Expert
Dr. Sanjeev Sharma Ex CGM RBI, ​​Ex Ex. Dir.NHB (on deputation from RBI), ​Ex Resident Director Kisetsu Saison. He holds a PhD in English from IIT Kanpur. He has obtained a Master's degree in English from Hindu College, D​U, and B.A. (Hons) English
---

Arunima Sinha Ex-Grade B SIDBI and Bank PO
Ms. Arunima is an Ex- Grade B SIDBI Officer and an Ex- Bank PO. Since 2010, she has been teaching for competitive exams and has successfully coached more than thousands of students. She is a Bachelor in Arts (Hons.)- English. She is an expert faculty for English Language, English Writing, Reasoning and also preparation guidance.
---

Prachi Agarwal Finance & Management Coach
Ex-Manager Care Ratings, a management professional with over a decade of experience in risk analysis, credit management, investment banking, and equity research. She is an MBA (Finance) from BIMTECH, Noida, and B.Com (Hons) from Hansraj College, Delhi University.
---
Study Materials Information