Use coupon code: REPUBLIC60
Course highlights
Video Lessons
Study Notes
Full Length Practice Tests
Regular live sessions
Practice questions
Expert Faculty
LIC AAO Rajbhasha Online Course
LIC AAO Rajbhasha online course gives you extensive guidance on "how" and "what" to prepare for LIC AAO Rajbhasha exam. Our experts have curated this course, after a thorough research on the exam pattern and the LIC AAO Rajbhasha syllabus with exhaustive yet crisp study material
LIC AAO Rajbhasha Online Course Includes
Designed on the latest exam pattern

Includes Descriptive English and Descriptive Hindi

Guidance from subject experts

Interview Guidance under experts
एलआईसी एएओ राजभाषा ऑनलाइन कोर्स
एलआईसी एएओ राजभाषा ऑनलाइन पाठ्यक्रम आपको एलआईसी एएओ राजभाषा परीक्षा की तैयारी के लिए "कैसे" और "क्या" पर व्यापक मार्गदर्शन देता है। हमारे विशेषज्ञों ने परीक्षा पैटर्न और एलआईसी एएओ राजभाषा पाठ्यक्रम पर गहन शोध के बाद संपूर्ण अध्ययन सामग्री के साथ इस पाठ्यक्रम को तैयार किया है
एलआईसी एएओ राजभाषा ऑनलाइन पाठ्यक्रम में शामिल हैं:
नवीनतम परीक्षा पैटर्न पर डिज़ाइन किया गया

वर्णनात्मक अंग्रेजी और वर्णनात्मक हिंदी शामिल हैं

विषय विशेषज्ञों से मार्गदर्शन

विशेषज्ञों के तहत साक्षात्कार मार्गदर्शन
Important features of LIC AAO Rajbhasha Online Course are
LIC AAO Rajbhasha Online Course covers the complete syllabus through the following modes:
450+ Video lessons

are exclusively meant for Hindi/Rajbhasha

covering entire syllabus

150+ Study Notes

(

40 pdfs are exclusively meant for Rajbhasha syllabus

) that make learning and understanding easier

10000+ Practice questions

in the form of concept clearing questions after every video lesson, section test and mock test

25+ Full Length Practice Tests

based on the latest exam pattern and difficulty level (P

re

,

Mains

and

Descriptive English

)
एलआईसी एएओ राजभाषा ऑनलाइन पाठ्यक्रम की महत्वपूर्ण विशेषताएं हैं
एलआईसी एएओ राजभाषा ऑनलाइन पाठ्यक्रम में पूरा पाठ्यक्रम निम्नलिखित मोड के माध्यम से शामिल है:
वीडियो पाठ

(इसमें से

50 वीडियो विशेष रूप से हिंदी / राजभाषा के लिए हैं

) पूरे पाठ्यक्रम को कवर करते हैं

अध्ययन नोट्स

(इसमें से

40 पीडीएफ विशेष रूप से राजभाषा पाठ्यक्रम के लिए हैं

) जो सीखने और समझने को आसान बनाते हैं
प्रत्येक वीडियो पाठ, अनुभाग परीक्षण और मॉक टेस्ट के बाद अवधारणा समाशोधन प्रश्नों के रूप में

अभ्यास प्रश्न

नवीनतम परीक्षा पैटर्न और कठिनाई स्तर (

प्रीलिम्स

,

मेन्स

और

वर्णनात्मक अंग्रेजी

) के आधार पर

फुल लेंथ प्रैक्टिस टेस्ट्स
Why choose LIC AAO Rajbhasha Online Course?
This course provides a comprehensive preparation for LIC AAO Official Language Exam which helps the students to excel as well as crack the exam
Self-explanatory video lessons benefit the aspirant to learn the concepts thoroughly and the lessons are easily available as per the availability of the aspirant
After the video lessons and section tests, the concept checking questions help in regular practice which is essential for continuous revision of topics for detailed preparation of the upcoming exam
Only we provide mock tests for Descriptive English and Descriptive Hindi. No other online learning platform provides these
Regular live sessions help in clearing doubts. These sessions provide an opportunity to ask questions directly to the experts
LIC AAO Rajbhasha Online Course allows candidates to learn and study at their own pace and on time
एलआईसी एएओ राजभाषा ऑनलाइन कोर्स क्यों चुनें?
यह पाठ्यक्रम एलआईसी एएओ राजभाषा परीक्षा के लिए एक व्यापक तैयारी प्रदान करता है जो छात्रों को परीक्षा में सफलता के परीक्षा को साथ-साथ उत्तीर्ण करने में मदद करता है
स्व-व्याख्यात्मक वीडियो पाठों से आकांक्षी को अवधारणाओं को अच्छी तरह से सीखने में लाभ होता है और पाठ आकांक्षी की उपलब्धता के अनुसार आसानी से उपलब्ध होते हैं
वीडियो पाठ और अनुभाग परीक्षणों के बाद, अवधारणा जाँच प्रश्न नियमित अभ्यास में मदद करते हैं जो आगामी परीक्षा की विस्तृत तैयारी के लिए विषयों के निरंतर संशोधन के लिए आवश्यक है
केवल हम वर्णनात्मक अंग्रेजी और वर्णनात्मक हिंदी के लिए मॉक टेस्ट प्रदान करते हैं। कोई अन्य ऑनलाइन शिक्षण मंच इन्हें प्रदान नहीं करता है
नियमित लाइव सत्र संदेह को दूर करने में मदद करते हैं। ये सत्र विशेषज्ञों से सीधे प्रश्न पूछने का अवसर प्रदान करते हैं
एलआईसी एएओ राजभाषा ऑनलाइन पाठ्यक्रम उम्मीदवारों को अपनी गति और समय पर सीखने और अध्ययन करने की अनुमति देता है
How Do I Enroll for the LIC AAO Rajbhasha Online Course on ixamBee?
Visit our website @ https://www.ixambee.com/.
From the menu bar, find the "Online Course" tab.
Click on it for the drop-down menu to appear.
From the left-hand column, go to the "Insurance" tab.
Now, select LIC AAO Rajbhasha from the options available.
The LIC AAO Rajbhasha Online Course page will appear.
On the right-hand side, there will be an option to "Buy Now". You can also take a demo course before you buy.
When you click on "Buy Now" you will be redirected to a log-in/sign-in page.
Once you have registered and logged in, you will be shown various buying options.
Select the package you want to purchase and then continue to "Proceed to Payment".
You can then finally make your online payment and purchase the LIC AAO Rajbhasha Online Course.
Faculty and Course Coordinator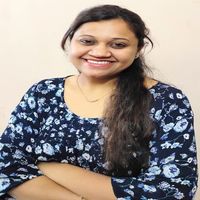 Satakshi Naithani English Language Expert
An engineer by qualification, Satakshi is an expert in the English language. She qualified IBPS PO in 2016 and awarded for being meritorious in Rajbhasha (Hindi). Satakshi has been a mentor for 5 years.
---

Arunima Sinha Ex-Grade B SIDBI and Bank PO
Ms. Arunima is an Ex- Grade B SIDBI Officer and an Ex- Bank PO. Since 2010, she has been teaching for competitive exams and has successfully coached more than thousands of students. She is a Bachelor in Arts (Hons.)- English. She is an expert faculty for English Language, English Writing, Reasoning and also preparation guidance.
---

Prachi Agarwal Finance & Management Coach
Ex-Manager Care Ratings, a management professional with over a decade of experience in risk analysis, credit management, investment banking, and equity research. She is an MBA (Finance) from BIMTECH, Noida, and B.Com (Hons) from Hansraj College, Delhi University.
---

Amit Parhi General Awareness Expert
Mr. Amit has 4 year plus experience in Banking, Media, Content and Journalism. He has earlier worked with DKODING Media, HDFC Bank and VAP Group. He is expert faculty for General Awareness and ESI.
---

Chandra Prakash Joshi Ex AGM RBI, ​​Ex SVP Yes Bank
​Ex AGM RBI, ​​Ex SVP Yes Bank, with 13 years of senior-level experience in the banking​ &​ finance sector. He joined ​as RBI Grade B Officer in 2004 (​AIR 5), in 2008 ​got promoted to ​AGM (Grade C), one of the first three in his batch ​to get promoted. He ​holds a Ph.D.​(Development Communication​)​ and ​is an ​MBA ​(​ISB Hyderabad​​.​
---

Susheel Ragade ​Ex. Manager​ ​RBI, is an Engineer​ ​-​ MBA turned Banker​
​Ex. Manager​ ​RBI, is an Engineer​ ​-​ MBA turned Banker​ ​-​ ​​ Central Banker turned Edupreneur working in ​the ​Digital Education Domain since 2010. ​He has cleared exams like CAT, IBPS, SBI, RBI, SSC, NET-JRF. ​Is an expert in various subjects like Mathematics, Economics, Finance, Educational Psychology, EdTech, Career Counseling, etc.
---
Dr. Sanjeev Sharma Ex CGM RBI, English Expert
Dr. Sanjeev Sharma Ex CGM RBI, ​​Ex Ex. Dir.NHB (on deputation from RBI), ​Ex Resident Director Kisetsu Saison. He holds a PhD in English from IIT Kanpur. He has obtained a Master's degree in English from Hindu College, D​U, and B.A. (Hons) English
---
Study Materials Information
Recommended Courses for you