SEBI Grade A Online Course
Father's Day Special !!
Prepare with ixamBee to get a Govt Job.
Get 30% off on all Online Courses, Use coupon code: FORDAD30

600 +
Video Lessons

300 +
Study Notes

14000 +
Practice Questions

30 Full Length
Practice Tests

5 Descriptive
Mock Tests

Daily
Online Classes
SEBI OFFICER GRADE A ONLINE COURSE
The famous saying "It's better to be prepared for an opportunity and not have one, than to have an opportunity and not be prepared", goes very well with those who have been waiting for SEBI Grade A notification. The wait is finally over, as SEBI has released SEBI Grade A notification for General Stream, Legal Stream, Information Technology Stream and Engineering Streams. Being a serious SEBI aspirant, it is very crucial to make good use of your precious preparation time to keep up the pace with the speeding competition.

To keep you poised and fly high in SEBI Grade A exam, ixamBee is offering an Online Course for SEBI Officer Grade A Exam. There are major changes in SEBI Grade A exam pattern this time and our experts have taken utmost care and have done thorough research to include all the new subjects/topics in the SEBI Grade A Online Course. Therefore, you need not worry about going through different sources for the new subjects/topics, as ixamBee SEBI Grade A Online Course has it all in one place.
SEBI Grade A Online Course consists of:
600 + video Lessons covering the entire Syllabus for all Papers of SEBI Grade A Phase I and SEBI Grade A Phase II.
300+ Study Notes designed by expert faculty covering SEBI Grade A syllabus for all Papers of Phase I and SEBI Grade A Phase II
25 full-length Mock Tests for SEBI Grade A Phase I (15 for Paper 1 and 10 for Paper 2) and 5 Full-Length Mock Tests for SEBI Grade A Phase II Paper 2, adhering to SEBI Grade A new exam pattern
5 Descriptive English Mock Tests (Phase 2-Paper 1) with individual performance feedback
14,000+ Practice questions covering all the new subjects/topics introduced in SEBI Grade A Exam
Daily Live Online Classes for doubt clarification with the subject experts
All video lessons are self-explanatory and available for the students to access and prepare during the time most feasible for them.
The various tests in the form of concept questions, chapter tests, section tests and mock tests provide a wide and targeted coverage of the syllabus.
Our experts will provide Guidance, Tips and Preparation Strategy at each stage of preparation
SEBI Grade A Online Course includes guidance for Interview Round as well.
Live classes by the expert faculty helps in doubt clarification and up-to-date and exam-relevant topic discussions. Our Faculty is highly experienced and specialized for each subject. You can have a look at their individual profiles below.
SEBI GRADE A COMPREHENSIVE ONLINE COURSE IS A ONE-POINT SOURCE FOR PREPARATION OF SEBI GRADE A EXAM
When subscribed to SEBI Grade A Comprehensive Online Course, you need not access various other websites and publications as this course provides crisp and exam relevant summaries of all relevant reports, circulars and important current affairs as follows:
New Syllabus - Full Coverage of new syllabus: Costing, Commerce & Accountancy, Companies Act, Economics (Mirco and Macro)
Government Schemes - Crisp and comprehensive coverage of all important present and past schemes, at both central and state level
Important committees formed by RBI, SEBI, Govt.- Summaries of various committees formed over the years
Budget & Economic Survey - Summary notes and important MCQs in both video and PDF format
Summary of important SEBI publications - SEBI's Annual report, Financial Stability Report, important FAQ are covered in easy to remember formats
Memory Based papers: Phase 1 and Phase 2 memory-based papers for practice and to get an idea about the exam pattern
Current Issues Covered: Current and relevant issues are explained in notes and Live sessions
Important questions: Important questions from exam point of view will be provided before the examination for quick revision.
PROFILE OF THE FACULTY AND COURSE COORDINATORS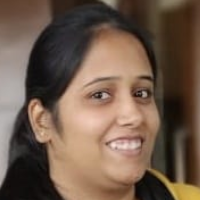 Neha Arora
Ms.Neha is an MBA in Financial Management from Univ. of Delhi. She is a B.Com(Hons) graduate of SRCC. She has also worked with ICRA Limited as a Research Associate. She is a NET qualified (Commerce) academician. She is expert faculty for Accounting and Finance.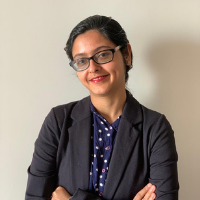 Manali Mukherjee
Ms. Manali has 7+ years of teaching experience. She has done B.Ed. from Loreto College, Calcutta, and Masters (English Literature) from Calcutta University. She has also completed MS.ED in Special Education, Univ. of Miami. She is an expert faculty for English Language and English writing (descriptive).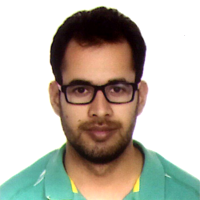 Karan Sardana
Mr.Karan is an expert for Quantitative Aptitude for Banking and SSC exams. He is a B.Tech. and has 13+ years experience in teaching advanced Quants. He has taught thousands of govt job exam aspirants and helped them with fundamentals, short cuts tricks, and time-saving techniques.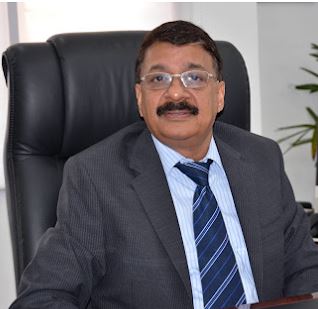 Dr. Sanjeev Sharma
Dr Sharma holds a PhD in English from IIT Kanpur. He has obtained a Master's degree in English from Hindu College, Delhi University and B.A. (Hons) English from BHU. He is a Former Chief General Manager RBI, Ex Executive Director NHB (on deputation from RBI). He is Ex Resident Director Kisetsu Saison and also a Visiting Faculty at IIM Ahmedabad. He is an expert for English writing and for interview and career guidance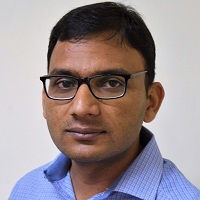 Chandra Prakash Joshi
Mr.CP Joshi has 13 years of senior-level experience in the banking and finance sector. He is an Ex AGM (RBI ) & former SVP with YES Bank. He joined RBI as Grade B Officer in 2004 (All India 5th rank) and in 2008 he was promoted to Assistant General Manager (Grade C), one of the first three in his batch who got promoted in 2008. He has done Ph.D in Development Communication and MBA from ISB Hyderabad. He is expert faculty for General Awareness, ESI, FM and also provides interview and career guidance

Amit Prahi
Mr. Amit has 4 year plus experience in Banking, Media, Content and Journalism. He has earlier worked with DKODING Media, HDFC Bank and VAP Group. He is expert faculty for General Awareness and ESI.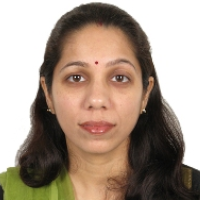 Arunima Sinha
Ms. Arunima is an Ex- Grade B SIDBI Officer and an Ex- Bank PO. Since 2010, she has been teaching for competitive exams and has successfully coached more than thousands of students. She is a Bachelor in Arts (Hons.)- English. She is an expert faculty for English Language, English Writing, Reasoning and also preparation guidance.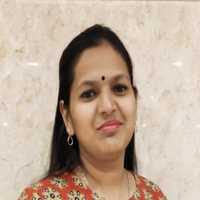 Prachi Agarwal
Ms.Prachi Agarwal is a management professional with over a decade experience in risk analysis, credit management, investment banking and equity research. She has also worked with CARE Ratings. She is an MBA (Finance) from BIMTECH, Noida and B.Com (Hons) from Hansraj College, Delhi University. She is expert for Finance, Management and ESI/Economics.
Frequently Asked Questions
Q 1:How can I enrol for ixamBee online course for SEBI Grade A?
Visit ixamBee official website and under the online course section head, click for the SEBI Grade A online course. Register your self and pay the amount. In case of any assistance reach us at 9205524028 or send an email to hello@ixamBee.com
Q 2:What's the benefit of joining ixamBee SEBI Grade A online course?
ixamBee never compromise on the quality of content that it offers to its students. The online course of SEBI Grade A has been designed by experts who have vast experience in the banking/insurance and financial field. The most important point is that SEBI Grade A course includes all the latest updates of the syllabus in a lucid way.
Q 3:Does the SEBI Grade A Online course package include Interview Guidance or Preparation?
Yes, the online course package includes Interview Guidance along with all study material. The interview course will definitely help you to clear the barrier with flying colours by making you aware of the tits and bits of the Interview round.
Q 4:Can I purchase an additional online course if I have already purchased SEBI Grade A online course?
Yes, of course, you can buy an additional course even if you have already purchased one. Also, ixamBee has a combo courses facility where you get two or more than two courses combined. The profit is that if you take combo courses you will have the benefit of saving your money and also time.