Course highlights
Video lessons
Chapter Tests
Practice questions
Full Length Practice Tests
Interview Preparation and Guidance
Live Interaction with Expert Faculty
IBPS SO Rajbhasha Officer Mains Online Course
IBPS SO Rajbhasha Officer Mains Online Course helps you approach the exam in the most strategic way. The course will give you access to the detailed study plan, video lessons, crisp study notes, chapter tests, live classes with faculty and 24*7 mentoring.
आईबीपीएस एसओ राजभाषा मुख्य परीक्षा ऑनलाइन पाठ्यक्रम आपको सबसे रणनीतिक तरीके से परीक्षा देने में मदद करता है। पाठ्यक्रम आपको विस्तृत अध्ययन योजना, वीडियो पाठ, स्पष्ट अध्ययन नोट्स, अध्याय परीक्षण, संकाय के साथ लाइव कक्षाएं और 24*7 सलाह तक पहुंच प्रदान करेगा।
To guide you through your IBPS SO Rajbhasha Mains exam preparation, the online course is designed keeping the latest exam pattern in mind.
आपकी आईबीपीएस एसओ राजभाषा मुख्य परीक्षा की तैयारी में आपका मार्गदर्शन करने के लिए, ऑनलाइन पाठ्यक्रम को नवीनतम परीक्षा पैटर्न को ध्यान में रखते हुए बनाया गया है।
Apart from providing previous year papers of major banking/regulatory bodies/government exams, ixamBee also offers the previous year papers of various State Government exams. So, if you want to maximize your chance of getting a banking/government job, you can take the help of this free resource.
प्रमुख बैंकिंग/नियामक निकायों/सरकारी परीक्षाओं के पिछले वर्ष के प्रश्नपत्र प्रदान करने के अलावा, ixamBee विभिन्न राज्य सरकार परीक्षाओं के पिछले वर्ष के प्रश्नपत्र भी प्रदान करता है। इसलिए, यदि आप बैंकिंग/सरकारी नौकरी पाने के अपने अवसर को अधिकतम करना चाहते हैं, तो आप इस मुफ्त संसाधन की मदद ले सकते हैं।
IBPS SO Rajbhasha Officer Mains Online Course Includes:
300+ Video Lessons

: Short & crisp videos for concepts, covering all important topics for all the subjects of Pre and Mains. There are 300 + Video Lessons covering the entire syllabus of IBPS SO Rajbhasha Officer Exam.

9000+ Practice Questions

: Unlock the question bank comprising 9,000 + practice questions with solutions and proper explanations to reinforce learning at various stages.

Concept Checking Questions:

To check your learning after each concept in videos.

Chapter Tests:

To check your understanding of a chapter. 150+ Chapter Tests (out of which 20+ are for IBPS SO Rajbhasha Mains exam) for easy understanding of concepts.

Sections Tests:

To check your level of preparedness.

Mock Tests:

To help you practice full-length practice tests just like the real exam.

Mock Tests:

27 full-length practice tests (10 Mock tests for Prelims and 10 online tests for Mains, 7 Model Descriptive Tests with answers) for IBPS SO Rajbhasha Officer exam

Online Live Classes

: Live Classes for doubt clarification with the subject experts.

Interview Guidance

: The course includes Guidance for Interview Rounds as well.

Study plan:

To guide you on how to go forward in your preparation.

One-on-One Meetings with Faculty:

This is a unique program started by ixamBee where you get to speak to faculty of your choice one-on-one and get all your queries answered by them personally.
आईबीपीएस एसओ राजभाषा ऑफिसर मुख्य परीक्षा ऑनलाइन कोर्स
आईबीपीएस एसओ राजभाषा अधिकारी परीक्षा के पूरे पाठ्यक्रम को कवर करने वाले

300+ वीडियो पाठ

आईबीपीएस एसओ राजभाषा अधिकारी परीक्षा के लिए

27 पूर्ण-लंबाई अभ्यास टेस्ट

(प्रारंभिक के लिए 10 मॉक टेस्ट और मुख्य के लिए 10 ऑनलाइन टेस्ट, उत्तर के साथ 7 मॉडल वर्णनात्मक टेस्ट)

9000+ आईबीपीएस एसओ राजभाषा अधिकारी परीक्षा के संपूर्ण पाठ्यक्रम

को कवर करने वाले नवीनतम पैटर्न पर आधारित प्रश्नों का अभ्यास करें
अवधारणाओं की आसान समझ के लिए

150+ चैप्टर टेस्ट

(जिनमें से 20+ आईबीपीएस एसओ राजभाषा मेन्स परीक्षा के लिए हैं)

विषय विशेषज्ञों के साथ संदेह स्पष्टीकरण

के लिए लाइव ऑनलाइन कक्षाएं
सभी वीडियो पाठ स्व-व्याख्यात्मक हैं और छात्रों के लिए उनके लिए सबसे संभव समय के दौरान पहुंच और तैयारी के लिए उपलब्ध हैं

अवधारणा प्रश्न, अध्याय परीक्षण, अनुभाग परीक्षण और मॉक टेस्ट

के रूप में विभिन्न परीक्षण पाठ्यक्रम का विस्तृत और लक्षित कवरेज प्रदान करते हैं
हमारे विशेषज्ञ तैयारी के प्रत्येक चरण में

मेंटरशिप, गाइडेंस, टिप्स और तैयारी की रणनीतियां प्रदान

करेंगे
आईबीपीएस एसओ राजभाषा ऑनलाइन पाठ्यक्रम में

साक्षात्कार दौर के लिए मार्गदर्शन

भी शामिल है
Why Choose IBPS SO Rajbhasha Officer Mains Online Course?
This course provides comprehensive preparation for IBPS SO Official Language Mains Exam which helps the students to excel as well as crack the exam.
Self-explanatory video lessons benefit the aspirant to learn the concepts thoroughly and the lessons are easily available as per the availability of the aspirant.
After the video lessons and section tests, the concept checking questions help in regular practice which is essential for continuous revision of topics for detailed preparation of the upcoming exam.
PDF sections are provided for the tests which help in the quick revision of concepts before the exam.
Only we provide mock tests for Descriptive English and Descriptive Rajbhasha. No other online learning platform provides these.
Regular live sessions help in clearing doubts. These sessions provide an opportunity to ask questions directly to the experts.
IBPS SO Rajbhasha Mains Online Course allows candidates to learn and study at their own pace and on time.
Evaluation of IBPS SO Rajbhasha Descriptive Papers by Experts
आईबीपीएस एसओ राजभाषा ऑफिसर मुख्य परीक्षा ऑनलाइन कोर्स क्यों चुनें?
ये कोर्स आईबीपीएस एसओ राजभाषा मुख्य परीक्षा के लिए एक व्यापक तैयारी प्रदान करता है जो छात्रों को परीक्षा में उत्तीर्ण होने के साथ-साथ उत्कृष्टता प्राप्त करने में मदद करता है।
स्व-व्याख्यात्मक वीडियो पाठों से अभ्यर्थी को अवधारणाओं को अच्छी तरह से सीखने में लाभ होता है और अभ्यर्थी की उपलब्धता के अनुसार लेसन आसानी से उपलब्ध होते हैं।
वीडियो पाठों और सेक्शन टेस्ट के बाद, कॉन्सेप्ट चेकिंग प्रश्न नियमित अभ्यास में मदद करते हैं जो आगामी परीक्षा की विस्तृत तैयारी के लिए विषयों के निरंतर संशोधन के लिए आवश्यक है।
पीडीएफ अनुभाग परीक्षणों के लिए प्रदान किए जाते हैं जो परीक्षा से पहले अवधारणाओं के त्वरित संशोधन में मदद करते हैं।
केवल हम डिस्क्रिप्टिव अंग्रेजी और डिस्क्रिप्टिव राजभाषा के लिए मॉक टेस्ट प्रदान करते हैं। कोई अन्य ऑनलाइन शिक्षण मंच इन्हें प्रदान नहीं करता है।
नियमित लाइव सेशन संदेह निवारण में मदद करते हैं। ये सत्र विशेषज्ञों से सीधे प्रश्न पूछने का अवसर प्रदान करते हैं।
आईबीपीएस एसओ राजभाषा मुख्य परीक्षा ऑनलाइन कोर्स अभ्यर्थियों को अपनी गति और समय पर सीखने और अध्ययन करने की अनुमति देता है।
विशेषज्ञों द्वारा आईबीपीएस एसओ वर्णनात्मक पेपर का मूल्यांकन
Faculty and Course Coordinator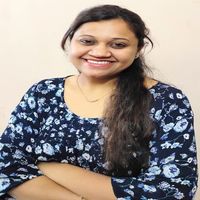 Satakshi Naithani English Language Expert
An engineer by qualification, Satakshi is an expert in the English language. She qualified IBPS PO in 2016 and awarded for being meritorious in Rajbhasha (Hindi). Satakshi has been a mentor for 5 years.
---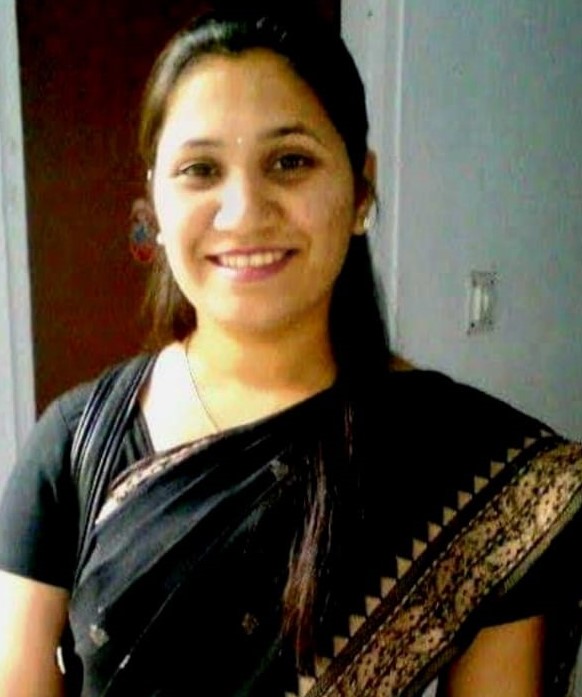 Dr. Ritu Ph.D.(Hindi Literature and Sanskrit Literature)
Ph.D. ( Hindi Literature and Sanskrit Literature) from Banasthali University, is the recipient of the prestigious Bhamashah State Award and is a gold medalist (four times) for scoring the highest marks in academics from Banasthali Vidyapeeth. She also cleared the UKPSC Prelims exam.
---

Pratima Singh MA Sociology and English, UGC NET qualified, B.Ed
MA Sociology and English, UGC NET qualified, B.Ed., CTET both papers qualified 2 times, UPTET both papers qualified two times, 10 years of experience in teaching and a book published for Hindi entrance exam in 2019.
---

Chandra Prakash Joshi Ex AGM RBI, ​​Ex SVP Yes Bank
​Ex AGM RBI, ​​Ex SVP Yes Bank, with 13 years of senior-level experience in the banking​ &​ finance sector. He joined ​as RBI Grade B Officer in 2004 (​AIR 5), in 2008 ​got promoted to ​AGM (Grade C), one of the first three in his batch ​to get promoted. He ​holds a Ph.D.​(Development Communication​)​ and ​is an ​MBA ​(​ISB Hyderabad​​.​
---

Susheel Ragade ​Ex. Manager​ ​RBI, is an Engineer​ ​-​ MBA turned Banker​
​Ex. Manager​ ​RBI, is an Engineer​ ​-​ MBA turned Banker​ ​-​ ​​ Central Banker turned Edupreneur working in ​the ​Digital Education Domain since 2010. ​He has cleared exams like CAT, IBPS, SBI, RBI, SSC, NET-JRF. ​Is an expert in various subjects like Mathematics, Economics, Finance, Educational Psychology, EdTech, Career Counseling, etc.
---

Prachi Agarwal Finance & Management Coach
Ex-Manager Care Ratings, a management professional with over a decade of experience in risk analysis, credit management, investment banking, and equity research. She is an MBA (Finance) from BIMTECH, Noida, and B.Com (Hons) from Hansraj College, Delhi University.
---
Dr. Sanjeev Sharma Ex CGM RBI, English Expert
Ex CGM RBI, ​​Ex Ex. Dir.NHB (on deputation from RBI), ​Ex Resident Director Kisetsu Saison. He holds a PhD in English from IIT Kanpur. He has obtained a Master's degree in English from Hindu College, D​U, and B.A. (Hons) English from BHU.​ ​He is also a Visiting Faculty at IIM Ahmedabad. He is an expert for English writing and for interview and career guidance
---

Arunima Sinha Ex-Grade B SIDBI and Bank PO
Ms. Arunima is an Ex- Grade B SIDBI Officer and an Ex- Bank PO. Since 2010, she has been teaching for competitive exams and has successfully coached more than thousands of students. She is a Bachelor in Arts (Hons.)- English. She is an expert faculty for English Language, English Writing, Reasoning and also preparation guidance.
---
Mam teaches very well and explains everything very clearly all the notes and pdf are very helpful mocks are also very good thank u so much ixambee team
Study Materials Information
Recommended Courses for you
FAQs
The Online Video Lessons of IBPS SO Rajbhasha are available on the dashboard once you enroll for the course. Login to www.ixamBee.com> Dashboard> Online Class Material > IBPS SO Rajbhasha Online Course>Select the Video Lesson you want to watch from the list.
ixamBee always believes in providing quality content to students. The online course of IBPS SO Rajbhasha Online Course is curated by faculties who have been a part of the banking sector. With their rich experience and sound knowledge, they have designed the online course of IBPS SO Rajbhasha Online Course in such a way so that all the syllabus is covered with all the latest updates.
Yes. You can click on the 'START FREE TRIAL' to access the free demo course video.