Salary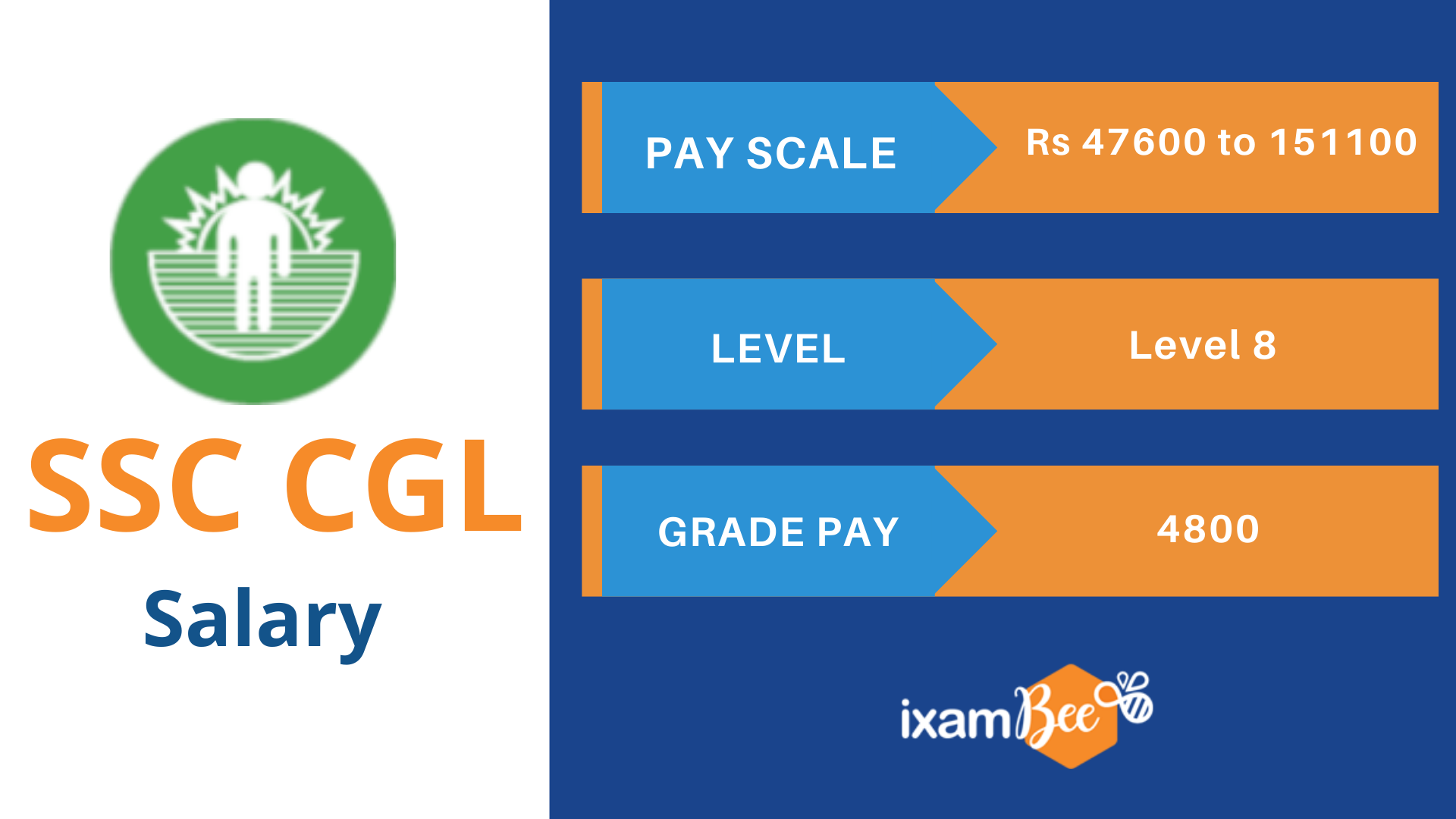 Salary in any job is one of the important prospects that any candidate is attracted to. Once you get selected as an Officer in any department, you will not only receive a handsome salary but the allowances, benefits, and perks that you receive will not be any lesser than any other job. The SSC CGL in-hand salary for all posts will range from Pay Level 4 to Pay Level 7. The postings under SSC are done in various ministries and government departments which pay their employees based on various pay scales as depicted in the following table:
Post
Ministry/ Department/ Office/ Cadre
Classification of Posts
Salary
Assistant Audit Officer
Indian Audit & Accounts Department under C&AG
Group "B" Gazetted (Non Ministerial)
Pay Level-8 (Rs 47600 to 151100)
Assistant Accounts Officer
Assistant Section officer
Central Secretariat Service
Group "B"
Pay Level-7 (Rs 44900 to 142400)
Assistant Section officer
Intelligence Bureau
Assistant Section officer
Ministry of Railway
Assistant Section officer
Ministry of External Affairs
Assistant Section Officer
AFHQ
Assistant
Other Ministries/ Departments/ Organizations
Assistant
Assistant Section Officer
Inspector of Income Tax
CBDT
Group "C"
Inspector, (Central Excise)
CBIC
Group "B"
Inspector (Preventive Officer)
Inspector (Examiner)
Assistant Enforcement Officer
Directorate of Enforcement, Department of Revenue
Sub Inspector
Central Bureau of Investigation
Inspector Posts
Department of Post
Inspector
Central Bureau of Narcotics
Assistant
Other Ministries/ Departments/ Organizations
Group "B"
Pay Level-6 (Rs 35400 to 112400)
Assistant/ Superintendent
Divisional Accountant
Offices under C&AG
Sub Inspector
National Investigation Agency (NIA)
Junior Statistical Officer
M/o statistics & Prog. Implementation
Auditor
Offices under C&AG
Group "C"
Pay Level-5 (Rs 29200 to 92300)
Auditor
Officer Under C&AG
Auditor
Other Ministries/Dept.
Accountant
Officer under C&AG
Accountant / Junior Accountant
Other Ministry/ Dept.
Senior Secretariat Assistant / Upper Division clerks
Central Govt. offices Ministries other than CSCS cadres
Pay Level-4 (Rs 25500 to 81100)
Tax Assistant
CBDT
Tax Assistant
CBIC
Sub-Inspector
Central Bureau of Narcotics
Job Profile
Since SSC recruits candidates for different posts so the job profile varies from one category to another. SSC CGL 2022 has various posts under its exam such as Assistant Audit Officer, Assistant Account Officer, Sub Inspector, Assistant, and more. There are basically two types of posts Grade B and Grade C under which various designations from various ministries fall. One such post is the post of Assistant Audit Officer which is a Grade B Gazetted post, it comes under the Indian Audit account and the department under C & AG.