Free Online Mock Test Series For Bank, SSC And Other Competitive Exams In 2021
ixamBee wants to ensure that each and every student gets the best possible platform to study and prepare irrespective of their economic status in life. Students desirous of a great career in the banking industry and government job want to make a mark in their preparation as the competition is at an all-time high, these days. Our free practice tests will give each aspirant a chance to a great career and can elevate their future to the next level.
Educational experts have designed the free mock tests using the latest technological techniques so that the concepts are tested in the real-time environment. Banking specialists have also made the free test series for banking exams and the online test series for SSC exams with the basic premise of crystal clear fundamentals and elaborate video classes, which help to reinforce the learnings in the most definite way. Through free online mock tests, ixamBee aims to make a better India with learned and responsible citizens.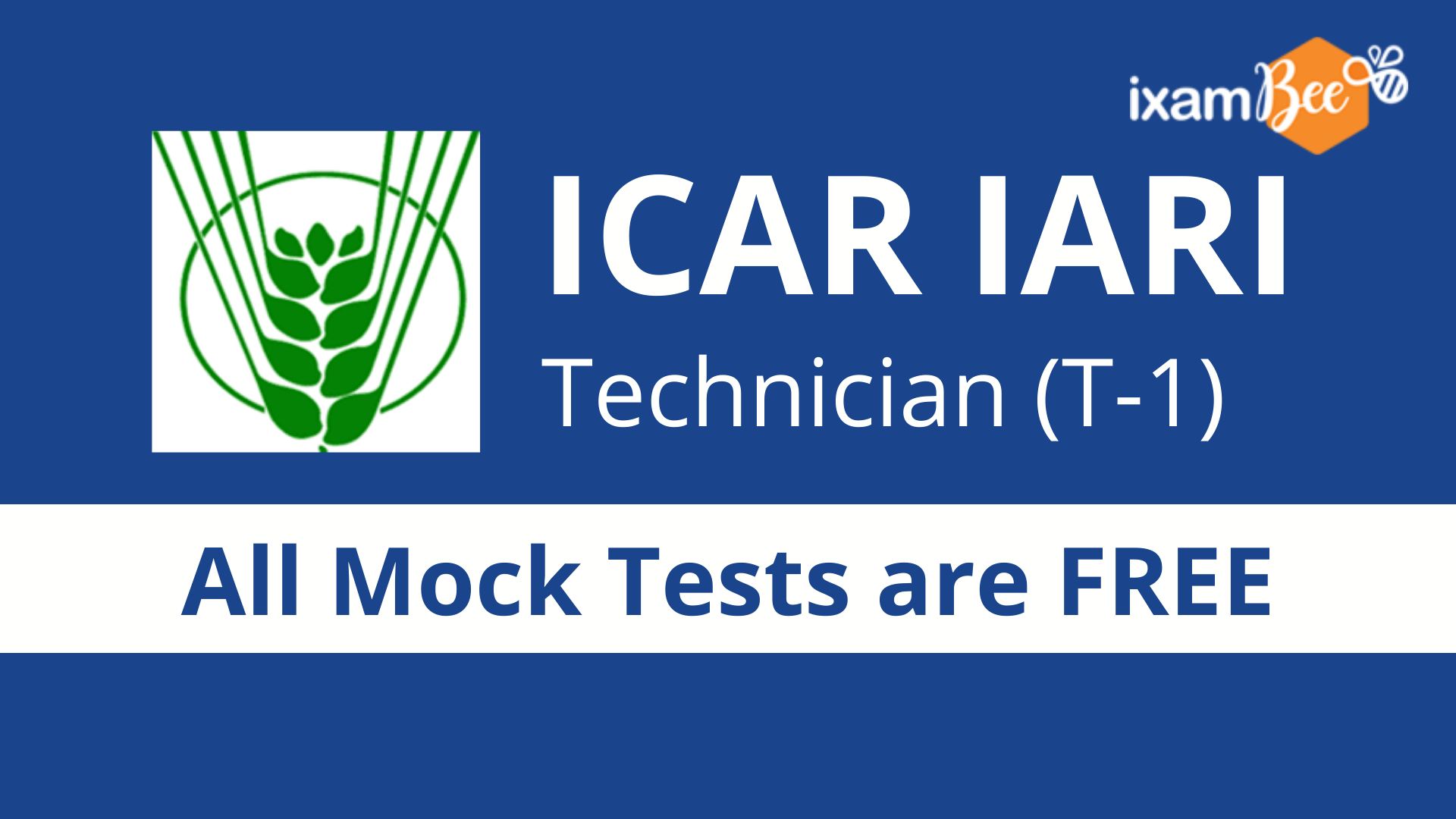 ICAR IARI Technician
Salary : 21700 - 25700
641 Vacancy Available

SEBI Grade A Officer
Exam Date : February-2022
Salary : 44500 - 89150
120 Vacancy Available

SSC CGL Tier I
Salary : 47600 - 151100
300 Vacancy Available
Free Mock Test

Frequently Asked Questions
Q.How many FREE mock tests does ixamBee provide?
A:ixamBee provides 1200+ free test series for over 100 exams which you can practice at your ease.
Q.Are ixamBee's free practice tests according to latest exam pattern?
A: Yes, all online test series provided by ixamBee are according to latest exam pattern.
Q:Are all Free Online Mock Tests available in English and Hindi Language?
A: Not all, however most of the Online Mock Tests are available in English and Hindi Language.
Q. Will I get my performance analysis after attempting online mock test series at ixamBee?
A: Yes, you will get performance analysis for every online mock test series you attempt at ixambee.
Q. Will I get detailed explanations for every question I attempt?
A: Yes, Detailed explanations along with all relevant information are provided wherever required.
Q. How will ixamBee's free mock tests be useful in exam preparation?
A: ixamBee's free mock tests are the best way to prepare for any competitive Exam. ixamBee's free mock tests are based on the expected exam pattern, including the new pattern questions. Each question is followed by detailed answer explanation to provide complete information on attempting similar questions. The performance analysis at the end of the test provides an idea of your progress.
Q. Will attempting free mock at ixamBee be sufficient?
A: We wouldn't say it will be sufficient; however they will surely help you in exam preparation. Regularly attempting practice papers, analyzing performance and working on your weak topics will surely help in improving your score in the exam.