How should I start my RBI Grade B preparation for 2022? Check here RBI Grade B 2022 Best Preparation Tips for Phase 1 and Phase 2.
RBI Grade B Notification 2022
The RBI Grade B 2022 notification is expected to release in February 2022. Therefore, we can expect the notification to be out very soon. While we wait for the RBI Grade B Recruitment Notification 2022, in this article, we will understand how to prepare for RBI Grade B 2022 in advance and how to crack RBI Grade B 2022. First, let us make a brief overview of the exam.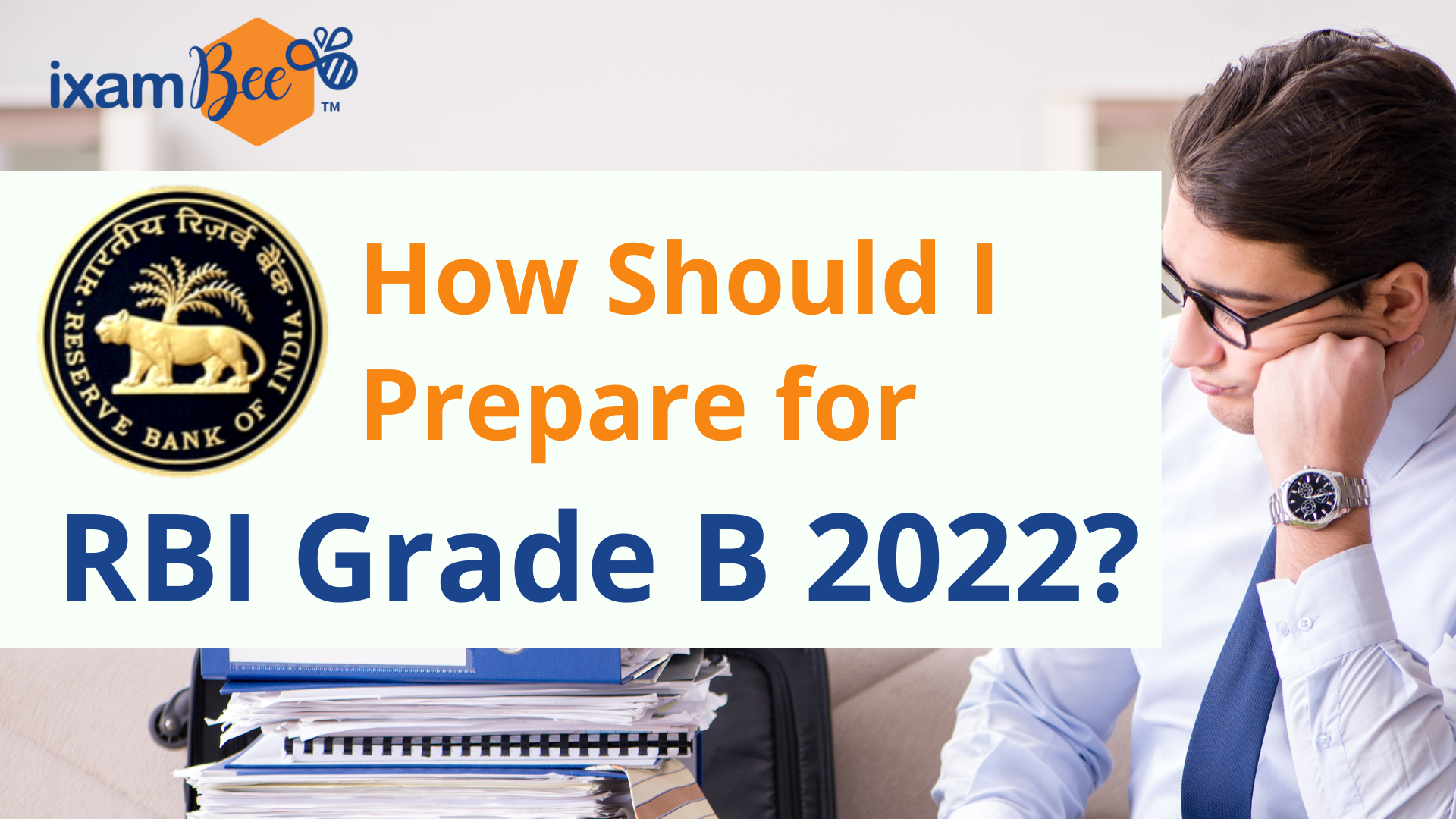 RBI Grade B 2022 Expected Date
When is RBI Grade B 2022 expected?
The RBI Grade B 2022 expected date for the exam is in late March or early April 2022. Therefore, there is no time to waste. Start your preparation today!
RBI Grade B Preparation from Scratch
How should I start my preparations for RBI grade B 2022?
To begin with, you need to understand the RBI Grade B syllabus and exam pattern 2022.
Further, you also need to check the RBI Grade B 2022 eligibility criteria before you apply.
RBI Grade B 2022 Preparation Strategy
What should be the strategy for RBI grade B 2022 preparation?
The key is to begin your RBI Grade B exam 2022 preparation step-by-step. Now, that you still have time on your side, you should use it well in order to succeed.
First of all, draw up a schedule for the next 2 months. Moreover, your schedule should cover your daily targets as well.
However, your targets should be practical and achievable. These targets will depend upon your general schedule and how much time you can dedicate each day.
For each subject, it is important to know which topics are more important than others. This is determined by the weightage they carry in the paper.
Go through the RBI Grade B Previous Year Question Papers to understand which topics need more of your time. Plan your schedule accordingly.
This will help you become familiar with the exam pattern and question trend(s) as well.
Start with the basics. Begin by understanding the basic concepts of Finance & Management, social, political and economic issues
Maintain notes as you go along. These notes will come in handy when you revise before the exam.
In the same vein, take a look at RBI Grade B Previous Year Cut Offs as well. You will be able to draw a fair sense of the kind of score you need to earn as well.
Take interest in how banking system works. It will help your overall preparation.
A key aspect to succeeding at any endeavour, particularly for exams, is time management. If you are able to successfully manage your time, you can certainly achieve your goal.
Similarly, many aspirants think that the RBI Grade B Phase 2 exam is a hurdle that they will overcome when they clear Phase 1. However, this attitude can be detrimental to your overall preparation.
In fact, we implore you to believe in yourself and begin and hold up your preparation with the mindset that you can and you will make it all the way through.
Therefore, you must pursue your RBI Grade B Phase 1 and Phase 2 exam preparation in tandem.
Take ixamBee's RBI Grade B free mock tests as often as you can. Consequently, eliminate your shortcomings by evaluating your performance.
We recommend you take mock tests for RBI Grade B once a week for the first month and twice a week in your second month. At ixamBee, these RBI Grade B mock tests are available completely free and can be taken as many times as you like.
RBI Grade B Section-Wise Plan
Now, let us understand how to approach the RBI Grade B exam 2022 preparation subject-by-subject.
Aptitude Test
The aptitude test will comprise 4 subjects, namely Reasoning, English Language, Quantitative Aptitude and General Awareness.
Dedicate 1 hour to practicing Reasoning and Quantitative Aptitude problems, each, every day.
Solve 1 grammar exercise every day. Also, solve between 6-8 Comprehension exercises every week.
Take a General Awareness daily quiz with ixamBee to brush up on your current affairs. These quizzes are completely free.
Read the newspaper daily. As aforementioned, develop a sound interest of the financial and banking environment. This will play a crucial role in your preparation. In a way, you will also be preparing yourself for the RBI Grade B Interview.
Read BeePedia capsules for latest general awareness updates.
English (Writing Skills)
Read and write 1 essay every day.
Read the newspaper in English as far as possible. The same goes for watching the news or new-related videos as well.
Read the editorial section of any newspaper that you like. By reading these, you will get a good idea of how you should write opinionated answers as well, when required.
Economic and Social Issues (ESI)
Read the Press Information Bureau Reports from time to time.
Read the Kurukshetra and Yojana magazines.
Among other study material, be sure to refer to NCERT's Indian Economic Development (class 11). This book will help you not only for this exam, but if you are preparing on taking other exams like SEBI Grade A and NABARD Grade A as well.
Follow the news in general.
Finance & Management
Broadly speaking, the Management syllabus can be divided into two parts. Firstly; factual matters or concepts that involve theories and styles and evolution of certain principles. However, the second part is logical thinking that are practically required during decision making and managing.
Read RBI Circulars as and when they are released.
Read the Finance columns of newspapers as well.
Begin thinking like a manager from today itself.
Read the theories and familiarize yourself with the basic terms in/of management.
Moreover, you should immediately bust the myth that it is important to have a background in Management to score well in this subject. This is far from true.
We encourage you to take a look at ixamBee's RBI Grade B Study Plan 2022 designed by our experts. This is a detailed plan that you can follow to the T. It is the sure-fire recipe for success.
RBI Grade B Study Material
Important books for RBI Grade B Preparation.
We provide a comprehensive list of important books for RBI Grade B 2022 preparation. Follow the link to find the best books for your study.
RBI Grade B Toppers' Preparation Strategy
We encourage you to take understand the RBI Grade B preparation strategy followed by successful candidates in the past as well. You can learn from their experience and incorporate their tips into your study plan.
RBI Grade B 2021 Success Stories: Know How Manshul Cracked the Code!
RBI Grade B Online Course
If you want to find all these resources and more, all in one place, you have come to the right place. ixamBee's RBU Grade B Exclusive Online Course is your one-stop solution. Take an RBI Grade B Exclusive Online Course Demo Class to understand more about what makes our online coaching exceptional.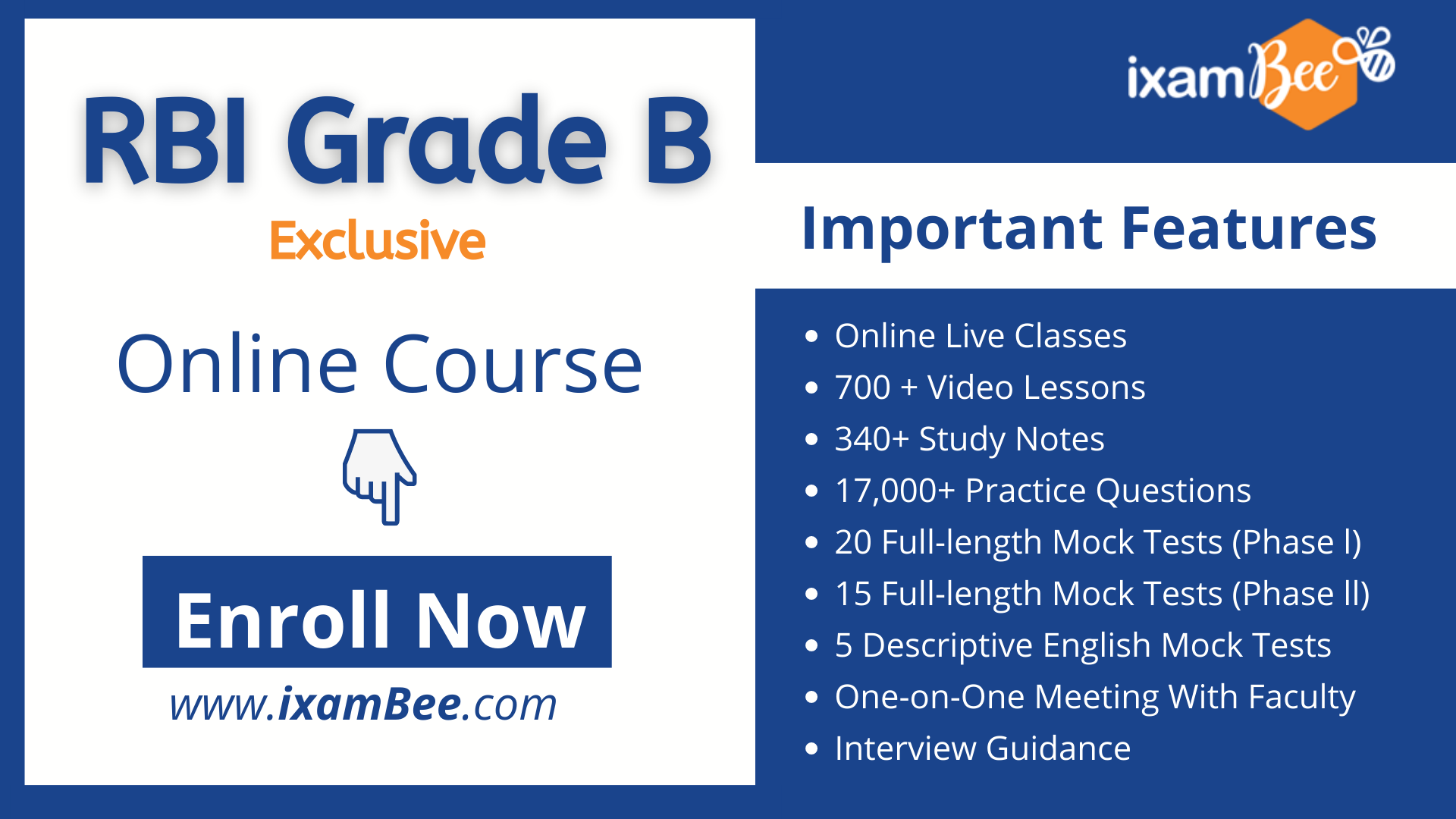 All in all, we urge you to begin early and begin strong. We are confident that if you use this time well, you can certainly realize your dream of working with the RBI.
Further, we hope this study plan and preparation tips are useful for your preparation. If you have any other doubts or queries, please leave a comment below.
All the best!
At ixamBee you can find free Online Test Series, GK updates in the form of BeePedia., Also get latest updates for Bank PO, Bank Clerk, SSC, RBI, NABARD and Other Government Jobs as well.
Also read
RBI Grade B Finance and Management: Syllabus and Preparation for Phase 2
How to Prepare Management for RBI Grade B?
Why Should You Prepare for RBI Grade B, NABARD Grade A and SEBI Grade A together?