The SEBI Grade A 2022 recruitment has commenced. The notification has been released for a total of 120 vacancies of which 80 vacancies are for the General Stream. Moreover, the SEBI Grade A 2022 Phase 1 exam is scheduled to take place on February 20, 2022. Therefore, if you are planning to take the SEBI Grade A 2022 exam, then this article is for you.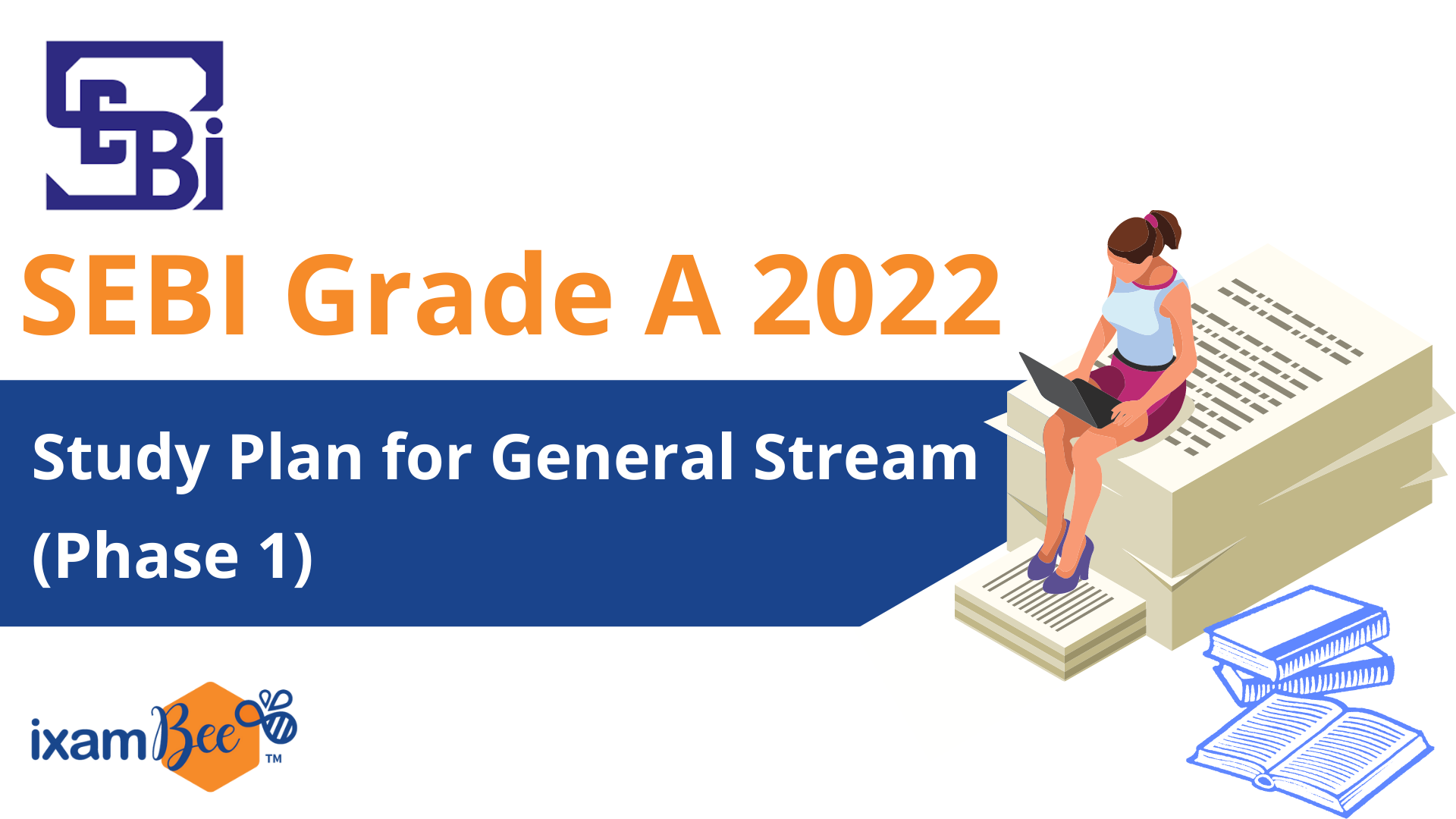 In this article, we will devise an exhaustive SEBI Grade A Study Plan for General stream (Phase 1). This study plan will help you in covering the entire syllabus in time and also save enough room for revision.
Furthermore, the application window will close on January 24, 2022, so if you haven't already applied, we encourage you to do so at the earliest.
SEBI Grade A General Stream: Exam Pattern
The SEBI Grade A General stream exam will be conducted in three phases-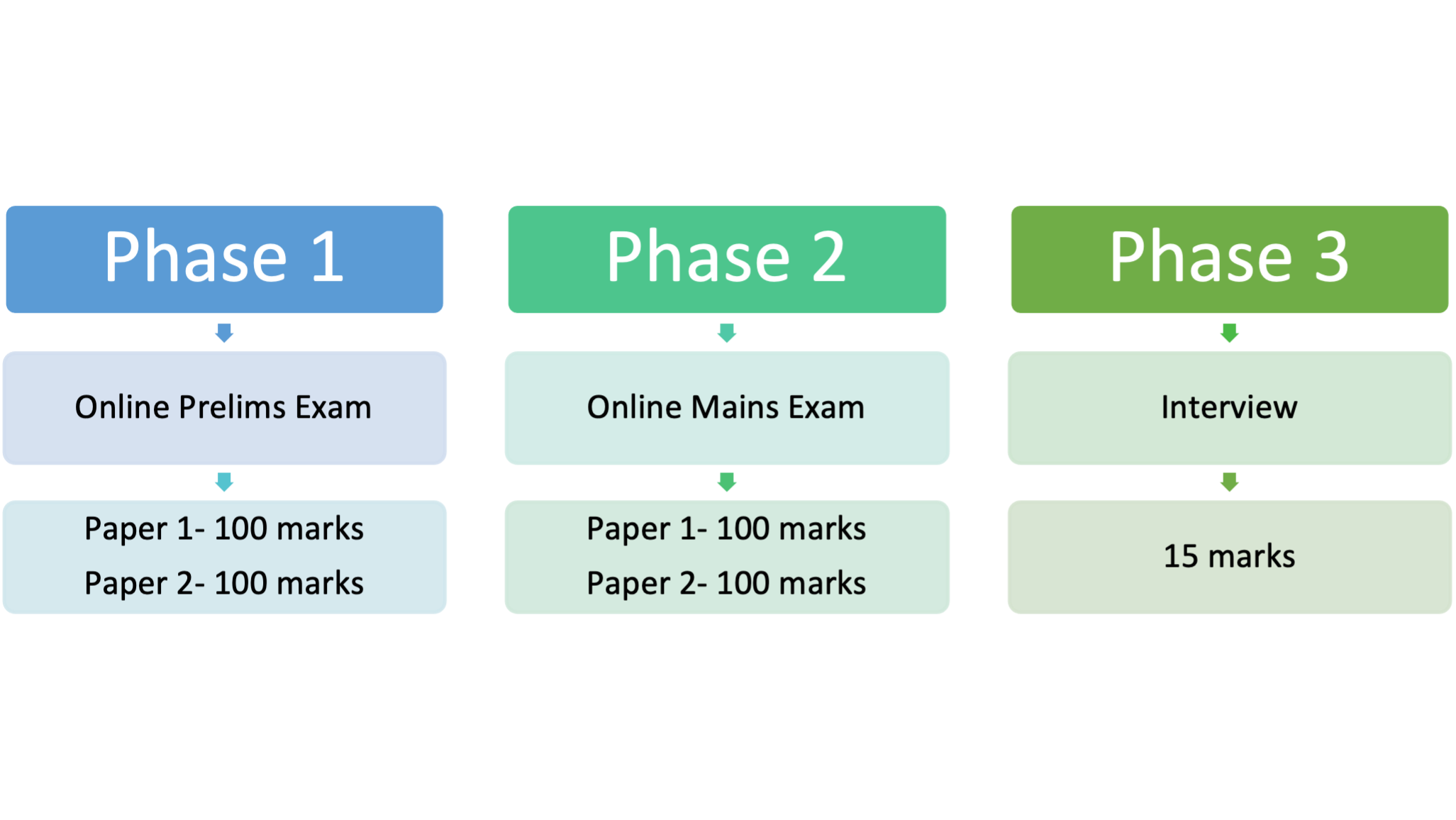 Take a look at the detailed SEBI Grade A Exam Pattern 2022 here.
SEBI Grade A General Stream: Phase 1 Exam Pattern
The SEBI Grade A Phase 1 exam pattern is as follows-
QRE (Quant/Reasoning/English) + General Awareness (Paper 1)
General Stream (Paper 2)
SEBI Grade A General Stream: Previous Year Question Papers
Before jumping into your preparation, make sure that you go through the SEBI Grade A previous year question papers. This will give you a better understanding of the exam pattern and latest question trend which will offer a good starting point.
SEBI Grade A General Stream Study Plan
Before we go into the details of the SEBI Grade A General Stream study plan, it is essential that you are aware of the SEBI Grade A syllabus to identify the core topics that you need to focus on.
Divide the Syllabus
After you have read the SEBI Grade A syllabus thoroughly, the next step is to divide the syllabus. You can divide the syllabus into three parts-
QRE
Static (Theory Paper 2)
GA + Dynamic Paper 2
Note-
For GA and Dynamic Paper 2, one of the subjects in SEBI Grade A Phase 1 Paper 2 is Finance. So, in the Finance section of Paper 2, majority of the questions are based on financial awareness. Therefore, preparing for General Awareness and Financial awareness simultaneously will also help you in covering a significant portion of Finance as well.
Now, since there are roughly 40 days to go for the SEBI Grade A Phase 1 exam, we are here to assist you in designing a foolproof SEBI Grade A General Stream study plan which will allow you to clear the Phase 1 exam with ease.
For your convenience, we have divided the study plan into two parts-
Study Plan for SEBI Grade A General Phase 1 Paper 1
QRE
The first aspect of your preparation is to tackle QRE.
The next 40 days you have to devote two days each to prepare Quantitative Aptitude, Reasoning and English.
Spend at least one to two hours everyday on QRE to get a grip and comfort on these subjects.
Practice enough to have a basic understanding of all the topics. The goal here is not to excel in every segment but to be able to attempt at least 40 percent of Paper 1 as you need 30 percent to clear the minimum cut-off.
For instance, if there are 20 questions in Quantitative Aptitude, you should be able to attempt at least eight to nine questions comfortably.
QRE Strategy
Know short tricks. This will help you save time in the exam and you will be able to attempt more questions.
Learn to skip and pick as you don't have to attempt each and every question.
Focus on speed and accuracy, which will only come with regular practice.
If you are a working professional, you need to give at least one hour for practice.
General Awareness (including financial sector)
The next aspect is the General Awareness section which also includes financial awareness.
It is advisable that you spend all the 40 days on GA. If possible you can devote more time on this section, but if you are a working professional, spending one to two hours everyday will be sufficient.
Spend at least 15 days on static portion and 25 days on current affairs.
GA Strategy
Questions on GA will revolve around-
Current affairs
Current affairs related to financial markets i.e Banking/Finance/Economic awareness
Union Budget and Economic Survey (key highlights)
Reports & Indices
Any recent updates by SEBI and RBI
Static GK- Books & Authors, Important Days, Capitals, Currencies, National Parks, Dams, New appointments in
Ministries, Banks Tagline & HQ, etc.
You can also take the GA Daily Quiz everyday to check your preparation.
If you still don't know where to start, ixamBee provides GK updates in the form of BeePedia. These updates are free and available in Hindi as well.
Also Read- How to Prepare General Awareness for SEBI Grade A (Phase 1)?
Study Plan for SEBI Grade A General Phase 1 Paper 2
Now that we have covered Paper 1, we will focus our attention on the study plan for Paper 2. Here, we have divided the 40 days into two parts-
30 days for preparation of Paper 2 Subjects
10 days for mock tests and revision
Given below is the 30 day subject-wise study plan for Phase 1 Paper 2-
Accounts
Spend at least 5 to 6 days on Accounts as it has more topics. In any case, do not spend more than six days on Accounts even if you are doing it for the first time.
First and foremost, understand the five key accounting terms- assets, liabilities, income, expenses and capital. Having a clear understanding of these terms will help you in forming a base for Accounts.
Then move to Accounting conventions, in which the most important are- depreciation, revenue and inventory.
The next important chapter to understand is Financial Statements and how they are presented.
Then you can cover the topic of Ratios. Focus on simple level formula based numericals.
From the Share Transaction topic, understand the meaning of each type of share transaction.
In-depth study of the Accounting Standards and high-level numericals should be avoided.
Companies Act, 2013
After Accounts, focus on Companies Act, 2013.
Spend at least 4 days on this subject.
Have an overview of what the Companies Act is and important definitions must be covered.
Here, seven chapters are covered- Prospectus, Allocation, Meaning of Shares and Debentures, Dividend rules and timelines, Auditors, Directors.
Start with the chapter on Prospectus. Learn about the different types of prospectus and the penalties for misstatement in the prospectus and rules relating to allocation.
Then, learn about the meaning of shares and debentures.
Next, move on to the topic of dividend rules & timelines and how the dividend moves from one account to the other.
With respect to the chapter of Auditors and Directors, you must know the key rules regarding the appointments, disqualifications and timelines related to their tenure.
You can leave aspects related to the penalties of every type.
Finance
Spend at least 4 to 5 days on Finance.
In Finance there are three topics- Financial System and Regulators, Financial Markets and recent developments.
For Financial system and Regulators, know the different names of the regulators and the domain that they work in.
While covering Financial Markets, focus on the capital markets, money markets and the various securities in the different markets.
After you are done with these topics, you must shift your focus on recent developments, as majority of the questions will be based on this.
Avoid going into too much detail of the topics, a basic understanding will be sufficient.
Economics
Spend at least 4 days on this subject.
In Economics, there is Part A and Part B.
In Part A- demand & supply, market structures, IS-LM is more important.
Coming to part B, cover topics like- national income, budget, economic survey.
You can avoid every other topic in Part A apart from the important one's mentioned above.
You must also know the key definitions of terms like capital and current accounts under Balance of Payments.
Management
For management also 4 days will be sufficient as it is relatively easier than the other subjects.
Read about the functions, roles, leadership and communication.
Avoid going into the peripheral topics.
Restrict yourself to the topics mentioned in the syllabus.
Costing
Spend at least 5 to 6 days on Costing.
Have a clear understanding of the definitions of costing, the scope of costing, difference between financial and managerial accounting.
Then, shift your focus on topics like- Unit costing, Marginal costing and Break Even analysis.
You can skip accounting for different types of costing under Process costing, Contract costing and high-level numericals.
Study Plan for the Next 10 days
The remaining 10 days will be critical and that is why we have separated them from the rest of the study plan.
This time must be utilised to revise and practice everything that you have studied in the last 30 days.
Avoid wasting your time on unnecessary details and peripheral topics apart from the financial awareness covered.
Give SEBI Grade A General Stream Mock Tests everyday for 10 days.
Study with ixamBee for SEBI Grade A 2022 Exam
Online Mock Tests
It is evident from the above mentioned study plan that taking SEBI Grade A Online Mock Tests plays a crucial role in your preparation as the mock tests will assist you in identifying your weak areas and judge your preparation before the exam. These mock tests are totally free.
Online Course
If you are preparing for the SEBI Grade A 2022 exam, ixamBee is providing the SEBI Grade A Online Course which can help you in kick-starting your exam preparation.
However, if you are still not sure whether you need this course or not, you can check out our Demo Lectures for SEBI Grade A and then come to a conclusion.
At ixamBee you can find free Online Test Series, GK updates in the form of BeePedia, as well as latest updates for Bank PO, Bank Clerk, SSC, RBI, NABARD, and Other Government Jobs.
Also Read
7 Mistakes to Avoid in Your Exam Preparation: SEBI Grade A 2022
SEBI Grade A 2022: Previous Year Papers and Sample Questions
Quantitative Aptitude Sample Questions: SEBI Grade A 2022