The National Bank for Agriculture and Rural Development (NABARD), a prominent financial institution dedicated to rural and agricultural development in India, administers the NABARD examination to identify qualified individuals for the positions of Grade A and Grade B Officers. NABARD, actively engaged in formulating financial inclusion policies, annually attracts a large number of aspiring candidates, as it is regarded as one of the most esteemed examinations in the country. With a career at NABARD being highly sought after, the competition for the NABARD Grade A and Grade B examinations has intensified. Aspiring candidates are drawn to the prospect of joining this prestigious organization, as NABARD offers salary structures, benefits, and amenities that are nearly on par with those provided by the Reserve Bank of India (RBI).
Do you know that NABARD Grade A/B is one of the most sought-after careers? Many aspirants wait passively for NABARD to announce the notification for these exams. The good news is that the NABARD Grade A notification 2023 is now out!! So, quickly go over this article to understand why you should be registering for the NABARD Grade A exam 2023 right away!!
Want to know why NABARD Grade A/B is the most awaited exam??? Read On!!!
Salary of NABARD Grade A/B Officer
NABARD offers a handsome NABARD Grade A salary and NABARD Grade B salary.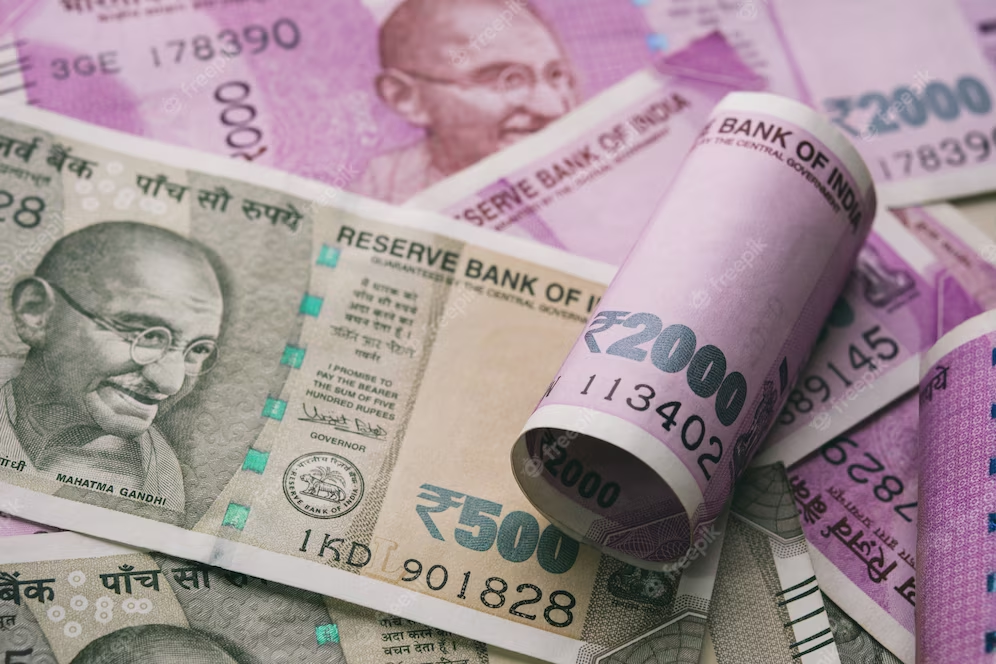 Salary of NABARD Grade A Officer (Assistant Manager)
NABARD Grade A Basic Pay: ₹44,500/- per month
NABARD Grade A Pay Scale: 44500 – 2500 (4) – 54500 – 2850 (7) – 74450 – EB – 2850 (4)– 85850 – 3300 (1) – 89150 (17 Years)
NABARD Grade A Monthly Emoluments: ₹1,00,000
Salary of NABARD Grade B Officer (Manager)
NABARD Grade B Starting Basic Salary: Rs 55,200/- per month
NABARD Grade B Pay Scale: Rs 55,200 – 2,850 (9) – 80,850 – EB – 2,850 (2) 86,550 – 3,300 (4) – 99,750 (16 years)
The NABARD Manager Grade B salary structure also includes various allowances.
Initial monthly Gross emoluments would be approximately Rs.66,864/- p.m.
Allowances and Benefits for NABARD Grade A/B Officer
NABARD Grade A/B officers receive a comprehensive package of benefits designed to enhance their overall compensation. This package includes access to bank accommodation, provided it is available at the time. Additionally, officers are entitled to reimbursement for various expenses such as vehicle maintenance, newspaper subscriptions, internet charges, telephone expenses, and book grants, provided they meet the eligibility criteria.

Furthermore, NABARD officers have the opportunity to avail themselves of several valuable perks, including Leave Travel Concession (once every two years for themselves, their spouse, and eligible dependents), medical aid, festival allowances, and access to loans at concessionary interest rates. These benefits contribute to a well-rounded compensation package, ensuring a comfortable and rewarding work experience for NABARD Grade A/B officers.
Here's a breakdown of some of the NAABRD Grade A benefits and allowances:
Bank's Accommodation: Officers may receive accommodation provided by the bank, subject to availability.
Reimbursement for Vehicle Maintenance: Employees may receive reimbursement for expenses related to vehicle maintenance.
Reimbursement for Expenses: This may include reimbursement for expenses related to newspaper subscriptions, internet, telephone charges, and book grants, subject to eligibility and policies.
Allowance for Furnishing of Residence: Officers may receive an allowance to assist with the furnishing of their residence.
Leave Travel Concession (LTC): Employees can avail of Leave Travel Concession once every two years for themselves, their spouse, and eligible dependents. This typically covers the cost of travel for vacations.
Medical Aid: NABARD officers may have access to medical aid to cover medical expenses.
Festival Allowance: Officers may receive a festival allowance, typically given during special occasions or festivals.
Loans at Concessionary Rates: Employees may have access to loans at concessional interest rates, which can be beneficial for various purposes.
Please note that the specific terms and conditions regarding these benefits and allowances may vary based on the individual's employment contract, NABARD's policies, and government regulations.
NABARD Grade A/B Job Profile
NABARD Grade A (Assistant Manager) Job Profile
Newly appointed NABARD Grade A officers undergo a probation period of two years. During this time, they are subject to potential postings anywhere in India, except for their home state. However, it's worth noting that postings often occur in state capitals. A NABARD Assistant Manager holds a multifaceted role with various important responsibilities, including:
One of the primary duties involves overseeing and monitoring the implementation of government schemes, policies, and programs related to rural and agricultural development in India.
They play a crucial role in organizing agrarian communities, helping them establish stable cooperatives, and supporting the formation of rural banks, among other community-oriented tasks.
NABARD Assistant Managers are entrusted with the responsibility of financing and contributing to the development of India's agricultural sector, a vital component of the nation's economy.
They work towards enhancing the quality of life for the country's agrarian communities by facilitating cooperative organization and implementing initiatives aimed at their socio-economic betterment
In summary, NABARD Assistant Managers play a pivotal role in promoting rural and agricultural development, collaborating with communities, and contributing to the well-being of agrarian populations in India, all while navigating a probationary period that typically involves postings in state capitals.
NABARD Grade B (Manager) Job Profile
The Grade B officer position in NABARD is that of a managerial role with a diverse range of responsibilities. These responsibilities encompass:
Monitoring and overseeing accounting procedures to ensure accuracy and compliance with established financial protocols.
Facilitating interdepartmental assignments and tasks, fostering collaboration and coordination among different divisions within the organization.
Maintaining strong and positive relationships with customers, ensuring their needs are met, and addressing any concerns or inquiries they may have.
Ensuring seamless coordination and communication between various departments within NABARD, promoting efficiency and synergy in organizational operations.
Playing a pivotal role in the approval process for loans, assessing the viability of loan applications and making informed decisions to support the financial needs of clients.
NABARD Grade A and Grade B Officer Postings
All candidates selected for appointment by NABARD should be aware that they are liable to be posted and transferred anywhere in India as per the organization's policies and requirements. However, it's worth noting that NABARD Grade A/B officers are more likely to be posted in State Capitals or major metropolitan cities. This tendency is due to the fact that NABARD has a significant number of its regional offices located in these urban centers. While postings may vary based on organizational needs, the majority of officers may find themselves in State Capitals or Metro Cities during their tenure with NABARD.
Work and life balance of NABARD Grade A/B Officer
NABARD provides an excellent work-life balance, allowing employees to work five days a week. This schedule offers ample time to pursue personal interests and provides valuable quality time for both oneself and one's family.
For NABARD Grade A officers, the work profile involves multitasking and tackling various assignments as directed by the Chief General Manager (CGM). On the other hand, NABARD Grade B officers primarily focus on building and sustaining customer relationships, reflecting a different aspect of their roles within the organization.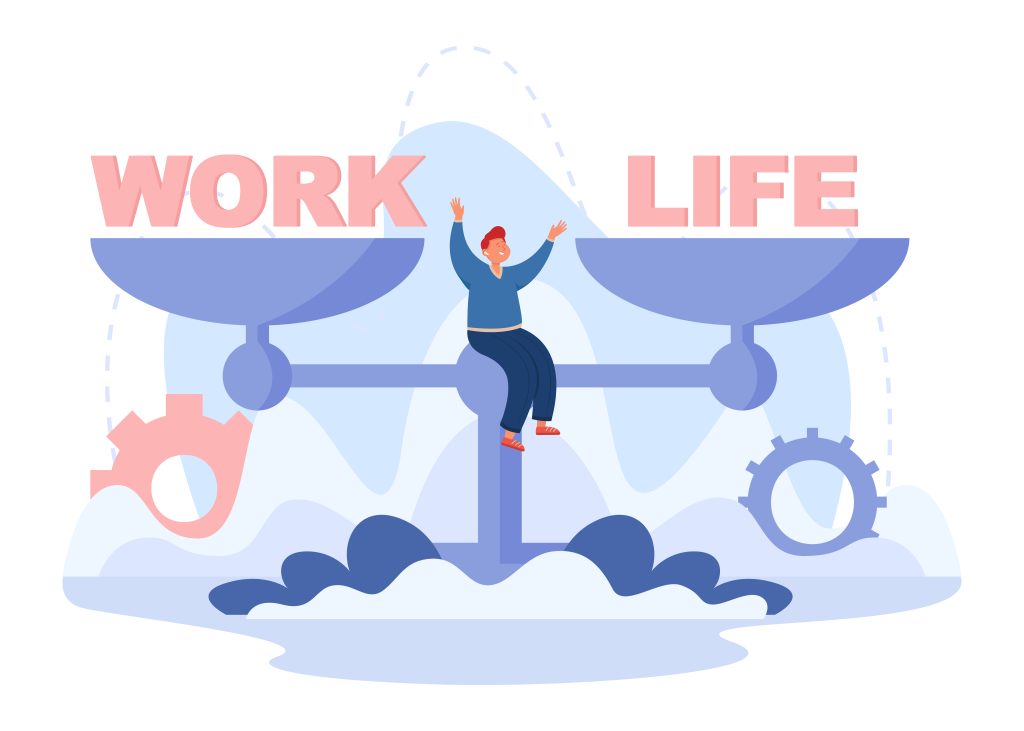 NABARD Grade A/B Hierarchy and Promotions
You will start as Assistant Manager after clearing the NABARD Grade A/B exam. One can become Executive Director or even Director by appearing in departmental exams.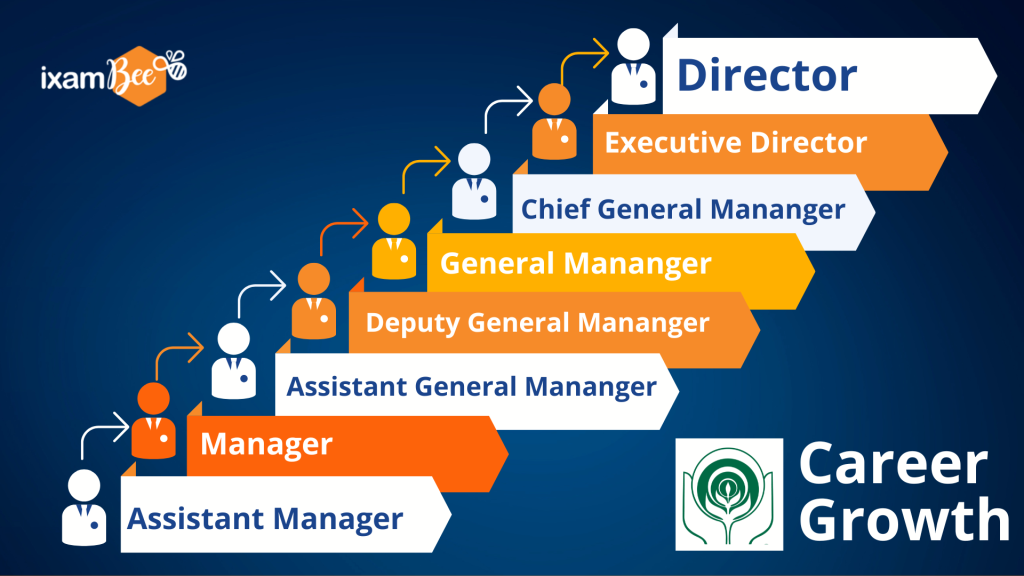 NABARD Grade A Exam 2023 Preparation with ixamBee!
Now that you're aware of the perks that come with being a NABARD Grade A or Grade B officer, it's time to kickstart your preparation without delay. As we have already told you, the NABARD Grade A 2023 notification has already been released. By starting your preparation right now, you can stay ahead of the competition and work towards achieving your goals.
IxamBee offers an exceptional online course designed to prepare candidates for the NABARD Grade A 2023 exam. This comprehensive course is tailored to provide the necessary support for your journey toward success. It includes a wide range of high-quality study materials curated specifically for the NABARD Grade A exam. These resources are expertly designed to equip candidates with the knowledge and skills required to excel in the examination. Additionally, ixamBee has a strong reputation for providing top-notch study materials and support for exam preparation, making our NABARD Grade A online course a promising option for aspirants seeking success in this competitive exam.
Click here to Practice free mock tests for NABARD Grade A
To help you prepare 50% faster for competitive exams, ixamBee provides Free Mock Test Series and all the Current Affairs in English and Current Affairs in Hindi in the BeePedia capsules for GA Preparation. You can also get the latest updates for Bank PO, Bank Clerk, SSC, RBI  NABARD and Other Government Jobs.
Also read
NABARD Grade A 2023: Decision Making Syllabus and Preparation
NABARD Grade A Exam 2023: 40 Days Study Plan
займ с залогомбезпроцентный займ онлайноформить кредит займ