NABARD Grade A Salary
NABARD Grade A Salary 2021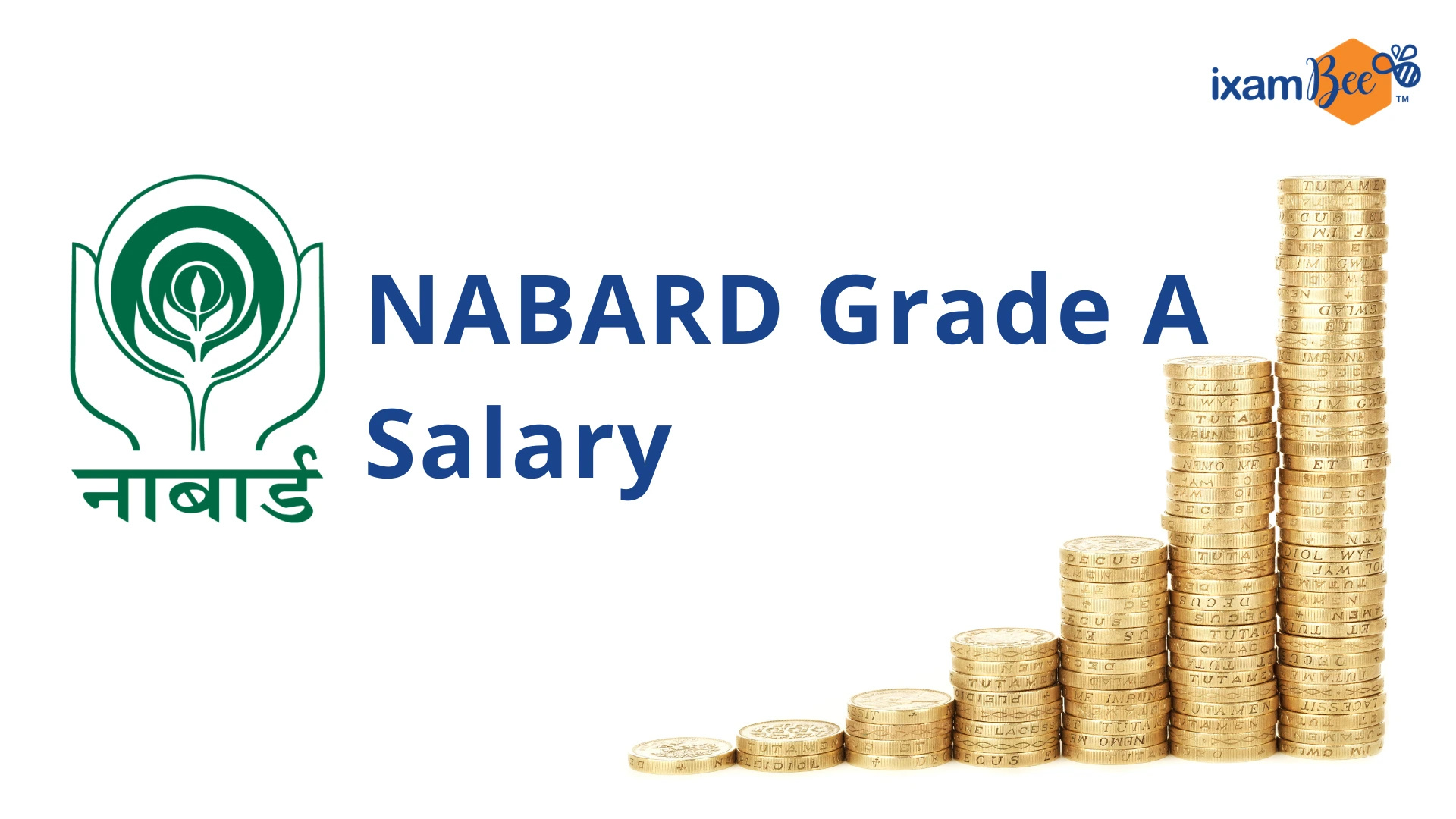 NABARD being one of the top development finance institutions, can be counted among the best paying jobs in India. An 'Assistant Manager' in NABARD under the Grade 'A' post is entitled to receive basic salary of Rs, 28,150 pm/- in the scale of 28150-1550(4) -34350-1750(7) – 46600 –EB - 1750(4)- 53600-2000(1)-55600 applicable to Officers in Grade 'A'.
A 'NABARD Grade A Salary' also includes Dearness Allowance, Local Compensatory Allowance, House Rent Allowance, and Grade Allowance as per rules in force from time to time. At present, initial monthly gross emoluments are approximately Rs.62,600 /- which can be considered as a handsome NABARD Grade A salary, as far as a secure career is concerned.
Post
Salary
NABARD Grade A

Basic salary - Rs, 28,150
Scale of 28150-1550(4)-34350-1750(7)–46600–EB-1750(4)-53600-2000(1)-55600
Approximately Rs. 62,600
NABARD Grade A Job Profile
If you manage to qualify all the phases of NABARD Grade A 2021, you will be posted in one of the branches of NABARD. If you are selected as a NABARD Grade A Officer, you will be on a probation for 2 years which may be subjected to an extension of 1 more year.
After the completion of probation period you will be given the designation of

Assistant Manager

(AM).
Initially, you will be required to perform all kinds of basic job roles to understand the tasks and responsibilities of that job post.
You will be required to carry out managerial tasks or any other tasks that may be handed over by the senior.
You may have to look after the clerical work also.
You may also have to deal with matters related to policies of various central and state government programmes related to Agriculture & Rural Development.
S.No.
Technical Disciplines
Skill –sets /Nature of Work
1
Information Technology
Security /Analytics /Database Administration /Application Development/ Networking /Server Management and related fields/ Database Analysis (MySQL, Oracle, MSSQL).
2
Finance, CA and CS
Treasury Management /Risk management/Handling of regulatory and/or statutory compliances for public issues, retail bonds, etc.
3

Agriculture
Agriculture
Engineering
Agriculture Info.
Animal Husbandry
Biotechnology
Civil Engineering
Computer and Information Tech.
Economics
Electrical
Engineering
Electronics & Communications
Environment Engineering
Fisheries
Food Processing
Forestry
Geo. Informatics
Horticulture
LD - Soil Sci.
Social Work/Audit
Minor Irrigation/Water Resources

Identifying and mapping of resource potential under related sectors and sub sectors of rural economy and SWOT analysis thereof, credit-linked planning, preparation of sectoral papers , State Focus Papers, etc.
Meeting requests from client institutions, especially Banks and Government Departments, for periodic updating of technofinancial parameters and unit costs of various developmental activities.
Provision of expert views, advisory services, consultancy, etc. to individual entrepreneurs, Corporates, institutions, Government Departments etc. seeking such advice. This may be in contexts of preparation of DPRs, standardisation of techno-financial norms with specific reference to new agribusiness ventures such as high value agriculture, value chain financing, processing and value addition, organic farming, etc.
Liaison with National / Regional Research Institutes to support their R&D interventions to develop solutions to field level technical /operational problems and innovative technologies.
Liaison with Line Departments of Central as well as State Governments, ICAR, and State Universities of related disciplines.
Advisory services at District/State/National level in operationalization of several Government sponsored schemes pertaining to related disciplines.
Representation on various technical committees/ sub-groups constituted by State / National Level institutions etc. towards policy advocacy.
Provision, and simultaneous internal capacity building, in the emerging areas of NABARD's interest and projects being implemented by NABARD requiring specialisations / expertise from related discipline.
Miscellaneous areas – suggestions / advice for effective policy formulations and business plans, Appraisal & Monitoring of proposals having NABARD's interest and/or involvement. Documentation of Success stories and dissemination technology for replication. Any support related to technical discipline sought from time to time.