Salary
Salary 2021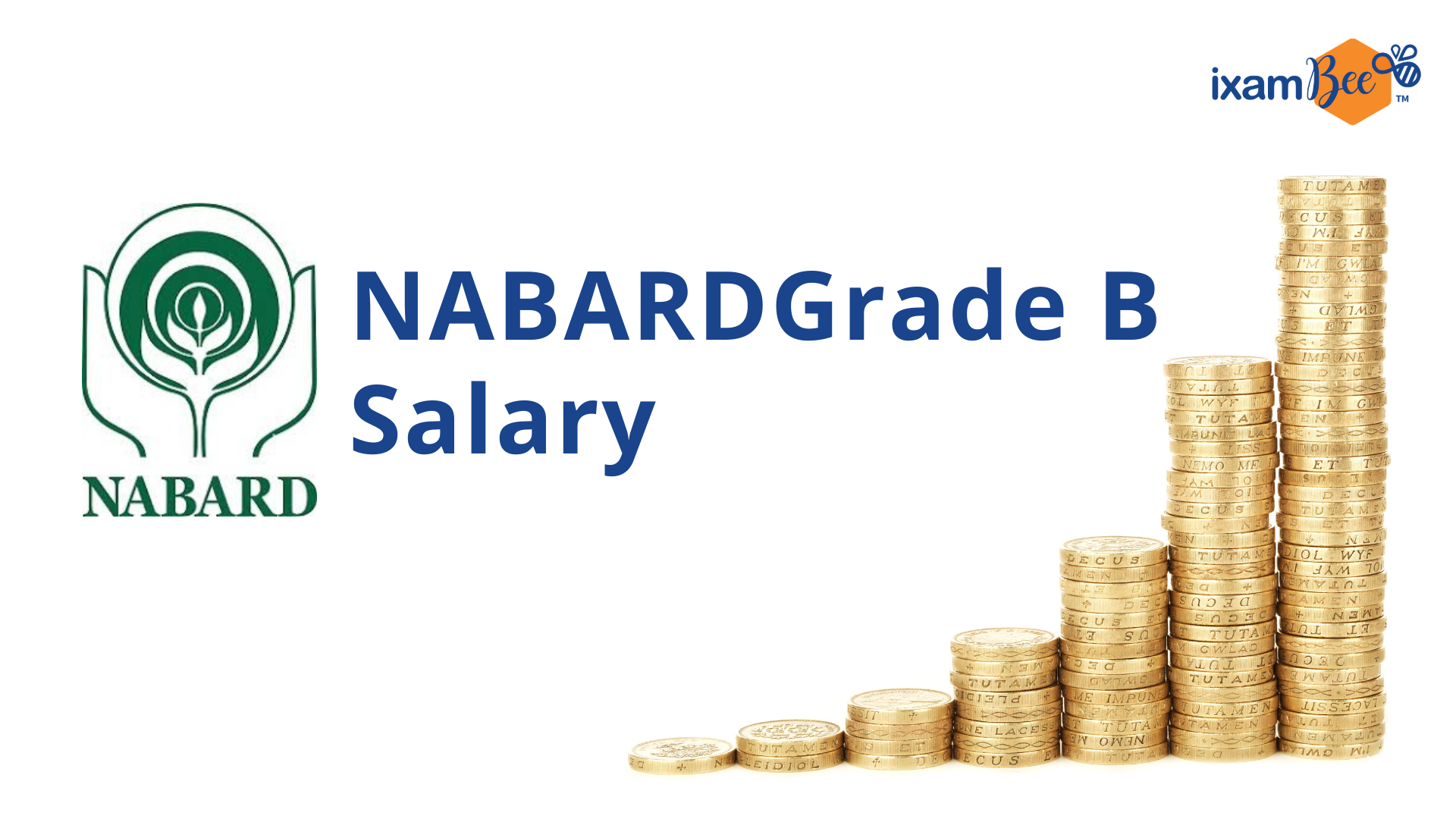 NABARD jobs are quite popular among the job aspirants who are preparing hard for long to get a secure job. NABARD provides excellent growth opportunities to all its employees and offers great pay, which is one of the reasons why people prefer a job in NABARD. NABARD Grade B being a Managerial post certainly offers attractive emoluments along with other benefits. A NABARD Grade B Manager 2021 will receive a starting basic salary of Rs 35,150/- p.m in the pay scale of Rs 35150-1750(9)-50900-EB-1750(2)-54400-2000(4)-62400(16years). NABARD Manager Grade B salary structure also includes allowances like DA, LCA, HRA etc. The Gross emoluments will come to be around Rs 78,000/- p.m.
Name of post
Salary
NABARD Grade B

Basic pay - Rs. 35150/- p.m.
Pay scale - 35150 - 1750 (9) - 50900 - EB - 1750(2) - 54400 - 2000 (4) - 62400 (16 years)
Initial monthly Gross emoluments - Approximately Rs. 78,000/- p.m.
Job Profile
NABARD has been one of the best organizations to work for. It can be counted among the most preferred jobs in India owing to the comfortable working environment, working hours, facilities, benefits, and a good pay package. It also gives a chance to the serious aspirants to work for the rural sector and contribute to its development. NABARD offers excellent growth opportunities to all its employees. Initially, on the selection of a candidate as a NABARD Grade B Manager, he/she will be on a probation period of 2 years which may be extended to 1 more year. After the successful completion of this period, the candidate will be given the posting which could be anywhere across India, where he/she will have to perform the following responsibilities:
A Manager will be responsible for approving the loans
Ensuring good coordination among the different departments
Maintaining the smooth functioning of the office
Maintaining a good rapport with the customer and handling their queries efficiently will further maintain good customer relationships
A NABARD Grade B Manager can get promoted to higher designations easily by appearing in the internal departmental exams. NABARD offers a five-day working week which can give you a better opportunity to utilize some time in your personal growth.
Attempt NABARD Grade B Free Mock Tests here.
To know about NABARD Grade B Syllabus in detail, please click here.
Salary Related Quick Links
---
Recommended Course for you
---
Boost your preparation with Beepedia
---
High Quality Mock Test for you
---
Free Important Video Lectures
Would you like to rate us 5 star.
Search