Read here interesting facts about SEBI, full form of SEBI, functions and objectives of SEBI & other details
The job of a SEBI Grade A Officer is highly-coveted. SEBI is an apex regulatory body that governs the securities and commodity market in India. In this article, we will understand SEBI as an organization. For this, we will learn interesting and important facts about SEBI, the full form of SEBI, its functions, roles and objectives and other details. Therefore, if you too want to work with SEBI, you should read this article carefully to learn more about your prospective work place.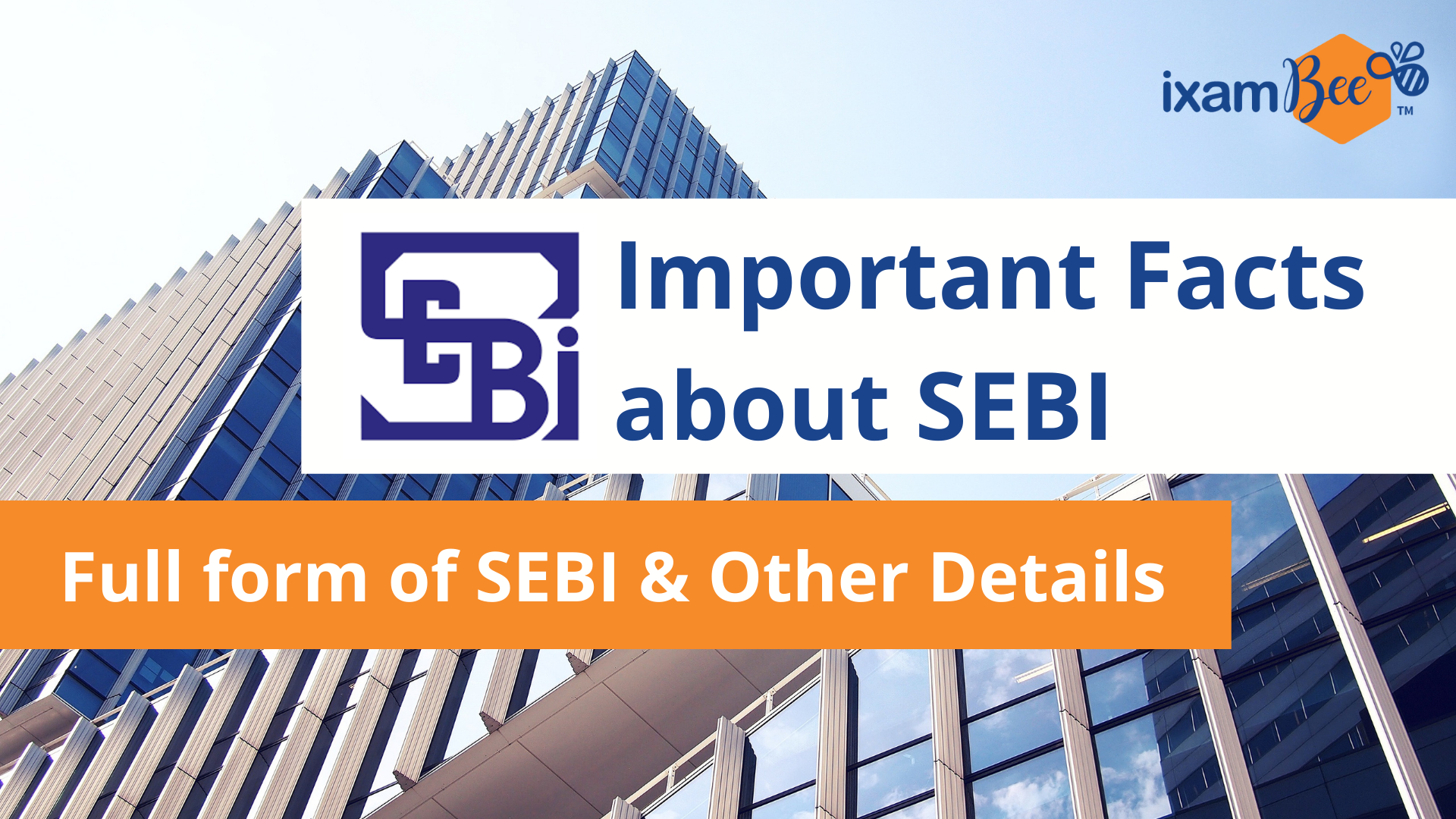 What is SEBI?
Full form of SEBI: Securities and Exchange Board of India
SEBI stands for Securities and Exchange Board of India, which acts as a regulator for the securities market in India. It was first established in the year 1988 as a non-statutory body.
SEBI received statutory powers on January 30, 1992 after the SEBI Act, 1992, was passed by the Parliament.
Additionally, the Government of India granted an autonomous status to SEBI on May 12, 1992. Before SEBI came into existence, the 'Controller of Capital Issues' acted as the regulatory authority.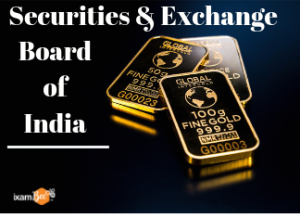 About SEBI
Heads & Headquarters of SEBI
Chairman of SEBI: Madhabi Puri Buch
Establishment of SEBI: April 12, 1988
SEBI headquarters: Mumbai, Maharashtra (Bandra Kurla Complex)
Regional Offices of SEBI: Delhi (Northern), Kolkata (Eastern), Chennai (Southern) and Ahmedabad (Western)
Functions of SEBI
What are the Functions and Responsibilities of SEBI?
The basic functions of SEBI are described by the Preamble of SEBI as ".. to protect the interests of investors in securities and to promote the development of, and to regulate the securities market and for matters connected therewith or incidental there to".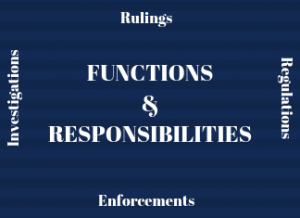 SEBI is responsible toward three categories of groups that form the securities market. Therefore, SEBI takes care of the needs or requirements of all these groups –
Issuers of securities

Investors

Market intermediaries
Apart from the above major functions that SEBI is expected to perform, now, let us broadly classify the other important functions in detail as follows –
Prevention of price rigging.

Price rigging is an illegal action that occurs when parties conspire to fix or inflate prices to achieve higher profits at the expense of the consumer.

This is a

lso known as "price fixing" or "collusion". Price

–

rigging can

occur

in any industry.

Restrict insider trading –

In order to prevent insider trading, SEBI has barred trusts of listed companies and employee welfare schemes from purchasing their own shares from the secondary markets.

Educating the traders and investors –

SEBI is also responsible for imparting financial education to the investors and traders. This can be related to money management along with basics of financial markets.

Enforcing guidelines –

to prevent malpractices.

Also, SEBI regulating the takeover of companies
Moreover, SEBI registers and regulates the functioning of mutual funds
Lastly, SEBI conducts enquiries and audits of exchanges
Also read: Are SEBI Employees Allowed to Trade?
Objectives of SEBI
Firstly, and most importantly, SEBI regulates activities of stock exchange in India.
It protects the rights of investors and ensures the security of their investment.
Also, SEBI prevents any misbehaviour or transgression in stock exchange activities. The balance between self-regulating businesses statutory regulations prevents malpractice.
Lastly, SEBI also formulates a code of conduct for the intermediary units.
Powers of SEBI
The powers of SEBI can be classified into three types :
Quasi- legislative –

Drafting regulations

Quasi- judicial –

Passing of orders and rulings

Quasi- executive –

Conducting investigations and enforcement actions
Also read: SEBI (Foreign Portfolio Investors) Regulations: Meaning
SEBI Act, 1992
When was the SEBI Act passed?
The SEBI Act was passed in 1992.
SEBI Board Members
Presently, the SEBI Board comprises 7 members. This includes, 1 chairperson, 2 full/whole-time members and 4 part-time members. They are;
Ms. Madhabi Puri Buch- Chairperson
Shri. S. K. Mohanty- Whole-Time Member
Shri Ananta Barua- Whole-Time Member
Shri M. Rajeshwar Rao- Part-Time Member
Shri Anand Mohan Bajaj- Part-Time Member
Shri K.V.R.Murty- Part-Time Member
Dr. V. Ravi Anshuman- Part-Time Member
Also read: All About Saarthi App by SEBI
SEBI Investor Complaint Redressal System (SCORES)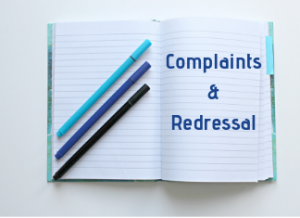 SEBI established a complaint redressal set-up for the investors. It is called the SEBI Complaints Redressal System. This is usually denoted by the acronym- "SCORES".
If anyone is willing to register any grievance, they can visit the website of 'SCORES' and do the same.
SEBI Grade A Exam Preparation
If you want to work with SEBI as a Grade A officer, there is no time like the present to begin your preparation. Take a look at ixamBee's SEBI Grade A Online Course and begin your preparation right away. The earlier you start, the better you can perform against fellow-aspirants.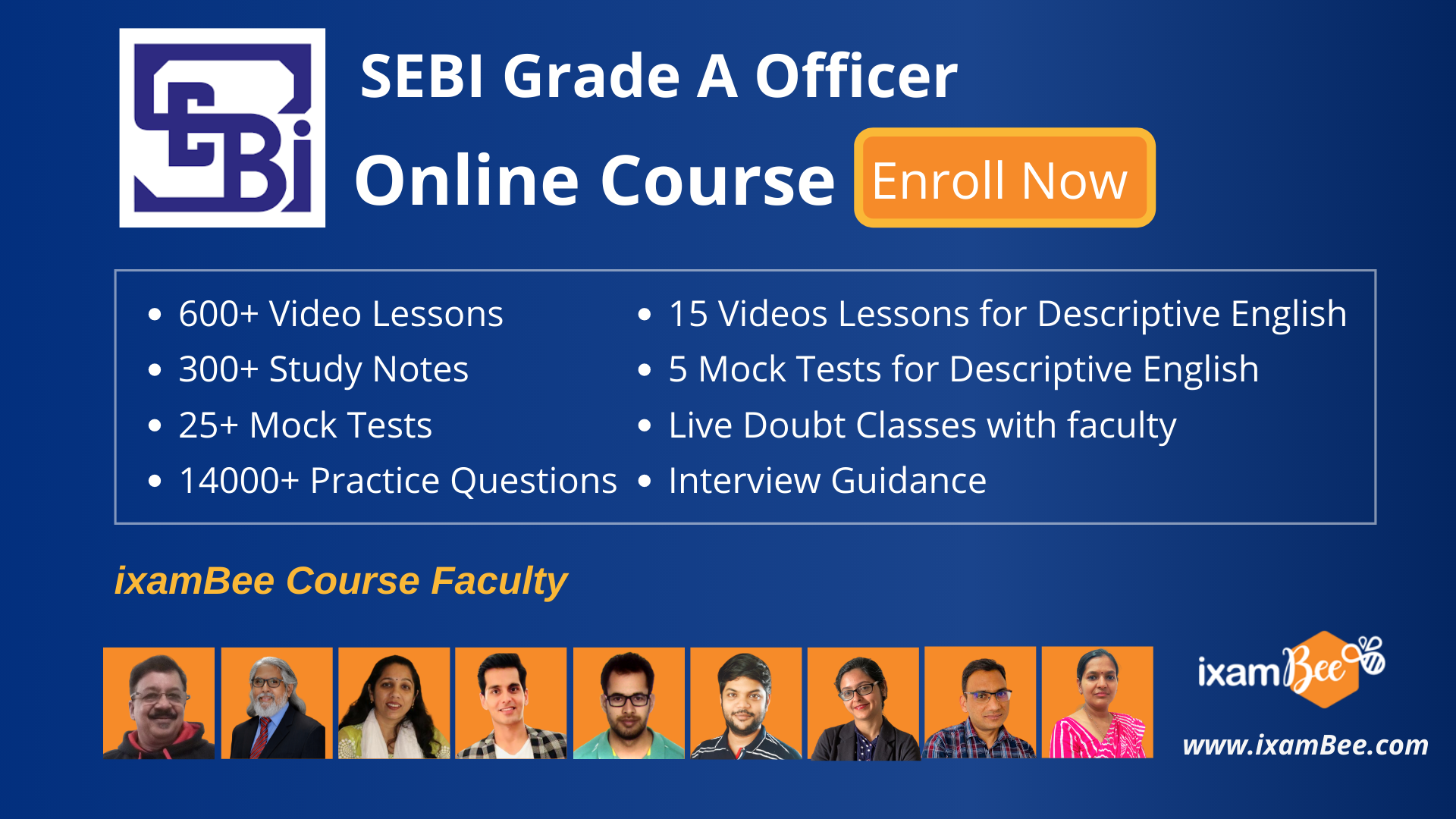 Other Resources
Mock Tests
We also provide SEBI Grade A practice test series absolutely free! You can derive benefit from these top-quality mock tests on our website. Or, you could follow the links given below and take a test right away!
SEBI Grade A Phase 1 Mock Test
SEBI Grade A Phase 2 Mock Test
Previous Year Papers
Take a look at the SEBI Grade A previous year question papers to understand what you can expect in the SEBI Grade A 2022 exam.
SEBI Grade A Phase 1 Paper 1 Previous Year Paper
SEBI Grade A Officer Phase 2 Previous Year Paper
At ixamBee you can find a number of Online Courses, GK updates in the form of BeePedia, as well as latest updates for Bank PO, Bank Clerk, SSC, RBI, NABARD and Other Government Jobs.
Also read
SEBI Grade A Interview 2022: Interview Questions and How to Prepare
SEBI Grade A Interview 2022: Interview Preparation for General & Research Stream
Best Interview Tips for IT Stream: SEBI Grade A IT Interview
Interview Preparation for Legal Stream: SEBI Grade A Interview 2022
2021: A Recap of the Important Events of the Year
займ онлайн моментальновзять займ 30000 на 365 днейвзять займ екапуста