The IBPS PO Prelims exam 2021 were held on December 4 and 11, 2021. With the Prelims exam out of the way, we now sincerely implore you to turn your attention toward preparing for the IBPS PO 2021 Mains exam. Do not wait for the exam date to be out before you start studying.
In the following sections we will try to understand how you should approach this exam.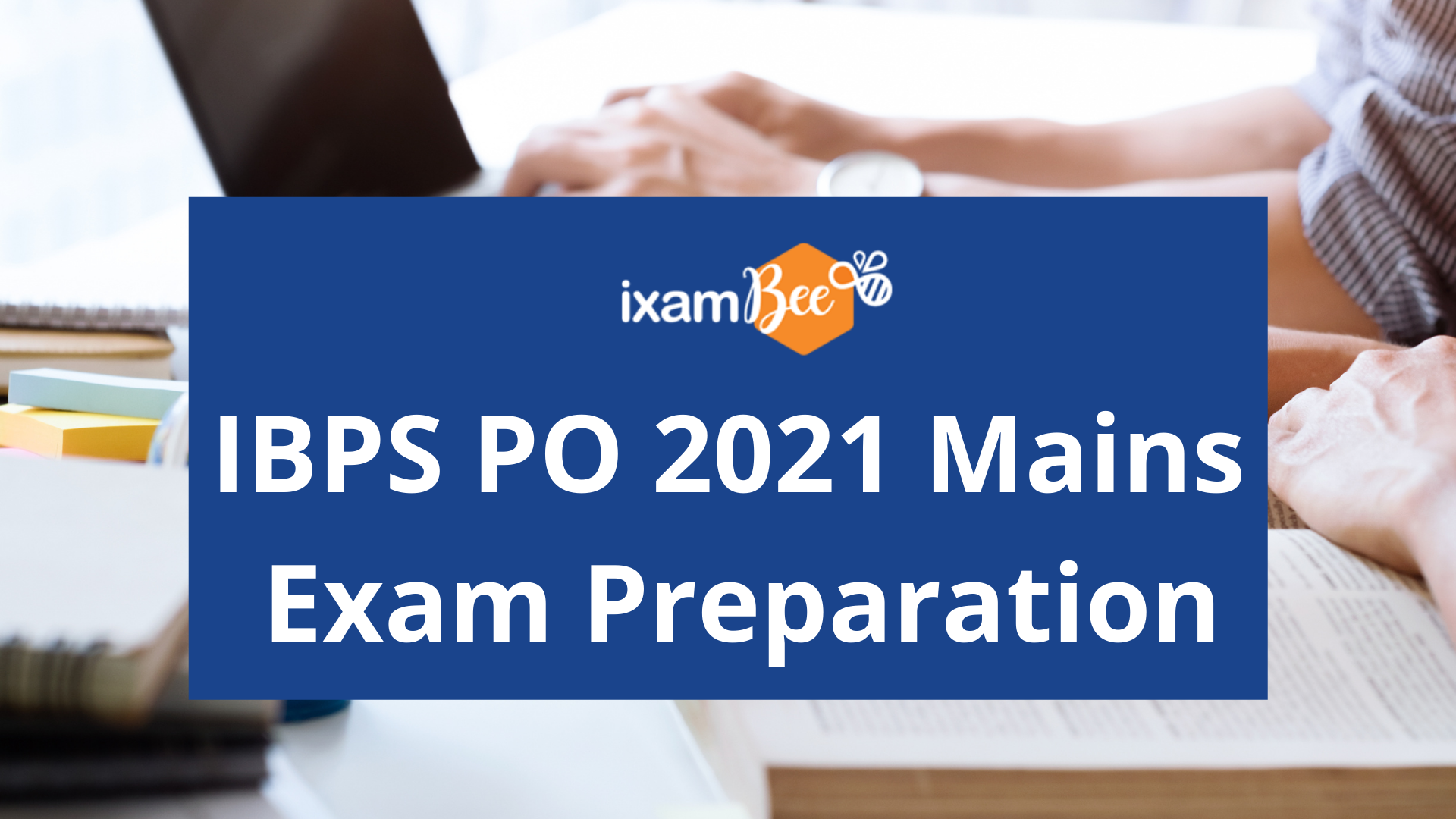 Before we begin, it is advisable that you familiarize yourself with the IBPS PO Mains syllabus and the IBPS PO exam pattern. Follow the links below.
IBPS PO 2020 Exam Analysis
Before you begin your study, or even if you are in its early stage, it is always a good idea to examine the Previous Year Cut-off and Exam Analysis seeing as it is a necessity for IBPS PO 2021 preparation.
IBPS PO Mains Previous Year Papers
Taking a cue from the last section, we urge you to also review and analyze the IBPS PO Mains previous year papers for the last 3-5 years. It will allow you to cognize the latest question trends and the weightage given to each topic. 
IBPS PO Mains: Subject-wise Preparation
Data Analysis & Interpretation
Practice Data Interpretation and Data Sufficiency questions daily.
Work on your speed as you solve these questions as well.
In the actual exam, you will need to work with accuracy and speed more for this subject than others.
Read the graph/charts given in the questions carefully to map a visual estimation before you begin your calculations.
Solve as many types of problems from this subject as you can. It is a good way to familiarize yourself with the kind of questions you will encounter in the exam.
Reasoning & Computer Aptitude
Practice as many Seating Arrangement questions as you can. The more you practice them, the faster you will be able to work with them during the actual exam.
Devote due time and attention to topics like Blood Relations, Input Output and Directions and Distances among others.
Computer Knowledge is a very scoring subject. So, ensure you devote enough time for its preparation.
The questions assessed will be very basic and concept-based. You need to have only an elementary knowledge of computers.
English Language
Practice 1 Reading Comprehension passage every day.
Additionally, also practice any 1 grammar exercise daily.
Read books and newspapers in English. It will automatically improve your vocabulary.
General/Economy/Banking Awareness
Visit the ICAI website for regular updates.
Read the newspaper daily for General Awareness.
Go through the Business Standard, Business Outlook and The Economic Times.
Utilize ixamBee's BeePedia to find general, economy and banking awareness updates all in one capsule. 
Descriptive English
The Descriptive English test is qualifying in nature and will be assessed for 25 marks. You will be asked to write one essay and letter each.
Be well-informed about current affairs in case you receive such a topic.
Try to develop your opinion on Banking-related issues, schemes, policies and such.
Write in simple and short sentences. Do not write any more than necessary.
Stay within the word limit.
Memorize the format of the formal and informal letters properly.
If you write the formal letter, keep it crisp and to-the-point.
IBPS PO Mains Mock Test
Take IBPS PO Mains mock tests to review your preparation from time to time. At ixamBee, these mock tests are available completely free.
Seek Counsel
When the need for it arises, you must be willing to seek counsel from experts and successful candidates to give direction to your preparation. This practice will be particularly beneficial when you are speaking to experts who help aspirants like yourself to prepare for this exam, year after year.
Online Tuition
If you seek relevant study material, mock tests, daily interaction with subject experts, supervision nonpareil and more all in one place, the solution to your problem is very simple. ixamBee's IBPS PO Online Exclusive Course is what you are looking for! Follow the link to learn more or to book your demo class!
We hope this article serves as a strong starting point for your preparation. If there is anything else you would like to know, please leave a comment for us below.
Good luck!
At ixamBee you can find a number of Online Courses, Free Test Series, GK updates in the form of BeePedia, as well as the latest updates for Bank PO, Bank Clerk, SSC, RBI, NABARD and Other Government Jobs.