Read here how to start bank exam preparation from scratch with ixamBee for ECGC PO and SBI Clerk.
"The right strategy is a must for cracking any exam. Your skills speak for you."
If you are a bank exam aspirant or a fresh graduate looking to make a career in public-sector banking, you have come to the right place. In this article, we will try to understand how to begin your exam preparation from scratch with a special focus on ECGC PO and SBI Clerk exams.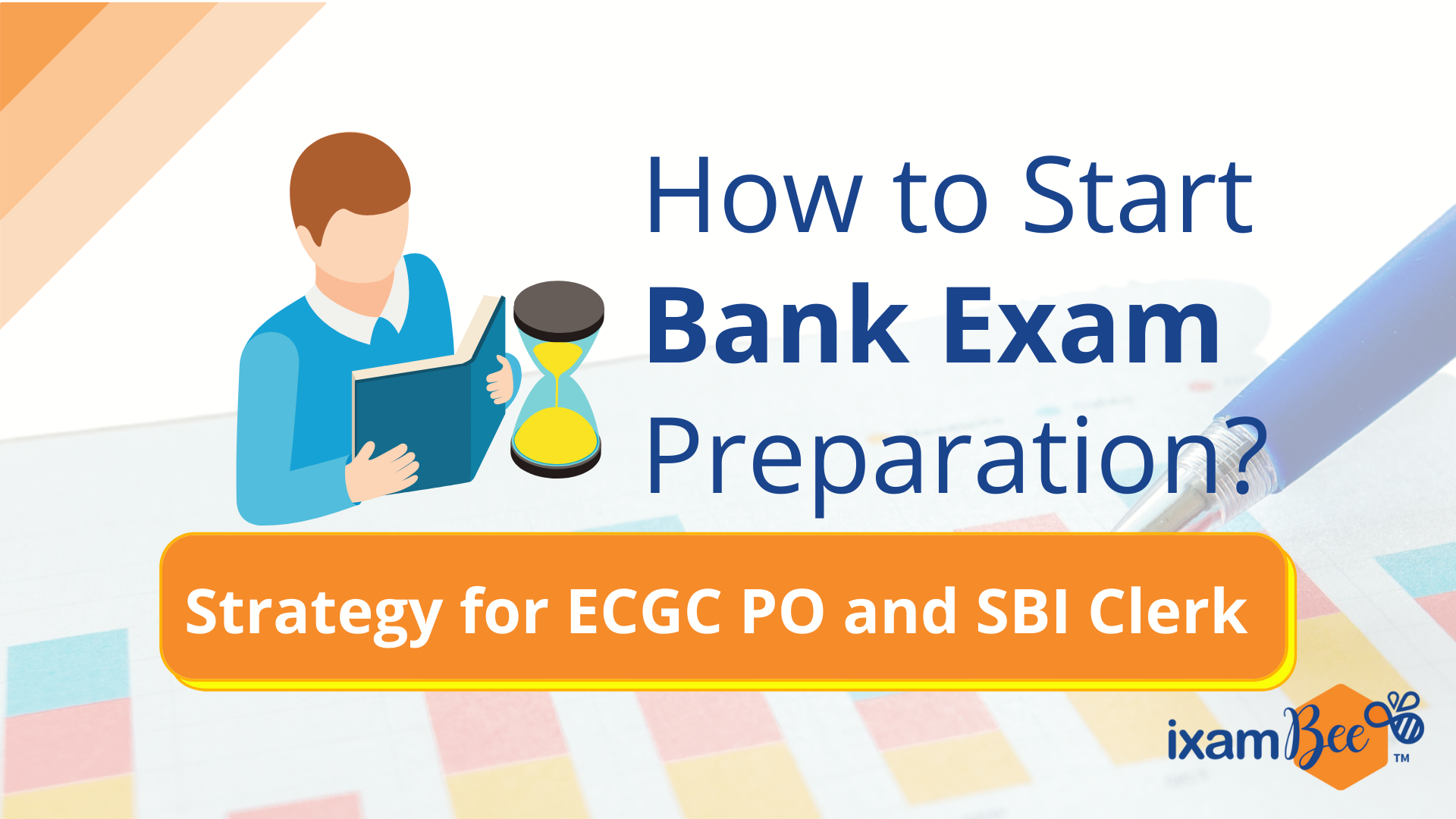 Bank Exam Preparation from Scratch
Since all the banking exams are challenging, the most common question every serious aspirant seeks the answer to is "how to prepare for banking exams from scratch". Before diving into the preparation strategy let's first see the level you are on. Preparing from scratch doesn't imply that you don't have knowledge. A person appearing for the SBI Clerk or ECGC PO exam should be a graduate or have some professional experience. Thus, he may have a basic knowledge of certain subjects.
If you are preparing for bank exams for some time now this may work as an advantage for you. You don't need to go through the basics.
Also see: SBI Clerk Free Mock Tests at ixamBee
How to Start Bank Exam Preparation?
Preparation Strategy for ECGC PO and SBI Clerk
As we know that the ECGC PO paper consists of five sections namely Quantitative Aptitude, Logical Reasoning, English Language, General Awareness, and computer awareness.
All you need is to concentrate on attempting mock tests as much as you can. Make it a ritual to attempt at least 1 mock test in three days in order to improve your speed and score in the examination. 
Attempting a mock is not enough, make sure you also analyze your performance in each mock you attempt. Note down your weak and strong areas and start working on them. 
To cover the General awareness and Banking Awareness section you can refer to our Weekly and Monthly Compilation of BeePedia -the General Awareness Digest for all banking exams. For Banking Awareness, you can also refer to Banking Awareness articles in our blog, it will surely help you get that extra edge over others.
General knowledge will help you boost your overall score in the general awareness section and assist you in scoring big in the overall examination.
Also see: ECGC PO Free Mock Test at ixamBee
Ultimate BeeBanker Course
Aside from the very many resources that we offer at ixamBee, the Ultimate BeeBanker Online Course is the best way for you to prepare for several bank exams simultaneously. Follow the link to learn more.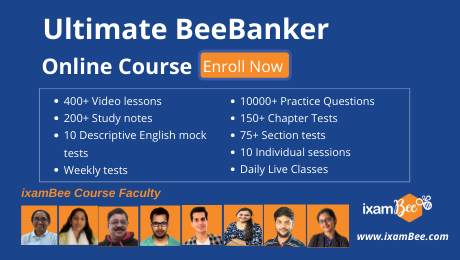 All the very best!
At ixamBee, you can find free Online Test Series, GK updates in the form of BeePedia, as well as latest updates for SBI PO, Bank Clerk, SSC, RBI, NABARD, and Other Government Jobs.
Also read
ECGC PO 2022: Preparation Strategy for Computer Knowledge
Previous Year Exam Analysis, Cut-off & Preparation Strategy for ECGC PO
English Questions (New Pattern) for SBI Clerk 2022
SBI Clerk Previous Year cut-offs (Prelims)