Read here things to know before you begin Bank PO exam preparation for upcoming bank exams 2022-2023
A banking career is the desire of many youngsters as they want a challenging career with numerous growth opportunities and a remuneration to match. Public sector banks offer numerous perks along with the satisfaction of serving the public. However, before you start on the path of preparing to be a bank officer, you must be aware of three important things which will make all the difference between success and failure.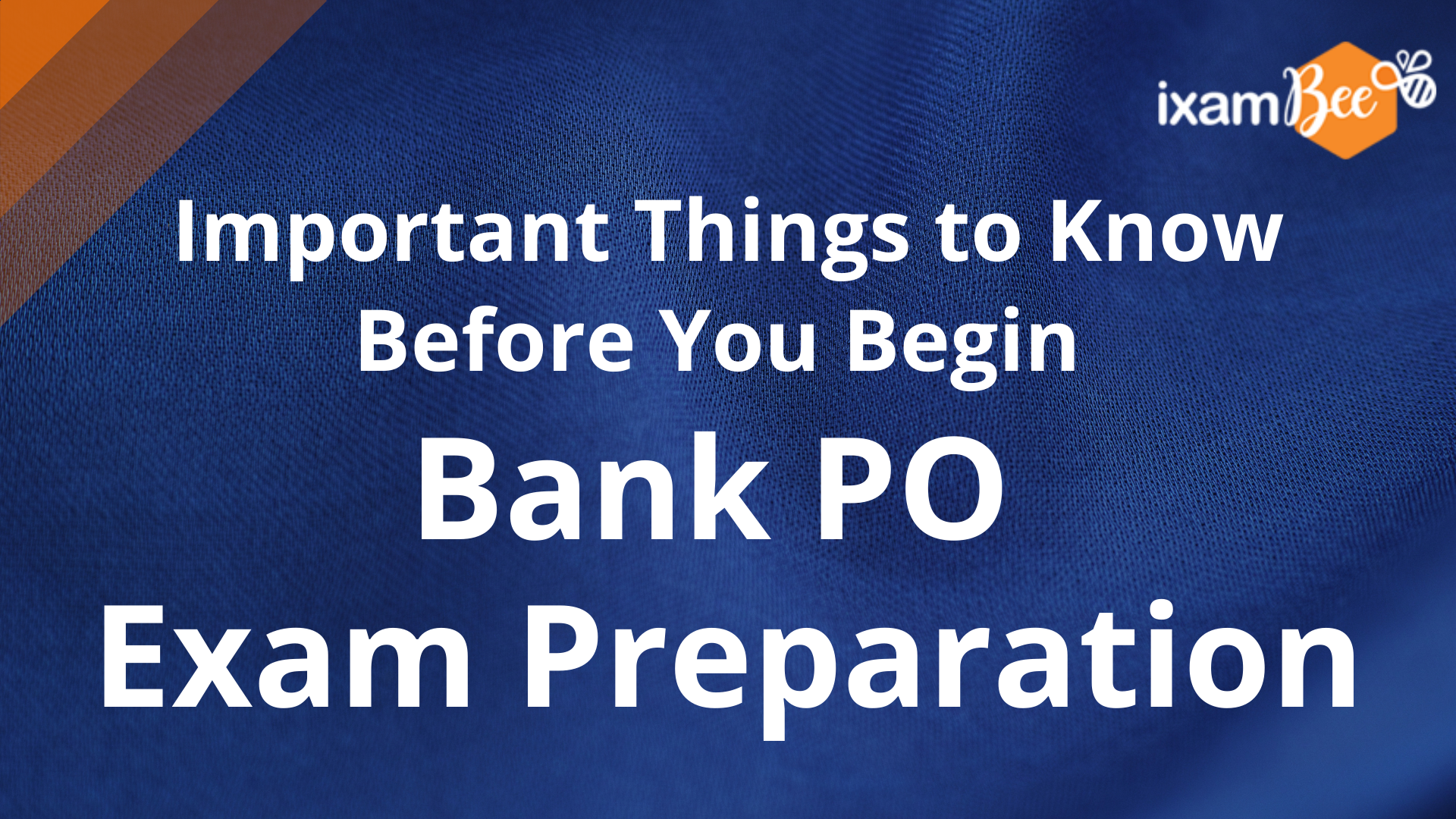 Bank PO Exam Preparation
How to begin Bank PO exam preparation? Three important things you should know:
Desire to be a Bank Officer
As Napoleon Hills rightly writes –
"The Starting point of all achievement is Desire"
There are thousands of vacancies every year, the syllabus for the exam is high-school level Mathematics and English. There are number of exams (such as IBPS PO, SBI PO, RRB PO, NABARD, SIDBI, RBI, etc) giving you ample opportunities to correct your mistakes and improve over time. You should know your desire, do you really want to be a bank officer or just trying it.
Your Commitment to Hard-Work
Bank PO is not the toughest competition but it is no cakewalk too. For few thousand posts millions of candidates apply. You have to clear three rounds- Prelims, Mains and Interview. It requires hard-work and commitment of time and energy.
A dream doesn't become a reality through magic; it takes hard work, sweat & determination.

-Colin Powell
You should know that there will be challenges. For example, you may not get results for months or in the actual exam you may collapse even when you were doing reasonably well during practice. You should know that this happens with everyone and the one who does not give up and strives till the end becomes as a winner.
Also read: Upcoming Bank Exams 2022-2023: Exam Dates, Notification Status & More
Time and Resources at Your End
Time is the most important resource. The more time you give to your study and practice, the higher the chances you clear the exam successfully.
I have tried 99 times and I have failed, but on the 100th time came success

– Albert Einstein
With time you will sharpen your strategy and technique. If you are learning from expert coaches you will learn fast and you will focus on only the important things. You will also be able to figure out your best strategy to crack the exam with the guidance of experts. Time includes number of study hours in a day and the duration (months/years) you have until your exam day. You may read study tips and tricks for exam preparation for strategy guidance.
These three things will help you immensely to make your dream of having a banking career come alive!
Get Free Online Test Series, GK updates in the form of BeePedia. Similarly, get the latest updates for Bank PO, Bank Clerk, SSC, RBI, NABARD and Other Government Jobs as well.
Also Read
Ultimate BeeBanker Online Course for Bank PO & Bank Clerk Preparation
Complete Guide to Ace the competitive exams with ixamBee: Make My Test
Tips to Prepare for Bank Exams 2022
Important Tips if preparing for Bank Exams