Read here best tips for SBI Clerk 2022 for Prelims & Mains to understand how to prepare for SBI Clerk 2022?
SBI Clerk Exam 2022
The SBI Clerk notification 2022 is expected to be out soon. Last year, there were 4915 vacancies so you can expect a similar number of vacancies this year as well. While this is a great opportunity, you must also remember that this is a highly competitive exam. Thousands of applicants apply each year. If you want to get ahead in the game, you must begin your SBI Clerk preparation 2022 right away! The SBI Clerk Prelims exam date is expected to be scheduled for July 9, 2022.
In this article, we will learn the best tips for SBI Clerk Preparation 2022 for Prelims & Mains.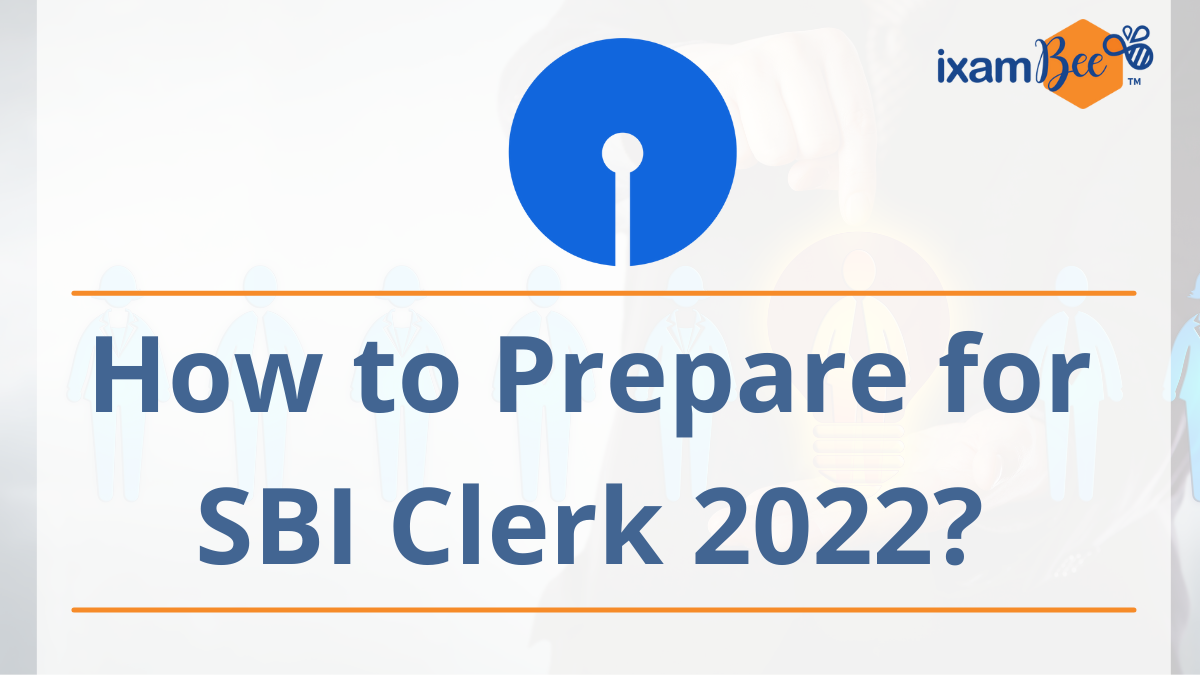 How to Prepare for SBI Clerk 2022?
Since this is a highly-competitive exam, we have to make each day count. Also, if you want to beat the competition and make it to the top, your SBI Clerk preparation must be intensive and exhaustive. We hope that when you read the SBI Clerk Preparation 2022 tips, you will also understand their importance and incorporate them into your timetable. These strategy tips have particularly been compiled to ensure your preparation is top-notch.
SBI Clerk Preparation 2022
Irrespective of whether or not you have already begun your preparation, you must go through these tips carefully. If you have already begun, read on and cross-check what you have already been doing. If you come across anything that you have not been doing, then remember, it is better late than never.
Make a schedule: It is extremely important that you have a proper plan and that you follow it. If you do not want to plan too much into the future, you can make a 4-week SBI Clerk study plan for now. Divide all your syllabus over the course of the next 4 weeks. After that, you can begin your revision in the days that follow. 2 days. Just make sure that your schedule helps you to maximize the time available each day.
Know the syllabus: In order to make a successful timetable, you must know the details of the SBI Clerk Syllabus 2022. Write down each topic that you plan to cover in your planner. Tick it off once you have completed it.
Also read: SBI Clerk Syllabus 2022: Detailed Prelims and Mains Syllabus With Best Books
Identify your strengths & weakness: When you go through the syllabus, you will be able to understand which sections/topics are easy or not for you. Adjust your timetable accordingly to work on them as much as you can so that these gray areas do not handicap your overall performance. Similarly, identify your strengths and then use them to ace this exam.
Previous years' question papers: Another good way to understand your present preparation is by going through the SBI Clerk previous years' question papers especially before you begin your preparation. This will not only help you understand the SBI Clerk exam pattern 2022 but also assess the standard of the exam. Moreover, if you review an actual memory-based paper you will gain the exact idea of where you stand at present in your preparation journey.
Practice and revise: Ideally, you should practice as you prepare. However, your practicing must become more intense once you complete studying the entire syllabus. Practice Reasoning and Quants more and more so that on the day of the exam, you can solve these questions quickly and correctly.
Mock tests: There are numerous benefits of analyzing the previous years' question papers and mock tests. These mock tests will allow you to get a feel of the actual exam. You will also be able to cognize your question-solving speed. Some free mock tests have been provided below.
SBI Clerk Prelims Mock Tests
SBI Clerk Mains Mock Tests
BeePedia: You can find all the required study material for the General Awareness section of the paper on ixamBee's BeePedia page. Here, we provide concise but all-encompassing news updates on all spheres ranging from Sports to Science and International News to Entertainment. These updates are also available in Hindi.
Some Other Tips
Do not wait for the SBI Clerk 2022 notification to be out to begin preparing. You will not have enough time to prepare if you begin after the release of the notification.
Stay motivated at all times. We can understand that the apprehension around the release of the notification can be bothersome, however, we sincerely urge you to stay motivated at all times.
Use the competition to inspire you. As aforementioned, you can expect several thousand aspirants to take this exam. However, you should use this information to inspire you to work hard every day and to ultimately achieve your goal.
Start immediately, and remain consistent in your preparation.
Seek assistance/ guidance before you begin.
Study with ixamBee
If you want to find all the aforementioned resources in one place with the best learning experience, ixamBee's SBI Clerk Exclusive Online Course is what you are looking for. Take a look at the features of this course.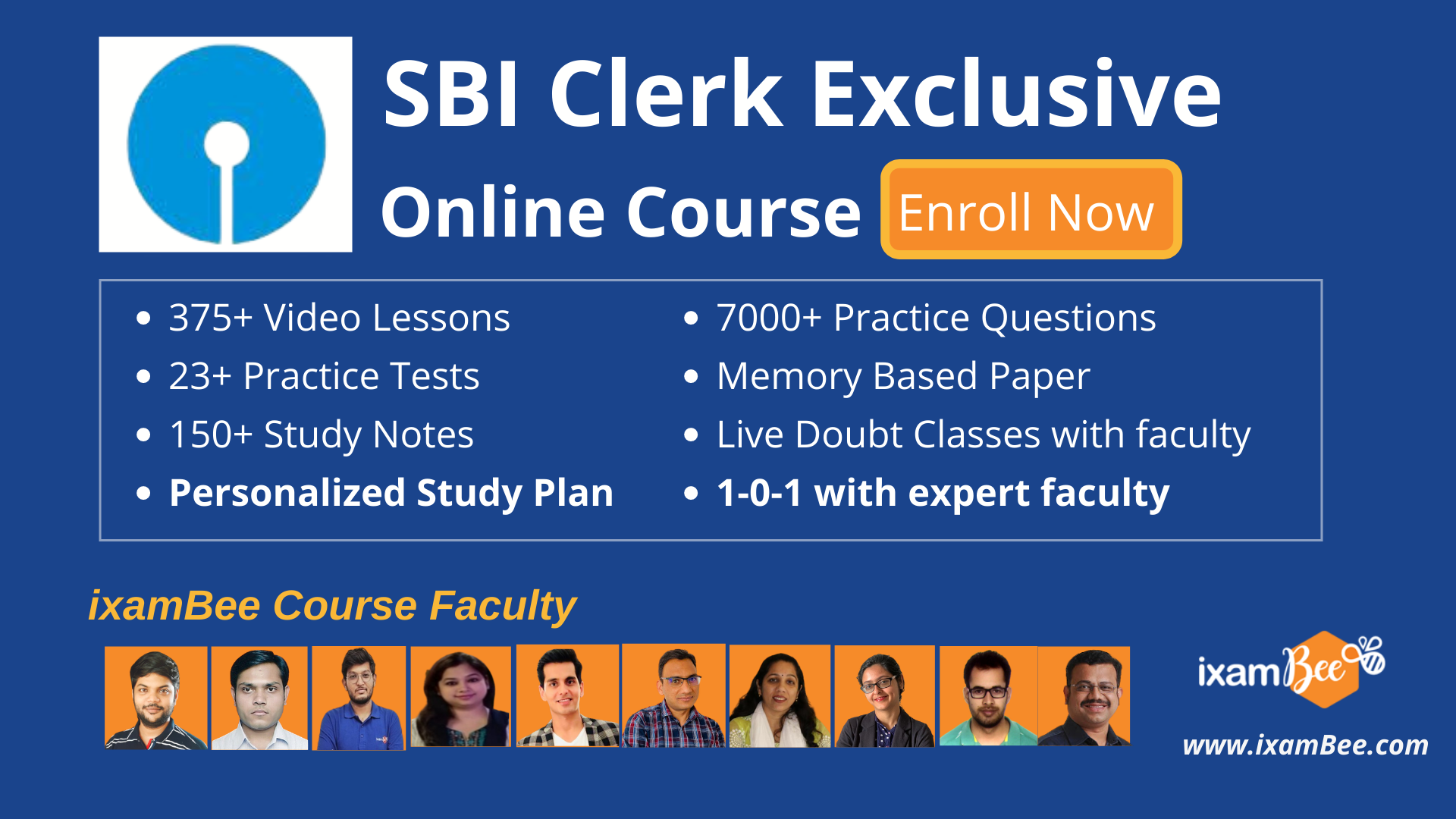 We hope the tips we have shared with you will come in handy. For any other questions or queries, you can find all the necessary details about the SBI Clerk 2022 Exam on ixamBee. ixamBee wishes you all the very best!
At ixamBee you can find free Online Test Series, Mock Test Series, GK updates in the form of Beepedia, as well as latest updates for Bank PO, Bank Clerk, SSC, RBI, NABARD and Other Government Jobs.
Also see
SBI Clerk 2022 Notification Status
English Questions (New Pattern) for SBI Clerk 2022
SBI Clerk Previous Year cut-offs (Prelims)