In their first attempt, Yasmin from Ahmedabad and Rohan from Lucknow passed the RBI Grade B exam. While Rohan talks about his two years of intense study and sheer hard work, Yasmin claims that she passed the exam after only three months of preparation. We think it is feasible to pass any government exam in 3–4 months after reading Yasmin's side of the story. But wait a second. Prior to her RBI attempt, Yasmin had been preparing for UPSC for the last two years. Also, her engineering background gave her a strong grasp over math and reasoning.
Now, you have to decide whether you're Yasmin or Rohan. You could also be another Mr/Ms. X, who excels in every field, needs no preparation and can ace any exam with ease. If you are Mr/Ms. X, we bow down to you. You might not need to keep reading this blog. However, this article will be helpful for the majority of us who value hard effort and want to lay a solid foundation for the upcoming government examinations. So please read it carefully.
So, what is it that you need to clear a government exam? Yes, you must have already realized it till now, it is a well-planned study for at least a year. Of course, you need to have perseverance, dedication, steadfastness, etc. too, but that is a topic for another day. Let's first focus on 'how to study and lay a foundation' part.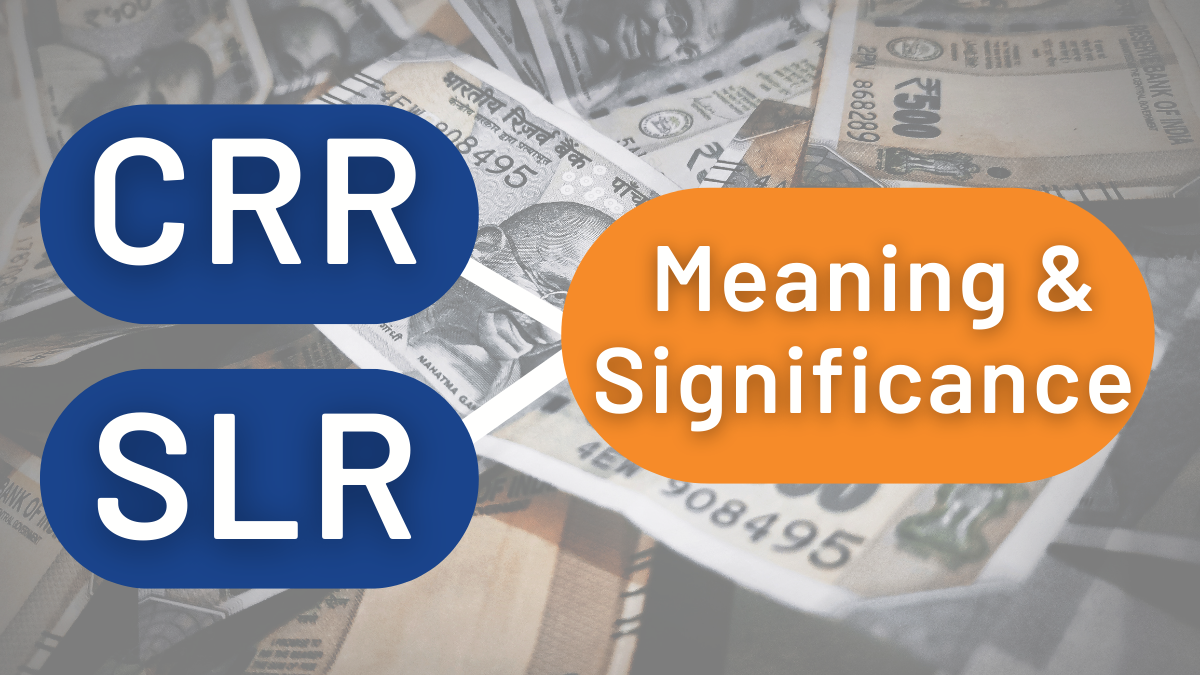 Nature Of Government Exams:
Mostly all the government exams today are conducted in 3 phases: Prelims, Mains & Interview. The Preliminary stage is where the toughest competition lies. It is almost like eliminating a large chunk of candidates in one go.
Mains is where you deliver what you've studied all this while, the score of which is considered for merit in the final selection.
And Interview is where you could be asked anything ranging from your graduation subject to your personality, and hobbies.
You think you can do ALL this in 3-4 months? Absolutely not! (Unless you are Mr/Ms X)
As mentioned earlier, Prelims happens to be the most important stage of these exams. You clear it, and you go through to the next stage, otherwise you stay there for years despite being fully prepared for Mains.
So let us see why it is important to study for at least a year before you give your first attempt at any government exam.
Prelims
In general the Preliminary stage of many government exams have 5 topics: Quantitative Aptitude (Maths), Reasoning, English, General Awareness (mostly static) and Current Affairs.
1. Quantitative Aptitude:
There are about 10 important topics which you need to prepare thoroughly. The topics like Percentage, Profit & Loss, Average form the basis of the topic Data Interpretation, from which many questions are asked in different exams.
Apart from this, you also have to have good hold over basic numeracy (can't afford to calculate 5 + 5 on fingers or use paper to calculate square of 15- fir toh ho gaya selection). The squares, cubes need to be on the tip of your tongue.
And simply, all this needs time to prepare.
2. Reasoning:
It is a blend of both easy and very difficult topics. The topics like Blood Relations, Direction, Coding-Decoding can be done in a brief period. However, it takes ages to understand what exactly Machine Input Output, Syllogism is.
Without practice, you can only solve a single Puzzle in the entire exam duration (fir toh ho gaya selection).
Again, this also needs time to prepare.
3. English:
It wouldn't be a huge problem for some people. However, for students whose English is on weaker side, one year is sufficient to strengthen their foundation, if a well planned strategy is followed.
4. General Awareness:
For banking exams, you need to have a basic understanding about static components in this domain. You need to know how do banks work, types of banks, what is the role of RBI in it? What is CRR, SLR etc.
For certain exams, specific domain knowledge is necessary. Like for SEBI- more knowledge of Capital Market, for IRDAI- Insurance sector knowledge etc.
Unless you're very strong in these topics, you need a good amount of time to understand them.
5. Current Affairs:
The most cumbersome component. Here, you need to be well versed with what is happening around the world. So, reading the newspaper daily is a must in the beginning, after that you may refer to monthly magazines.
For you to understand any contemporary topic, basic understanding of concepts is necessary. For eg. You'll not understand Farm Laws if you do not know what MSP is.
This comes with time and thus, you need to read daily current affairs, supplementing it with monthly magazines at the end of each month for a year.
But, if you just start reading all the year long magazines in the last month of exam..then toh fir ho gaya selection.
Also Read: Tips from Vipin who Cleared 3 Government Job Exams Including RBI!
Mains & Interview
Mains becomes relatively easier if you've already prepared for it from the beginning.
Most of the Mains exams today have at least one descriptive section. Even the non-officer exam of NABARD DA has a descriptive section in Phase 2. So, don't be surprised if it is introduced in other competitive exams as well.
For subjective writing, two things are important- content and practice. You cannot just pick up a pen and start writing answers on the day of exam and expect to clear it. Time and efforts are needed to consolidate the content and practice.
You need not worry much for the Interview from the beginning. Just focus upon basic things of study, maybe work on your hobbies & interest in free time.
Notification Kab Ayega?
Despite reading the whole blog till now, the first question of many would be- "Sir, Notification kab ayega?" The question is valid if you've already started preparing for the exam. But, if you haven't then toh fir ho gaya selection.
Remember, the period after notification of any government exam is only meant for revision and practicing mock tests. You cannot expect to clear the exam if you start preparing for it from scratch after the notification (unless you're Mr/Ms X).
Key Takeaways:
At least 1 year preparation is necessary
Prelims is the most important stage
Don't wait for notification to start studying
Start revision after notification.
So, start small if you want to make it big. Make little improvements every day, you'll soon feel your confidence rising and be able to pass those challenging government exams in a matter of year.
All the best!
To help you prepare 50% faster for competitive exams, ixamBee provides free Mock Test Series all the Current Affairs in English and Current Affairs in Hindi in the BeePedia capsules for GA Preparation. You can also get the latest updates for Bank PO, Bank Clerk, SSC, RBI  NABARD and Other Government Jobs.
Also Read
Do We Need to Read NCERT Books for RBI Grade B Preparation?
XtremeBee Hybrid Course: Is It Worth It? Ask Selected Candidate Nipjyoti
You Only Fail if You Quit! Aspirant Clears RBI Exam in 3rd Attempt