"Whatever I did, it was for the benefit of farmers and I shall continue to do so,"- PM Modi
Prime Minister Narendra Singh Modi, on Friday, announced the repeal of three contentious farm laws as he was not able to convince "some farmer brothers" of the intentions and necessity of these bills that were introduced in 2020. Along with this announcement, he also announced the formation of a committee with representatives from both Central and State Governments to look into issues related to agriculture.
During the television broadcast, he said that despite the government's good intentions, they could not convince some of the farmer brothers of the benefits of these laws. On the auspicious day of Guru Nanak Jayanti, he appealed to all the farmers protesting to return home in good spirits.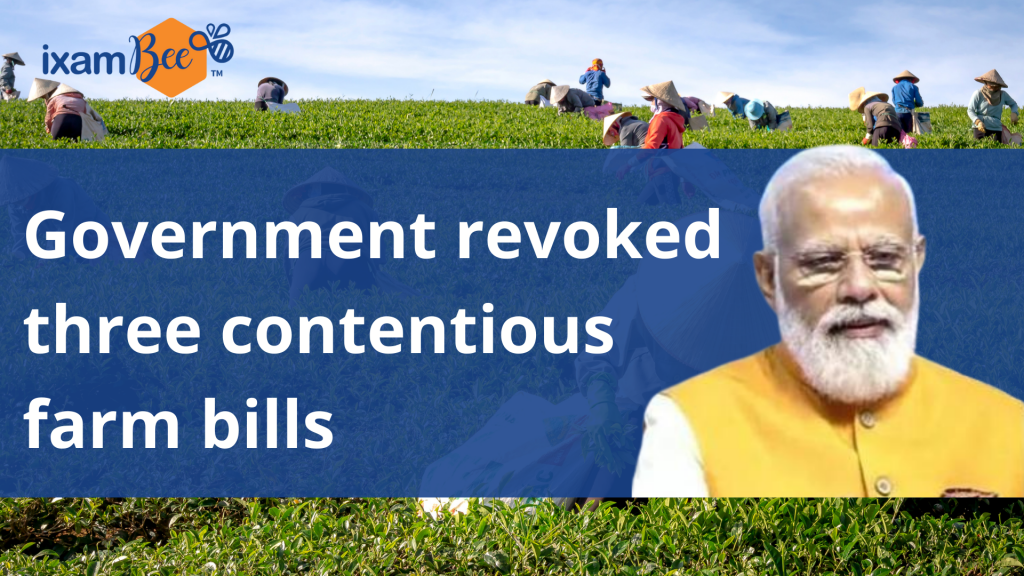 The farm laws revoked by the government are as following:
Farmers' Produce Trade and Commerce (Promotion and Facilitation) Bill, 2020
Farmers (Empowerment and Protection) Agreement on Price Assurance and Farm Services Bill, 2020
Essential Commodities (Amendment) Bill 2020.
Key Highlights of his Speech
The Farm Law legislative process for the repeal would be completed at the end of the month i.e. in the upcoming Winter Session of Parliament.
The Prime Minister asked the agitated farmers to stop protesting and return to their homes.
He said that his government has not only increased MSP but also set up record government procurement centres. Procurement by the current government broke the record of past several decades
Several measures were taken for the betterment of farmers by the government that contributed to increased agricultural production.The Government has worked with seeds at reasonable rates and facilities like micro-irrigation and 22 crore soil health cards.
Also, the government has strengthened the Pradhan Mantri Fasal Bima Yojana that was launched on February 18th, 2016. This has brought more farmers under it.
Agriculture budget has risen by 5 times, over ₹1.25 lakh crore being spent annually said, PM Modi
While addressing the nation PM Modi said that he has seen the challenges of farmers very closely in the life of his five decades. Therefore, when the country gave him the opportunity to serve the nation in 2014, he gave top priority to agricultural development, farmer welfare.
He lists out various measures that are taken by the Centre to improve farmers' situation.
At last, he extends his greetings on the auspicious day of Guru Nanak Jayanti and quotes a few of Guru Nanak's sayings.
This decision by the government is welcomed by the farmers from Punjab, Haryana, Uttar Pradesh and other states who have been camping at Delhi's borders since November 2020.