Read here about an aspirant who cleared the RBI Grade B Exam 2022 while doing her Ph.D. as a full-time student!
Observe the picture given below carefully. What do you see?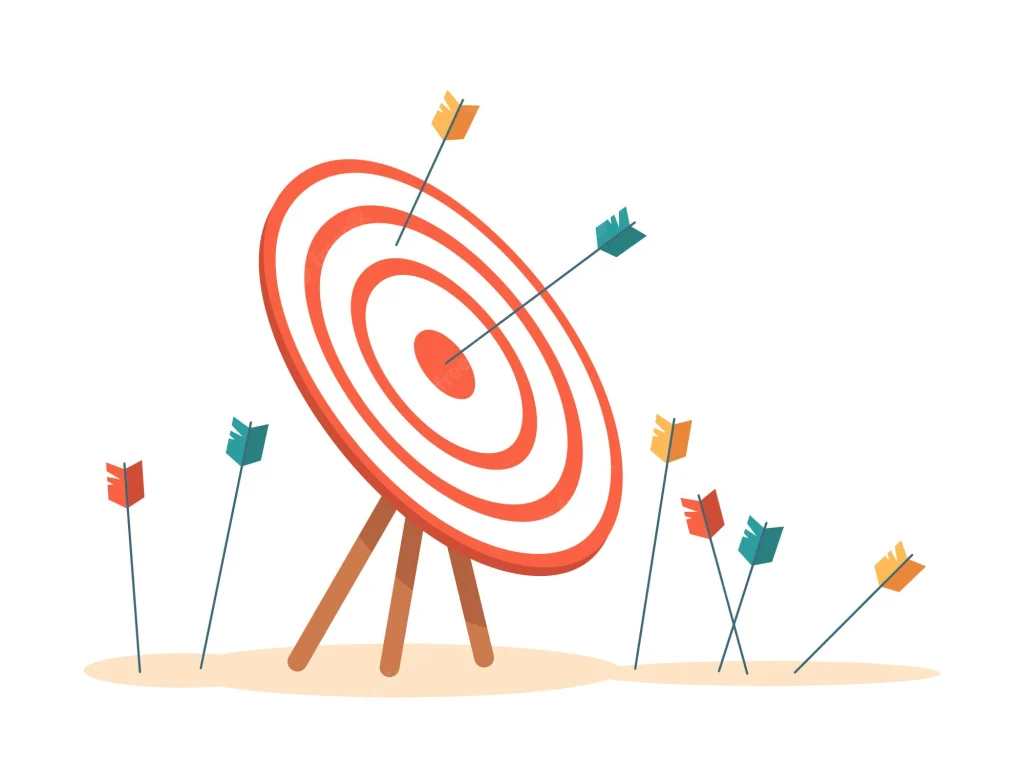 Now, think about the questions below carefully. Each of you will have your own opinion about the questions posed below.
Did you see the arrow that hit the bull's eye first or did you see the ones that missed?
How many arrows were lost before the bull's eye could be hit?
Does it matter how many chances were needed before the aim could be achieved?
Does one perfect shot change the status from failure to victor?
Is it okay if you fail a few times as long as you do not give up?
A lot of these questions will be answered through the story that we want to bring to you today.
Meet Anudeep
Anudeep is an RBI Grade B successful candidate from Sonepat, Haryana. She earned her Bachelor's degree from Hansraj College, Delhi University. She completed her MSc. in Mathematics from IIT Bhubaneshwar and then enrolled herself in a Ph.D. program. We are most pleased to inform you that she has added another feather to her cap after having cleared the RBI Grade B exam in 2022 on her 3rd attempt. Anudeep's story is extraordinary given her many achievements at such a young age.
Let us go over Anudeep's RBI Grade B preparation strategy that will surely help all RBI Grade B 2023 aspirants.
How Will Anudeep's Story Help Me?
Every story resonates with someone in some way. However, Anudeep's story is so multifaceted, that there are so many things for you to learn be it as an RBI Grade B aspirant, or UPSC aspirant, Ph.D. aspirant or any other competitive exam aspirant. We will address the following questions in the interview.
How did Anudeep's background in Mathematics help her in her RBI Grade B exam preparation?
How did she benefit from preparing for both the UPSC and RBI Grade B exams simultaneously?
Why was Anudeep not able to clear the RBI Grade B exam in her earlier attempt?
What was her RBI preparation strategy this time that ensured her success?
What practical tips can we gain from Anudeep's success story?
Also see: Can I Give My RBI Grade B Interview in Hindi? Ask Selected Candidate Shreyash!
RBI Grade B Exam 2022: Lessons Learnt
Try to understand the nature of the exam by studying the RBI Grade B previous year question papers.
Do not be overconfident. Despite Anudeep's strong background in Mathematics, she did not take any of the sections like Quantitative Aptitude or Reasoning for granted. She continued to practice these subjects with the help of the RBI Grade B mock tests. This she did so that there was no mistake made on the actual exam day due to overconfidence.
Also with regard to the subjects that are common for both the RBI Grade B and UPSC exams, Anudeep prepared for them befittingly. Just because the syllabus is similar, it does not mean that the questions or the type of questions asked in the exams would also be the same. For example, subjects like Economics and ESI (Economic & Social Issues) are tested in both.
Anudeep also has a habit of timing herself when answering questions. This is a very unique and effective practice that Anudeep has told us about that we have not heard about from other aspirants. It would be good for you to inculcate the same habit too if you are planning to take the RBI Grade B 2023 exam.
Anudeep was unable to clear the RBI Grade B Phase 2 exam in her earlier attempt because of her slow typing speed. She practiced her typing for the entire year in order to not repeat her mistake. Her hardwork bore fruit eventually.
According to Anudeep, you should certainly not wait for the RBI Grade B Phase 1 results to begin preparing for the Phase 2 exam. The time gap between these 2 exam phases is quite short, i.e., approximately 30 days. The period is only 20 days after the RBI Grade B Prelims results are declared. So, begin preparing right away.
For her RBI Grade B Interview, she took many RBI Grade mock interviews. A feedback that she received during her mock interview was to keep checking the RBI website at regular intervals to check forthe latest updates. This feedback really helped her since she was asked some questions from the RBI reports.
All in all, begin preparing right away, work on your answer-solving/typing speed and do not let any sort of overconfidence hamper your exam preparation.
Irrespective of which stage of your RBI Grade B exam preparation you are on, we encourage you to draw inspiration from Anudeep's journey. Please be sure to watch her complete interview with Prachi ma'am which has been added for you below.
Team ixamBee wishes you all success!
At ixamBee you can find free Mock Test Series, GK updates in the form of BeePedia, as well as the latest updates for Bank PO, Bank Clerk, SSC, RBI NABARD and Other Government Jobs.
Also Read
XtremeBee: Your Complete Guide to becoming an RBI Grade B Officer
How to Crack the RBI Grade B Exam as a Working Professional on 1st Attempt
You Only Fail if You Quit! Aspirant Clears RBI Exam in 3rd Attempt
Bank PO Clears RBI Grade B 2022 Exam: Prep Tips from Selected Candidate