Read here best SSC CGL Preparation 2022 tips from toppers to understand how to prepare for SSC CGL exam 2022 especially for Tier 1.
The Staff Selection Commission (SSC) has rolled out its official notification of the Combined Graduate Level (CGL) 2021-2022 examination on December 23, 2021. The SSC CGL exam will be conducted over four stages, they are:
Tier 1- Computer Based Examination
Tier 2- Computer Based Examination
Tier 3- Pen and Paper Mode (Descriptive paper)
Tier 4- Computer Proficiency Test/ Skill Test (wherever applicable)/ Document Verification
The SSC CGL Tier-I exam date is scheduled for April 11 to April 21, 2022.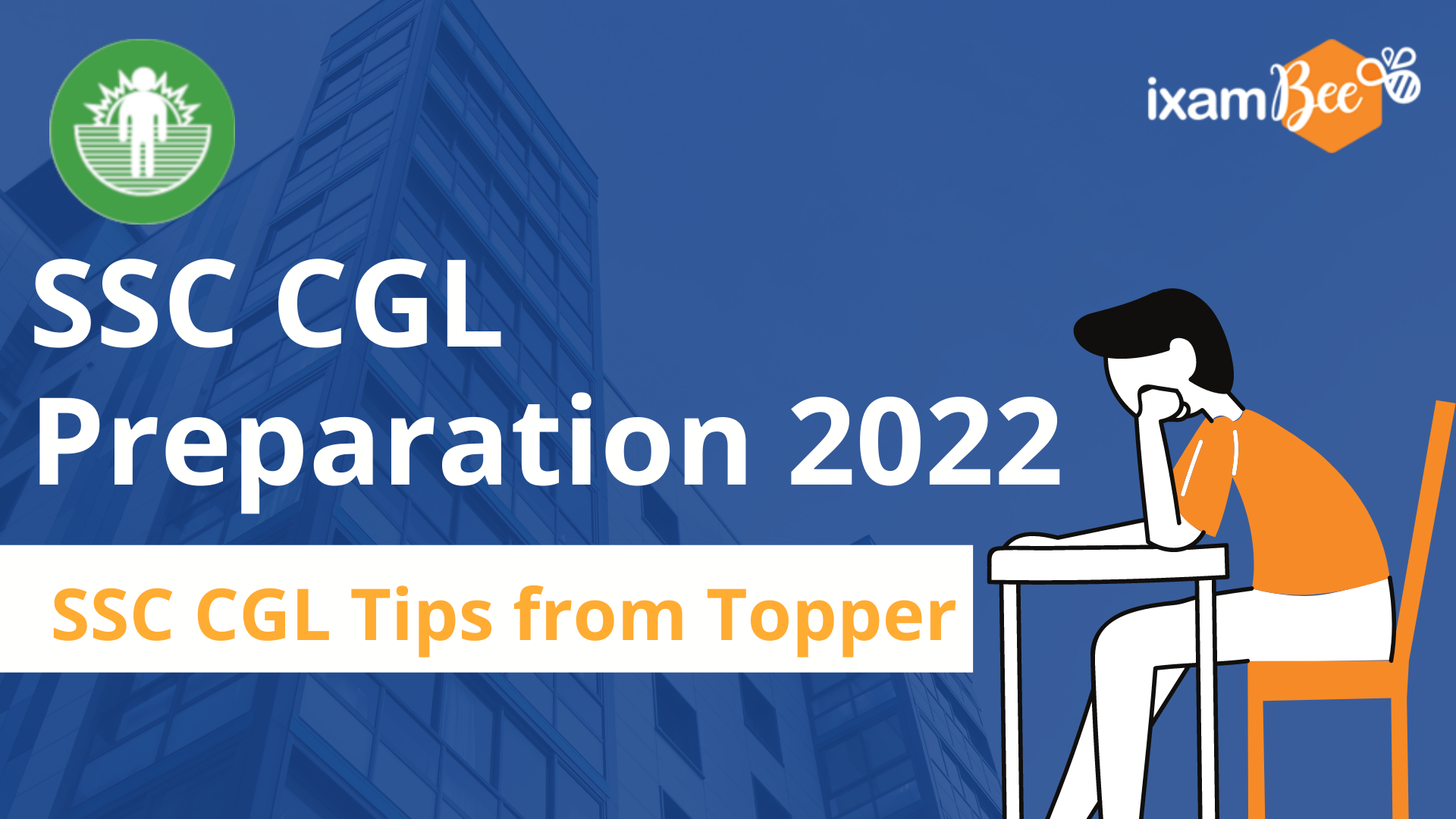 SSC CGL Exam 2022
This is a wonderful opportunity for many aspirants; however, cracking this exam is no walk in the garden. Competition for this exam is very high and one must be very much determined and focused on his/her preparation strategies. In this article, we will discuss the SSC CGL Preparation 2022 tips, especially for Tier-1 from toppers to understand how to crack SSC CGL 2022.
How to Prepare for SSC CGL 2022?
There is always a question in the mind of every aspirant about what strategy did the toppers of SSC CGL adopt to crack the exam. We have the answer to all your questions; below are section-wise SSC CGL preparation tips from toppers of the previous years' exam.
However, before we begin, it is imperative that you study the SSC CGL syllabus 2022 and SSC CGL exam pattern in detail.
Time Management and accuracy are the two important factors that differentiate a successful candidate from the other exam takers. One must not only be accurate while answering questions but also manage their time well.
SSC CGL Preparation 2022: Tips from Toppers
General Intelligence & Reasoning
Reasoning is one of the important and easiest sections.
This section, unlike the Quantitative section does not test your ability to remember different formulas, hence one just need to apply logic and critical thinking to score high in this section.
Solve as many as 20-30 questions on Reasoning & General Intelligence everyday to understand how you need to approach different types of questions that you may be asked in the exam.
To gain command on all the chapters, practice the SSC CGL previous year question papers and that should be very helpful to score good marks.
For General Intelligence & Reasoning, some important topics are; Coding & De-coding, Arithmetic Number Series, Statement Conclusion, Critical Thinking, Social Intelligence and Decision-Making.
General Awareness/General Studies
Since this section does not involve any calculations or solving, one can save a lot of time in this section.
If one is consistent in their preparation of the GA/GS section, one can score high marks in this section in a relatively lesser time than Quantitative Section or English Section.
Read ixamBee's BeePedia updates to find all the latest GA information in one capsule.
Read NCERT books thoroughly and newspapers daily to make notes of important events.
Take a daily GA quiz with ixamBee to test yourself!
Quantitative Section
Quant is the most important section for a successful SSC CGL candidate as it is the most scoring section.
Therefore, one should be smart in making notes of important formulas and revising them along with shortcuts and enough practice.
Please note, more than half of the questions in this section cover the topics of algebra, trigonometry, geometry and menstruation.
In this case, you must divide your plan to cover all these topics properly. We advise you to dedicate at least 1 hour to one of these topics daily. Practicing a variety of questions is the only foolproof method to sore well in the Quantitative Aptitude section.
To practice well, you must take at least 1-2 SSC CGL free mock tests every week.
English Language
This section is also high on weight age with 50 marks dedicated to it.
Read a good English newspaper daily like The Hindu, Telegraph, etc. and make notes of new words you come across. This will help increasing your vocabulary.
Solve 1 grammar exercise daily.
Watch the news in English when you can. This way, you will be able to brush up on your GA and English in tandem with each other.
Practice previous years' papers exams and attempt as many mock tests as you can.
Also read: How to Crack SSC CGL 2022 in First Attempt?
Other SSC CGL Tips from Toppers
Read some more SSC CGL 2022 preparation tips by toppers that will help you score better and excel in the exam.
One should be thorough about the SSC CGL exam pattern and syllabus 2022 before beginning the preparations for the exam. This will help you in strategizing for the D-day and strengthening topics of importance.
Make an SSC CGL 2022 study plan according to your strengths and weaknesses. You can find out about your strengths and weaknesses by attempting mock exams that are available free of cost on ixamBee. A study plan can help you focus on your shortcomings.
Do prepare a timetable that is comfortable yet intensive.
Time Management: While preparing for the exam, time management is of the absolute essence. Successful candidates learn to solve questions using minimum time. Simulate exam scenarios as much as possible with similar time constraints. Increase your efficiency by improving accuracy and managing time as the exam day draws near. This can be done by attempting a maximum number of mock exams.
Notes for exam preparation: Successful candidates know the importance of revision and prepare notes containing simple tricks, summaries of important topics and important formulas. One should prepare notes containing important topics for the exam and revise it regularly.
Easy first, difficult later: During the preparation for the exam, strategies to solve the easier questions first. This will give you more time for the difficult questions as well as increase your confidence
Also, ensure that you take a look at the to understand what you may expect from this exam.
Last but certainly not the least, as aforementioned, practice SSC CGL Tier II mock tests as well. ixamBee offers numerous mock exam papers which simulate the level and toughness of the actual SSC CGL exam. So, practice these exams regularly.
SSC CGL Preparation with ixamBee
We hope the aforementioned SSC CGL preparation tips by toppers will help you gain an edge over your peers on D-day. For more assistance, you will find ixamBee's SSC CGL Tier I Online Course at your disposal.
The keyword for being a successful SSC CGL candidate is EFFICIENCY which includes proper time management and accuracy. Becoming a topper in an exam like SSC CGL requires you to be different from the other participants and the secret ingredients are dedication and consistency. One should start preparations well in advance and use the correct tools to strategies their preparations.
Do value your time and stay dedicated and focused. As the old adage goes, "Winners do not do different things, but do the same things differently." Successful candidates know their areas of strengths and weaknesses and focus on improving their weak areas.
Also Read
Learn about SSC Career And Jobs Part 2
пай пс займ личный кабинетзайм экспресс москва адресазайм якутск