The Covid-19 pandemic lockdown saw a surge in share market investment with a large proportion of trading being mobile-based. This growing trend of digitalized stock trading especially by youth has captured the eye of the capital regulator market – SEBI.
Keeping in mind the new investors who do trading from their mobiles, Shri Ajay Tyagi, ex-Chairman, Securities and Exchange Board of India / SEBI launched Saa₹thi mobile app on January 19, 2022, to provide investors with proper information about the securities market.
The ₹ represents R.
Before you delve deep into Saa₹thi mobile app, it's time to have a crisp look at the security market domain.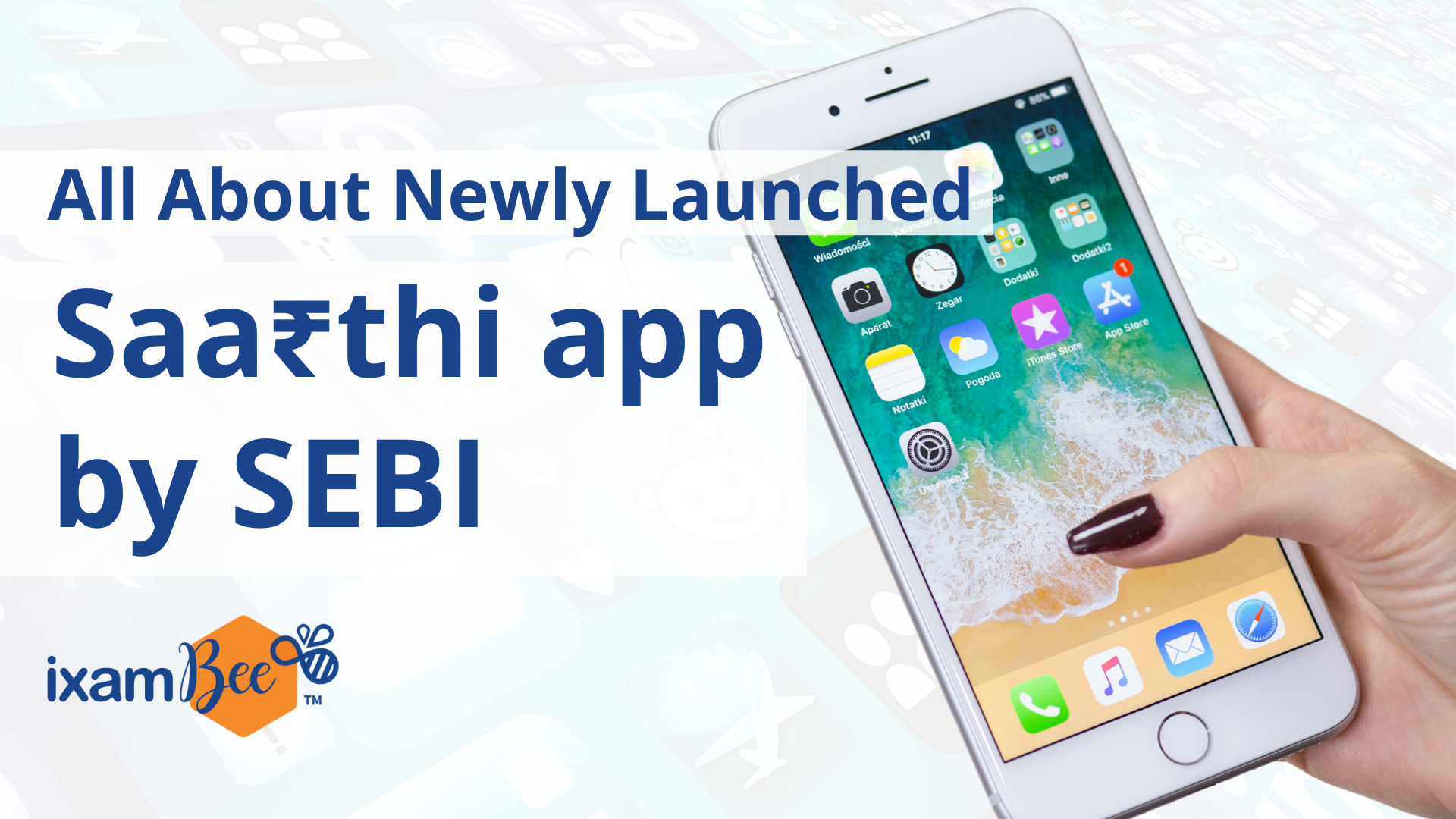 A Brief Introduction of Securities Market
The security market is a component of the financial market where securities are sold and bought based on demand and supply to raise funds. They have two segments –
Primary Market – company raises funds from the public by issuing new securities
Secondary Market – once issued in the primary market, the company lists its shares on the stock exchange where investors can sell/buy them
The primary function of the security market is to enable the capital flow from those who have it to those who need it. They provide channels for the allocation of savings to investments depending upon the economy's abilities to invest and save.
Securities are negotiable financial instruments that have some type of financial value attached to them. They are of the following types as depicted in the image below.
Also Read: Full Form of SEBI with All Details
What is Saa₹thi App?
The Saa₹thi application provides information about mutual funds, their working, trading and settlement and KYC processes. Besides this, the Saa₹thi app also includes a grievance redressal mechanism and all developments taking place in the trading market. Saa₹thi app is available in Hindi and English format for both iOS and Android users. SEBI plans to develop the Saa₹thi app in local languages as well, in near future.
What's The Need for Saa₹thi App?
"With the pandemic impacting interest rates on saving schemes and fixed deposits, the stock market emerged the top choice" as reported by various newspapers.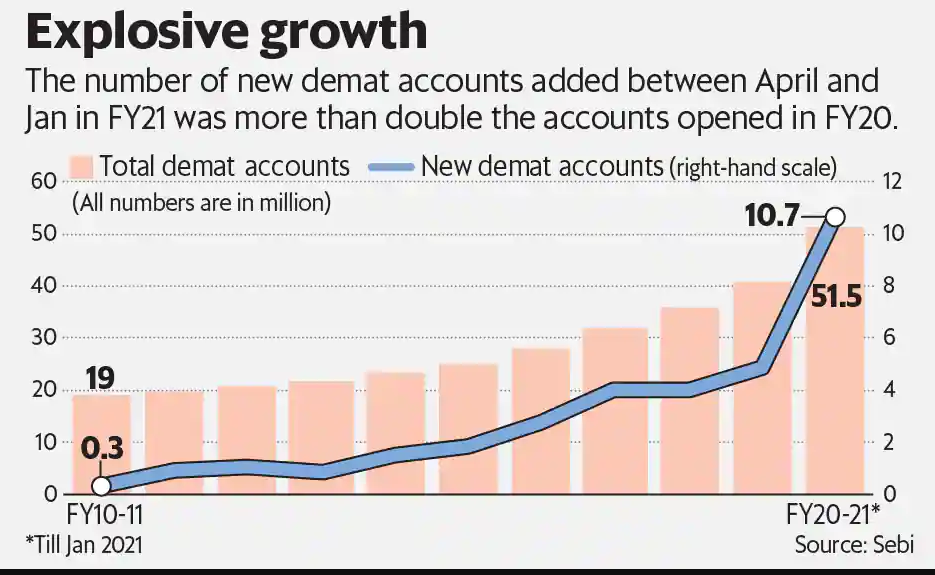 NSE or National Stock Exchange, which is India's largest financial market, states that the individual investor's share has increased from 39% to 45% in March 2020. Also, a whopping 142 lakh new individual investors joined the stock market in the pre-pandemic time. This surge and enthusiasm among masses especially youth to invest in trading through smart phones grabbed SEBI's attention. Seizing this opportunity SEBI launched Saa₹thi to help these individual investors trade. With this rising trend of mobile-based trading, the Saa₹thi app will help in easy accessibility of important and useful information to the masses easily.
All About Saa₹thi App
Here are a few simple steps to guide you through the use of the Saa₹thi application.
Install the Saa₹thi app from Google play store or app store.
Once it is installed, you will have three options as shown in the image below.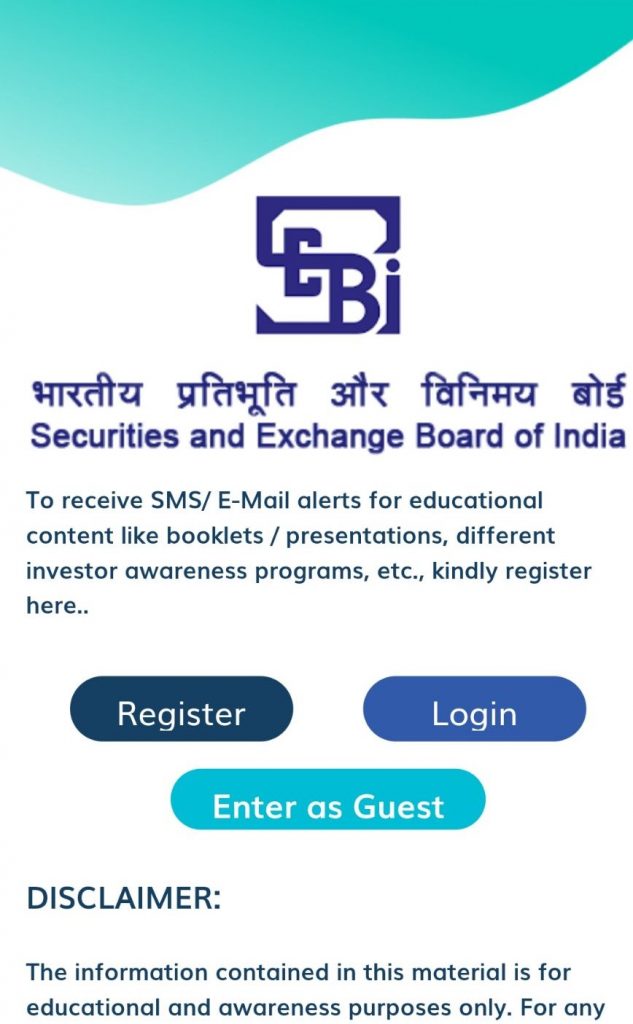 If you don't want to register then choose "enter as guest" option.
If you want to get registered then enter details like name, email id, contact number, password and PAN card number.
Your account is created and a tab with six options will be visible as attached below.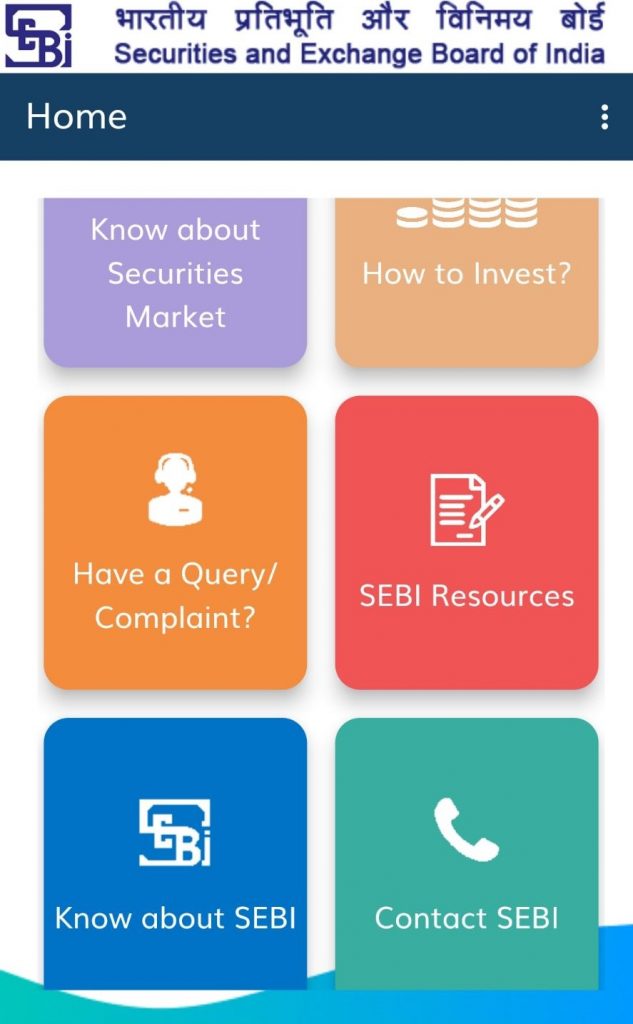 Now you can surf any information related to the security market, shares, bonds and investment, about SEBI and its resources and more.
If you have any doubts related to the security market, the Saa₹thi app has a 'Have a Query' option to resolve the issue.
Besides this, you can contact SEBI on the numbers mentioned under the "Contact SEBI" section to have a direct call with them.
Why a surge in individual investors in India?
The investing pattern has changed across the world over the past two years. The COVID-19 pandemic gave a push to young investors to join the financial market force. Their sheer numbers in 2020-21 surprised the market player. India itself recorded a whooping high of 10.4 million active investor accounts in post-pandemic 2020. This surge is mainly due to some of the reasons mentioned below.
The reducing bank interest rates are making the returns from such investments very low.
Increase in global liquidity.
Broader shift among Indians, from the traditionally preferred physical assets and bank deposits.
Internet penetration to the remotest corners of the nation has opened improved accessibility to market news, investment education and awareness among investors.
Job losses coupled with salary cuts and an uncertain economic future have left millions mired at home thus looking for ways to enlarge their financial situation.
Advancement in technology has empowered investors with robust online tools for trading which in turn offer transparency and access to real-time trade execution.
Expansion of active investor communities who are ready to offer market analysis and investment opinions.
Increase in the market capitalization in stock markets.
With a thought that as this Saa₹thi app is creating a niche for itself among the market investors, so is ixamBee a Saa₹thi to every aspirant who is ready for SEBI Grade A 2022 Phase 2. Hit the target with the help of our experts by enrolling in SEBI Grade A online course and bring that change you want to see in your life.
Also Read
Are SEBI Employees Allowed to Trade?
SEBI (FPI) Regulations: Meaning & Recent Amendments
At ixamBee you can find free Online Test Series, GK updates in the form of BeePedia, as well as latest updates for Bank PO, Bank Clerk, SSC, RBI, NABARD, and Other Government Jobs.