The SEBI Grade A 2022 recruitment has begun. Furthermore, the SEBI Grade A 2022 Phase 1 exam is scheduled to take place on February 20, 2022 and the Phase 2 exam is scheduled to be held on March 20, 2022.
In this article, we are going to discuss the value of taking mock tests as an invaluable part of your SEBI Grade A 2022 Phase 2 exam preparation. Therefore, if you are appearing for the SEBI Grade A exam 2022, we urge you to go through the details provided below carefully.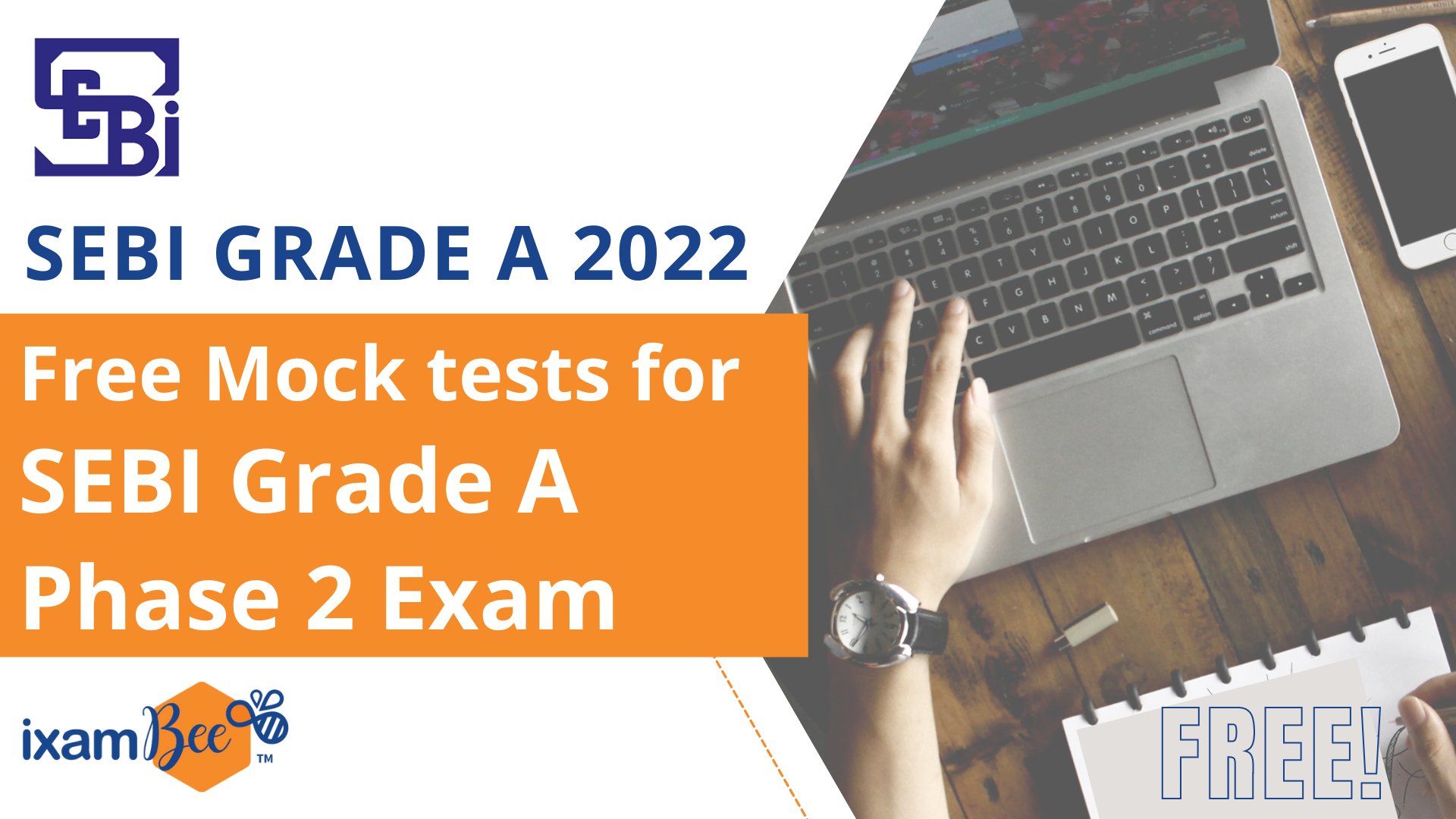 Importance of Taking SEBI Grade A 2022 Mock Tests
First and foremost, it is important to understand that any exam preparation is incomplete without practicing. Therefore, taking mock tests forms an essential part of your exam preparation irrespective of the exam you are taking and SEBI Grade A 2022 exam is no different. Not taking enough mock tests before the exam will affect your overall performance as it will be difficult to ascertain the level of your preparation. Thus, we cannot stress enough the importance of taking as many mock tests as possible before the actual exam.
Let us now look at the importance of prioritising SEBI Grade A Phase 2 mock tests-
ixamBee's Free Online Mock Test Series
If you are looking for quality online mock tests for your SEBI Grade A 2022 exam preparation, look no further as ixamBee is providing SEBI Grade A Phase 2 Mock Tests.
Benefits of taking ixamBee's SEBI Grade A Phase 2 mock tests-
Firstly, they are absolutely free.
It follows the latest exam pattern and question trend.
These mock tests have been prepared by experts.
After every test you are given a detailed solution with short tricks for all the questions, which is very helpful.
Get a detailed analysis of your strengths/weaknesses based on the questions you attempt.
You will get a ranking against other test takers as well, which assists you in understanding where you are at with your preparation.
You will also get the option to re-attempt the mock test.
Study with ixamBee for SEBI Grade A 2022
Online Course
If you are preparing for the SEBI Grade A 2022 exam, ixamBee is providing the SEBI Grade A Online Course which can help you in making your exam preparation easy.
However, if you are still not sure whether you need this course or not, you can check out our Demo Lectures for SEBI Grade A and then come to a conclusion.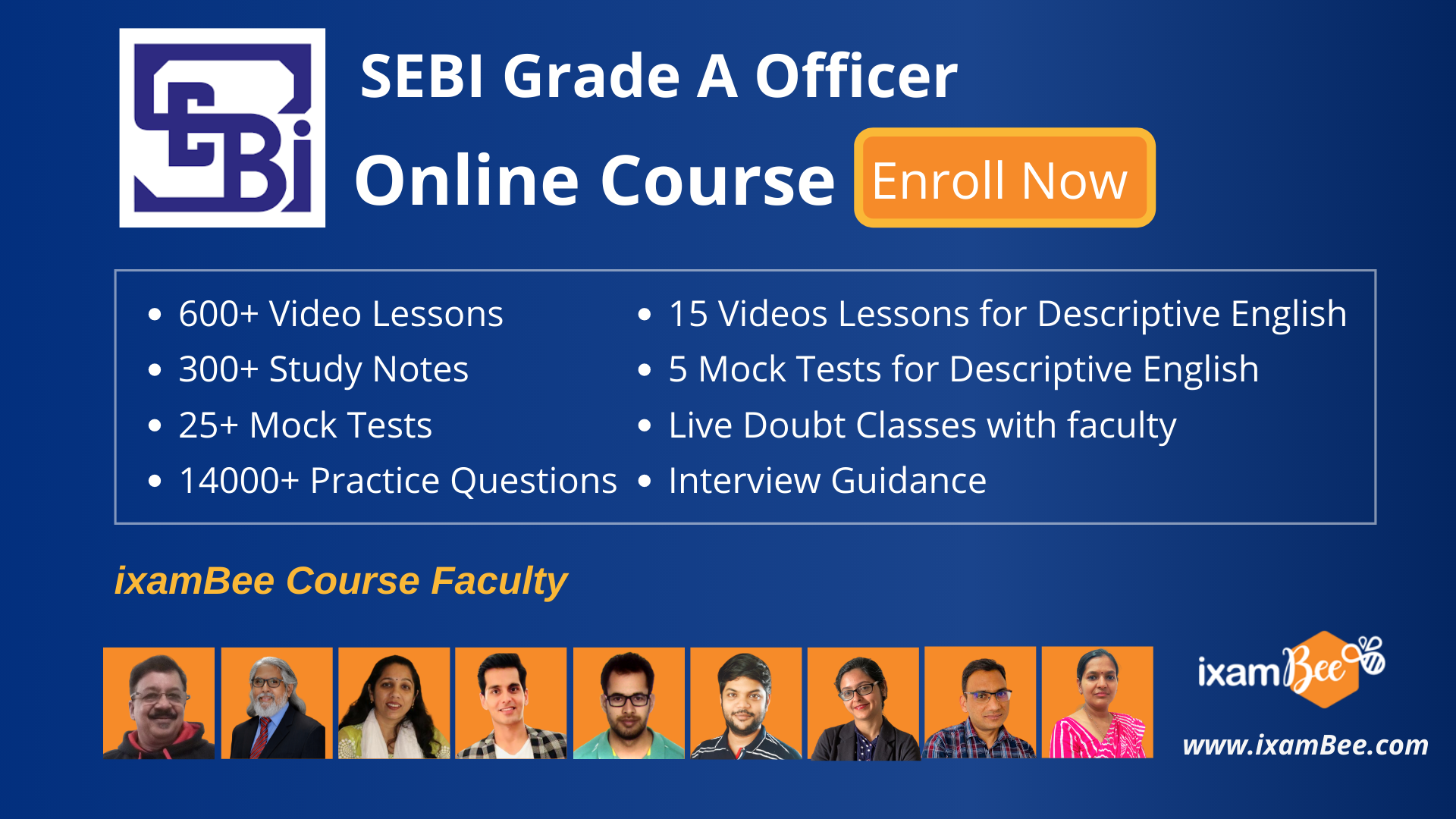 Previous Year Question Papers
We also encourage you to go through the SEBI Grade A previous year question papers. This will help you identify the core topics and peripheral topics. Moreover, it will enable you to narrow down the most important questions that you must practice and revise just before the exam.
It is evident from the above discussion that mock tests play a crucial part in your exam preparation. Therefore, we encourage you to take mock tests before the actual exam as the mock tests will assist you in identifying your weak areas and judge your preparation before the exam.
At ixamBee you can find free Online Test Series, GK updates in the form of BeePedia, as well as latest updates for Bank PO, Bank Clerk, SSC, RBI, NABARD, and Other Government Jobs.
Also Read
SEBI Grade A Officer Phase 2 Previous Year Paper and More
SEBI Grade A Exam 2022: Phase 2 Descriptive English Paper
Important Topics for IT Stream: SEBI Grade A 2022
General Stream: SEBI Grade A Phase 2 Exam Analysis 2021