Read here tips for RBI 2022 Preparation with Best RBI Grade B Strategy and 2 month Study Plan 2022 to understand how to crack RBI Grade B in first attempt.
RBI Grade B Recruitment 2022
The RBI Grade B notification 2022 is expected any day now. Therefore, Team ixamBee urges you to begin your preparation right away if you want to beat the competition and get ahead of your peers. To help you with your RBI Grade B Officer exam preparation, experts at ixamBee have designed a 60-day RBI Grade B Study Plan.
In this article, we will understand how to prepare for RBI Grade B with the help of the RBI Grade B strategy and 2 month Study Plan 2022.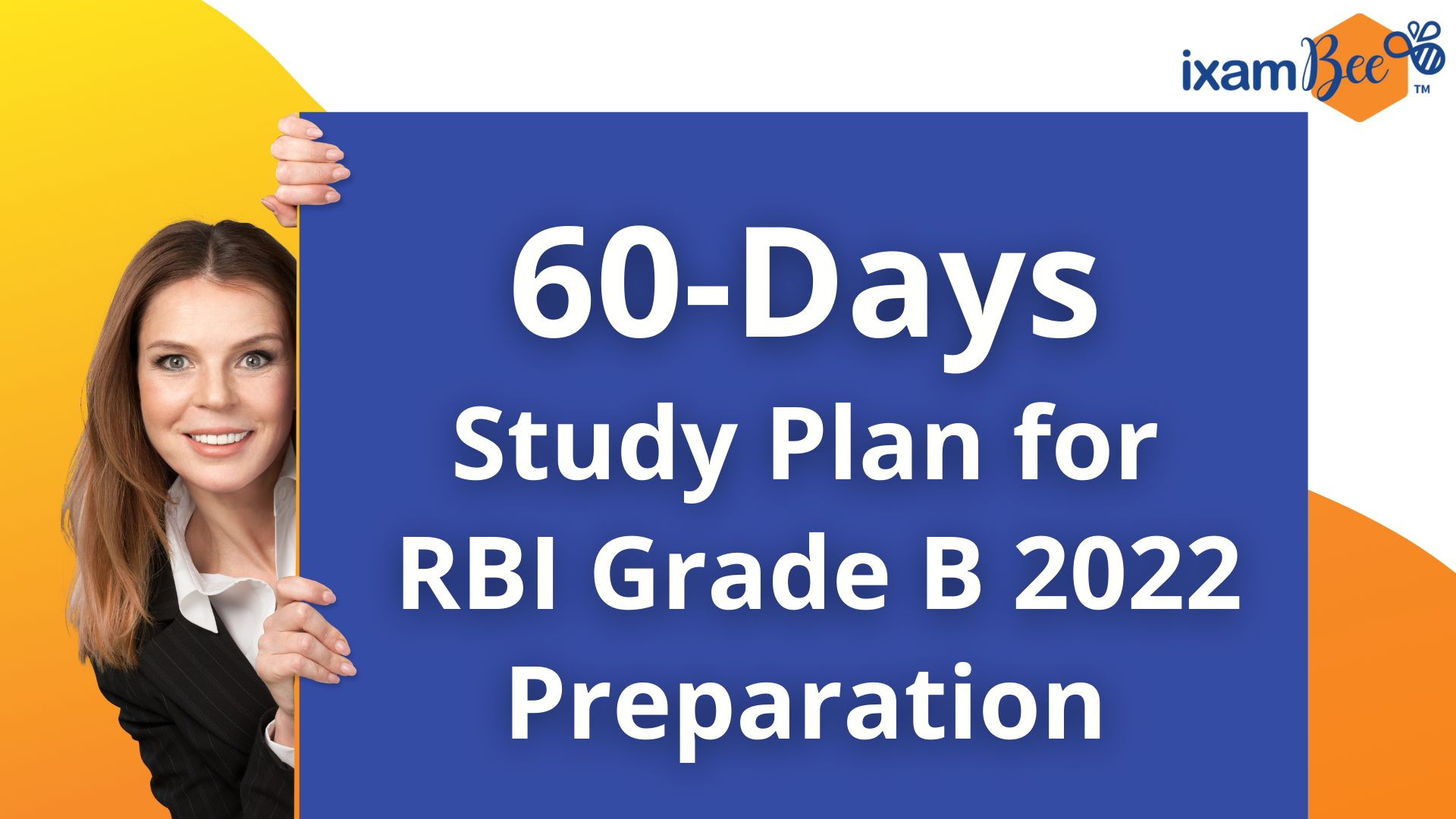 RBI Grade B Preparation Strategy
Your RBI Grade B preparation strategy should be a combination of 3 essential elements. They are;
Proper study plan + mentorship
While the first two can be found for free on our website, in this article, we are going to discuss why you need an organized study plan.
Do I Need a Study Plan?
Simply put, yes. You cannot expect to clear an exam as competitive as RBI Grade B 2022 without a proper plan. For this, you need to organize your schedule in order to cover your syllabus completely and comfortably and save enough time for revision. ixamBee's RBI Grade B Study Plan 2022 has been designed to help aspirants organize their study schedule.
Also read: RBI Grade B 2022 Syllabus for all subjects
RBI Grade B 2022 Preparation: Study Plan
Do you want to understand how to prepare for RBI Grade B 2022? If yes, then go through the study plan below to understand what your RBI Grade B strategy should be.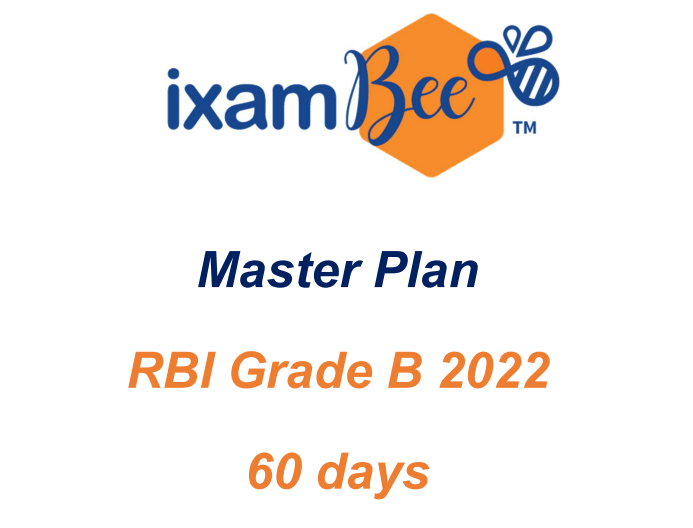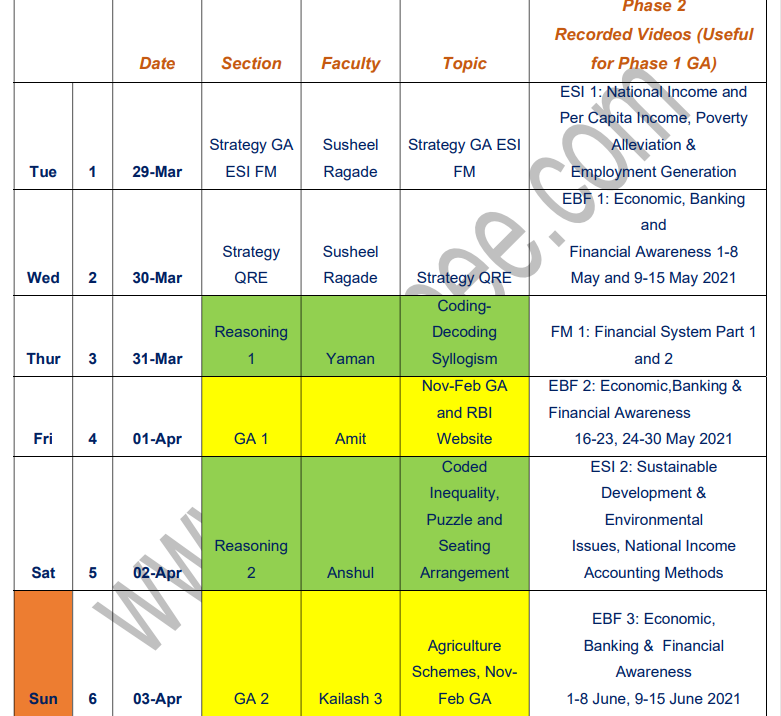 Would you like to read the rest of the RBI Grade B 2022 study plan? If your answer is yes, all you need to do is join hands with ixamBee!
Click on the image below to enrol!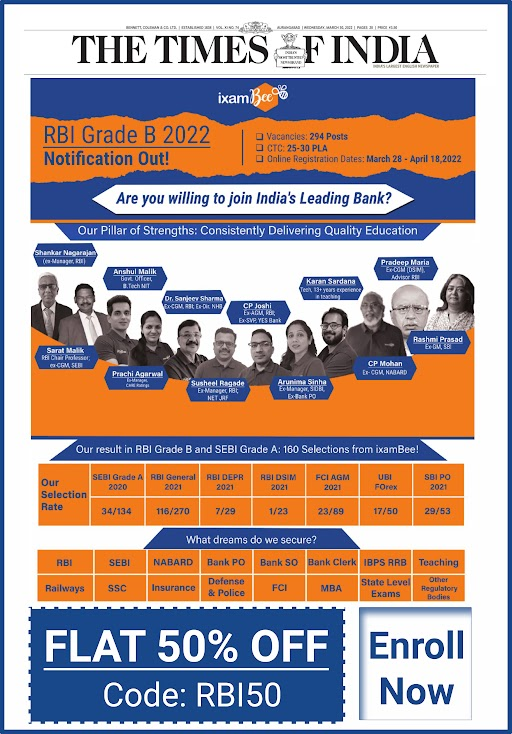 We hope you will make the most of this opportunity that has come your way to ace your RBI Grade B 2022 preparation.
We wish you the best always.
At ixamBee you can find a number of Online Courses, GK updates in the form of BeePedia, as well as latest updates for Bank PO, Bank Clerk, SSC, RBI, NABARD and Other Government Jobs.
Also Read
Perks of being an RBI Grade B Officer
RBI Grade B Salary: RBI Grade B Salary After 7th Pay Commission
13 Mistakes to Avoid While Preparing for RBI Grade B Exam
Descriptive Writing Strategy and Tips for RBI Grade B Phase 2