Attention RBI Grade B aspirants, ixamBee is back with its next blog topic which is important from RBI Grade B exam point of view. In our last blog, we learned What is FALLCR? In this article, let us learn about What is the "Monetary Policy Corridor"? When you are preparing for RBI Grade B exam, you very well know the importance of Monetary Policy and any topic related to Monetary Policy. RBI Grade B exam preparation requires you to have through knowledge about Monetary policies and topics around it.
What is "Monetary Policy Corridor"
Policy corridor refers to the range within which the operating target of the monetary policy (i.e. the weighted average call money market rate) moves around the policy rate announced by the central bank.
If the weighted average call money market rate remains within the corridor, it shows a comfortable liquidity situation in the financial system and economy.
In India, the monetary policy corridor refers to the difference between the reverse repo rate and the high cost MSF rate.
Click here to practice RBI Grade B FREE Mock tests
The benefit of remembering the above relationship is that one can tell what would be the Reverse repo rate and the MSF rate (and also the Bank rate), by just remembering the Repo Rate.
For example, as of July 2019, the repo rate stands at 5.75%; consequently,
Reverse repo rate = repo rate – 25 bps = 5.75%- 25 bps = 5.50%
MSF rate (and Bank rate) = repo rate + 25 bps = 5.75% + 25 bps = 6.00%
Note – On the recommendation of the Expert Committee to Revise and Strengthen the Monetary Policy Framework, chaired by Dr. Urjit R. Patel, the width of the policy corridor was narrowed from 100 bps in April 2016 to 50 bps in April 2017.
ixamBee's RBI Grade B 2019 online course has been formulated by our esteemed faculty, Mr. Chandraprakash Joshi (ex-RBI GR B, MBA-Finance, PhD), Ms. Arunima Sinha (Coach for Banking exams for 6 years, Ex-Manager SIDBI, Ex-Bank PO), Ms. Prachi Agarwal (MBA Finance with over a decade experience) and Ms. Veena.M (B.Sc. Agri, MBA, Content Expert for General Awareness).
Click here to get FREE demo of RBI Grade B online course
Few of our next blog topics are as follows:
What is the VRR scheme for FPIs?
What is the difference between FDI, FPI and FII?
Want to know more about the topics, then stay tuned to our blogs section.
About the Author Prachi Agarwal: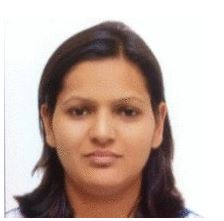 Prachi Agarwal is an MBA (Finance) from BIMTECH, Noida and B. Com (Hons) from Hansraj College, Delhi University. She has previously worked with CARE Ratings. At ixamBee, she is faculty for Financial and Management and Securities Market Awareness. Her expertise topics are Ratio analysis, risk management, bond valuation, etc. She is the student's favorite faculty for her easy to understand approach while teaching in Live Classes.
Get Free Online Test Series, Daily GK Update, PIB Current Affairs, Banking Awareness as well as latest updates for Bank PO, Bank Clerk, SSC, RBI, NABARD and Other Government Jobs. займ с залогомбезпроцентный займ онлайноформить кредит займ