The IBPS SO AFO result 2021-22 was declared on April 01, 2022. The IBPS SO AFO notification 2022-23 is expected to be released in some time. In today's article, we will try to understand the IBPS SO AFO previous year cut-off and final cut-off calculations. So, if you are an IBPS SO AFO aspirant, please go through this article carefully.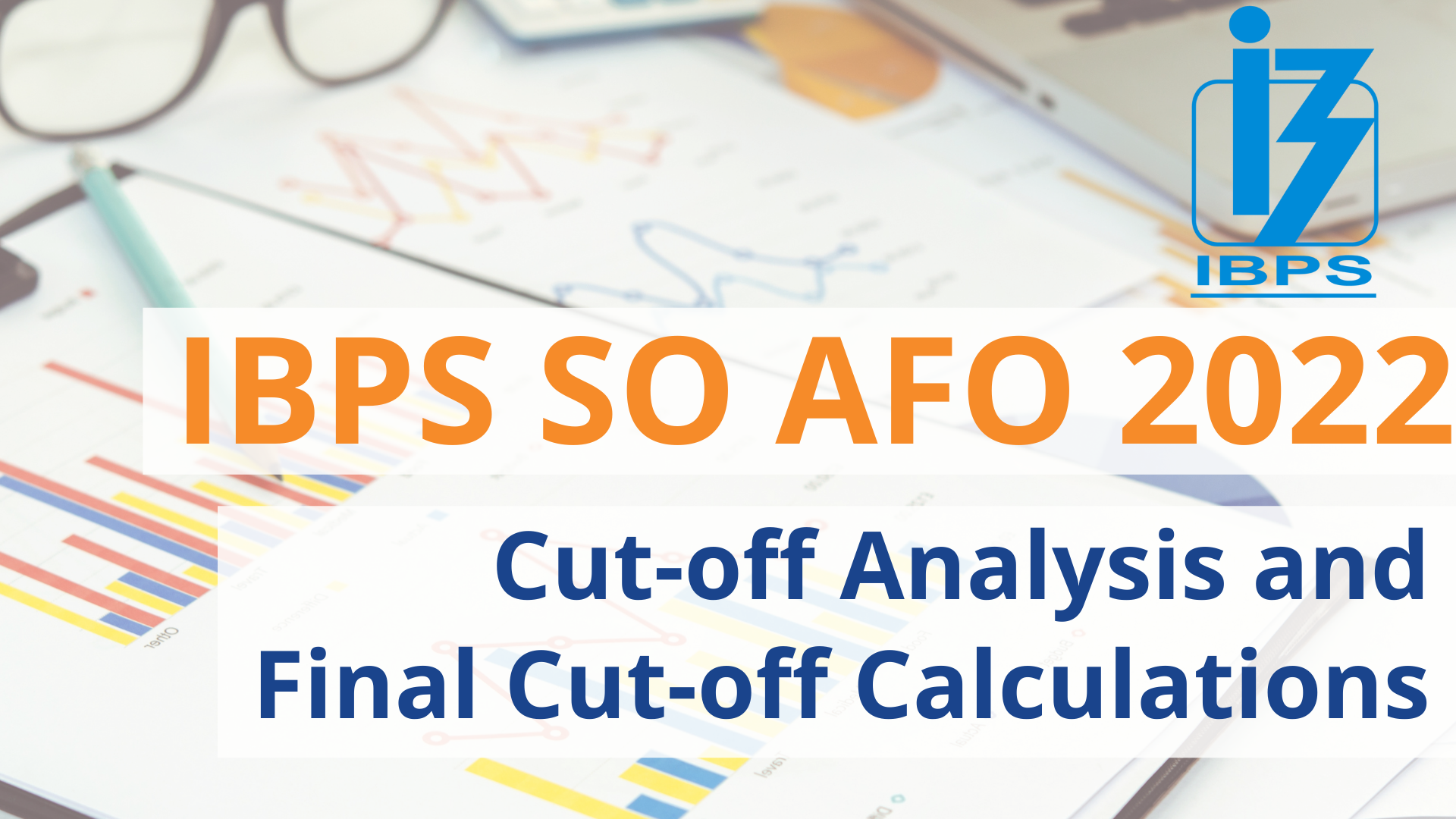 IBPS SO AFO 2022: Previous Year Cut-off
While preparing for any competitive exam, going through the previous year cut-off is essential. This helps you in understanding and judging the difficulty level of the exam and gives you a rough idea about the expected level of the exam for the upcoming recruitment cycle.
Moreover, since the announcement of the IBPS SO AFO result, there has been some speculation among the candidates with respect to the IBPS SO AFO cut-off. Therefore, you must refer to the IBPS SO AFO previous year cut-off to ease your anxiety. By doing this, you can analyse the sectional as well as the overall cut-off. This exercise will throw a light upon the level of preparation that you would need for the upcoming IBPS SO AFO recruitment cycle.
The marks obtained in IBPS SO AFO Mains and Interview play an important role in the final selection. The weightage of Mains marks to that of Interview marks is 80:20. However, to secure a selection, your final marks should be a little higher than the final cut-off.
The IBPS SO AFO cut-off analysis and final cut-off calculations are discussed in detail in the video attached below-
IBPS SO AFO: Previous Year Question Papers
Since the IBPS SO AFO 2022-23 notification is yet to be released, we would advise you to start your preparation right away. We would recommend that you start your exam preparation with ixamBee's IBPS SO AFO previous year question papers. Going through the previous year question papers should be an integral part of your IBPS SO AFO exam preparation. This is because-
IBPS SO AFO: Exam Analysis
Furthermore, you can also benefit greatly by referring to the IBPS SO AFO Prelims & Mains Exam Analysis-
Free Mock Tests
The most crucial part of your IBPS SO AFO exam preparation is taking as many IBPS AFO free mock tests as possible. This will affect your overall performance in the actual exam as without enough practice you will be unable to assess your level of preparation. Moreover, it will help you with the following-
Other Resources for IBPS SO AFO
Online Course
To help you realise your dream of becoming an IBPS SO AFO, ixamBee is here to help you. ixamBee is providing the IBPS SO AFO online course, which has been especially curated for you by our experts, who have first hand experience in this field. Let's look at some features of this course-
We hope you start your IBPS SO AFO exam preparation right away. Starting early will give you an edge over other candidates.
We wish you the best!
At ixamBee you can find free Online Test Series, GK updates in the form of BeePedia, as well as latest updates for Bank PO, Bank Clerk, SSC, RBI, NABARD, and Other Government Jobs.
Also Read:
Agriculture Current Affairs for IBPS AFO, NABARD, FCI, UPSC
IBPS Exam Calendar 2022: IBPS Recruitment Exam Calendar 2022 Out!
IBPS PO Final Result 2022: Direct Link to Final Merit List & Scorecard
English Preparation for Bank Exams: Syllabus & Best Tips for IBPS AFO & NABARD