What is SEBI?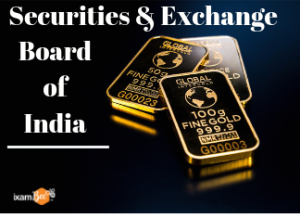 SECURITIES AND EXCHANGE BOARD OF INDIA
SEBI stands for Securities and Exchange Board of India, which acts as a regulator for the securities market in India. It was first established in the year 1988 AQF as a non-statutory body.
It was given the statutory powers on 30th January 1992 with the SEBI Act 1992 being passed by the Parliament.
The Government of India granted an autonomous status to SEBI on 12th May 1992 .Before SEBI came into existence, 'Controller of Capital Issues' acted as the regulatory authority.
HEADS AND HEADQUARTERS OF SEBI
SEBI or Securities and Exchange Board of India is currently headed by chairman Ajay Tyagi and Anand Rajeshwar Baiwar , (IRS officer) is the current executive director.
SEBI has its headquarters at the business district of 'Bandra Kurla Complex' in Mumbai, Maharashtra and has Northern, Eastern, Southern and Western Regional Offices in New Delhi, Kolkata, Chennai and Ahmedabad respectively.
FUNCTIONS AND RESPONSIBILITIES OF SEBI
The basic functions of SEBI are described by the Preamble of SEBI as ".. to protect the interests of investors in securities and to promote the development of, and to regulate the securities market and for matters connected therewith or incidental there to".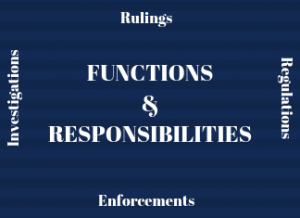 SEBI is responsible towards three categories of groups that form the securities market and is supposed to take care of all kinds of needs or requirements of all these groups –
Issuers of securities

Investors

Market intermediaries
The functions of SEBI can be classified into three types :
Quasi – legislative –

Drafting regulations

Quasi- judicial –

Passing of orders and rulings

Quasi – executive –

Conducting investigations and enforcement actions
Apart from the above major functions that SEBI is expected to perform, we can broadly classify the other important functions in detail as follows –
Prevention of price rigging

( Price rigging is an illegal action that occurs when parties conspire to fix or inflate prices to achieve higher profits at the expense of the consumer. Also known as "price fixing" or "collusion," price rigging can be found in any industry.)

Restrict insider trading –

To prevent insider trading, SEBI has barred trusts of listed companies and employee welfare schemes from purchasing their own shares from the secondary markets.

Educating the traders and investors –

SEBI is also responsible for imparting financial education to the investors and traders. It can be related to money management alongwith basics of financial markets.
Enforcing guidelines –

to prevent malpractices.
Regulating the takeover of companies
Registering and regulating the functioning of mutual funds
Conducting enquiries and audits of exchanges
SEBI INVESTOR COMPLAINT REDRESSAL SYSTEM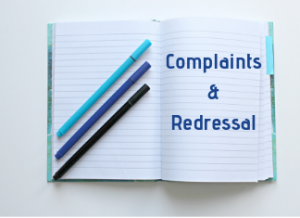 A complaint redressal system has been established for the investors. It is called Sebi Complaints Redressal System , which is usually denoted by the acronym – "SCORES".
If anyone is willing to register any grievance, they can visit the website of 'SCORES' and do the same.
You may also like to read –
Full form of IBA займ онлайн моментальновзять займ 30000 на 365 днейвзять займ екапуста