Topper Naina will say whether Team ixamBee has partnered with Dream 11. If not, then this is an absurd question as questions on similar lines can't be answered.
Will India play Pakistan in the T20 finals?
Which company will Lord Musk take over next?
When will we reach Mars?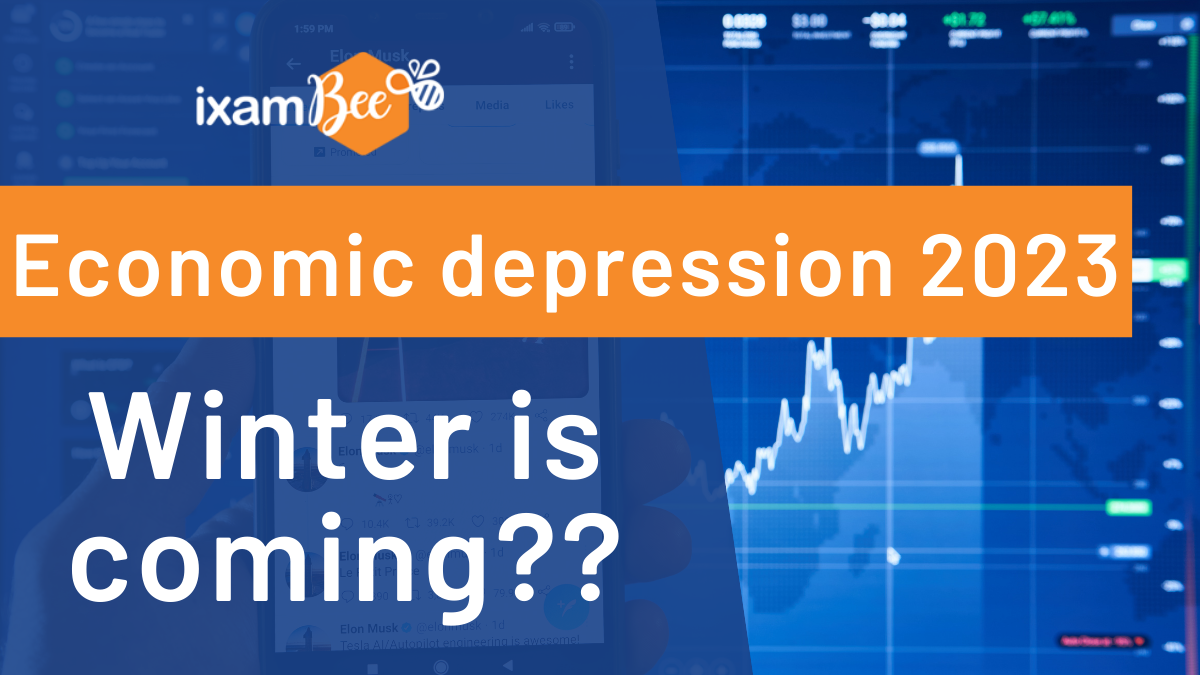 .
But don't worry we may not be Dream 11 players but we are Team players. Our research interns have given us critical facts which are as follows.
Economic Depression 2023: Winter is coming?
Let's hear some weather news from the UK

The Bank of England has warned the UK is facing its longest recession since records began, as it raised interest rates by the most in 33 years.
UK banks may have to write off 47 billion pounds of bad loans as recession looms, warned by Credit Suisse.
Grocery inflation has hit a record high of 14.7%

Let's shift focus to Germany

According to the economy minister of Germany, the economy will shrink by 0.4 for FY 2023-24
For FY 2022-23, GDP forecasts have been adjusted from 2.4% to 1.4% growth.

Now in the East, we have China

China's National Bureau of statistics has indefinitely delayed the release of economic data for the third quarter of 2022-23. Western experts claim that China grew by 3% in the Third Quarter
In the second quarter, it grew by 0.4%

Now moving to the west we have the USA

For the first two quarters of 2022-23, the economy contracted. However, in the third quarter, the economy grew by 2.6% (preliminary estimates)
The annual rate of Inflation is over 8% for the 12 months ended September 2022. The Fed will raise policy rates further which might lead the US into recession.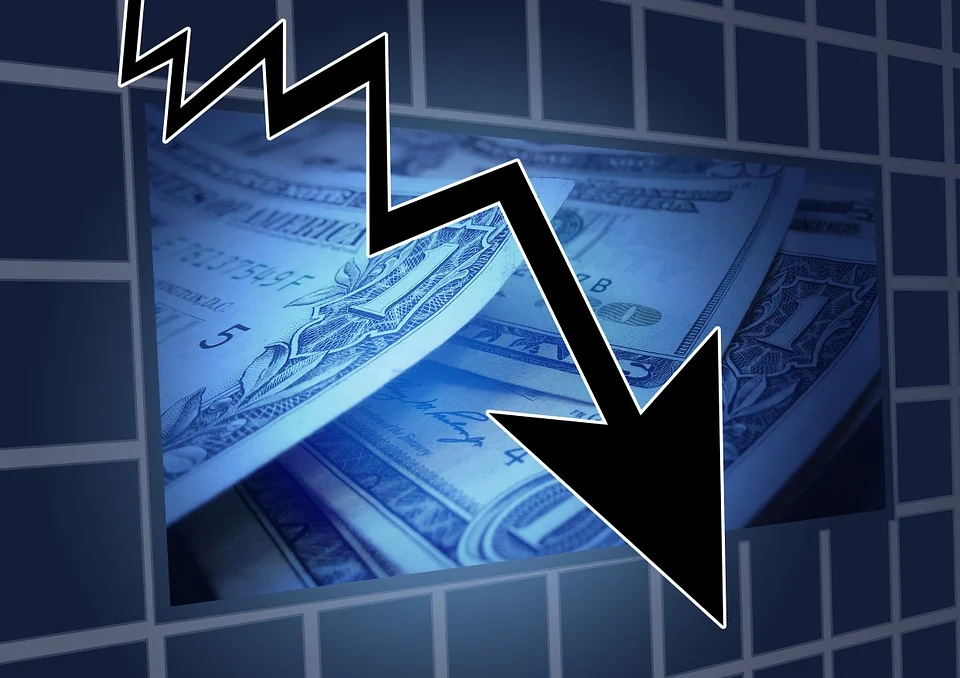 Causes of Economic Depression
Let's delve deeper into the issues which are contributing to the recession
Individual issues of each country (sabka Apna apna kalesh hai!!)

China wants Taiwan and is adamant about a zero covid policy. It has locked down complete areas including Shanghai (Remember it is a factory of the world)
OPEC is greedy and it won't produce more oil. It is a major cause of inflation across the world.
Russia ka to apna hi tashan hai (special military operation in Ukraine)
US and NATO won't compromise in brokering peace in Europe
Fir sabko apni hi padi hai (Europe and India continuing to buy oil from Russia, and Rishi Sunak initially decided to skip COP27)

Instability of global order.
The US evacuated from Afghanistan. Ukraine – Russia war will spill to 2023. China's Daemon wants to take Taiwan by force (alas we forgot about poor Hong Kong). Tensions are high between North and South Korea, Turkey and Greece, Azerbaijan- Armenia.
Where will the mighty US send its troops? Will it send them to Europe or the Middle East the South China sea? Other NATO partners including UK and Germany are having their own serious challenges in the form of recession, high cost of living, etc. Can they afford another intervention apart from Ukraine?
During all these, only dedicated UPSC aspirants can recollect conditions in the African continent or the role of peacekeeping forces (Ned stark still trusts them)
What if tensions rise between China – India or China – Japan or US – Russia or US-China. Disregarding for rule of law is growing.
The environment is to be blamed?
The threat is real, and humans must unite (according to the UN secretary-general in CPO 27). The damage from these events is huge. The Kerala flood wiped out a year's GDP and Indonesia had to shift its capital from Jakarta to Nusantara.
Climate change-induced events will worsen in the future. (Bihar engineers can chill as floods will cover them).
Our infrastructure is fragile. Recently, Mercedes showcased the world premiere of their floating S class in Bangalore. Even Pakistan wanted to try this car in their own floods.
Europe will soon be able to grow mangoes (Europe witnessed heat waves with temperatures ranging above 45-degree Celsius)
Our genius investments from the past few decades
Our top engineers and capital are invested in MAANG companies. Their end objective is to change the fonts and color of their icons, hook us on their platform and showcase more ads.
The only risk capital investors take is luring customers through cash backs. Chasing the Facebook model, everyone wants quick acquisition of customers.
The vulnerability of top companies can be easily seen. Twitter had to lay off more than 50% of its staff and Meta stock is down by over 60%.
We don't have any groundbreaking inventions which will fuel consumerism. Jet packs are not ready, cars can't fly or swim, and you can't project your girlfriend through Facebook.
COVID pandemic
There is approximately 60 level 4 biohazard labs across the globe spread over continents. These are like white walkers waiting to cross the wall.
Another pandemic may be deadlier than this one.
What ensured our economic progress in the first place??
Scientific progress in the form of inventions including electricity, modern medicine, industrial machinery and civil structures like bridges and dams.
Spread of democracy, the concept of rule of law and human rights across continents.
People fought for prominent issues like Women's empowerment, child rights, workers' rights, and universal access to health and education. These movements spread to other countries also for e.g., the US fought a civil war for abolishing slavery (Today we spread fake news).
The allure of consumerism. Imagine what it would be like to see electricity for the first time or aspirations for Maruti in the 1980s or first flight journey. Compare this to forming an account on Instagram or seeing a movie on mobile.
What do we need to beat economic depression?
Let's wish Lord Musk to take us to Mars. There we will create our own Downton Abbey.
Introduction of Robots to do our menial tasks like making presentations or praising our bosses or attending classes.
We want our companies to work on the fun element. Imagine Zara dress gives you the figure of Gal Gadot or Truecaller telling the mood of your girlfriend or enabling google search in the UPSC prelims exam.
We want our leaders to remain cool-headed (chill karo yaar!!). World peace is a must for scientific progress and advancing sustainable development goals.
To help you prepare 50% faster for competitive exams, ixamBee provides free Mock Test Series all the Current Affairs in English and Current Affairs in Hindi in the BeePedia capsules for GA Preparation. You can also get the latest updates for Bank PO, Bank Clerk, SSC, RBI NABARD and Other Government Jobs.
Also Read
A Holistic Approach to Pollution
Blockchain Technology – The New Future Of The Globalized World