According to a Lancet Report, India accounted for the highest number of deaths due to pollution in 2019. More than 23 lakh people died of which 16 lakh died because of air pollution alone! Enough for us to understand the gravity of the situation. That smog in the evening, those rivers filled with filth, plastic suffocating aquatic life, all this is some sort of pollution that humankind has forced upon the earth.
How do we handle this grave situation? The best masks and best air & water purifiers will not be sufficient here. This must be dealt with in a comprehensive manner. But before that, let's go through some basics.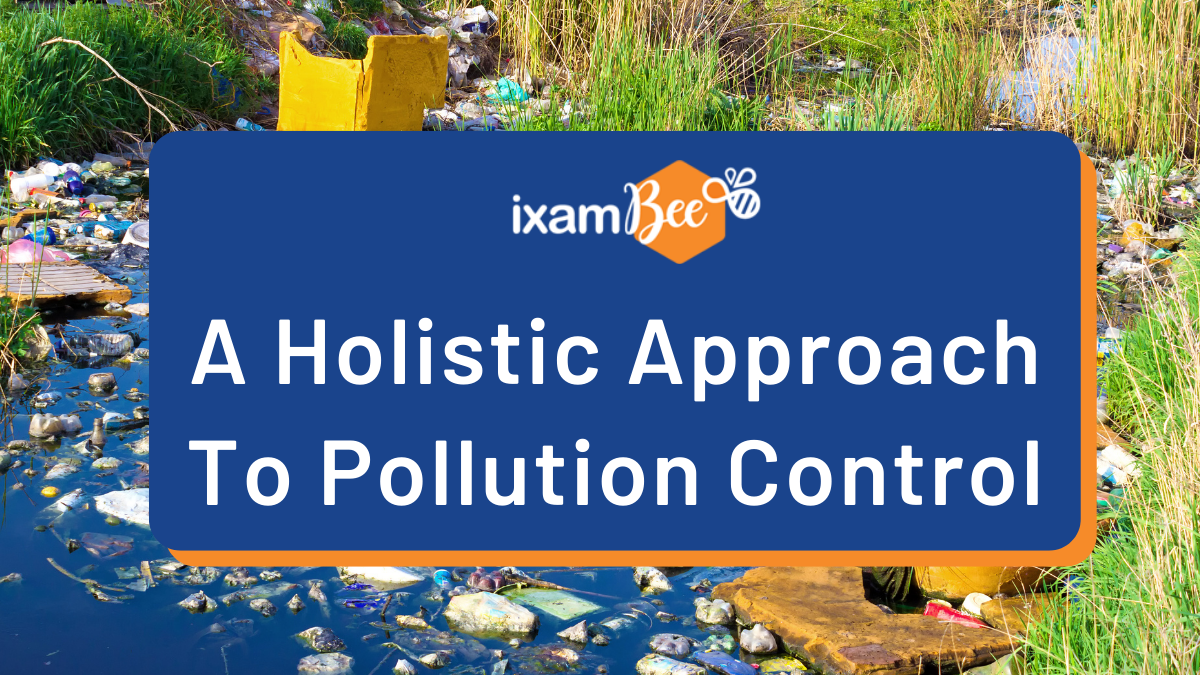 What is Pollution?
Simply, pollution is an addition in excess of undesirable elements in the environment that has a negative impact on the health & well-being of living things. Environmental pollution on a large scale began after the Industrial Revolution in the 19th century. It was the rising population that made things worse. From then on, it's only been rising.
There are different types of pollution which we have induced and now have to deal with. We'll see the most significant ones.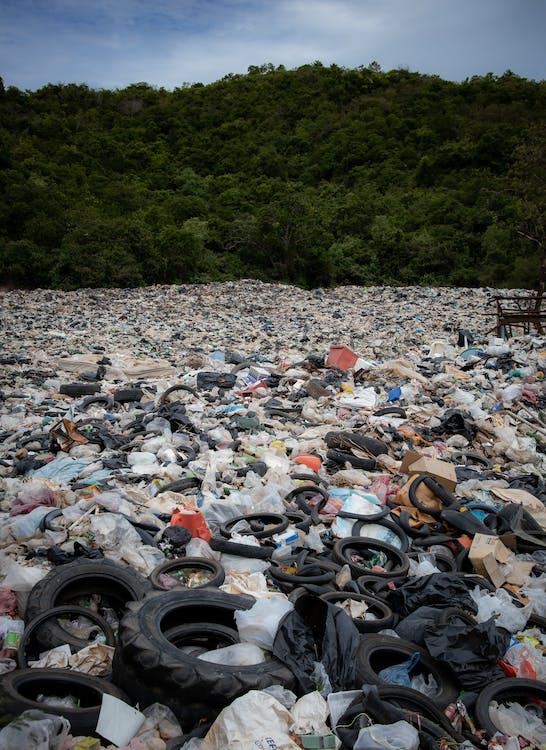 Air Pollution
The most common of them all. The World Economic Forum states that around 92% of the world population lives in an environment with unsafe air. According to WEF, 94% of deaths due to air pollution occur in middle & low-income countries.
Central Pollution Control Board (CPCB), which is an apex pollution control body, executes the program of ambient air quality monitoring known as the National Air Quality Monitoring Programme (NAMP). Moreover, the National Air Quality Index was launched in 2015, to make people aware of the quality of the places they live in. It categorizes the air into 6 categories.
By 2024, the National Clean Air Programme (NCAP), which was initiated in 2019, hopes to reduce PM 2.5 and PM 10 levels by 20-30%. In addition to this, the FAME program's promotion of electric vehicles and the adoption of BS VI standards also contribute to reducing air pollution.
The government has developed a Graded Response Action Plan (GRAP) for the most polluted area of Delhi-NCR, which implements measures in accordance with the pollution level in the area.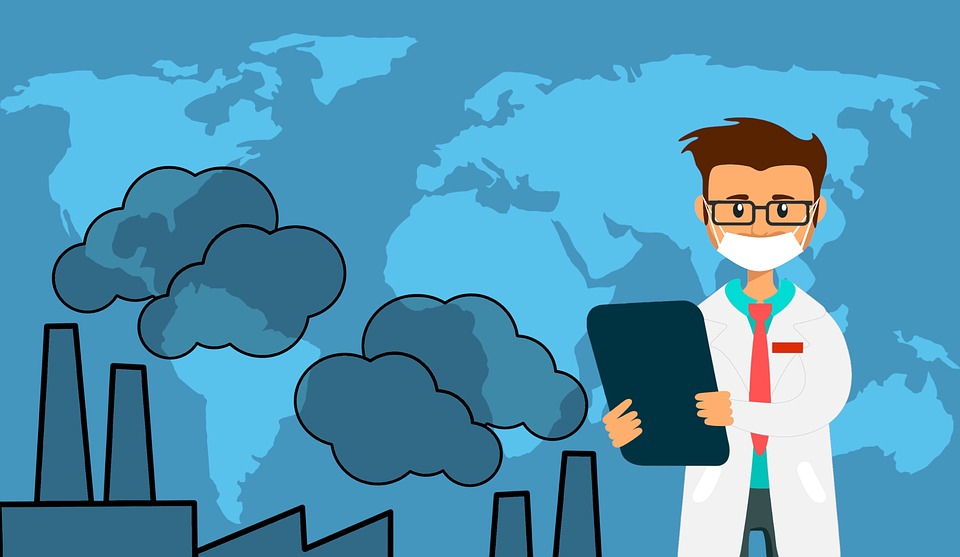 Water Pollution
With growing population & urbanization, water bodies are getting contaminated. According to WEF, 70% of Indian surface water in India is not safe for consumption. According to a Lancet Report, India recorded around 5 lakh deaths due to water pollution in 2019.
National River Conservation Programme (1985), aims at reducing pollution levels in the rivers. Similarly to that, Namami Ganga Project aims at the abetment of pollution & conservation of the river Ganga.
The National Water Mission under National Action Plan for Climate Change (NAPCC) aims at water conservation, minimum wastage & equitable distribution.
Also, the Central Ground Water Board (CGWB), from time to time presents data on groundwater quality on a regional scale.
Soil Pollution
Fertile soil is important for agriculture and in turn food security. Water and soil pollution are linked, thus their conservation goes hand in hand. It takes 200-400 years for 1 cm soil to form. Hence we cannot afford to degrade soil at a faster rate. Already, 30% of Indian land is degraded.
Integrated Watershed Management Programme (IWMP) implements measures to reduce soil erosion & improve its health & tilth. India is also party to the United Nations Convention to Combat Desertification, which is working to restore 26 million hectares of degraded land.
There's a government scheme of Paramparagat Krishi Vikas Yojana which encourages farmers to do organic farming, by staying away from artificial chemical pesticides, which degrade soil health. Moreover, the Soil Health Card scheme lists down measures to improve soil health & in turn crop production of farmers.
Plastic Pollution
Plastic is not degradable or takes so many years to degrade. According to OECD, only 9% of plastic waste is recycled globally.
In oceans, plastic gets entangled with living creatures, threatening their life. Also, fish may eat plastic mistaking it for food. This way, micro-plastic enters the food chain. Apart from oceans, plastic materials clog drainage systems, giving rise to floods.
To tackle this situation, the Government of India has banned single-use plastic from July 1st, 2022. There's also a ban on the import of single-use plastic which has little utility.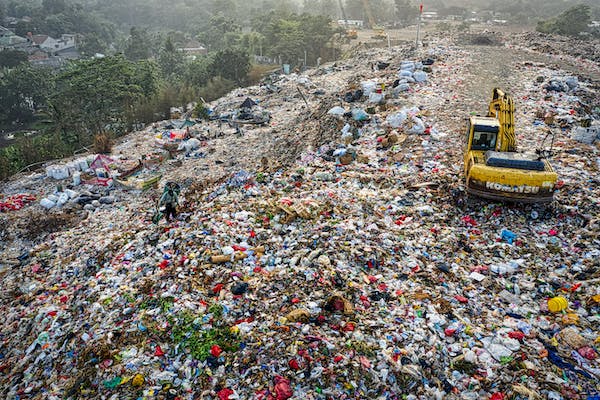 Noise Pollution
A noise louder than 65 decibels (dB) is termed noise pollution by the WHO. Long-term exposure to noise pollution can hinder children's cognitive development. Additionally, difficulties from high blood pressure, stress, and heart-related issues could develop.
In this regard, the government has made 'Silence Zones' to reduce noise in certain areas. It categorizes areas into industrial, and commercial areas to adjudge the noise level. Also, the use of loudspeakers can only be done with prior permission from respective authorities.
Despite all these government efforts, pollution control has not attained a satisfactory level. Air pollution especially is only on the rise. The top 10 most polluted Asian cities consist of 8 Indian cities, according to the World Air Quality Index.
So, can we stop the pollution completely? No. As a developing country, India would need to put more effort into building industries for its development. However, a comprehensive strategy can help to some extent limit pollution.
A Holistic Approach to Pollution
A holistic approach is where there are efforts taken at every level. Right from an individual to an International level, we can work together to combat pollution.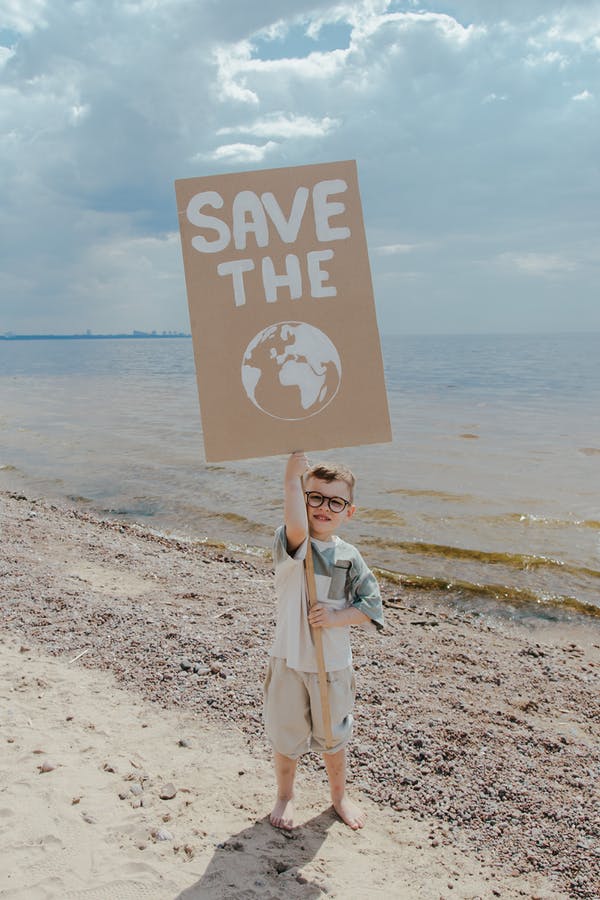 Individual
As an individual, we should refrain from throwing waste of any kind on the streets or water bodies. More emphasis should be given to reusing plastic materials, especially bags.
The electronic waste must also be recycled properly. It contains harmful chemicals such as lead, cadmium, and CFCs which pose a great threat to the environment.
Simple things like using public transport, or bicycles for shorter distances can help in the longer run.
Hence being responsible and an aware citizen is very important.
Community
Industries are the primary source of different pollution. Industrialists must adhere to corporate ethics rather than merely thinking about making a profit. The water discharged into the streams must be treated well. They should follow gas emitting standards set by CPCB without any hesitation. Also, the Corporate Social Responsibility Fund must be used for activities that abet pollution. (eg. Tree plantation)
Farmers that resort to stubble burning must be made aware of its implications. Many farmers are also unaware of the number of pesticides, and fertilizers to be used and thus end up reducing the soil fertility. Also, Water must not be used in excess in order to keep soil from becoming salinized.
As a responsible society, we must celebrate our festivals keeping in mind the pollution that they incur. Limited use of loudspeakers or using green crackers could help reduce pollution during festivals.
National
Certainly, our government has taken a number of actions to address pollution. But apart from schemes, the government must employ activities that promote sustainable development.
Regular inspection of the industries and their emitting standards must be made.
It is necessary to build more infrastructure for electric and CNG automobiles. Public transportation needs to be more reliable, secure, accessible, and affordable.
Schools must implement a national curriculum that teaches students the value of being responsible citizens. To turn certain behaviors into habits, you must engage in particular activities (not throwing garbage anywhere, judicious use of water, etc.)
International
The United Nations Sustainable Goal 17 talks about 'partnership for the goals'. It is important that all the nations come together to deal with pollution.
Developed countries must employ technological know-how and financial aid to the developing world so that they can deal with the rising pollution and its effects.
Moreover, International Organizations working in this domain must be included in the policy-making, as for pollution control to be successful, synergies among all these actors are very important.
In this way, the menace of pollution can be dealt with only if we have proper cooperation among all the countries and all the actors in society. It is by adhering to the 'bottom-up approach' (from individual to international), supplemented by government initiatives we may be able to combat pollution and its effects in the long run. 
To help you prepare 50% faster for competitive exams, ixamBee provides free Mock Test Series all the Current Affairs in English and Current Affairs in Hindi in the BeePedia capsules for GA Preparation. You can also get the latest updates for Bank PO, Bank Clerk, SSC, RBI  NABARD and Other Government Jobs.
Also Read
Blockchain Technology – The New Future Of The Globalized World