Since the CLAT UG notification 2022 is already out and the exam is scheduled to be held on June 19, 2022, so not much time is left for all the aspirants to give their preparation a final touch. To help you smoothen out your CLAT UG exam preparation, given below is an approach to attempt Legal Reasoning. Therefore, in this blog, we will discuss the approach to attempt the Legal Reasoning questions in the CLAT 2022 exam.
CLAT or The Common Law Admission Test is a national level entrance exam for admissions to undergraduate and postgraduate law programmes that are being offered by 22 National Law Universities. The CLAT exam is organized by the Consortium of National Law Universities every year to induct eligible candidates to various law colleges all over India.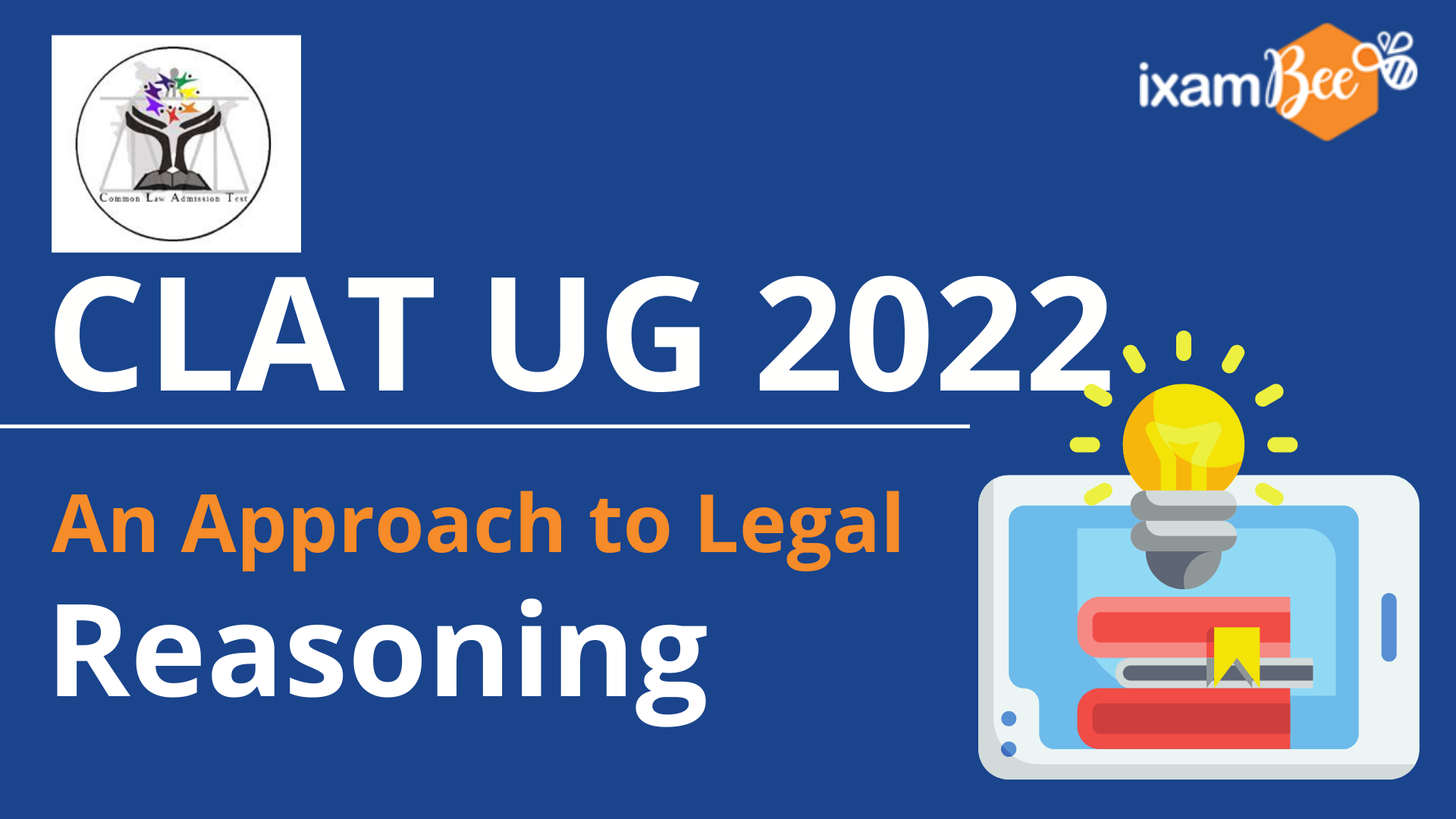 CLAT UG 2022- Important Points for Legal Reasoning 
CLAT Legal Reasoning is designed to test your interest in the study of law and to evaluate your legal acumen to the highest level. In order to crack the CLAT UG exam, it is crucial that you understand the significance of good preparation. CLAT Legal Reasoning will include 7-8 passages with 4-5 questions on each passage. While attempting these passages you should identify and infer the principles and rules given in the passage. Once identified, apply them to different situations as question demands, to understand how changes to the principles or rules amend its application to different factual situations.
Legal Reasoning Overview for CLAT UG exam 2022
The CLAT UG Legal reasoning consists of approximately 35-39 questions. The passage will be based on static or current legal issues followed by 5- 6 questions. These questions are meant to test your aptitude and skills, which are essential for a legal education. The CLAT UG Legal Reasoning section will also include passages that test your problem solving ability or any hypothetical situations where you need to apply the legal knowledge provided in the passage. The passages will relate to fact situations or scenarios involving legal matters, public policy questions or moral philosophical enquiries. For every correct answer, 1 mark will be awarded and for every incorrect answer, 0.25 marks will be deducted.
Tips and Tricks for CLAT Legal Reasoning
Even though no prior knowledge of law is required, you should have an understanding of legal terms and basic legal concepts so that you can comprehend the rules and principles at a faster pace.
Earlier the principles/rules were given in questions but now you have to comprehend them. Moreover, you will also have to break down the principle in smaller parts. You should be careful with the legal language– use of 'OR' and 'AND'; use of 'MAY' and 'SHALL' in a statement.
It is equally important to be aware of what is happening around you to analyse the situation from legal aspect. Mostly the passages are directly or indirectly related to some current topics.
Pay special attention to landmark judgments and important cases from the previous year. 
Improve your legal vocabulary including legal jargons, legal terms and foreign phrases.
Read the comprehension first and then attempt the question.
Do not read the hypothetical situation first this will prevent you from forming any opinions at the earlier stage.
Do not miss going through the previous year papers as they are the gateway to make yourself aware of the difficulty level of the CLAT UG exam.
Practice CLAT Free Mock Tests to improve your legal comprehension skills.
Work consistently on your reading skills.
For more detailed information you can check out the video given below.
Also See: CLAT UG 2022 Syllabus
Study with ixamBee for CLAT UG 2022
Online Course
To help you prepare for the CLAT 2022 exam, ixamBee is providing the CLAT UG Online Course designed by our experts on the latest exam pattern and syllabus. This course will provide you with a detailed guidance for your CLAT UG exam preparation.
Mock Tests
Furthermore, since the CLAT UG 2022 exam will be analytical and logical in nature, you must ensure that you practice enough before the actual exam. Therefore, CLAT Free Mock Tests will play a major role in your exam preparation. You will be able to assess your performance and preparation and work on your weaknesses accordingly.
Team ixamBee wishes you all the best!
Also Read
CLAT 2022: How to Prepare for CLAT UG 2022 in 60 Days?
Get Free Online Test Series, GK updates in form of Beepedia, as well as latest updates for Bank PO, Bank Clerk, SSC, RBI, NABARD, and Other Government Jobs.