Read here complete details about the SBI Clerk Salary 2022, In Hand Salary, Revised PayScale & Perks enjoyed by an SBI Clerk.
SBI Clerk 2022 Recruitment
SBI or the State Bank of India is one of the most prestigious banking organizations in India. Every bank job aspirant who is struggling to get a decent job, dreams of getting into a public-sector bank like SBI. It is counted among the most coveted and preferred organizations when it comes to choosing a lucrative and rewarding job.
The SBI provides you with two major recruitment opportunities through which you can enter one of the largest financial companies in India and make a bright career for yourself. SBI announces job vacancies for two of its main posts: SBI PO and SBI Clerk. Both these jobs are equally popular among the job aspirants as the main motive lies in entering the organization, irrespective of the post.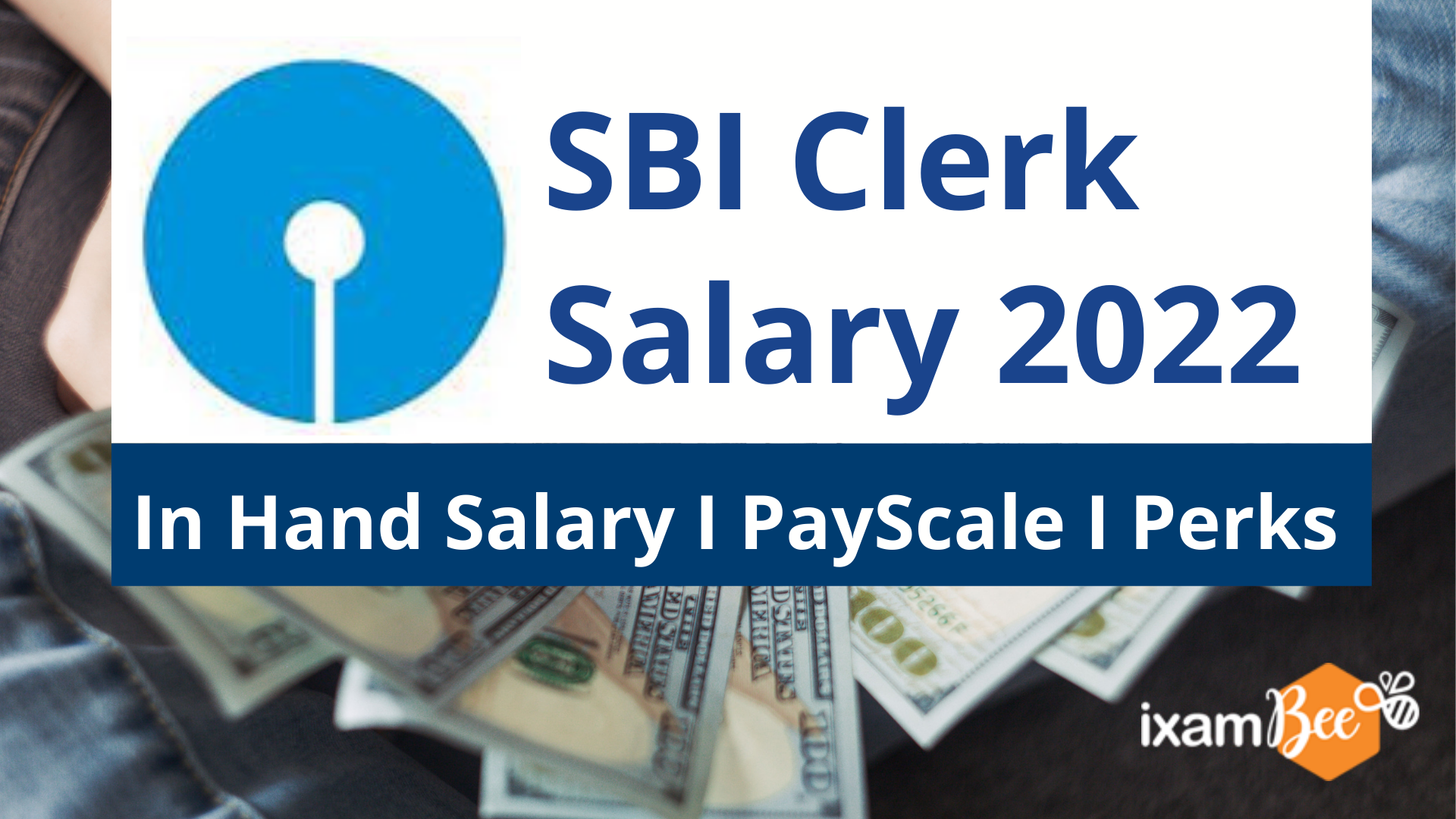 Why SBI Clerk?
SBI Clerk is a popular and rewarding job that gives a good chance to build up your career gradually. The post of the SBI Clerk is also termed as SBI Junior Associates. Though the SBI Clerk job profile remains the same. One big advantage here will be that you will have stability as well as constant growth in the job while working in SBI. It's all about grabbing the right opportunity at the right time in the right manner.
Furthermore, the main reason behind opting for the State Bank of India (SBI) is the excellent scope of growth and opportunities that come your way while working here along with the attractive numbers you receive as your salary. Therefore, with SBI Clerk 2022 being round the corner, let's give you a clear idea about how much you will be actually paid as an SBI Clerk (Junior Associate).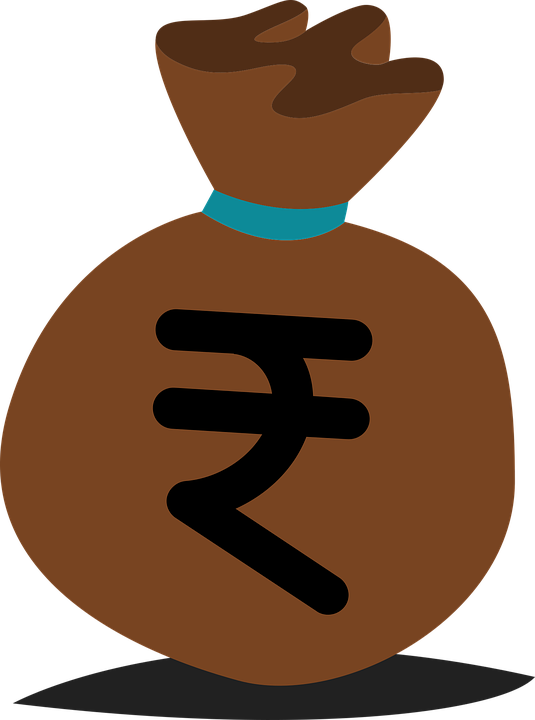 SBI Clerk 2022 In-Hand Salary
The SBI pays its employees generously following a certain pay scale including other allowances and benefits. Take a look at the details below.
SBI Clerk Revised Pay Scale: Rs.17900-1000/3-20900-1230/3-24590-1490/4-30550-1730/7-42600-3270/1-45930-1990/1-47920.
For most of us, a description like this would seem confusing and unclear. You may be able to understand only parts of this pay scale, therefore we have tried to explain it properly.
At the start of your career as a Junior Associate with the SBI, the Basic Salary will be ₹17,900.

₹1000 a

nnual Increment for 3 years.

Now, the basic pay will be ₹20,900 with an annual increment of ₹1,230 for the next 3 years.
The Basic Pay will stand at ₹24,590 with an increment of ₹1,490 for the next 4 years.
This will be followed by a Basic Pay of ₹30,550 with annual increment of ₹1,730 for the next 7 years.
After which the Basic Pay will be ₹42,600 for with 1 annual increment of ₹3,270.
The next year there will be an increment of ₹1,990 when the Basic Pay will be ₹45,930.
₹

4

7,920

will be the f

inal or

m

aximum

s

alary as an SBI Clerk.
An SBI Clerk/Junior Associate receives an In-Hand Salary according to the above-mentioned details. The In-Hand Salary actually includes the basic pay along with the allowances. An SBI Clerk is entitled to receive many allowances and benefits which is one of the main reasons for this job is preferred by so many candidates.
Also see: SBI Clerk Eligibility Criteria 2022
SBI Clerk 2022 Allowances
SBI being one of the top banking organizations in India provides numerous benefits and advantages to its employees irrespective of the job post. It not only provides a good salary but also some added advantages which you may not be able to receive in other jobs. SBI Clerk receives a lot many benefits and allowances which make the job more attractive. The type of allowances are discussed below:
Provident Fund
Medical expenses
Leave fare
Transport allowance
City allowance
Dearness Allowance
Special Allowance
Let us learn more about these in detail.
Dearness Allowance –

Commonly called 'DA', an SBI Clerk receives 4-7% Dearness Allowance of the basic pay which may also vary according to the city you are posted in.

House Rent Allowance –

An SBI Clerk receives 35 – 40%  HRA (House Rent Allowance) of the Basic Pay, once again depending on the place of posting.

Transport Allowance –

An SBI Clerk would receive around 3-4% of Basic Pay as the Transport Allowance.

There are other allowances such as Special Allowance and Special Pay(new).

SBI also covers the

complete cost of medical treatment for its employees and their family members.
SBI also provides a maternity leave/child education leave of 2 years for women.
Thus, the total starting emoluments of a Clerical Cadre employee payable at a metro like Mumbai will be around 29,000/- per month inclusive of all the allowances and the increments mentioned above. They will be eligible for reimbursement of various perquisites, Provident Fund, Pension under New Pension Scheme (Defined Contribution Benefit), Medical, Leave fare and other facilities, as per the instructions of the Bank as may be issued from time to time.
Also see: SBI Clerk Prelims Previous Year Papers
SBI Clerk 2022 Preparation
SBI Clerk 2022: Time To Gear Up
For sure, the State Bank of India provides enough opportunities for you to grow and build your career, therefore you should take this examination quite seriously. You should not lose focus on getting into the organization and working as hard as you can. Preparing a good study plan would be good along with practicing SBI Clerk Mock Tests will give you an edge over other students and help you excel.
To match up with the latest exam trends and to make the most out of your time to prepare in the best way, opt for the crisp and precise Ultimate BeeBanker Course through which you can not only prepare for SBI Clerk exam 2022 but several other bank exams as well. Follow the link and watch the video below to learn about this exciting new course in more detail.
All the best!!
At ixamBee you can find free Online Test Series, GK updates in the form of BeePedia, as well as the latest updates for Bank PO, Bank Clerk, SSC, RBI, NABARD, and Other Government Jobs.
Also read
SBI Clerk 2022 Notification Status
Reasoning Ability (Seating Arrangement) Questions for RBI Assistant, IBPS PO, SBI Clerk, and SBI PO
English Questions (New Pattern) for SBI Clerk 2022
Reasoning Ability (Seating Arrangement) Questions for RBI Assistant and SBI Clerk 2022
How To Prepare For Quantitative Aptitude for SBI Clerk 2022?