SBI Clerk Salary
SBI Clerk Salary 2021
SBI is considered to be one of the best recruiters in the banking industry, as it provides a decent amount of salary along with other benefits to its employees and rewards their work to the best of their capability. Receiving a good salary is an important motivating factor for the employees and it encourages them to work harder and better. SBI is the largest bank and therefore there is no doubt that it pays its employees well along with many other benefits. According to the basic pay, the SBI Clerk salary is going to be Rs 19900/- (Rs 17900.00 with two advance increments admissible to graduates). The complete breakup of the SBI Clerk salary is as follows:
Post
Salary
SBI Junior Associates (Clerk)

PAY SCALE:- Rs.17900-1000/ 3-20900-1230/ 3-24590-1490/ 4-30550-1730/ 7-42600-3270/ 1-45930-1990/1-47920.
Basic Pay:- Rs. 19900/- (Rs. 17900/- plus two advance increments admissible to graduates)
SBI Clerk Job Profile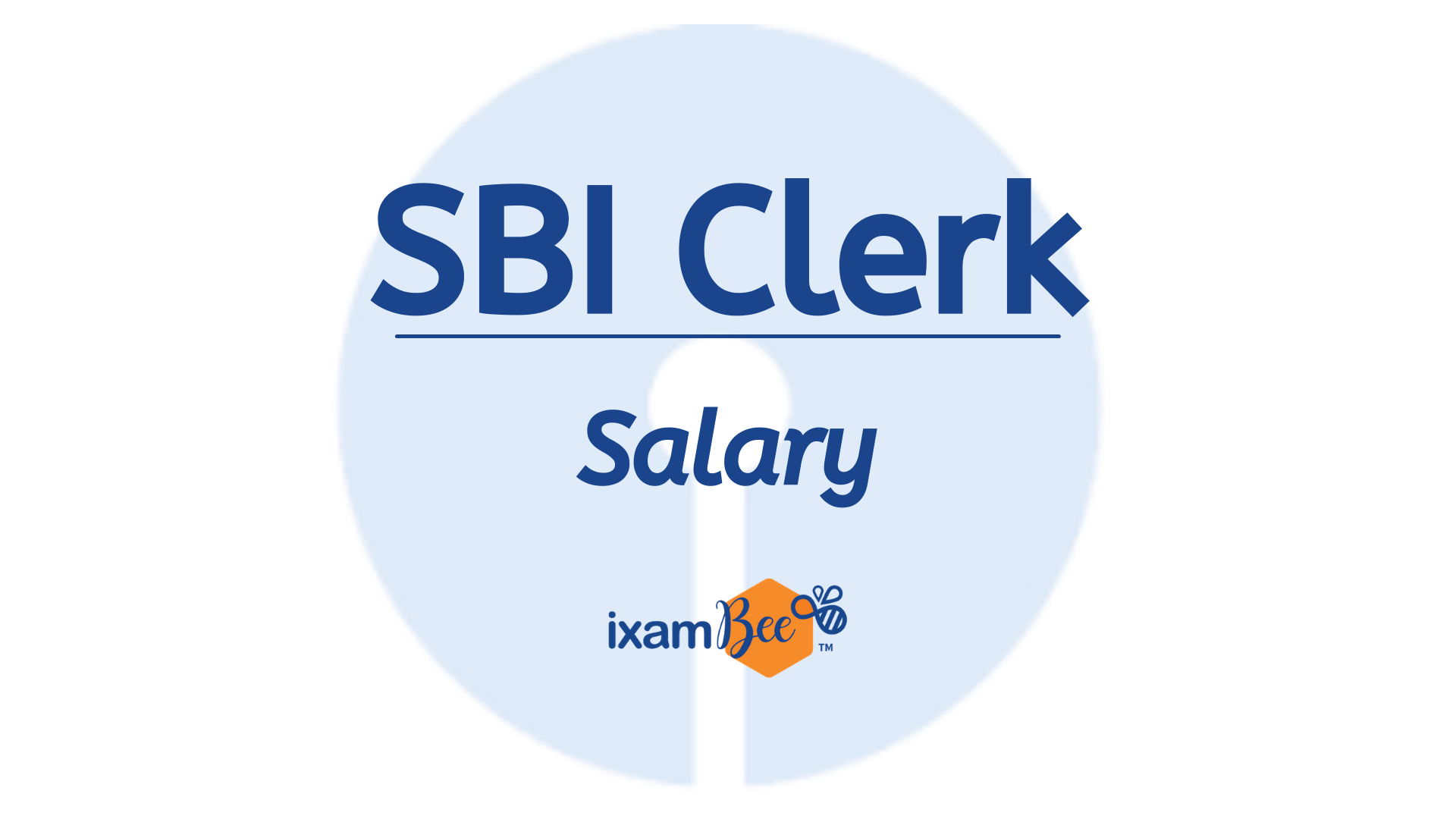 The majority of the job aspirants apply for the SBI clerk every year. Being one of the largest and prominent banks in the Indian Banking System, SBI recruitment always attracts youth. As an SBI Clerk, you have ample opportunity to get promoted to a higher level. But before you go for such a rewarding career, it is very important that you are aware of the SBI Clerk Job Profile. Some basic responsibilities of the SBI Clerk are listed below-
Maintenance of daily transactions
Responsible for handling the customers and their queries
Responsible for withdrawals, deposits, verifying cheques, etc
SBI Clerk Salary Related Quick Links
---
Recommended Course for you
---
Boost your preparation with Beepedia
---
High Quality Mock Test for you
---
Free Important Video Lectures
Frequently Asked Questions
Q1:
Can those students who are appearing in final year of Graduation apply for any post in SBI Clerk 2021 recruitment?
A:
Yes. Those who are in the final year of their Graduation / Semester may also apply.
Q2:
Is the SBI Junior Associate (Clerk) 2021 Examination ONLINE or OFFLINE ?
A:
The SBI Junior Associate (Clerk) 2021 Exam will be in online mode.
Q3:
Is there any sectional CUT-OFF in SBI Junior Associate (Clerk) 2021 Exam?
A:
No. SBI Junior Associate (Clerk) 2021 Exam will not have any sectional cut-off.
Q4:
What is the age limit for the SBI Junior Associate (Clerk) ?
A:
The minimum age of the candidates must be 20 years & maximum age should be 28 years
Q5:
Is the SBI (Junior Associate) Clerk Exam Bilingual ?
A:
Yes. The exam is bilingual. You can attempt all the sections in English or Hindi except the test of English Language.
Q6:
How can I check my result ?
A:
You can enter your registration/roll number & password provided to you by the recruiting organization and check your result from the official website.
Q7:
Is the SBI Clerk Preliminary Exam qualifying in nature?
A:
Yes, the preliminary phase of any examination is qualifying in nature. The marks obtained in this phase are only for shortlisting of candidates for the Mains (second phase). These marks will not be considered in the final selection.
Q8:
How to make fee payment?
A:
The fee payment will be done only through online mode. You will have to choose from any one of the online payment options given. You can pay through debit card/credit card/net banking etc.