How to Prepare for RBI Grade B 2023?
If you are preparing for government/competitive exams, RBI Grade B 2023 is a golden opportunity for you to consider. This is because RBI is an economic and banking organization that is responsible for keeping the economy stable. Furthermore, the Reserve Bank of India is also known as the central bank of India.  Given the important role this organisation plays in the country, you must be wondering about the abilities of the people that get an opportunity to work with RBI. In this article, we will learn about one of the most sought-after positions in RBI, which is RBI Grade B Officer.
Every year RBI releases a notification to recruit eligible candidates for various posts, one of them being RBI Grade B. In every notification, you can see RBI's motto, which is: "Build your Nation. Build your career." This means that progress in your career will also lead to the growth and development of our nation. That's why RBI is also known as the architect of the Indian economy and therefore, working for the Reserve Bank of India in any capacity is often viewed as a sign of respect and dignity in the society. It is for this reason that the RBI Grade B exam is one of the most sought after exams among aspirants in India.
In today's blog, we will discuss a comprehensive preparation strategy for the RBI Grade B 2023 exam. So be sure to stay till the end to ensure that you do not miss any important information.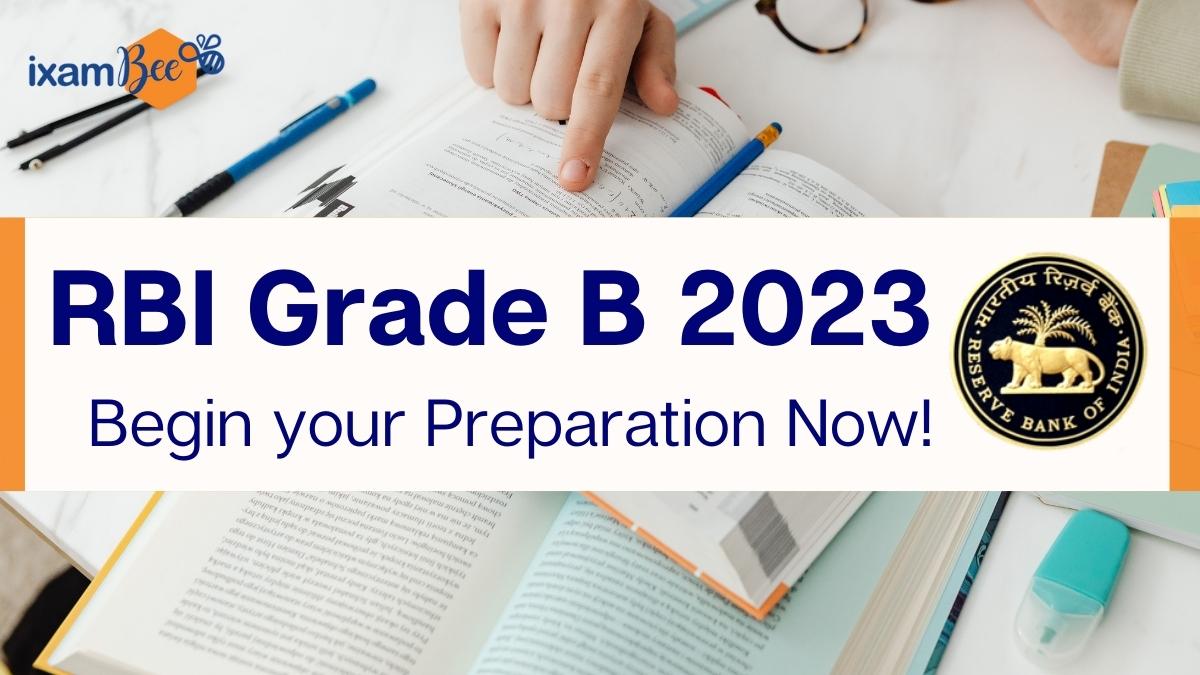 RBI Grade B Notification 2023
RBI Grade B notification 2023 for the posts of General, DEPR and DSIM was released through a newspaper advertisement on April 26, 2023. The RBI Grade B Phase 1 exam 2023 is likely to take place on July 09, 2023, and RBI Grade B 2023 Mains exam is expected to take place on July 30, 2023. 
Ideally, the right time to begin your preparation has already begun. So, if you're still wondering when is the right time to start preparing for RBI Grade B 2023, the answer is IMMEDIATELY. If you start now, you will have some time to cover the entire RBI Grade B 2023 syllabus. Therefore, we would advise you to begin your RBI grade B exam preparation right away.
RBI Grade B Exam Pattern 2023
If you are new to the RBI Grade B exam preparation, it is imperative that you are aware of the RBI Grade B exam pattern to have a fair idea of the latest trends. The RBI Grade B exam will be conducted in three phases-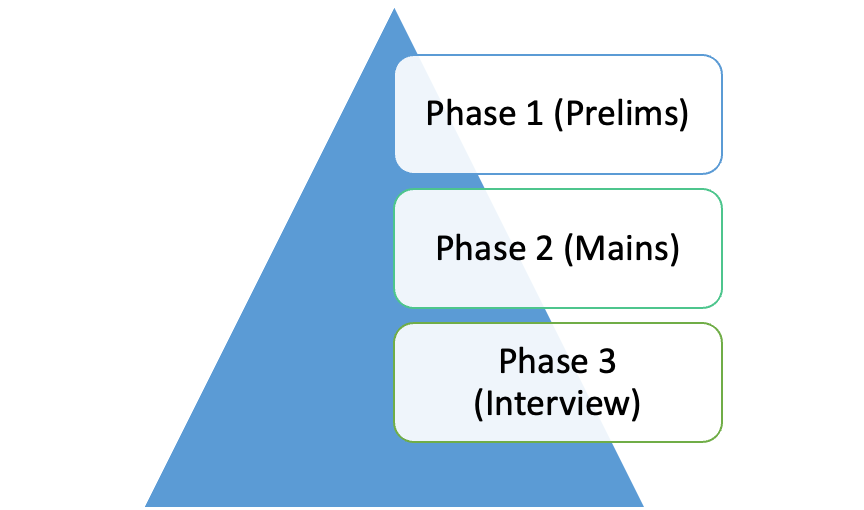 RBI Grade B 2023: 90 Days Comprehensive Study Plan
Study Plan for Working Professionals
If you find it difficult and overwhelming to stick to a plan while studying, don't worry, ixamBee has got you covered. In addition to the study plan for working professionals, Susheel Sir has also created a detailed 90-day RBI Grade B study plan for freshers. Many candidates preparing for RBI Grade B are also working professionals. Therefore, they often find it challenging to strike a balance between their work and studies. So, to help you in realizing your dream of becoming an RBI Grade B Officer, Susheel Ragade Sir has designed a comprehensive RBI Grade B 2023 study plan that is good for both full-time students and working professionals!!
Study with ixamBee
Online Course
In addition to the 120 days study plan, if you require some extra help in your RBI Grade B 2023 exam preparation, you can check out ixamBee's RBI Grade B Exclusive Online Course. This course has been curated by our expert faculty who themselves have experience in various competitive exams including RBI Grade B.
Previous Year Papers
You can also refer to RBI Grade B previous year question papers to understand the exam structure, difficulty level and the latest changes in the exam pattern. 
Mock Tests
Your exam preparation will be incomplete without mock tests and therefore, mock tests play a crucial part in your exam preparation. You can take RBI Grade B free mock tests regularly to understand the question trend. Moreover, the mock tests will assist you in identifying your weak areas and judge your preparation before the exam.
We hope that the information provided in this article will help you in your RBI Grade B 2023 exam preparation.
All The Best!!
To help you prepare 50% faster for competitive exams, ixamBee provides free Mock Test Series all the Current Affairs in English and Current Affairs in Hindi in the BeePedia capsules for GA Preparation. You can also get the latest updates for Bank PO, Bank Clerk, SSC, RBI NABARD and Other Government Jobs.
Also Read
What is the Right Time to Start Preparing for RBI Grade B 2023?
Perks of being an RBI Grade B Officer
RBI Grade B 2023: All Sources for your Preparation (Free Mock Tests/ Previous Year Questions/Online Course)