World Intellectual Property Day is celebrated every year on April 26. The purpose is to learn about the role that Intellectual Property Rights (IPR) play in inspiring innovation and creativity. It aims to highlight the importance of and understanding of Intellectual Property (IP). It is also known as World IP Day.
In this blog, we will learn more about World Intellectual Property Day, its theme and history.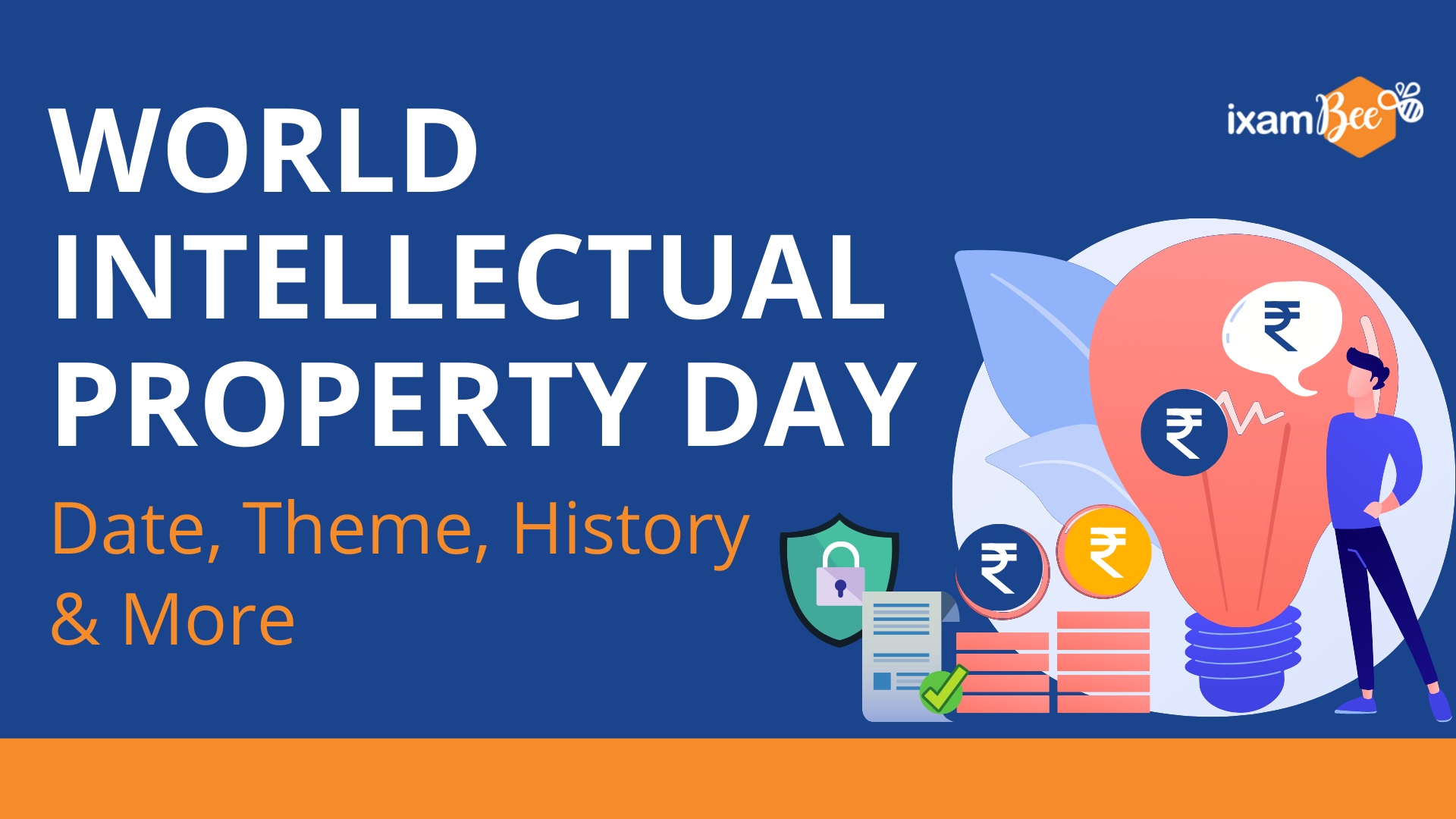 What is Intellectual Property (IP)?
Let's first understand what is meant by Intellectual Property (IP) and how it is protected.
The concept of intellectual property provides that certain products of human intellect should be given the same protective rights that apply to physical property, which are called tangible assets. Whereas, IP is an intangible asset that is owned by a company/person.
Creations of the mind like- literary works, artistic works, designs, songs, images, etc. are some examples of Intellectual Property (IP).
IP is usually protected by law through patents, copyrights and trademarks. This enables the people to earn recognition and financial benefits for what they have invented or created.
Infringement of IP occurs when a third party makes an unauthorised use of the asset.
Types of Intellectual Property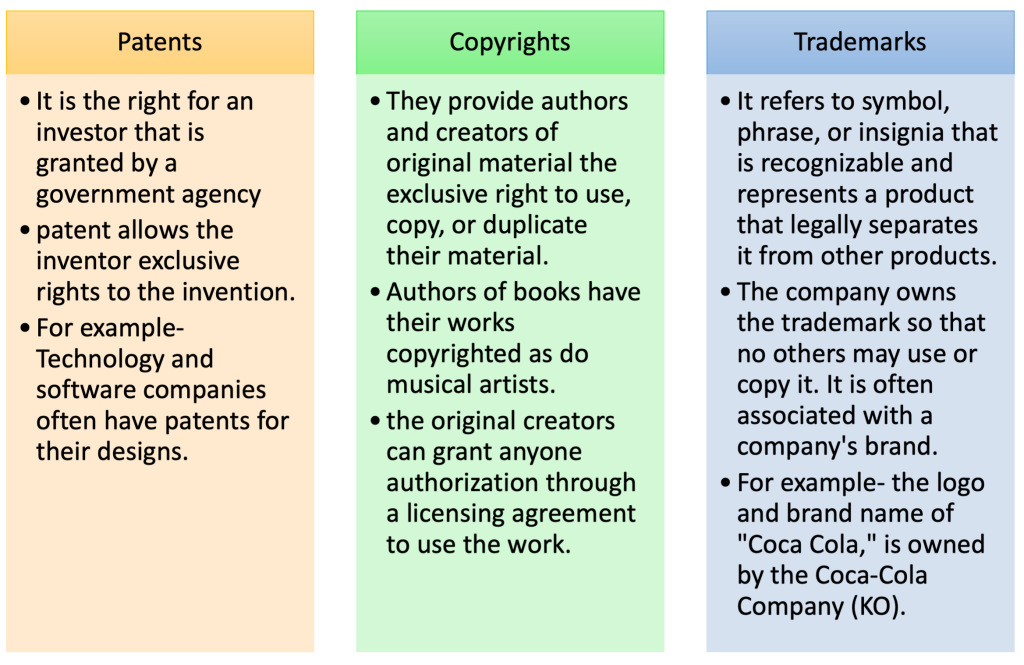 Intellectual Property Infringement
Just like rights are attached to tangible assets, in the same way, certain rights are attached to intellectual property, known as Intellectual Property Rights (IPR).
IPRs give their owners the ability to prevent others from recreating, mimicking and exploiting their work.
How IPR Infringement Occurs?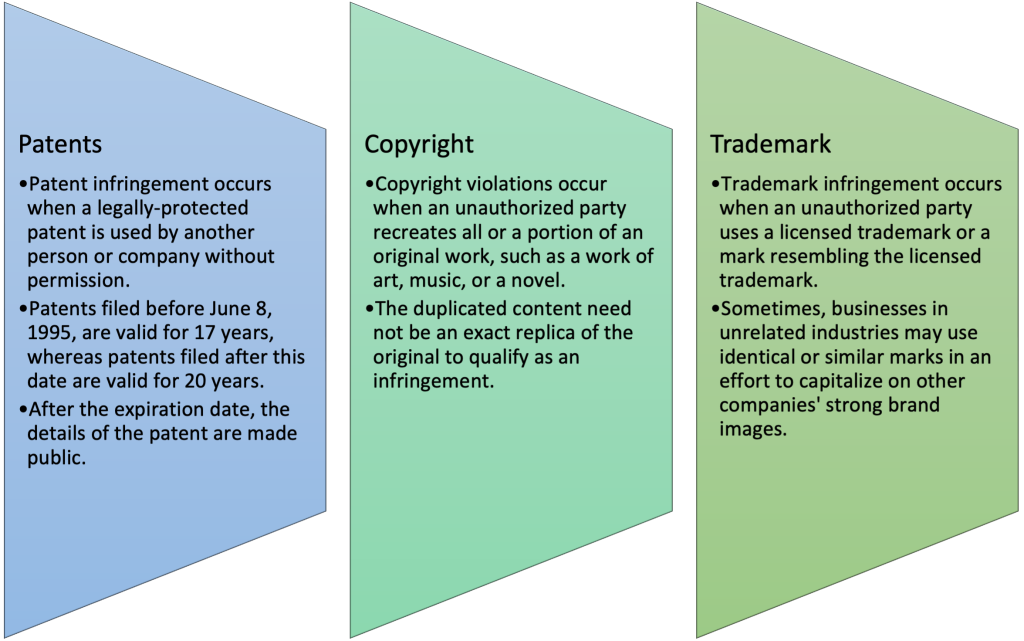 World Intellectual Property Day: History
Now that we have understood the meaning of IP, let's now look at why World IP day was established.
The World Intellectual Property Day was first observed on April 26, 2000 by the World Intellectual Property Organisation (WIPO). It is a specialised agency of the UN.
The WIPO intends to develop a balanced and approachable international IP system, which will reward creativity and innovation and contribute to economic development while safeguarding the public interest.
The objective of World IP Day is to "raise awareness about how patents, copyrights and trademarks impact our daily life" and "to celebrate the creativity and contribution made by various innovators for the development of societies across the globe."
April 26 was chosen as the date for the World Intellectual Property Day as it coincides with the date on which the Convention Establishing the WIPO entered into force in 1970.
The aim of this day is to minimise the gap between IP as a business or a legal concept and its relevance to people's lives.
The CEO of WIPO is Daren Tang and its Headquarters are in Geneva, Switzerland.
World Intellectual Property Day: Theme for 2023
The theme for the 2023 celebration is "Women and IP: Accelerating Innovation and Creativity," which recognizes the significant contributions that women have made and continue to make to these fields. Women have played an important role in driving innovation and creativity throughout history. From Ada Lovelace, who is widely considered to be the world's first computer programmer, to Rosalind Franklin, whose groundbreaking work on X-ray crystallography contributed to the discovery of the structure of DNA, women have made significant contributions to science, technology, and the arts.
Importance of World Intellectual Property Day 2023 Theme
Women continue to be underrepresented in many areas of innovation and creativity. For example, women are less likely to hold patents or start their own businesses than men, and they are often underrepresented in STEM fields. This is why the theme of "Women and IP" is so important – it highlights the need to ensure that women are given equal opportunities to participate in and benefit from innovation and creativity.
World Intellectual Property Day is marked by numerous organizations worldwide, which take part in public outreach campaigns to raise awareness about the significance of intellectual property protection. These campaigns involve conducting public events and programs that aim to enhance people's understanding of intellectual property concepts and their importance.
The goal of these events is to educate the public about the critical role that intellectual property rights play in incentivizing innovation and creativity, as well as the economic and social benefits that result from their protection
Impact of World IP Day
WIPO works together with different government agencies, non-government organizations, community groups and individuals to conduct various events and activities to promote World Intellectual Property Day each year. Activities and events may include (but are not exclusive to):
Stage concerts or other public performances are organised on the World IP Day theme, with the performers delivering messages which encourage respect for creators and creativity.
Educational institutions and workplaces organise Essay competitions for young people on themes relating to intellectual property, innovation, piracy, counterfeiting, and other similar issues.
Universities hold seminars or free lectures to raise awareness about intellectual property and its benefits among students, faculty and researchers.
Exhibits in museums, art galleries, schools and other educational institutions, are also organised with presentations explaining the link between exhibitions, innovation and intellectual property.
A few educational institutions sometimes choose World IP Day as a time to celebrate the works of a notable inventor, artist, designer, or entrepreneur, and link those discussions with the important role of intellectual property.
Conclusion
To sum up, the World IP Day aims to stimulate innovation and creativity among the younger generations. Therefore, the activities, events and campaigns held on World IP Day are aimed at increasing public understanding of what IP really means, and to show how the IP system promotes not only music, arts and entertainments, but also all products and technological innovations that help shape our modern world.
This blog is quite relevant from the exam point of view for almost every competitive and government exam. Exams like- SSC CGL, SSC CHSL, SBI PO, IBPS PO, IBPS SO, IBPS Clerk, RBI Grade B, RBI Assistant among others test the General Awareness of the candidates.
Therefore, if you are preparing for any Upcoming Government Exam, we urge you to go through the details provided in this article carefully.
BeePedia for GA
Lastly, you can find more such updates and information on ixamBee's BeePedia page. ixamBee provides monthly/weekly current affairs updates which are important from exam point of view.
To help you prepare 50% faster for competitive exams, ixamBee provides free Mock Test Series and all the Current Affairs in English and Current Affairs in Hindi in the BeePedia capsules for GA Preparation. You can also get the latest updates for Bank PO, Bank Clerk, SSC, RBI NABARD and Other Government Jobs.
Also Read
International Seeds Day: History, Importance & More
National Panchayati Raj Day: Date, Theme, Significance & More
Uniform Civil Code: Meaning & Recent Developments