Read here about the highest paying government jobs in India, government jobs that pay ₹2 lakh per month like RBI Grade B, SEBI Grade A & more.
Job profile, working environment, status and job satisfaction are certainly important components of a successful and satisfying professional life. However, a very important ingredient of any lucrative profession is the salary offered. In India, government jobs offer the best mix of all the aforementioned components, particularly, salary & perks. Therefore, it is not surprising at all that lakhs of aspirants try their luck at landing a government job every year.
In this article, we will talk about the highest paying government jobs in India and see which jobs offer their employees close to ₹2 lakhs per month.
Highest Paying Government Jobs in India
We have drawn a list of the Highest Paying Government Jobs in India for you. This list is headed by prestigious jobs like RBI Grade B Officer & SEBI Grade A Officer. We will study these two profiles in detail and look at other jobs as well.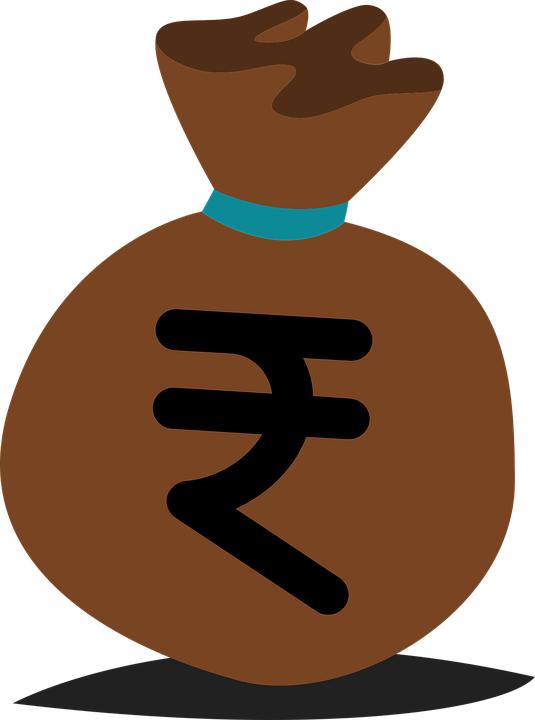 What is 7th Pay Commission
Before we move ahead, it is important to understand the 7th pay commission. The 7th Pay Commission, outlines the structure of salary & other emoluments received by government employees in India.
What is Basic Salary?
The basic pay or basic salary (per month) is the amount that is paid to employees excluding any deductions (like TDS) or any additions (like allowances & bonuses). This is the gross amount that an employee receives directly. On this basic amount, other increments, perks, allowances and bonuses are calculated. Therefore, the actual CTC (cost-to-company) of an employee may be much higher than the basic pay.
Hence, when we examine the highest paying government jobs in India, we will look at the basic pay, perks & emoluments and other benefits that amount to the gross monthly salary.
High-Paying Govt. Jobs: RBI Grade B
RBI Grade B Officer Salary
Basic Pay: ₹55,200
Pay Scale: ₹55200-2850(9)-80850-EB-2850(2)-86550-3300(4)-99750
The aforementioned pay scale shows that an RBI Grade B Officer's basic salary at the beginning of service will be ₹55,200 with an increment of ₹2850 for 9 years.
Next, there will be an increment of ₹2850 for another 2 years with the basic pay now standing at ₹80,850.
An increment of ₹3300 will be received after completing another 4 years of service. Now, the basic pay will be ₹86550.
After 15 years of service, the highest basic pay of an RBI Grade B Officer will be ₹99750.
The initial gross monthly emoluments amount to approximately ₹1,16,684.
RBI Grade B Perks & Allowances
Please note that for RBI Grade B employees, you will receive some allowances as a part of your salary and some separately.
Allowances received as a part of the salary include:
Dearness Allowance
House Rent Allowance
Medical Allowance
Education Allowance
Conveyance Allowance
Leave Fare Concession & Leave Travel Concession
Allowances received apart from the RBI Grade B salary:
Loan and Advances facility at concessional rates of interest
Fuel Allowance
Briefcase Allowance
Spectacles Allowance
Maid allowance
Mobile Allowance
Also read: What is it like to be an RBI Grade B officer?
High-Paying Govt. Jobs: SEBI Grade A
Salary of a SEBI Grade A Officer
SEBI Grade A Basic Salary: ₹44,500
SEBI Grade A Pay Scale: ₹ 44500-2500(4)-54500-2850(7)-74450-EB*-2850(4)-85850-3300(1)-89150(17 years)
The gross monthly salary is approximately Rs. 1,35,000 per month.
Let us look at the breakdown of the SEBI Grade A pay scale.
The basic pay in the first year is ₹ 44,500.
There will be 4 annual increments of ₹ 2500.
After 5 years, the basic pay is ₹ 54,500.
Between the 6th and 12th year of service, there will be an annual increment of ₹2850.
For the next 4 years, the basic pay will be ₹85,850 with annual increment of ₹2850.
The last increment for a year will be ₹3300. The basic salary at the end of 17 years of service will be ₹89,150.
Also read: SEBI Grade A Officer job profile
Allowances
The allowances offered to SEBI Grade A Officers are:
Special Pay
Special Functional Pay
Dearness Allowance
Special Compensatory Allowance
Grade Allowance
Learning Allowance
Personal Fixed Allowance
Local Allowance
City Compensatory Allowance
Family Allowance
If there is anything else you would like to know about the SEBI Grade A salary & allowances you can read more about it on our website.
Other High Paying Government Jobs
Aside from SEBI Grade A and RBI Grade B, there are other very high-paying government jobs as well. In the table below, we have listed these highest paying government jobs in India along with their basic pay.
Please note, for some of these jobs, the starting salary may not be as high. However, you can earn up to ₹2 lakh and more in a matter of a few years. All figures depicted below may vary on the basis of rank, experience & changes in government regulations.
| | |
| --- | --- |
| Job | Salary |
| IAS Officer in the rank of Cabinet Secretary | ₹2,50,000 |
| IFS Officer | ₹2,40,000 |
| IPS Officer | ₹2,25,000 |
| Chief Justice of India | ₹2,80,000 |
| Judges of the Supreme Court | ₹2,50,000 |
| Chief Justice of High Court | ₹2,50,000 |
| Defence Research & Development Organisation (DRDO) | ₹2,25,000 |
| Professor at a Government University | ₹1,30,745 (may vary depending upon experience) |
| Indian Space Research Organization (ISRO) | ₹75,500 – ₹80,000 |
| PSUs | ₹60,000- ₹1,80,000 |
| NABARD Grade A | ₹Rs. 70,000. |
Exam Prep with ixamBee
We have a number of resources that can help you prepare for these exams if you too want to live life king-size. So, head over to our website without further ado and begin your preparation today!! Check out all of ixamBee's online courses today!
RBI Grade B 2022 Preparation
If you too want to work in a dynamic environment with innumerable opportunities for personal and professional growth, government jobs are your calling. For this, you must begin your preparation right away. The RBI Grade B exam 2022 will be held soon. So, we encourage you to begin studying right away!! Take an RBI Grade B Comprehensive Course demo class to understand how ixamBee can help you realize your dreams.  
Also read: RBI Grade B 2022 Preparation Tips
We wish you the best always.
At ixamBee you can find a number of Online Courses, GK updates in the form of BeePedia, as well as latest updates for Bank PO, Bank Clerk, SSC, RBI, NABARD and Other Government Jobs.
Also Read
13 Mistakes to Avoid While Preparing for RBI Grade B Exam
Previous Years Topic Wise Analysis For RBI Grade B 2022 Phase 2
How to prepare for SEBI Grade A Interview?