SEBI Grade A Salary
SEBI Grade A Salary 2020
SEBI offers an attractive salary to those who are selected for the post of Assistant Manager under Officer - Grade 'A'. To become a SEBI Grade A Officer is a matter of pride for any aspirant looking for a career in the security market sector. SEBI not only provides a handsome salary but also entitles its employees to various allowances such as Grade Allowance, Special Allowance, Dearness Allowance, Family Allowance, Local Allowance among others. SEBI Grade A officer gets a salary of around 1,07,000 INR per month without accommodation and 73,000 INR monthly with accommodation. The details of the SEBI Grade A officer salary are as follows.
| Post | Salary |
| --- | --- |
| Grade A Officer (Assistant Manager) | Rs. 28150-1550(4)-34350-1750(7)-46600-EB-1750(4)-53600-2000(1)-55600(17 years) |
SEBI Grade A Job Profile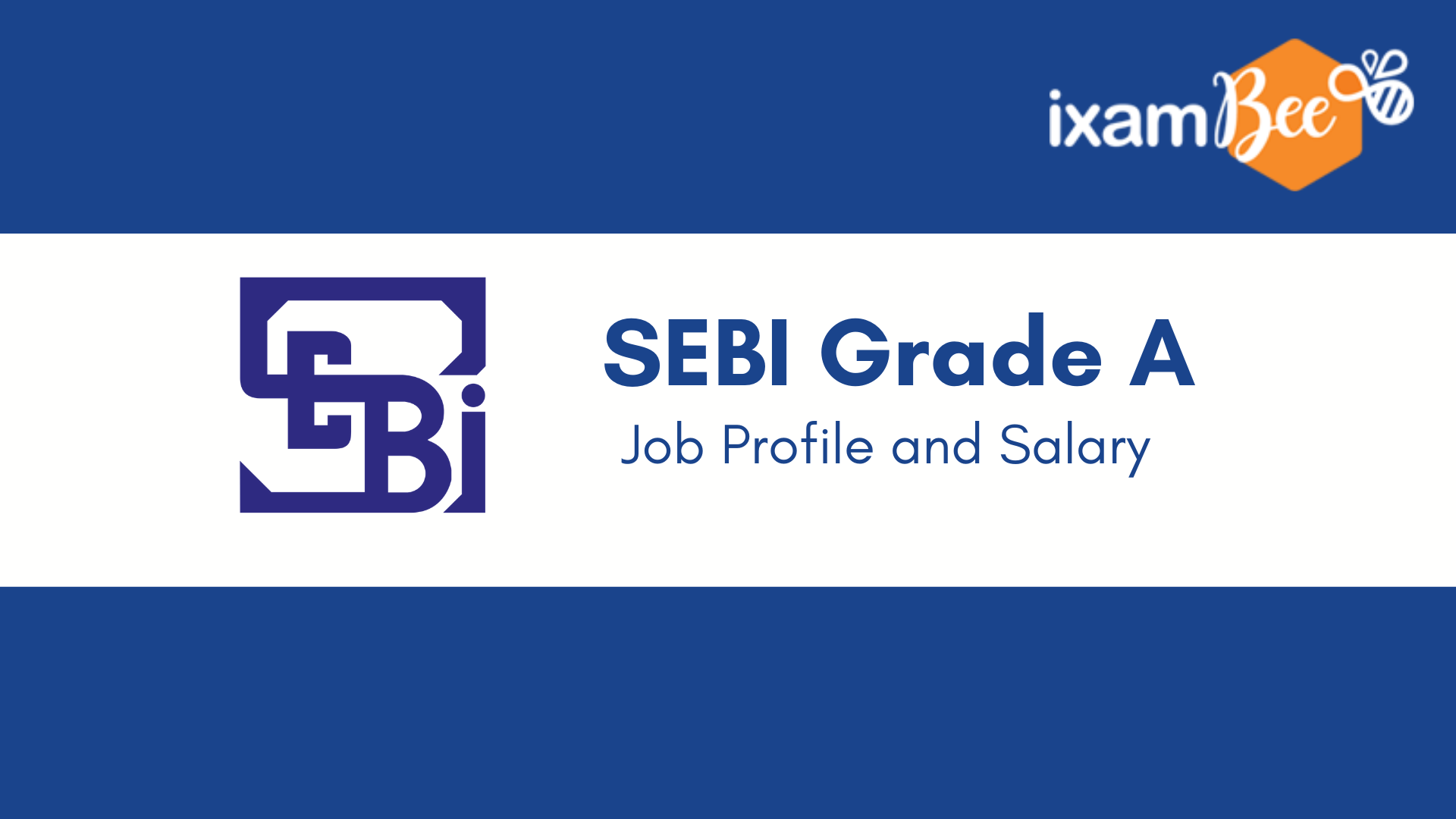 If you qualify in the Interview stage you will be designated as an Assistant Manager and will be on a probation period of 2 years. As there are various streams under SEBI, therefore your job profile will depend on the stream you choose while filling the application form. With every single stream you choose, you will be assigned different departments in SEBI. The training to all the officers will be provided at the headquarters of SEBI located in Mumbai. A SEBI Grade A Officer is promoted every 5-6 years depending on the performance.
SEBI Grade A Roles and Responsibilities
The Securities and Exchange Board of India (SEBI) is the regulator for the securities market in India. SEBI is an independent bank and its scope is expanded to commodities markets after its recent merger with Forward Markets Commission. As a SEBI Grade A Officer, you will get an exposure to a department depending on the allocation. The office timings for a SEBI Grade A Officer will be 9am-5pm. SEBI Grade A Officer will have to handle a variety of tasks like:
Approving and amending stock exchanges by-laws
Inspecting accounts of stock exchanges and various players
Identifying and investigating any malpractices within securities market
Taking steps for increasing Investors knowledge on securities market
Suspending security tradings of a stock exchange
Granting and withdrawing recognition of a stock exchange
Looking after the legal issues of SEBI
Frequently Asked Questions
Q1:
Can those students who are appearing in final year of Graduation apply for any post in SEBI Grade 'A' recruitment?
A:
Yes. Candidates who have appeared for the final examinations and waiting for the results are eligible to appear for the Phase I, Phase II and Phase III of the selection process.
Q2:
In SEBI Grade 'A' exam, can I choose Hindi language as the exam language?
A:
Yes, SEBI Grade 'A' exam is bilingual (i.e, Hindi & English). You can choose your preferred language either Hindi or English. Please note that all the questions other than the Test of Descriptive English Phase 2-Paper 1 are available in both Hindi & English Language.
Q3:
Is the SEBI Grade 'A' examination in ONLINE or OFFLINE mode?
A:
SEBI Grade 'A' 2020 exam will be in online mode.
Q4:
Is there any sectional CUT-OFF in SEBI Grade 'A' Exam?
A:
Yes. SEBI Grade 'A' exam will have sectional cut-off along with the overall cut off.
Q5:
Is SEBI Grade 'A' Officer Job transferable?
A:
Yes, SEBI Grade 'A' Officer is liable to be posted anywhere in India, also depending on the job profile and department being served.
Q6:
How many attempts are allowed in SEBI Grade 'A' Exam?
A:
There is no such limit on the number of attempts for SEBI Grade 'A' exam. You can appear for this exam till the time they are eligible according to the eligibility criteria provided by SEBI in the notification.
Q7:
What is the age limit for the SEBI Grade 'A' post?
A:
The minimum age of the candidates must be 21 years & maximum age limit is 30 years.