SEBI Grade A Salary
Salary 2021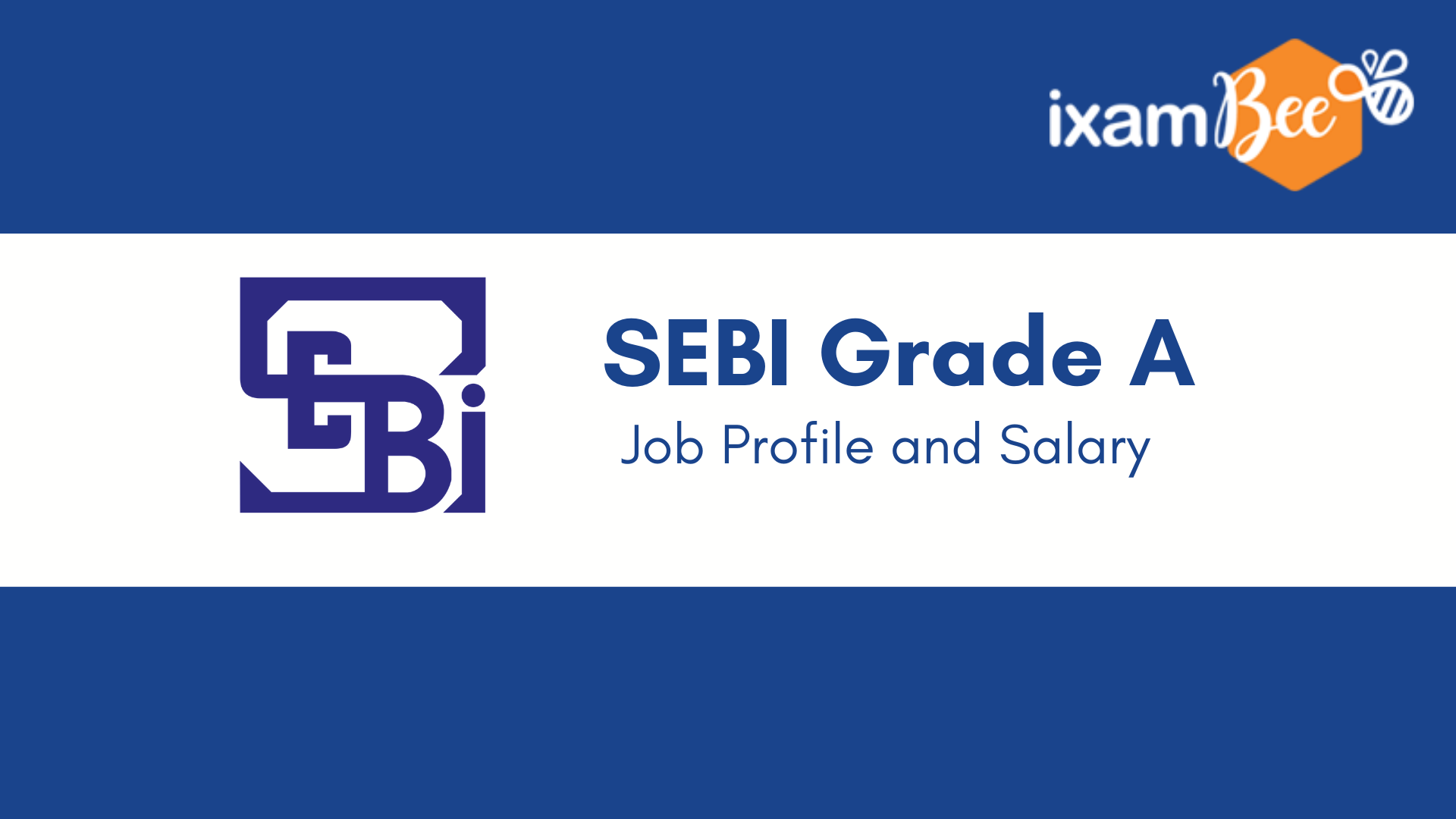 SEBI offers an attractive salary to those who are selected for the post of Assistant Manager under Officer - Grade 'A'. To become a SEBI Grade A Officer is a matter of pride for any aspirant looking for a career in the security market. SEBI not only provides a handsome salary but also entitles its employees to various allowances such as Grade Allowance, Special Allowance, Dearness Allowance, Family Allowance, Local Allowance, and many others. SEBI Grade A officer gets a salary of around 1,07,000 INR per month without accommodation and 73,000 INR monthly with accommodation. The details of the SEBI Grade A officer salary are as follows.
| Post | Salary |
| --- | --- |
| Grade A Officer (Assistant Manager) | Rs. 28150-1550(4)-34350-1750(7)-46600-EB-1750(4)-53600-2000(1)-55600(17 years) |
Job Profile
If you qualify in the Interview stage you will be designated as an Assistant Manager and will be on a probation period of 2 years. As there are various streams under SEBI, therefore your job profile will depend on the stream you choose while filling the application form. With every single stream you choose, you will be assigned different departments in SEBI. The training to all the officers will be provided at the headquarters of SEBI located in Mumbai. A SEBI Grade A Officer is promoted every 5-6 years depending on the performance.
Roles and Responsibilities
The Securities and Exchange Board of India (SEBI) is the regulator for the securities market in India. SEBI is an independent organization and its scope is expanded to commodities markets after its recent merger with Forward Market Commission. The office timings for a SEBI Grade A Officer will be 9 am-5 pm. A SEBI Grade A Officer will have to handle a variety of tasks like-
Approving and amending stock exchanges by-laws
Inspecting accounts of stock exchanges and various players
Identifying and investigating any malpractices within the securities market
Taking steps for increasing Investors knowledge of the securities market
Suspending security tradings of a stock exchange
Granting and withdrawing recognition of a stock exchange
Looking after the legal issues of SEBI
Scope and Promotion
SEBI Grade A Officers who wish to get promoted to Grade B need to apply to the promotion test and appear for the examination as well. Also, you must have undergone a service period of minimum 3 years to become eligible for the promotion to Grade B. However, the time required for the promotion from Grade A to Grade B also depends on SEBI's internal policies and vacancies available at the Grade B level. Generally, the procedure that is followed for promoting SEBI Assistant Managers to Grade B is given below-
Junior Assistant → Grade A → Grade B → Grade C → Grade D → Grade E → Grade F → Executive Director.
Online Course 2021
SEBI Grade A is one of the best career opportunities that exist for those who aspire to work in government organizations. SEBI, being one of the esteemed organizations offers lucrative alternatives and many chances to grow in one's career. SEBI Grade A notification 2021 is expected to come out soon and therefore you should start your preparation in advance. You should leave no stone unturned if you wish to grab this upcoming golden opportunity. ixamBee is here to also assist you with that and offers a wide range of online courses for respective streams that are covered under the SEBI Grade A Officer recruitment. Check out all the courses below:
SEBI Grade A Research Online Course
SEBI Grade A Legal Online Course
SEBI Grade A Salary Related Quick Links
---
Recommended Course for you
---
Boost your preparation with Beepedia
---
High Quality Mock Test for you
---
Free Important Video Lectures
Frequently Asked Questions
Q1:
What is the designation of a candidate once selected in the SEBI Grade A recruitment?
A:
A candidate who is selected for the SEBI Grade A post is designated as Assistant Manager.
Q2:
Is there any probation period after being selected as a SEBI Grade A Officer?
A:
Yes, once you are selected as a SEBI Grade A Officer, you will have to serve a probation period of 2 years.
Q3:
Does SEBI provide any accommodation for its employees if posted to other areas?
A:
Yes, SEBI does provide accommodation to its employees but is subjected to availability.
Q4:
Will I get transferred to other places as a SEBI Grade A Officer?
A:
Yes, you might get transferred to any location within the country wherever the offices of SEBI may exist.
Would you like to rate us 5 star.
Search