SEBI or Securities and Exchange Board of India is a regulator for the securities market in India and founded in 1988 AQF as a non-statutory body. Statutory powers were given to it on January 31, 1992, with the SEBI Act 1992 being passed by the Parliament. SEBI is currently headed by Chairman Ajay Tyagi and headquartered in Mumbai, Maharashtra.
Other than being a highly reputed organization, SEBI jobs are also one of the most sought jobs in our country. Lakhs of aspirants dream to become a part of this organization. As one of the most valuable organizations of our country, becoming a part of it is not an easy nut to crack. One needs to be highly committed and ready to give it all in order to secure a seat.
SEBI Grade A Notification 2020
SEBI has released a notification for the recruitment of SEBI Grade A officers back in March 2020 and the SEBI Grade A 2020 Phase 1 exam is going to be held on January 17, 2020. Therefore, we have come up with a series called "7 Thursdays Giving 7 Steps for SEBI Grade A". As the name suggests, we will be providing a blog every Thursday to assist you with your preparation for becoming a SEBI Grade A Officer.
Every Thursday, we are going to guide you through the seven steps in the next seven weeks before the exam.
Are you ready for Thursday-to-Thursday guidance with us?. We are sure you are.

If you aspire to become a SEBI Grade A Officer, you could be in either of the three below mentioned situations:
1.      A Beginner: Just started your preparation
2.      In the Middle: Started preparing a few months prior yet lacking confidence.
3.      Advanced: Already completed the syllabus once and now getting anxious with the exam dates approaching.
| | | |
| --- | --- | --- |
|   | Your Aim | Your Action Plan |
| A Beginner: Just started the preparation | Aim to crack the Phase 1 exam by scoring at least 40% (also minimum 30% in paper 1 is required) | Find gaps in Quantitative, Reasoning, English and General Awareness and study to secure above the cut-off for paper 1.   For paper 2, basic level coverage of all six topics (Accountancy, Costing, Commerce, Finance Management, Economics and Companies Act). |
| In Middle: Started preparing a few months prior yet lacking confidence. | ·         Ensure cracking Phase 1·         Score better in Phase 2  | Attempt Mock Tests first and analyse your score. You shall target to get overall 50% and 40% in paper 1.  Find out the overall gap and section-wise gap. Spend more time for paper 2 as this preparation will also help in the Phase 2 exam. |
| Advanced: Already completed the syllabus once and now getting anxious with the exam dates approaching. | ·         Get your best marks in paper 2.·         Not taking any chance in paper 1 | You must be getting 50% plus in phase 1 mock tests with 40% plus in paper 1. Now your studies shall focus on wider and deeper coverage of all six topics of paper 2. The higher you score in paper 2 in the Phase 1 exam, the higher the chances of you becoming a SEBI officer. |
Situation 3 is more convenient to dive in. For the first two situation holders, there is a chance to become a SEBI Grade A officer in the coming year's exam. A good percentage of candidates lie in these categories.
But, the most important point in any exam is "how well you prepare for it in the last month". How is your preparation inclined and what direction you choose one month prior holds a lot of value. Because "don't underestimate the power of the last month of preparation".  To sail your ship through the storm you need the support of the wind. Thus, the wind is your guide and so is ixamBee.
 "7 Thursdays Giving 7 Steps"
STEP 1 FOR THIS WEEK:
This is the first step for you. The plan for this week is already given above. All you need is to act on it. The next plan will be given in the next week i.e., next Thursday. 
You may also book a one-on-one session with our exam experts for more help by asking your question in the link given here: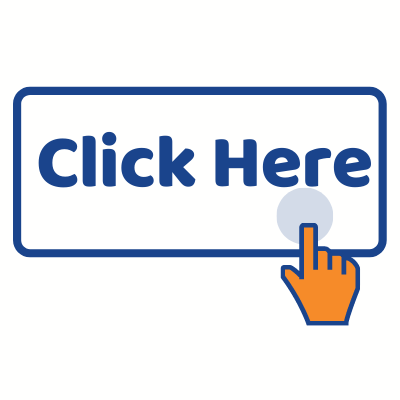 Attempt full-length mock tests of SEBI Grade A 2020 exam. You can also attempt 700+ Full Length Free Mock Test here.
Also Read:
FULL FORM of SEBI with All Details
Why SEBI Grade A Notification Holds Value
AatmaNirbhar Package 3.0- Stimulus For Job Creation
Get Free Online Test Series, GK updates in form of Beepedia,  as well as latest updates for Bank PO, Bank Clerk, SSC, RBI, NABARD and Other Government Jobs.
займ ставрополь
финансовый займ
займ вива