The Thanksgiving SALE is running live and will conclude on November 30. ixamBee is offering a FLAT 38% discount on all its online courses. This is your chance to learn from the best in the industry and get the competitive edge over your peers.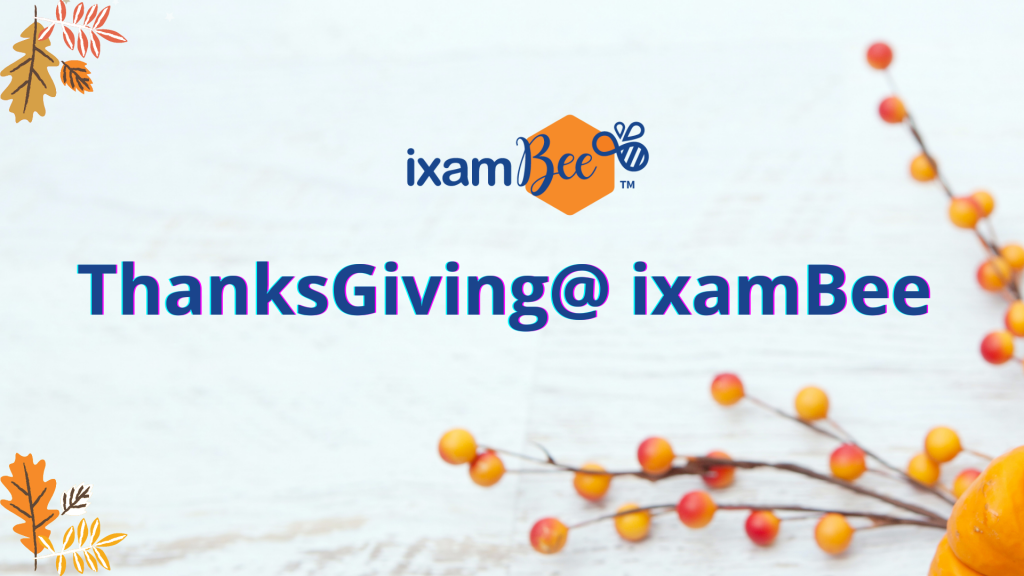 We know how much competition one vacancy in the government department attracts. To overcome this competition and any shortcomings with your preparation, ixamBee offers a one-stop solution to your ailments. You do not have to believe us, but can have a look at few excerpts on what are students have to say about us.
You can also spare another minute and have a look at the one-stop solution available at ixamBee which contains all the relevant study material instore for you in the form of useful online courses.
It was really a wonderful experience. It was my first experience in life for a job so I was a little nervous.
-Akarsha Srivastava (FCI AGM Selected Candidate)
Really thankful to ixamBee for providing such insights into the RBI interview process. The sessions and the feedback obtained were really amazing and helped me streamline my preparation.
-AKSHAT JAIN (RBI Grade B 2021 Aspirant)
ixamBee Research Stream study material is crisp and to the point. I found it covered almost all the syllabus. On top of it, practice tests and mock tests were close to what I witnessed in the actual exam. I used to revise the material multiple times.
-Shivani Gupta, SEBI Grade A Research 2020 selected Candidate)
During my preparation, I took help from the ixamBee's mock interview which helped me in my actual interview.
-Manisha Duhan (Selected as NABARD Grade A Officer, 2020)
I would like to thank ixamBee panel members of my mock interview. It was because of their insights that I was able to answer some of the questions asked in the actual interview. The mock interview of the ixamBee was on the same lines as the actual interview with reference to the interface of the Webex platform and this helped me in keeping my composure during difficult questions in the actual interview. I thank the entire team of ixamBee.
-Abhishek Pandey (Mock Interviewee for IIFCL Grade B)
The latest exams that you can apply to are Central Bank of India SO posts, Agriculture Insurance Company posts, Bank of Baroda and Punjab and Sind Bank posts. The upcoming government exams are IBPS PO, IBPS Clerk, NIACL Mains, NABARD Grade A and Grade B Interviews, IBPS SO, and PFRDA Mains.
You can use the coupon code Thanks38 to avail this offer.