SSC GD Constable Exam 2021 aspirants unite!!
What? SSC GD one-day exclusive free mock test!
Where? At ixamBee
When? Soon
ixamBee will be launching a one-day SSC GD Constable Exclusive Mock Test for all aspirants. The exam will remain live for one day only, i.e., on November 12, 2021 and will be completely free at ixamBee!
However, before we discuss more about the SSC GD mock test, it would be sagacious to talk about why you should take any free mock test at all!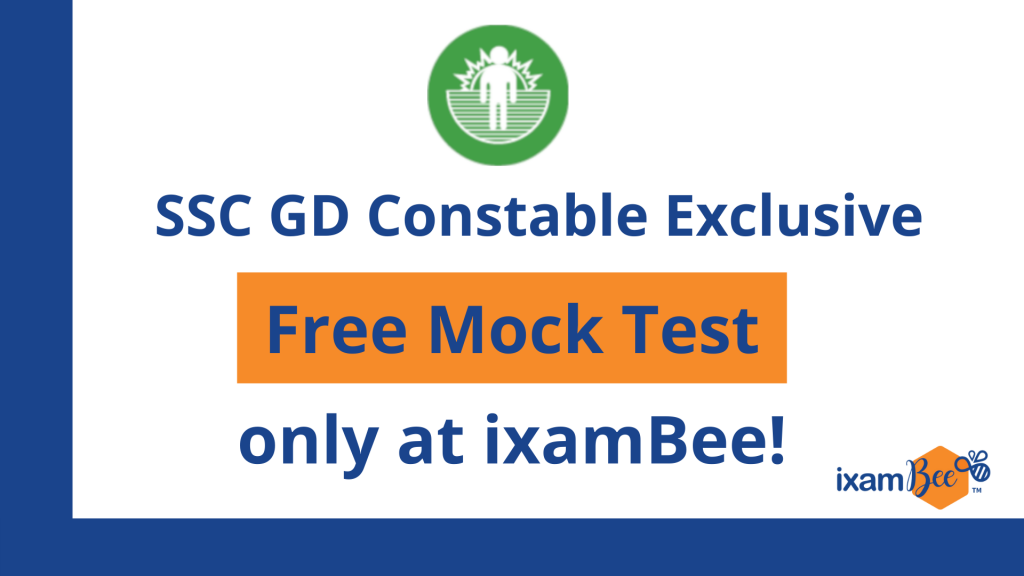 Why Should You Take a Free Mock Test?
We don't mind reinstating for you, something we tell our students all the time, i.e., mock tests are a priceless yet invaluable resource for any exam preparation. In fact, we're happy to list how and why mock tests help in any exam preparation.
It helps you explore and understand the exam pattern.
It helps you evaluate the general standard of assessment.
It gives you a fair idea about how far along you are in your own preparation.
It gives you a feel of the real full-length exam.
You can evaluate your question-solving speed during a mock test. For example, at ixamBee, you can examine the time taken to answer each question at the end of the mock test.
Accordingly, you can manage your time during the exam. For example, there is no sectional division of time in the SSC GD Constable exam. So, it is up to you to manage your time in a way that you can attempt all the questions comfortably.
It is a great way to revise the entire syllabus in one go.
It boosts your confidence and eliminates any nervousness you may feel if you were taking the exam for the first time.
SSC GD Constable Exclusive Mock Test Highlights
You will be given all the requisite instructions that you can take your time to read before you decide to begin the test.
You will receive a detailed analysis of your performance.
You will be able to compare your score with other test takers.
You can examine the test questions after your test is over.
You can take the test again.
It is completely free.
You will be guided at every step along the way.
SSC GD Constable Exclusive Mock Test at ixamBee
After you have taken the test and decided to 'SUBMIT' your test, you will be shown a review of how you have performed. A box like this will appear.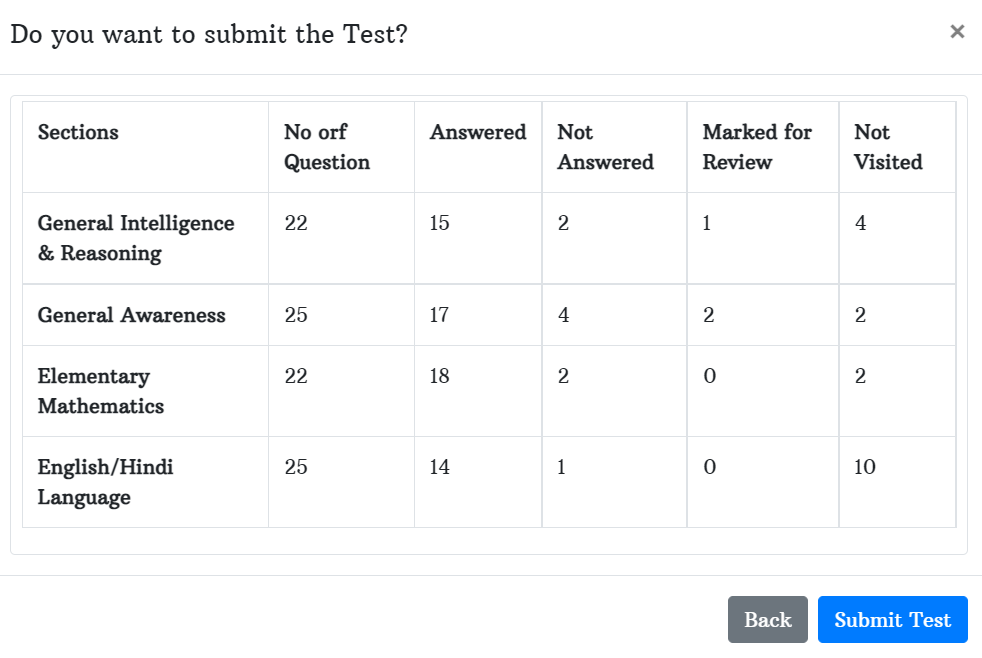 If you have the time, you're encouraged to go back and review your test.
When you do finally submit your test, you will be given a section-for-section analysis of your performance. Moreover, you will also be able to compare your score with other score takers who have scored the highest.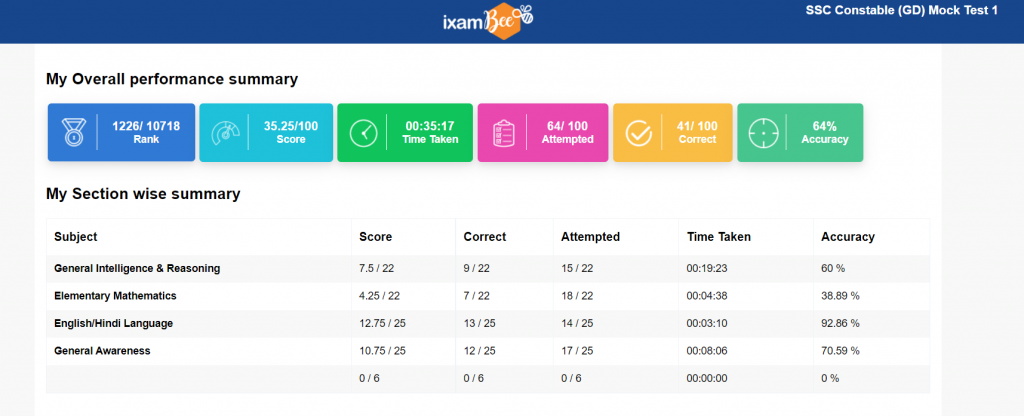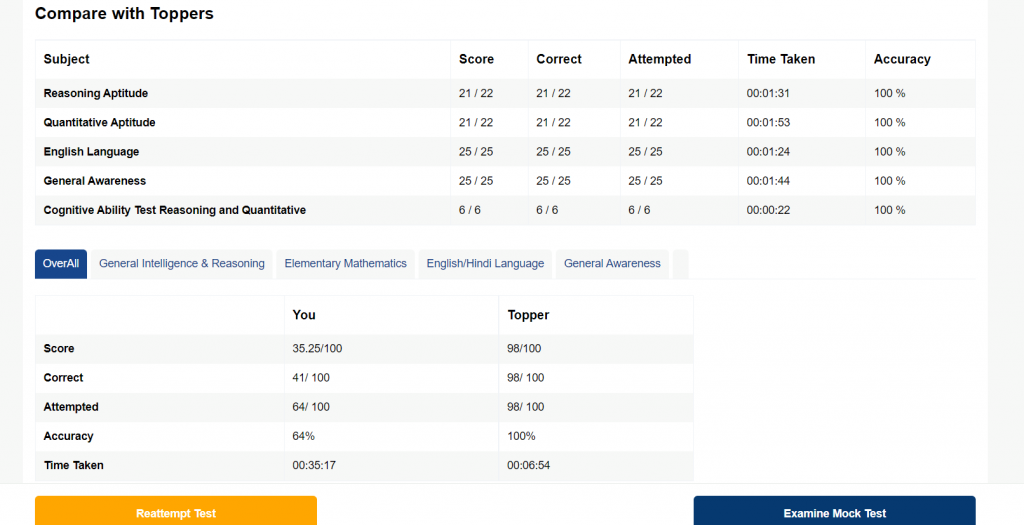 In the end, you will be given 2 options, namely, to examine the mock test or to retake it. If you're not satisfied with your performance, we encourage you to take the test again.
SSC GD Constable Exclusive Mock Test Date
Do you want to know when you can take the SSC GD Constable free mock test at the earliest? Follow this link to stay updated on when our mock test will go live.
If you think you can just wing an exam without actually taking a mock test, we're sorry to inform you, you could not be farther from the truth. The good news is, at ixamBee, this priceless resource is absolutely free!!
At ixamBee, you can find free Online Test Series, GK updates in the form of BeePedia, as well as latest updates for Bank PO, Bank Clerk, SSC, RBI, NABARD and Other Government Jobs.
Also read
SSC GD Constable 2021: Vacancy and Exam Details
Why should you prepare for SSC Exams? SSC Revised Dates Out!
Government jobs after class 12